We've Researched The Most Eco Raw 'Leathers'
Handbags made from apples? Um, what?!
An incline in vegan/vegetarianism over that last 5 years has given rise to popular demand of cruelty-free 'leather' goods.
It's understandable that with the global climate crisis, comes a wave of motivation to buck up our ideas and become a bit more conscious when it comes to buying, thus came the birth of 'conscious-consumerism'. Now brands, big and small, have been working hard to deliver in order to stay current where matters of supply and demand are concerned.

One of the reasons we suggest ditching leather is not only because it is cruelty-free but also because the production of animal leather includes a process called tanning. This uses harmful chemicals that have a detrimental effect on the environment, especially when they're not disposed of correctly.

We've done a bit of research on these sustainable and cruelty-free alternatives so you don't have to!
Mushroom Leather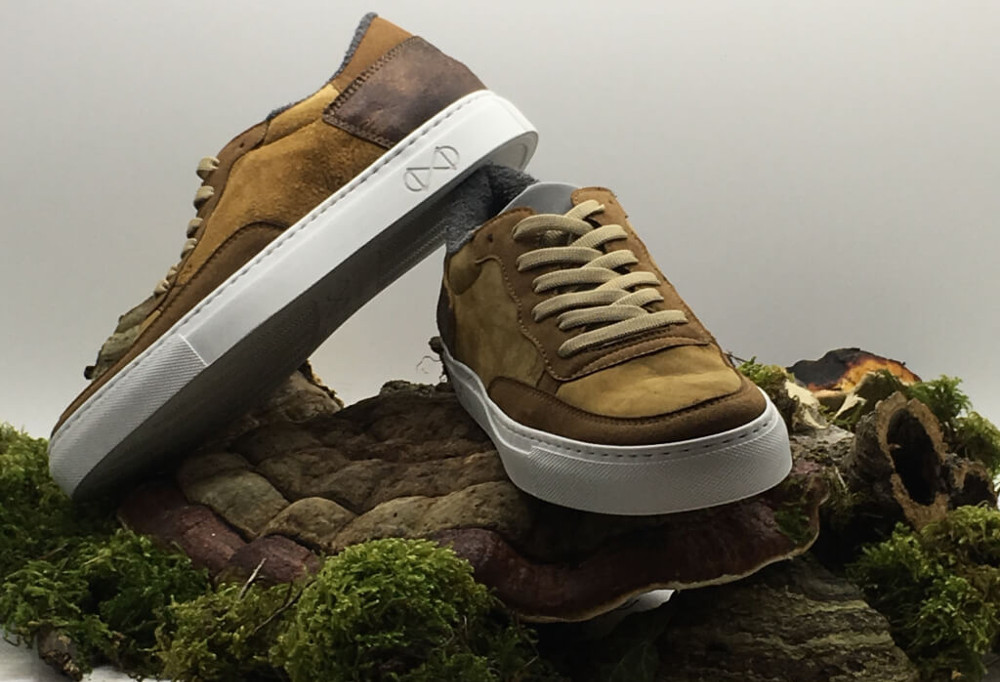 Known professionally as Muskin, this mushroom-based 'leather' is one of the top vegetable-based raw materials. Using the cap of a Phellinus Ellipsoideus (I don't know how to pronounce that either!), an inedible mushroom species, the material is produced in a similar way to animal leather but uses a completely natural approach for its tanning process. This means that it takes place without the use of harsh chemicals.

Official laboratory tests have even proved this mushroom sub-type to be a hygienic material, stopping the proliferation of bacterium.
Apple Leather
Apples are known to not only be delicious but also to purify contaminated water. Beyond that, with the combination of apple flour, dehydrated and powered apple skins, mixed with water and a natural glue, comes the birth of Pellemela, Apple leather which is then flattened out using a pasta roller!
Alto Adige of Alberto Volcan, spent a large proportion of his working life to the development of recycled and sustainable materials.
Volcan actually exhibited the first prototype, the "Pellemela Shopper", an apple leather handbag back in 2015 in collaboration with graphic designer, Carlo Busetti. This was presented at the Expo Milano the same year. What's more is the bag is completely biodegradable. Wouldn't try eating it though!

Tree Bark Leather
Yup. For real. We've now managed to find a way to WEAR bark. Can't get more sustainable than that, huh?!

In Buganda, a subnational kingdom within Uganda, the men of the Baganda tribe (or The Ganda People as they're sometimes known) harvest bark from a tropical fig tree. It is then continuously beaten over a log until soft. This is what gives it it's unique texture which is not unlike that of animal suede. Many creations come from the Tree Bark Leather including rugs, handbags and jackets.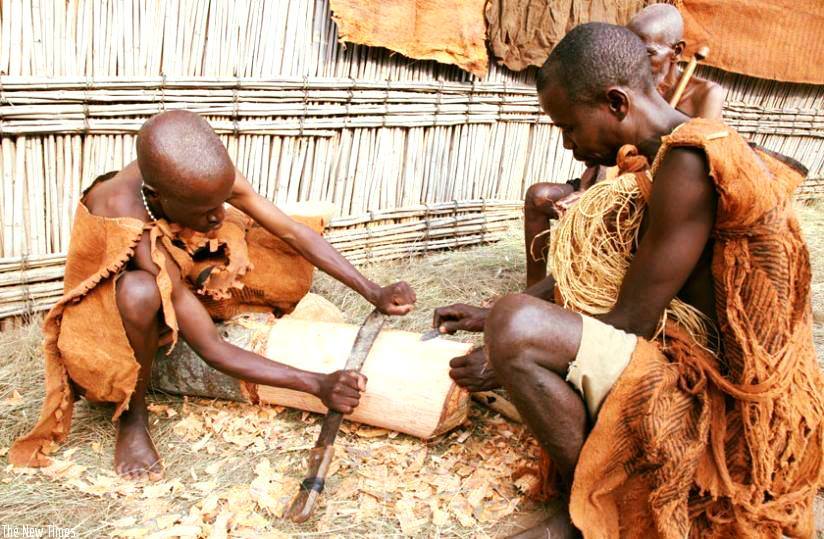 Pineapple Leather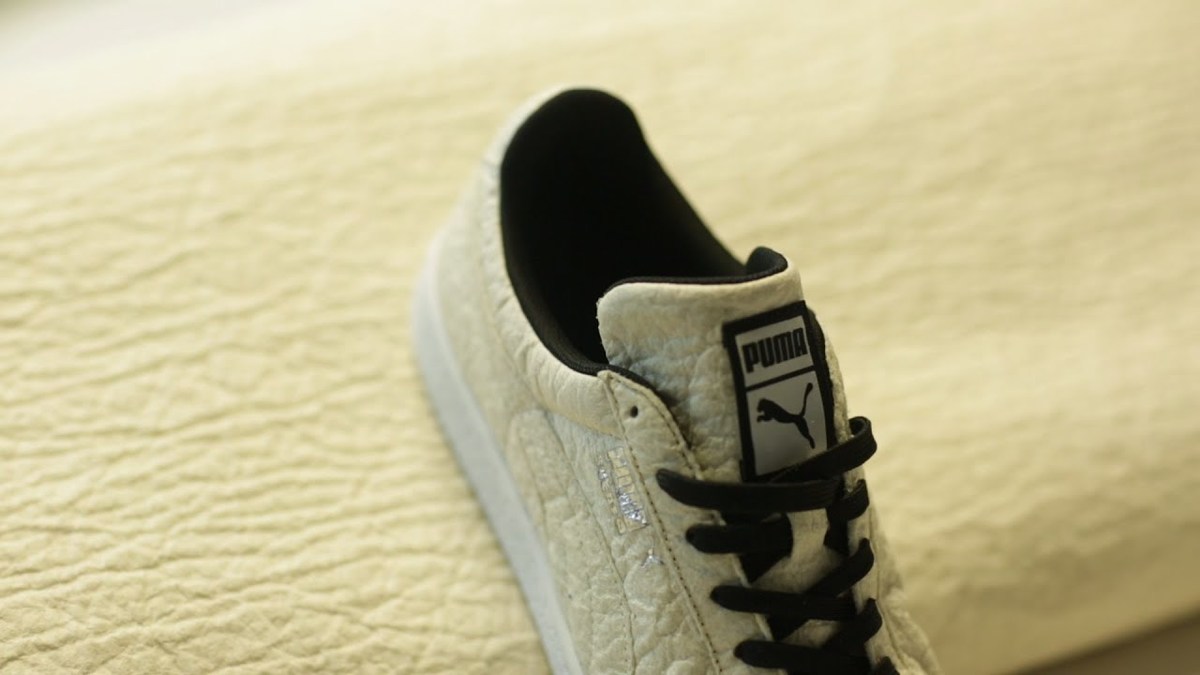 Pineapple leather, also known as Piñatex, originally patented by Carmen Hijosa, has worked up quite a name for itself. Even big brands such as Puma has worked with this material, curating a Piñatex sneaker.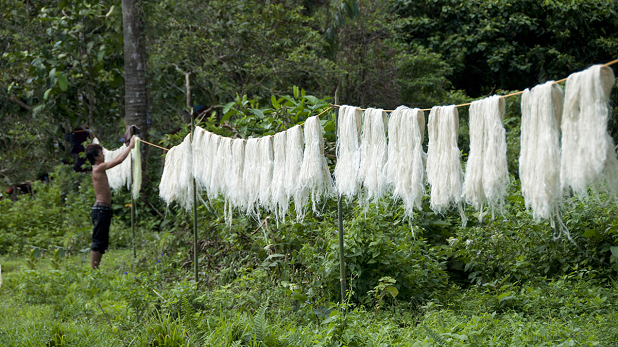 Hijosa came up with the idea of using pineapple leaves when she saw in the Philippines, the production of the Barong Tarong which is a traditional Filipino shirt, woven together with pineapple leaf fibers.

After fives years of research she came up with the Piñatex that today doesn't require weaving but instead, uses a felting technique much like wool combined with a petroleum-based resin. Unfortunately the use of this resin means that Piñatex is not biodegradable and is actually classed as a bio-plastic. However that makes it a much more durable solution for footwear and still far more eco in its production than animal leather.
Cactus Leather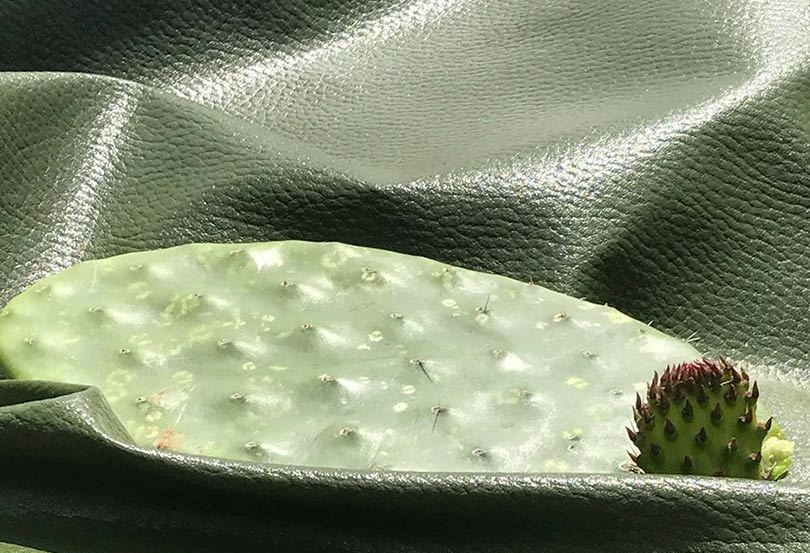 Making it's debut at the International Leather Fair Lineapelle 2019 in Milan, Cactus Leather, or Nopal, is the newest member to the cruelty-free leather squad.
Not only is it toxic-free and partially biodegradable but it is also highly durable, lasting for up to ten years. It's creation was born in Mexico to Adrián López Velarde and Marte Cázarez who both wanted to create a leather-like material that doesn't use an intensive supply of water and is completely free of phthalates, PVC and toxic chemicals.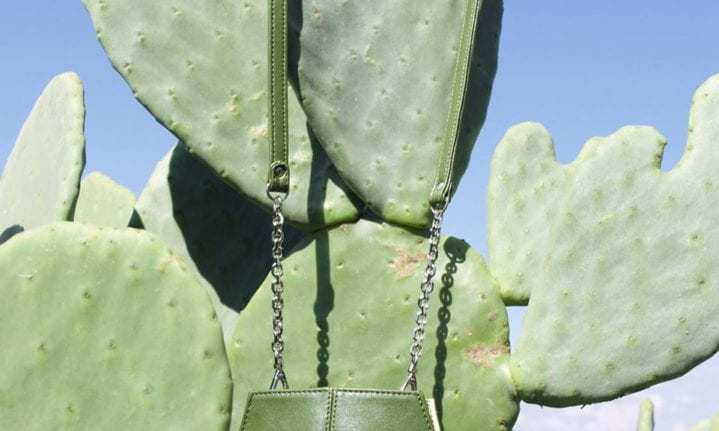 Here at Fizzy we believe whether you're vegan or not it's always good to know the little changes you can make in order to do a bit more for the planet. Check out more sustainable life hacks and products here.

Next Up, Spotlight On UK Intimates' Brand Fruity Booty – We Interview The 2 Co-Owners

(images via Live Kindly, Life Gate, Tree Hugger, ALTR RSVD, Fashion United)