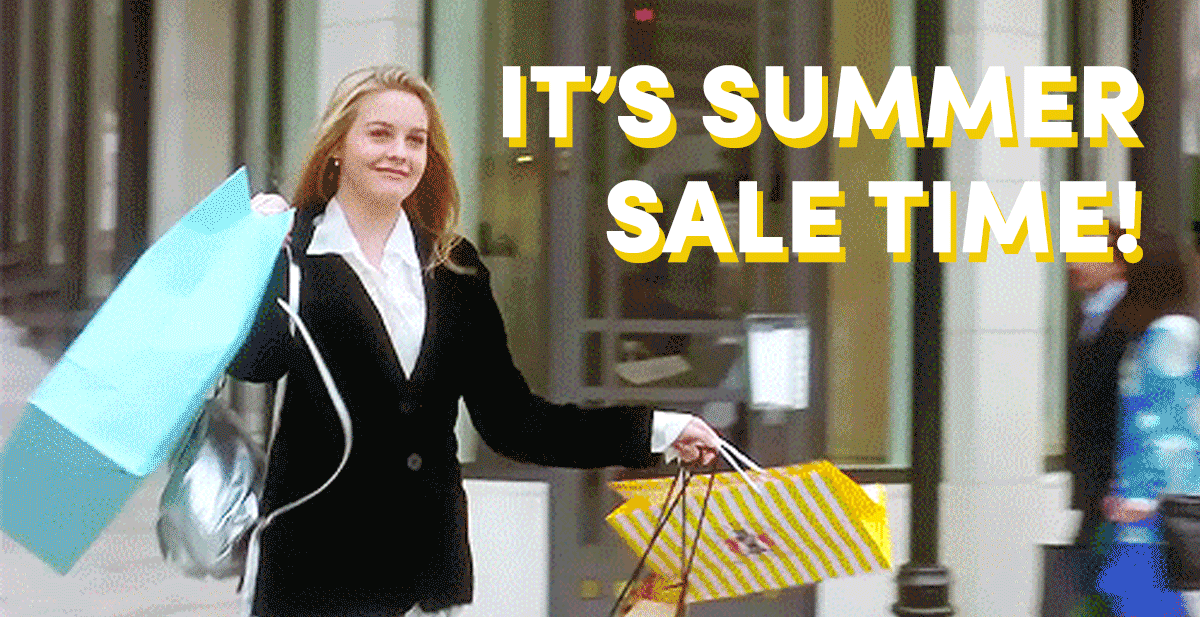 We Picked Our 10 Favorite Pieces From The SSENSE Sale
Do they match yours?
Every so often we click on one of our favorite online shops and fill up with euphoria — because it's SALE time, baby! While we have planned most of our hard-earned cash to go into summer trips and festivals, there are still some coins on the side for a timeless, high-fashion piece to let us float in confidence. So we swam in the deeps of this year's SSENSE summer sale and picked our 10 favorite items, we plan on investing. Check out, if your favorites are in here or head over to SSENSE to find your treasure. In case you need more of our curated selection, head over to our Shoppables, where upload new fits every day.
Fendi — Gold & Yellow 'F is Fendi' Earing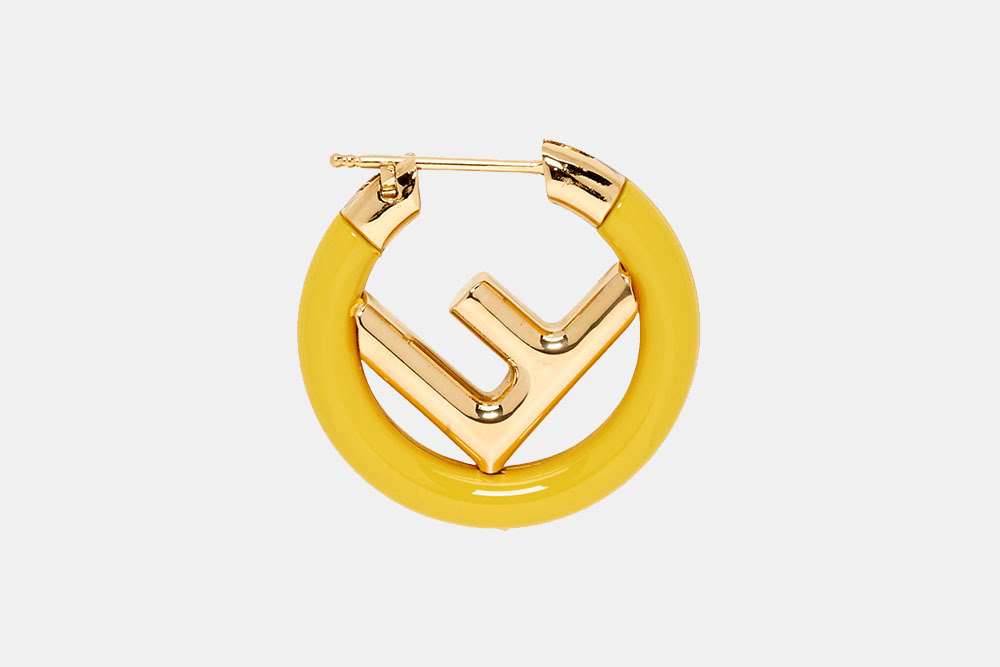 You might be busy eating your mango, but how about wearing it? The vibrant single hoop earing upgrades every outfit and gives a nice color accent.
Shop it here for $117 and save over 20%.

Études — Blue Henri Taylor Edition Colorado T-Shirt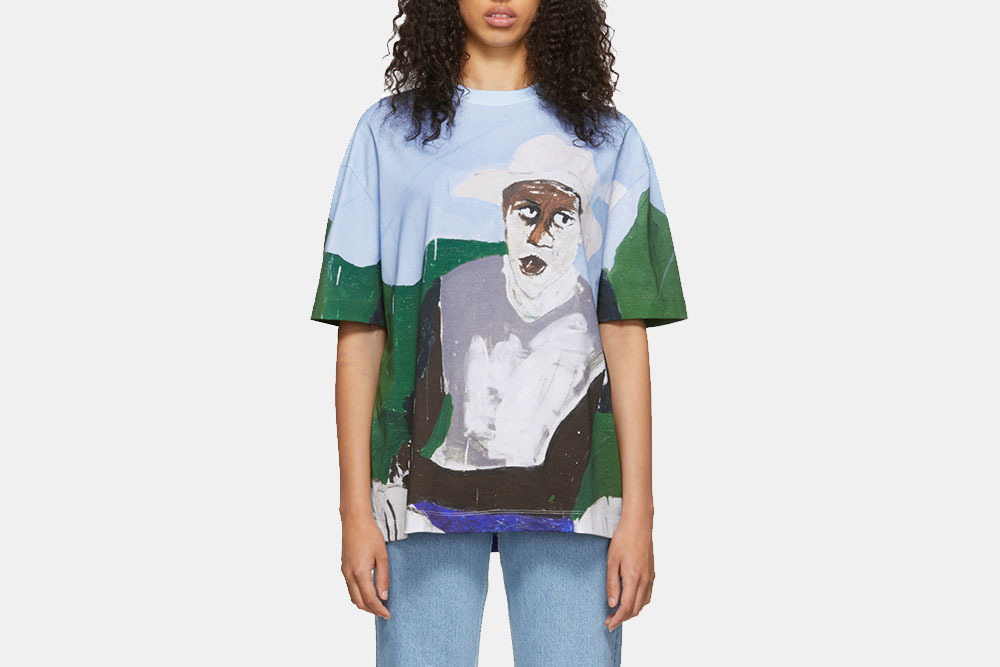 Talking of a living art piece. The product of the Études x Henry Taylor collab features the American painter's work, a man with a hat on a horse, like a pattern. A special kind of graphic tee, that should for sure be part of your closet.
Shop it here for $310 and save 15%.

Comme des Garçons — Blue & White Striped Skirt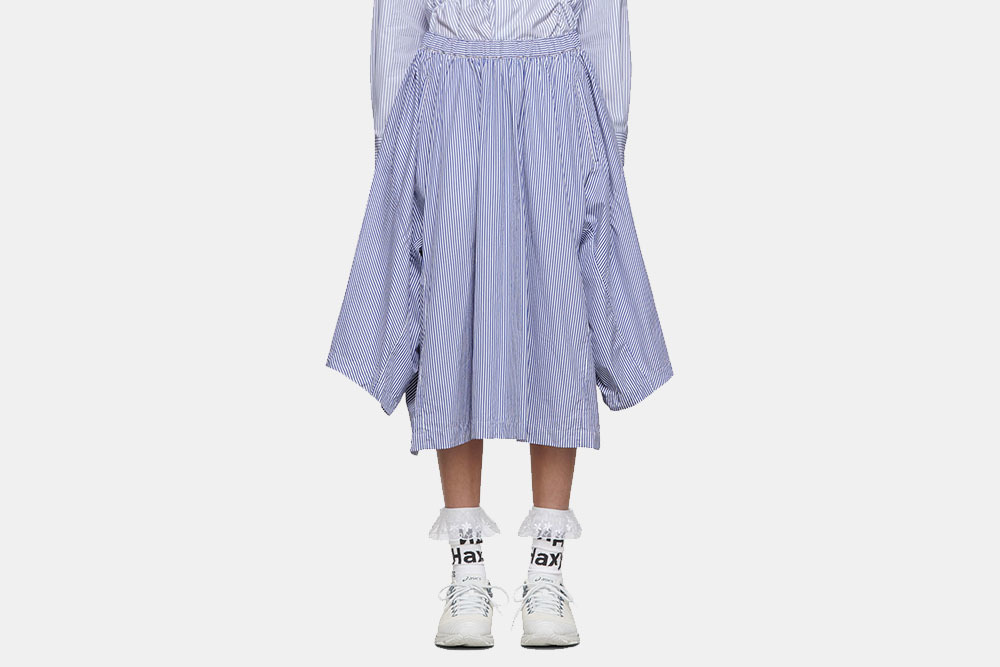 Your goal to have at least one item of the iconic Japanese brand in your wardrobe might come true now! The mid-length, asymmetric skirt has a timeless style and is super versatile. You can imagine wearing it to the skatepark or a Paris fashion show and — did we mention it has pockets?!
Shop it here for $389 and save over 30%.

Rudi Gernreich — Orange Single Strap Hardware One-Piece Swimsuit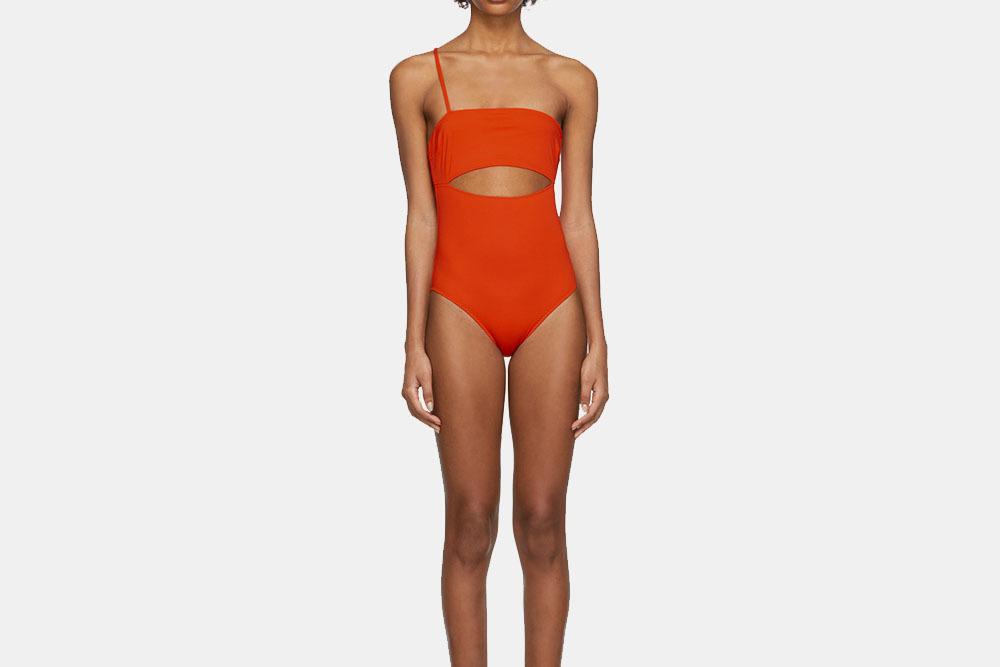 Careful with this one! You might attract some sugar daddies by the poolside. The single-strapped swimsuit has a nice cut-out in the front and the bag, as well as a silver-toned clasp fastening in the bag. The orange tone goes perfectly with a fresh tan, just be aware of funny tanlines while wearing it.
Shop it here for $360 and save 20%.

Off-White — Black & White Athletic T-Shirt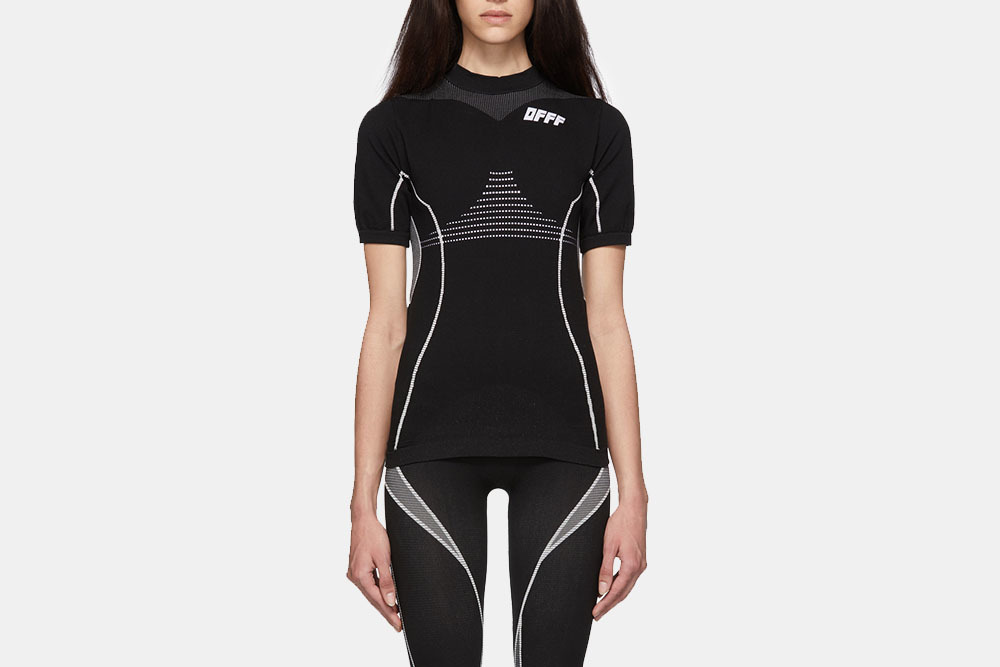 We ain't saying, you need to work out this summer for any sort of 'beach body'. But come on, when Off-White's on sale, you just gotta grab whatever you can. The stretchy Tee with white graphics detailed stitching is made for everybody and will be seen on us probably everywhere but the gym.
Shop it here for $133 and save over 60%.

Dior — Pink ColorQuake1 Sunglasses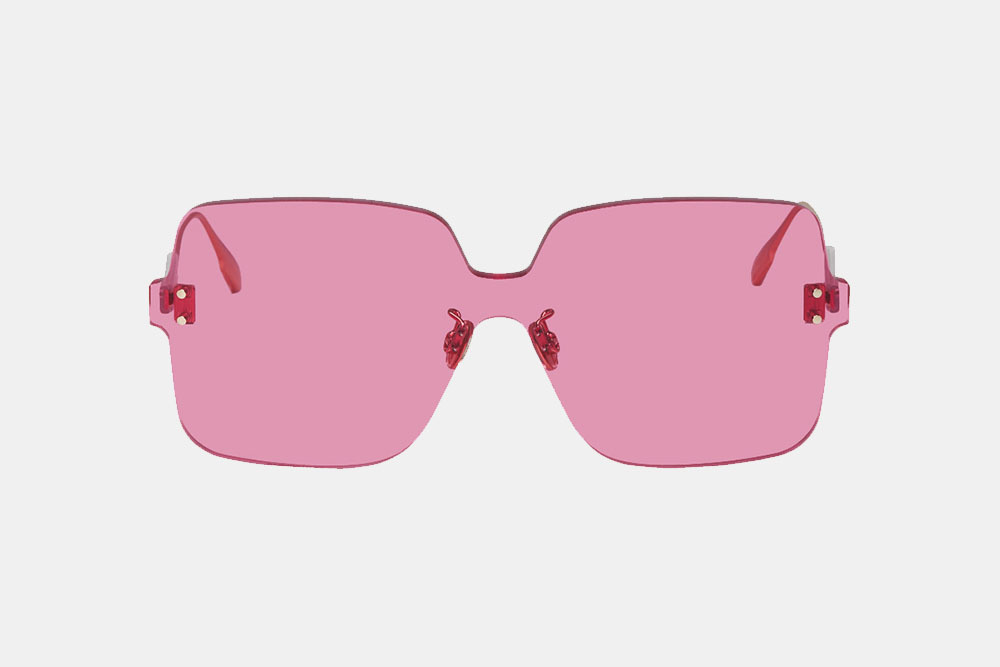 Just in case you haven't found your signature sunglasses for this season, fear no more. A few of the super fashionable Dior sunglasses are on sale now, like our favorite pink square ones. Protect your eyes with style!
Shop it here for $228 and save 45%.

Heron Preston — Orange 'Style' Lounge Pants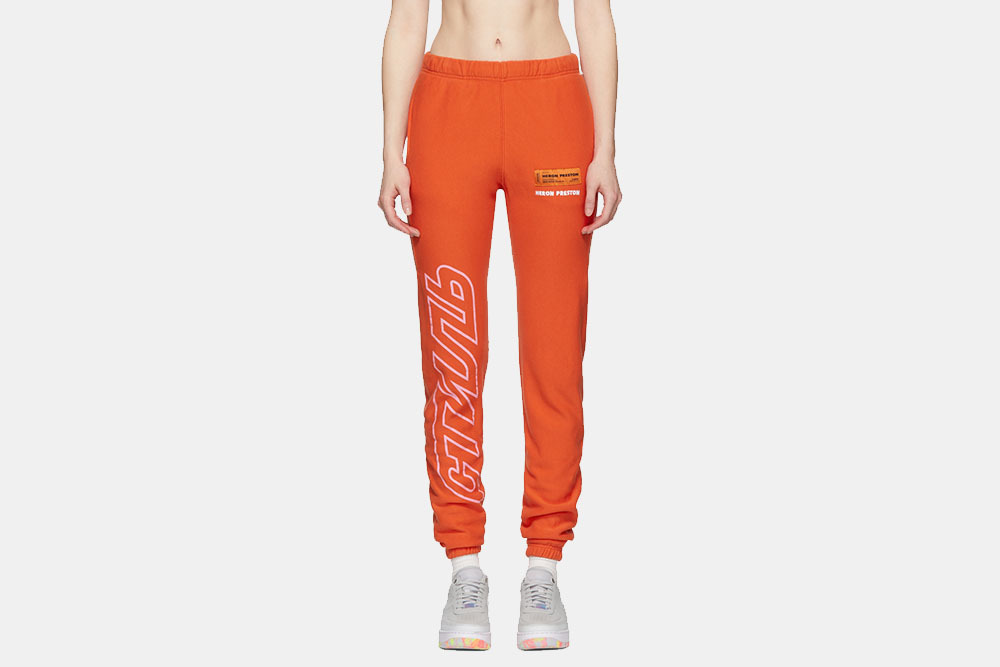 Get some of that color into you summer fits. What better for a low-key summer night in the city than some high-key sweatpants?
Shop it here for $166 and save over 50%.

Marc Jacobs — Pink Small Jelly Glitter Snapshot Camera Bag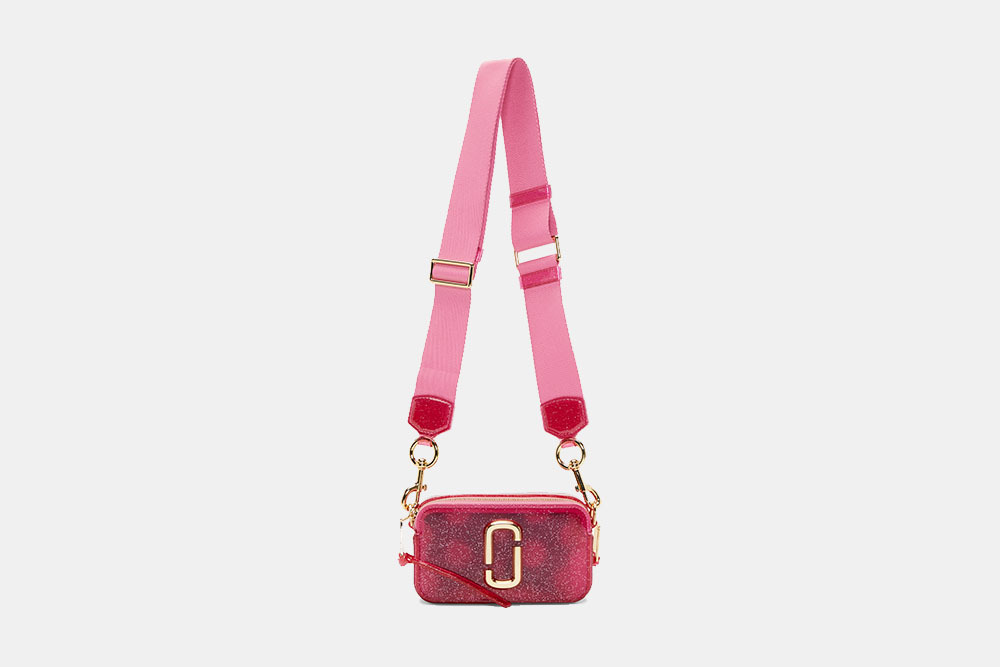 Excuse you, but we're not over the 90s throwback trends yet. And who doesn't remember the glittery jelly sandals you wore on the beach, making your feet all squeaky? Marc Jacobs took the iconic material and paired with a handy camera bag strap created the perfect summer 2019 clutch.
Shop it here for $198 and save 50%.

1017 ALYX 9SM — Black Buckle Choker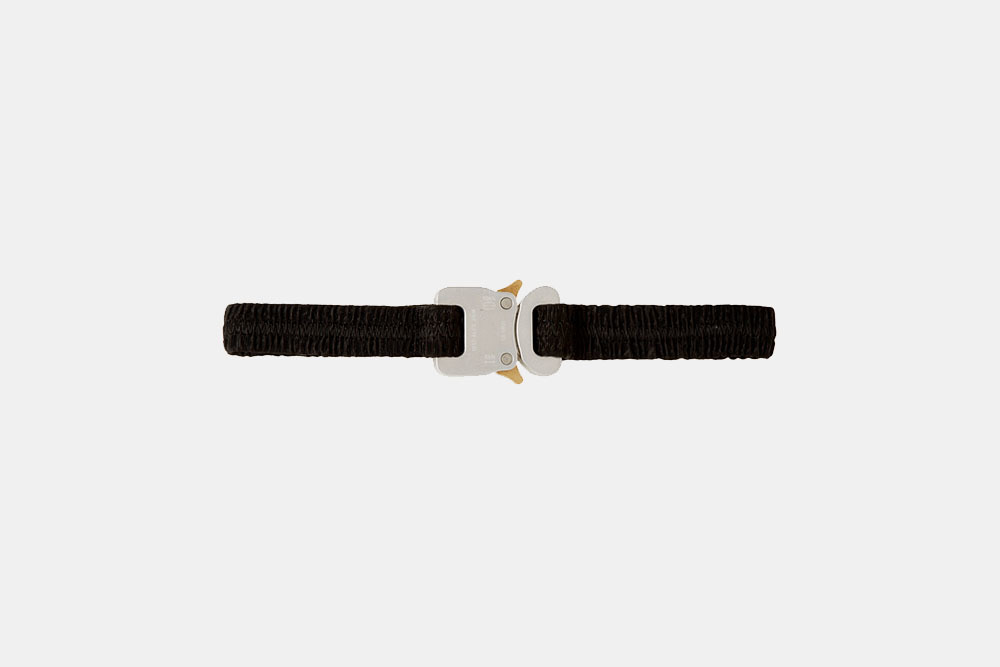 Nothing expresses 'I got problems, so buckle up, daddy' in a more subtle way than a literal buckle chocker. So go get it, while it's still mating season!
Shop it here for $113 and save 59%.

Kenzo — Multicolor Klimb Sneakers
Last but for sure not least — a new pair of sneakers is all we could wish for. And thankfully the Kenzo classics are included in the Super-Sale. With an all over beige tone, yet pink, navy and yellow accents it compliments your tanned skin and suits almost every outfit.
Shop them here for $183 and save 58%.