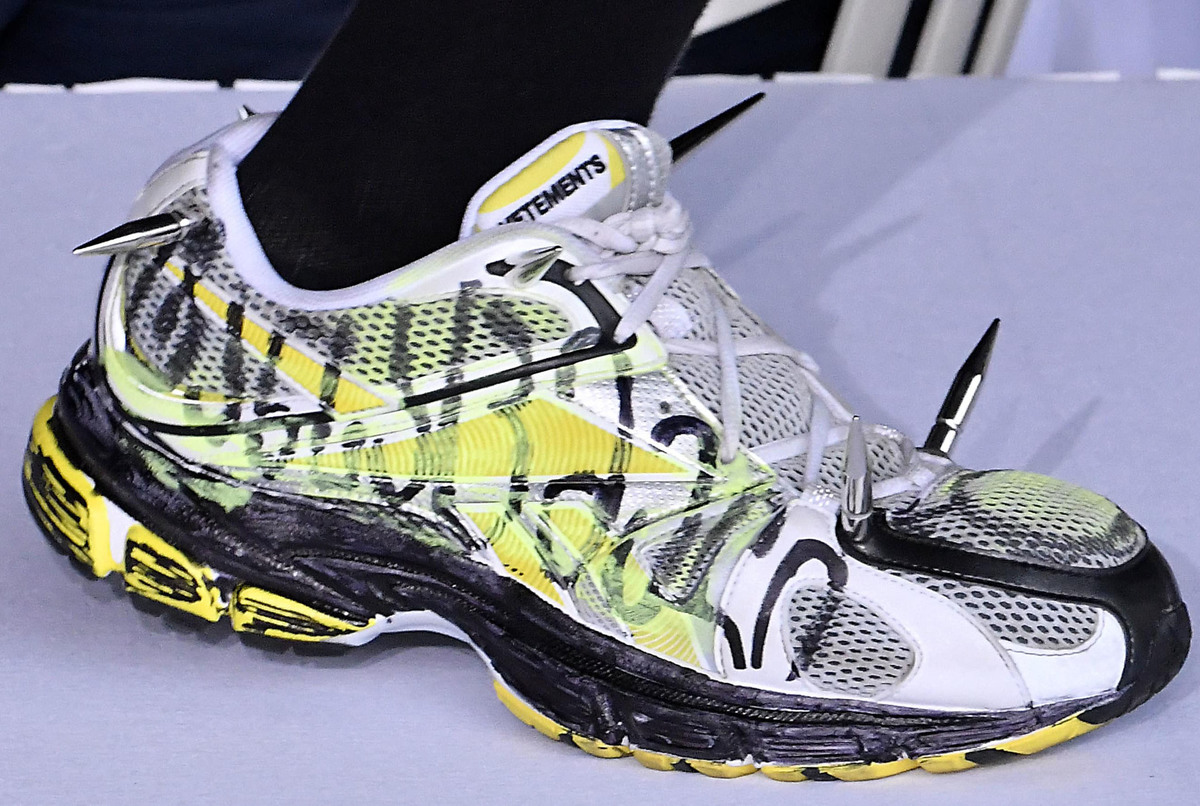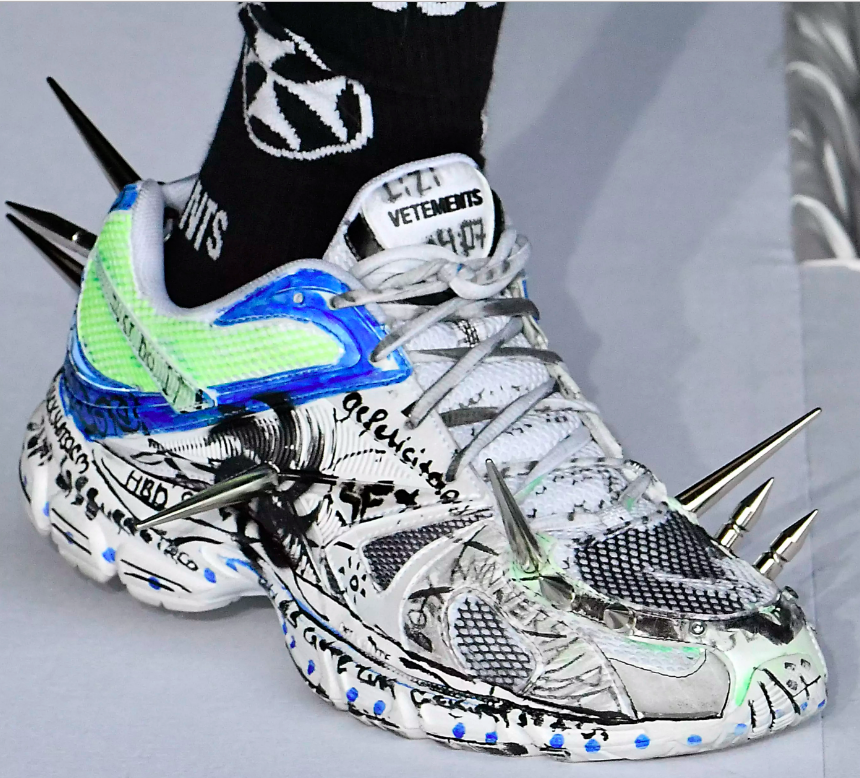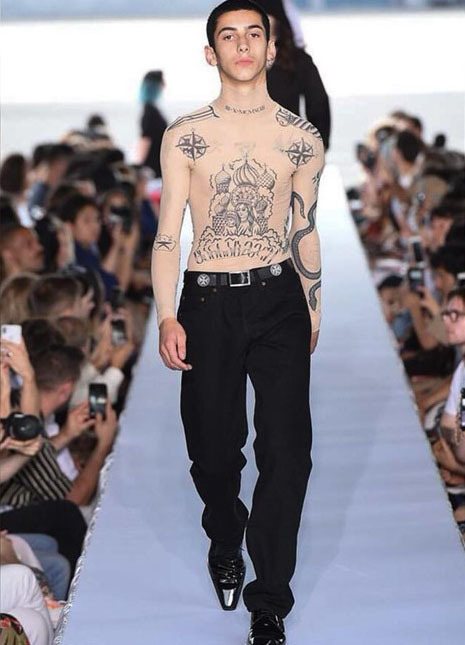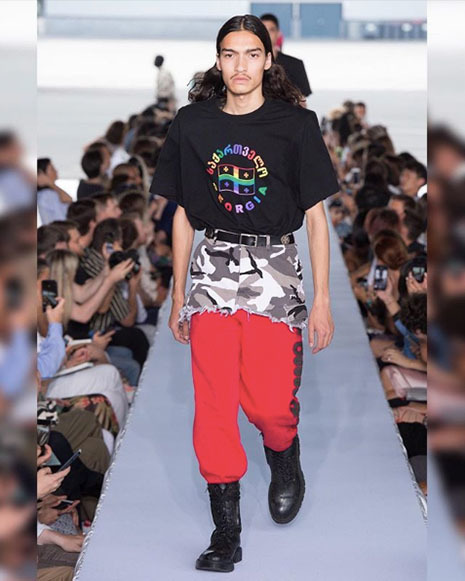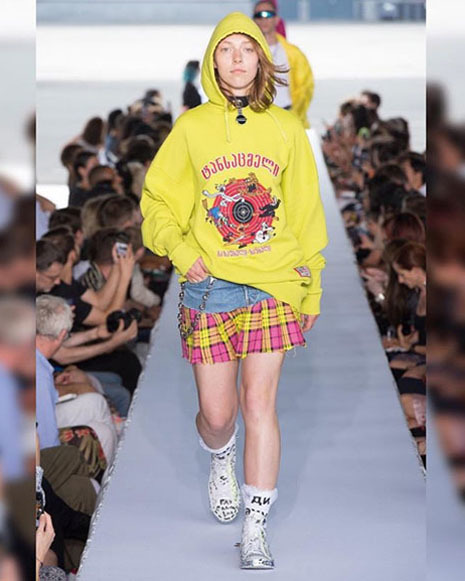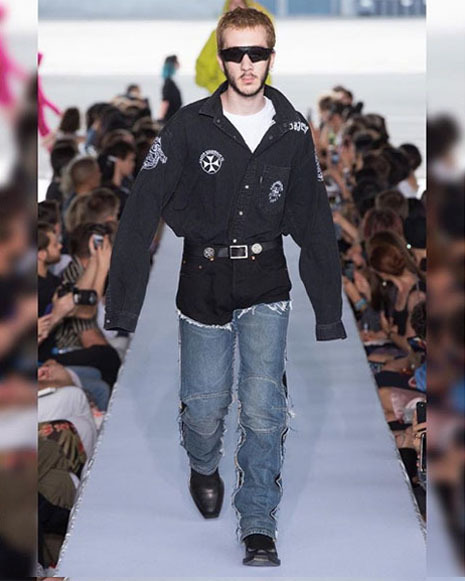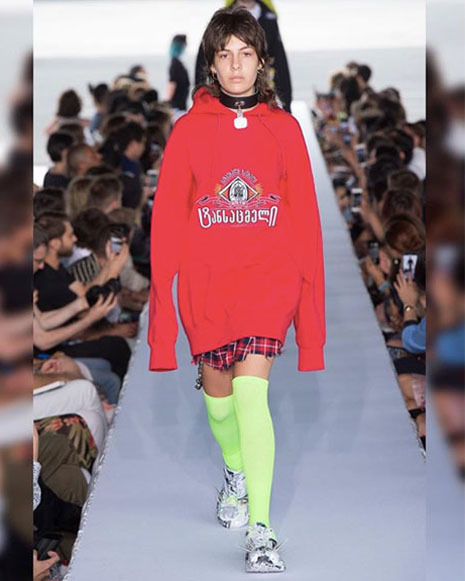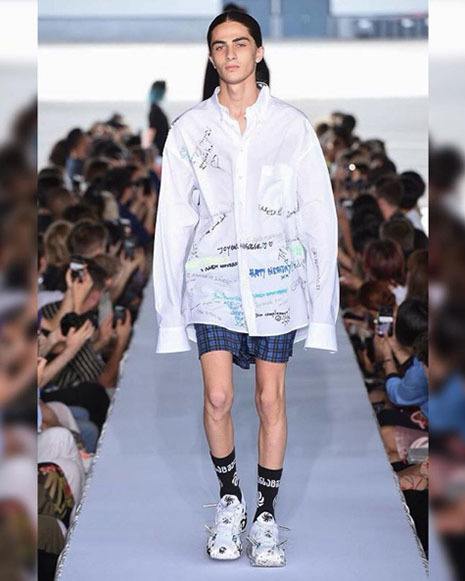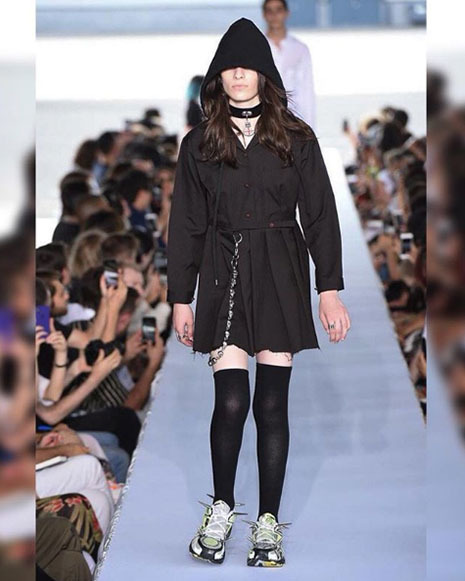 Vetements x Reebok: Spikes & Georgian Civil War
Family, War and Sneakers.
Demna Gvasalia's latest Vetements SS19 is a true ode to what brings pain can create beauty. Fashion might have brought back the 90s and with it all its glories, but what we tend to forget was the civil wars. Demna Gvasalia wants to give you the history of Georgia's Civil War throw his eyes via this collection. This could be his best collection yet, one straight from his own heart and experiences. You can teach cut and sew in any fashion institute, but storytelling through clothing of pain through war as a child, that can not be taught.
Gvasalia, who recently returned from his homeland of Georgia, said he was inspired by "Family and War, and painful moments that I never [processed] postwar in the Nineties." These two words, family and war, that should never exist in a sentence but unforgivingly do.
Models walked the runway in this seasons new size 0, the oversized. Gvasalia isn't using oversize to follow a trend. This is what he used to wear, hand me downs that were a little too big, and paying homage to his grandmother who "used too much shoulder pads."
Alas, Gvasalia didn't choose any models to wear his creations. This was a personal collection, one Gvasalia even invited his shrink to, just to see him. The designer flew in 40 models from Georgia whom he saw himself in. Young, naïve, with a "voice that they feel they don't have in their own country". The designer didn't stop there, the use of slogans, some even offensive in Russian, he inferred was a "a voice for youth in repressed political regimes where they can't demonstrate, they can't say what they think, there's no real freedom; I lived through that."
The runway show was held under the motorway BD Pèriphèrique in the more run down area of Paris. The runway was fold out tables draped in white sheets and chairs were plastic white with wedding ceremony tulle tied to them. The music was blasting techno.While some Voguists may call this horrid, this was the rundown Georgian Civil War back drop, this was designers Opus, the masterpiece for his collection. We can not expect to have the impact that this collection had if it were held outside a Chateau Garden. This is Demna showing you what is in his head, the back drop to his life and what he lived through. Through broken concrete comes beauty and the beauty is the clothing.
The collection showcased stories of Georgian traditional patterns, military cargos and anoraks adorned with the flags of the countries that shaped the designer to whom he has become today. The denim was raw and patch work, oversized as thou one was wearing an uncles old jeans, just belted at the waist to fit. What was ones old becomes anothers new. S&M masks adorned the head of the heads of models. Masks... (erase) identity to me," Gvasalia elaborated.
An angelic veiled white dress strutted down the runway, an almost angelic hope for war sewn in one dress and a skin tight beige top mimicking a second skin with Georgian/Russian gang tattoos adorning the wearer.
Fashion not only goes back to the 90's but we are getting a history lesson in where the designers come from and what inspires them. Demna took fashion to another level, Vetements released an app were you can scan the VR code of the clothing and be directed to the Wikipedia page of the Georgian Civil War.
The Sneakers
But what was even more enticing was the Reebok X Vetements Spiked sneaker. No official word has been said on the release date. The sneaker is a dad chunk, with metal spikes protruding from the sneaker. The colorways are silver/blue and silver/white/red with slogans sprawled in a sharpie style. The sneaker is reminiscent of a hand me down or old sneaker found at a flea market and customised to look a new. The spikes are very S&M yet infer a hard exterior to a simple silhouette, similar to Gvasalia, a simple man with a hard exterior and magic beneath the surface.
It could be stated that the Georgian Designer has never had a show, he's never done a collection. This is his first show, his first collection. This isn't just clothes. This is Demna Gvasalia.