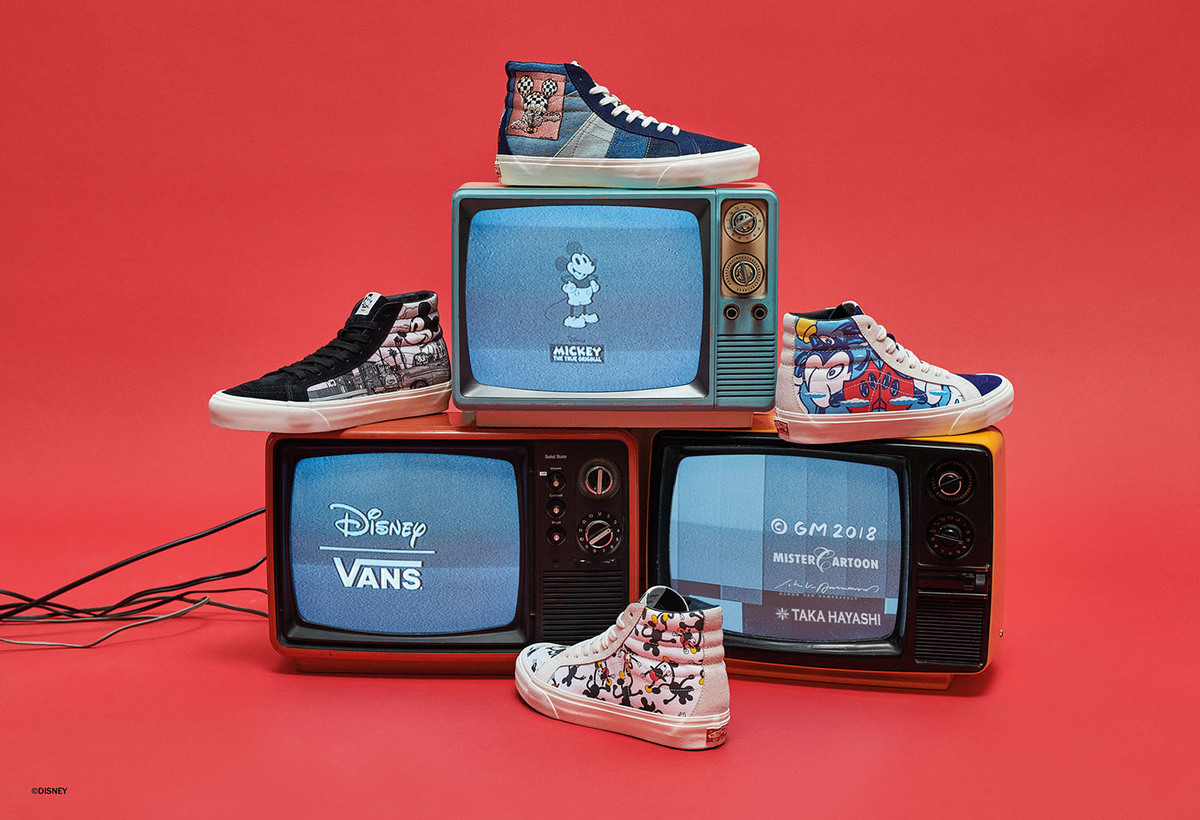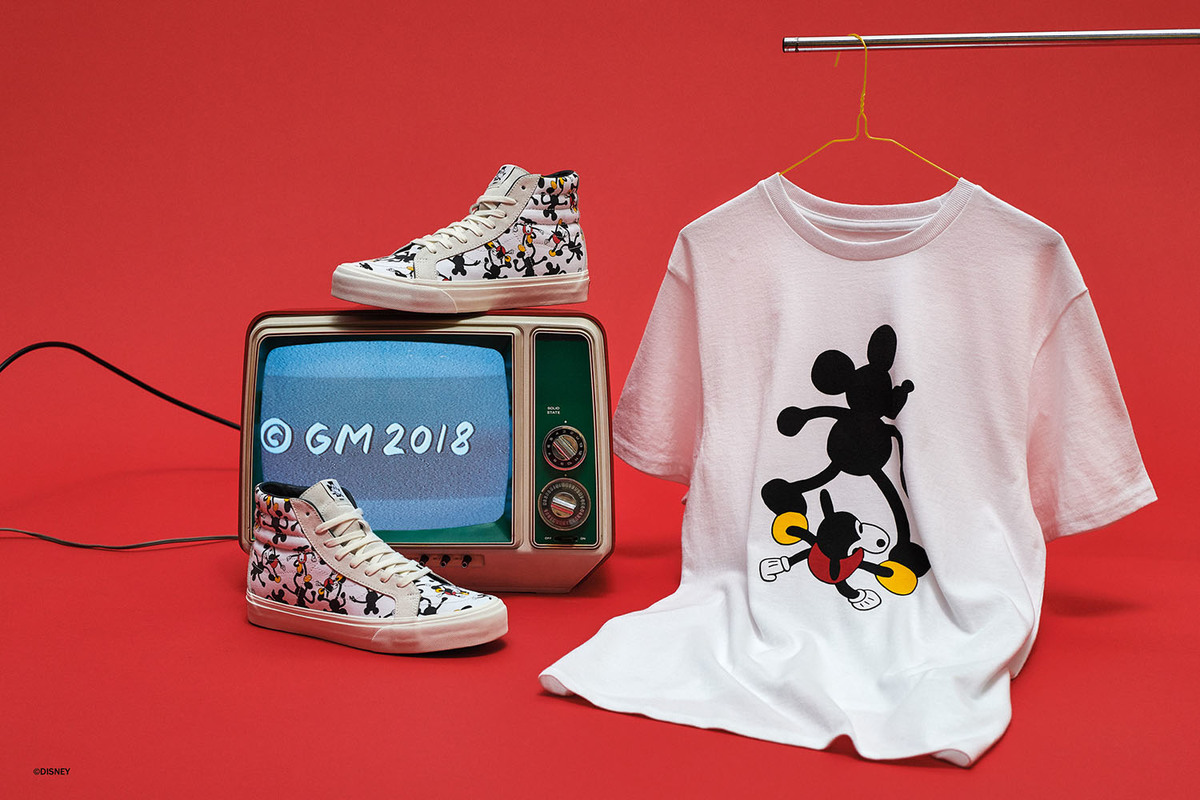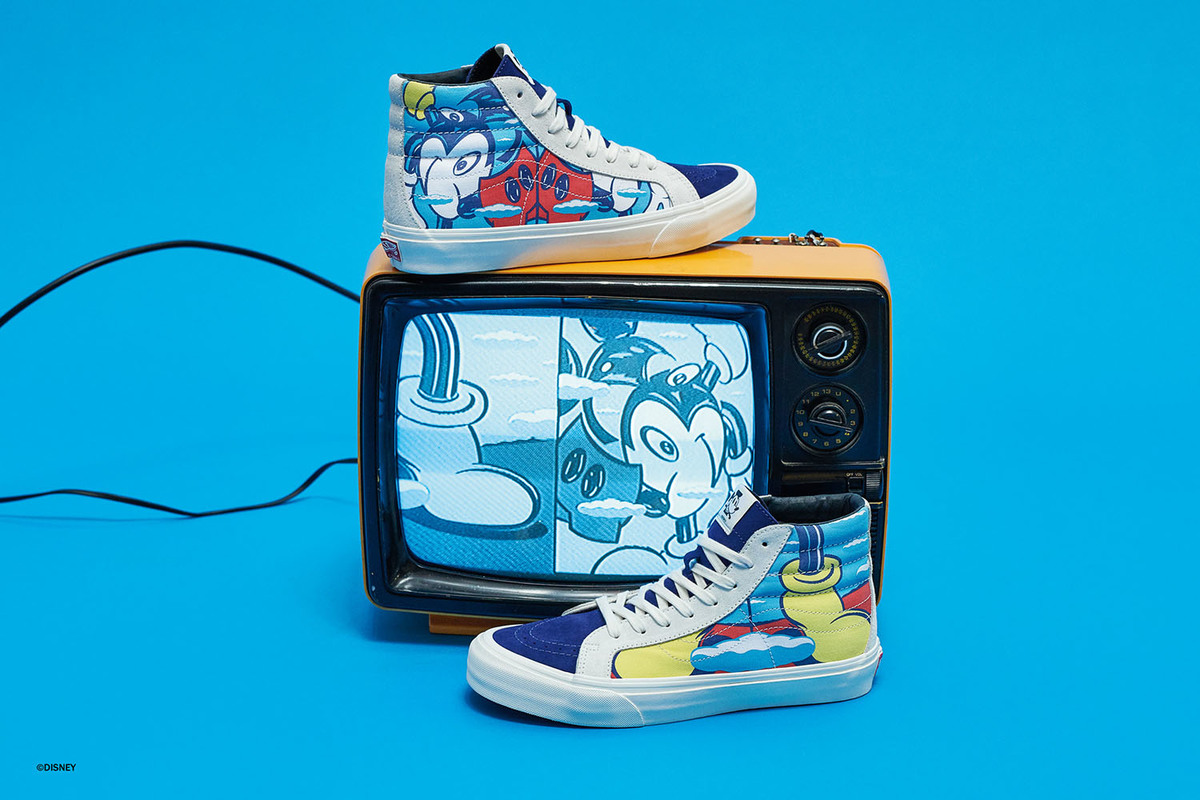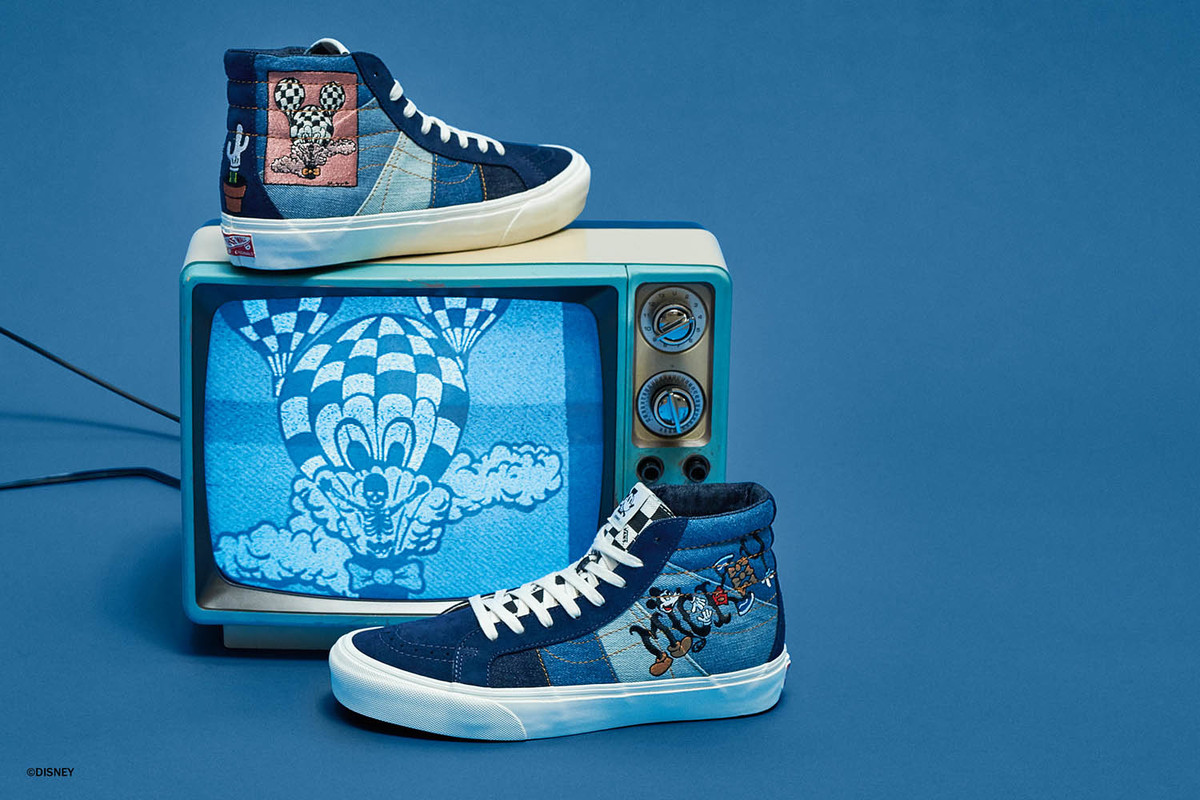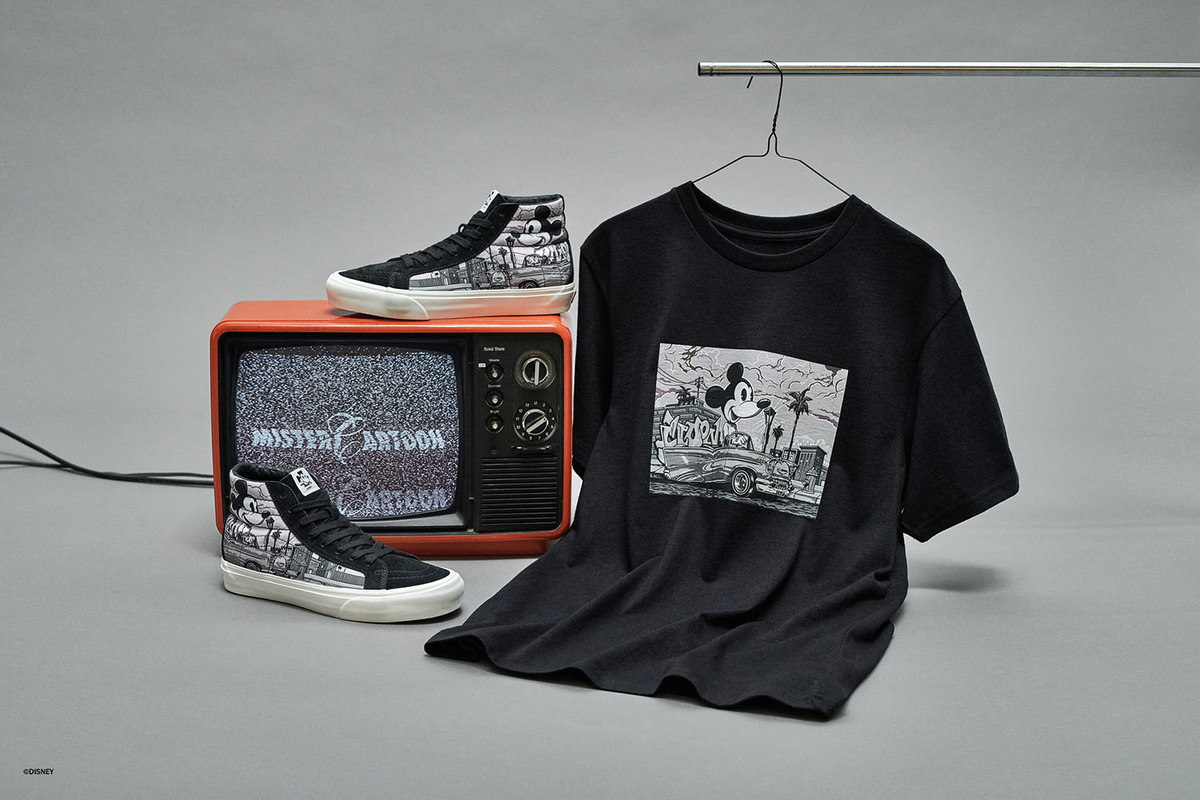 Vans Teams Up With Four Iconic Artists For Mickey's 90th Disney Celebration
Happy Anniversary To Our Favorite Mouse.
To celebrate the 90th Anniversary of Mickey Mouse, Vault by Vans has teamed up with Disney and four iconic artists to bring you this Collab. Both Vans and Disney's Deep Southern Cali Roots come together to celebrate the OG lovely Disney character.
The unique art work in honor of our favorite mouse is designed by artists:
John Van Hamersveld, known for his psychedelic Southern Cali explosive graphics and patterns. Van Hamersveld work is an amalgamation of surf, art and music culture. He brings an other worldly blue hue psychedelic Mickey on the Vans Hi-top silhouette.
Mister Cartoon, Mexican-American tattoo artist Mark Machado, legendary LA native bring his highly sought after meritorious hand crafted fine line art. The tattooist's meticulously detailed diluted black ink art leaps of a canvas in an intricate 3D textural design. For Mickey's 90th, Mister Cartoon has sketched out Mickey driving a vintage car.
Tara Hayashi also depicts Mickey as a hot air balloon, with hints of pinks, blue and monochrome's. Hayashi is Vault by Vans centerpiece artist whose unique design craftmanship oozes into the Vans silhouette.
Geoff McFetridge, the LA based Canadian Illustrators minimalistic surrealism pays tribute to the beloved mouse's red, black, white, yellow; iconic color palette. McFetridges unique take on a Mickey pattern pushes the design envelope for a truly unforgettable art piece for the collection.
Available from August 25th at Vault by Vans stockists. This is a birthday celebration not to be missed.
Check out another Collab celebrating the lovely Hello Kitty with Converse.