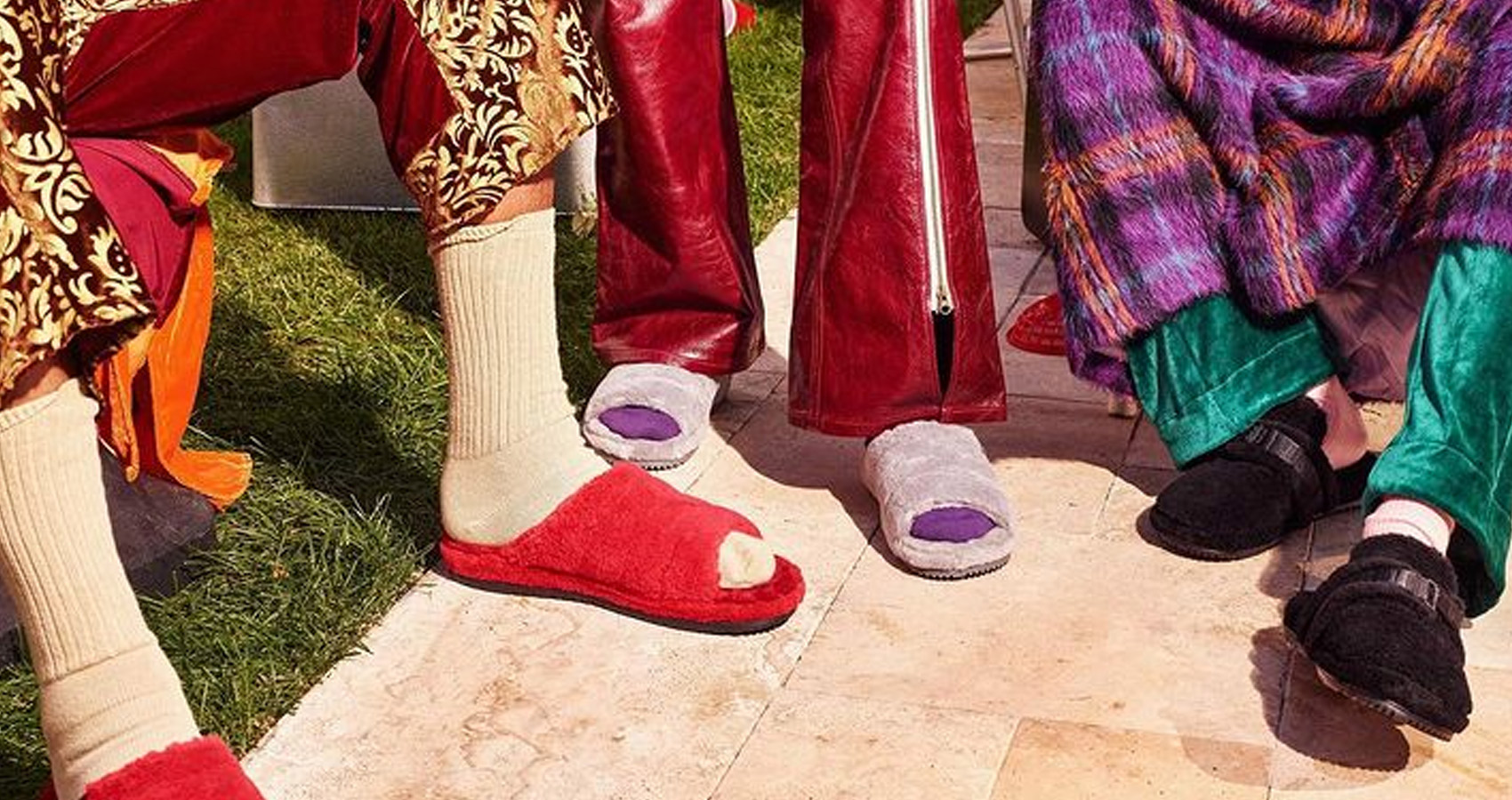 Get In The Cosy Spirit With UGG's New Fluff Collection
Keep those toes snug!
Coming in clutch with a comfy winter warmer, UGG has released their 'Fluff You' and 'Fluff It' slides. Inspired by their successful launch of the 'fluff yeah' slides, praised for its bold look and slipper feel, these completely revamped slides provide effortless style with exposed fluff offered in a carefree slip-on and closed-toe silhouette.
Both styles are made from the label's signature cozy wool blend with a super soft sheepskin insole, while the lightweight outsole increases cushioning, flexibility and better stability. Offered in carefree slip-on silhouettes, the collection has a diverse range of sizes and is inclusive to all genders.
Working on the launch campaign, UGG used photographer RAYSCORRUPTEDMIND to creative-direct and shoot the project, reflecting the brand's celebration of individuality and style. Set in a suburban backyard, the bright and colourful content features a standout cast that includes NBA and fashion legend Dennis Rodman, model/skateboarder Evan Mock, renowned model Omahyra Mota and designers/artists Slumpy Kev and Imran Potato. Supported by creative agency partner and executive producer Sun-ny Side Up, stylist Matthew Mazur. Exploring the many ways in which you can wear these slides, whilst embracing the cast's unique personalities.
The closed-toe Fluff It slides will debut later in December, and both styles are expected to continue in 2021 with new iterations and worldwide distribution. Check out UGG's new Fluff You and Fluff It slides, available to shop here.