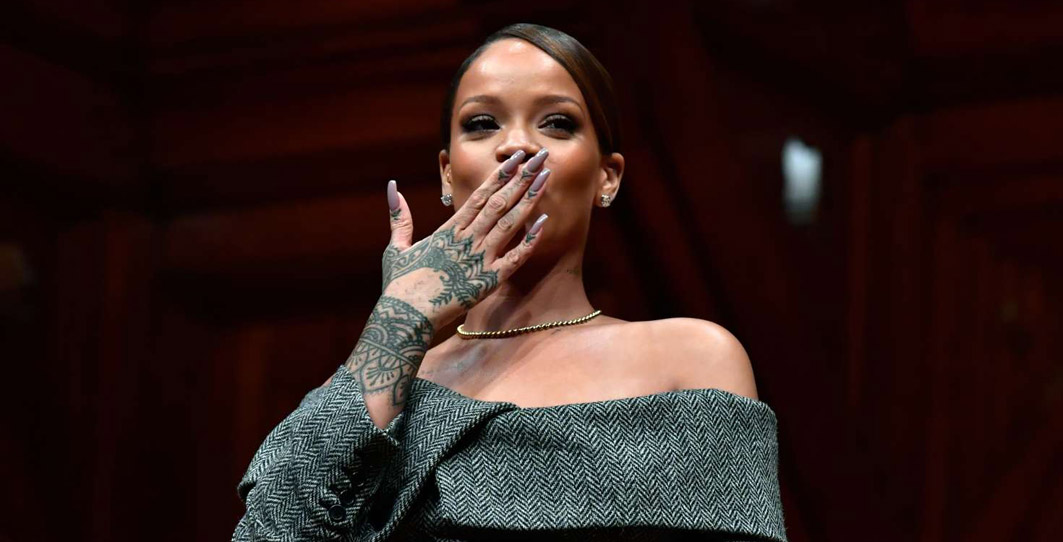 Twitter Just Found Out What "Fenty" Means And People Are Shook
What's the big deal though?
Rihanna's Fenty Beauty line, with its huge selection of shades and gorgeous glittering goodness, has taken the world by storm – but we've all been secretly wondering, what exactly does "Fenty" mean?
Well, after a clever Twitter user took the initiative to ask Google, it turns out that Fenty is actually Rihanna's surname, and that – wait for it – Rihanna isn't actually the singer's first name. HOLD THE FUCKIN' PHONE.
Of course, for those of us that are aware of the fact that most stars do not use their real names on stage, it doesn't come as too much of a surprise. In fact, it's more surprising that Rihanna is at least Robyn Rihanna Fenty's real second name. That didn't stop Twitter from freaking out on every possible level, however.
Check out our favorite reactions below.
Why are all Rihanna's products called Fenty? Like her shoes and that as well

— kevin gnapoor (@CXRRYINGCOFFINS) September 9, 2017
Just found out Fenty is Rihanna's surname and not just a made up word

— Rhianna 🌸 (@rhiannaoliviab) September 14, 2017
Just found out Fenty is Rihanna's surname and not just a made up word

— Rhianna 🌸 (@rhiannaoliviab) September 14, 2017
I WAS SHOOK NOT KNOWING RIHANNA'S LAST NAME IS "FENTY" WOAHHHH 😳

— ✨ Kurt Ashton ✨ (@SatelliteKisser) September 20, 2017
FENTY IS RIHANNA'S LAST NAME SAY WHAT 😆😩😩😩 I am the worst fan ever pic.twitter.com/Kp4D6HbdF3

— HENSLEY (@HensleyU) September 12, 2017
Top image source: www.gotceleb.com