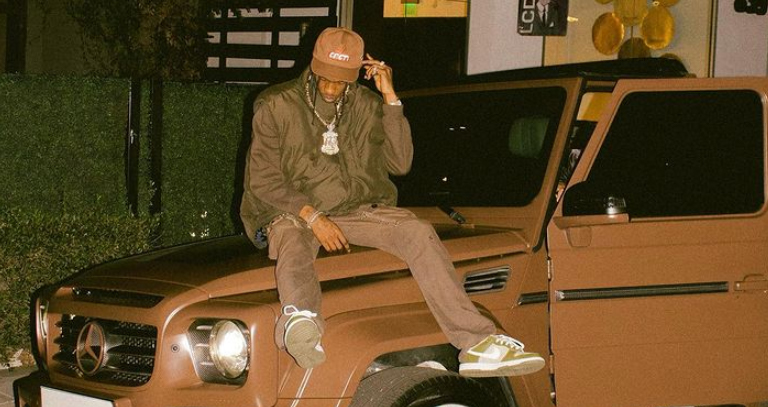 Travis Scott Sells Out Astroworld Festival Within Minutes
The highly-awaited music event is finally returning to Houston this year.
Travis Scott sold out all 100.000 tickets to his upcoming Astroworld Fest in a matter of minutes yesterday.
If you were planning to see Travis performing at Astroworld, it might be already too late now! The tickets for the well-known event went on sale at 10 am CT (4 pm GMT) on Wednesday and were all gone within half an hour, according to KPRC-TV.
The Houston-born rapper has revealed details on the 2021 edition via Instagram five days ago while celebrating his 29th birthday in the Bahamas. The music festival, which is returning to Houston, Texas for its third installment, is scheduled at NRG Park for November 5-6. Last year, the 2020 edition was called off due to the COVID-19 pandemic

But back to tickets – besides the 'limited' capacity, the price range has also stirred up the emotions a lot. Starting at $300 for standard and going up to $1000 for VIP, the high entrance fee shocked Trav's fans but surprisingly did not discourage them to buy it. Now some of the lucky buyers are reselling them for double to triple the price, which makes the rest of the fans joke about it even more.
I don't have $10,000 for a ticket so ya'll have fun. pic.twitter.com/9tEaWHWVRo

— Call me Kari (@SneakerPhetish) May 5, 2021
Despite the mystery line-up, the festival is already considered as one of the biggest events of this year and as a headliner, Travis could bring a lot of huge names on the stage. It is also likely the 'Butterfly Effect' rapper would perform some of his new music as he has been working on his upcoming album 'Utopia' recently. Let's just hope Scott will not be forced to cancel the event again due to the ongoing pandemic.
You can sign up for any updates on Astroworld's official website now.