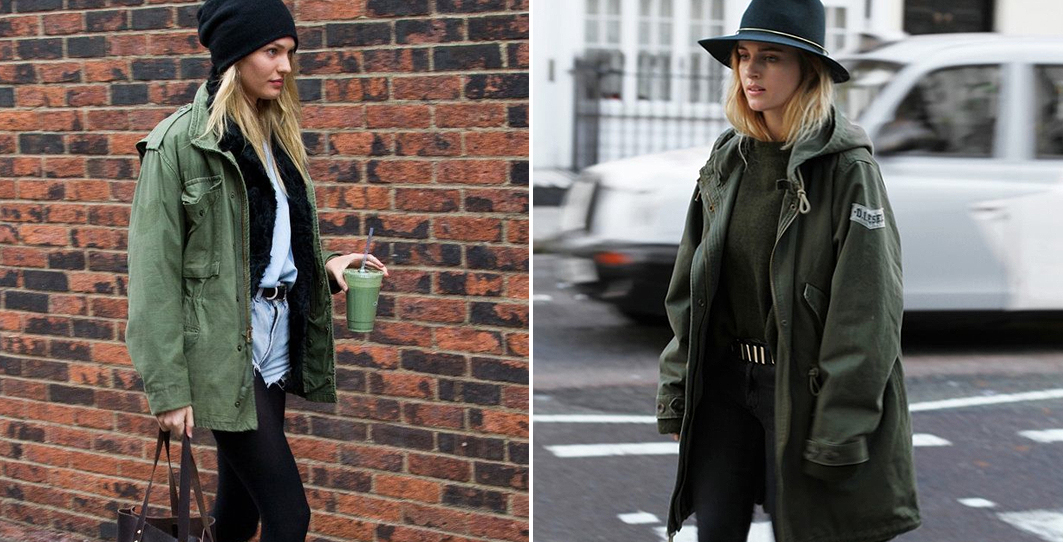 Images via fashionmenow.co.uk
11 Transitional Parkas To Wear With Literally Everything
Versatile is an understatement.
Everybody loves a parka. A perennial favorite that can literally be worn with everything, its practical, easy-cool appeal will never ever EVER go out of fashion.
The 'parka', which means 'animal skin' in the Nenets language was originally invented by the Caribou Inuits as a necessary shield from harsh weather conditions in the Northwest Territories. It was only with the U.S. Army that the classic fishtail and snorkel parkas were developed – the fishtail, with its elongated back, was designed to layer over combat uniform, whilst the snorkel, with its tightly zipped hood, was worn by flight crews in extremely cold conditions.
Post war, the parka was a natural favorite with bikers, protecting their clothes from oil and dirt, becoming the style choice for '60s mods and maintaining a loyal following throughout the subcultures and fashion trends of the '70s, '80s, '90s and '00s. Where would soggy music festivals be without them? The mind boggles.
To celebrate this iconic outerwear item, we've picked out 11 awesome parkas that'll have your back for the transitional period and beyond.
Palm Angels Grey Reflective 'High As Your Expectations' Parka
Coated in a moisture-wicking resin, this chic reflective parka by L.A. Label Palm Angels will keep the rain out like a pro. We love the "High as your expectations" text at the back which swags up the minimalist design nicely. It's arguably the perfect witty stoner jacket, especially now California has completely legalized it.
Shop it here for $1020.
Allsaints Sloane Drape Parka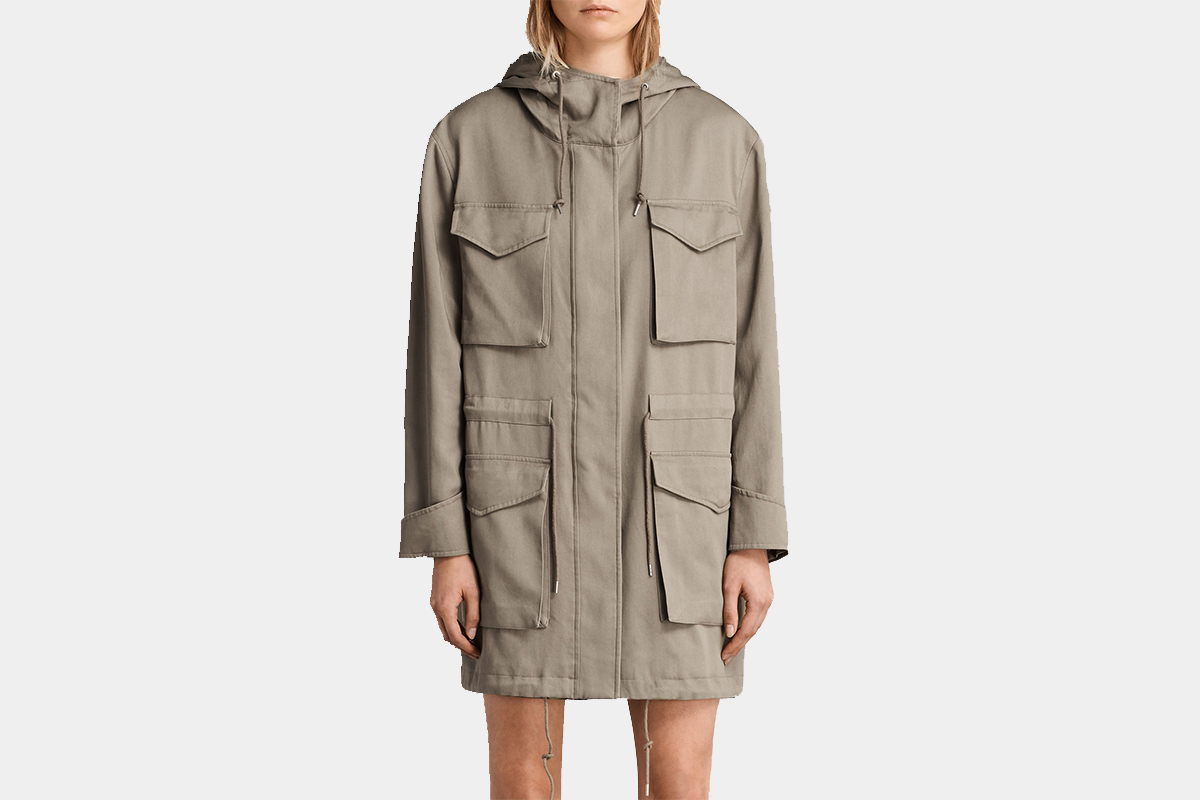 You can definitely see the military styling in this Allsaints jacket; in fact, it's crafted with the M-65 field jacket in mind. The bonus: the multiple pockets will provide ample space for your small essentials so you needn't bother about a handbag on those breezy spring walks.
Shop it here for $468 $175.50.
YEEZY Black Nylon Pockets Parka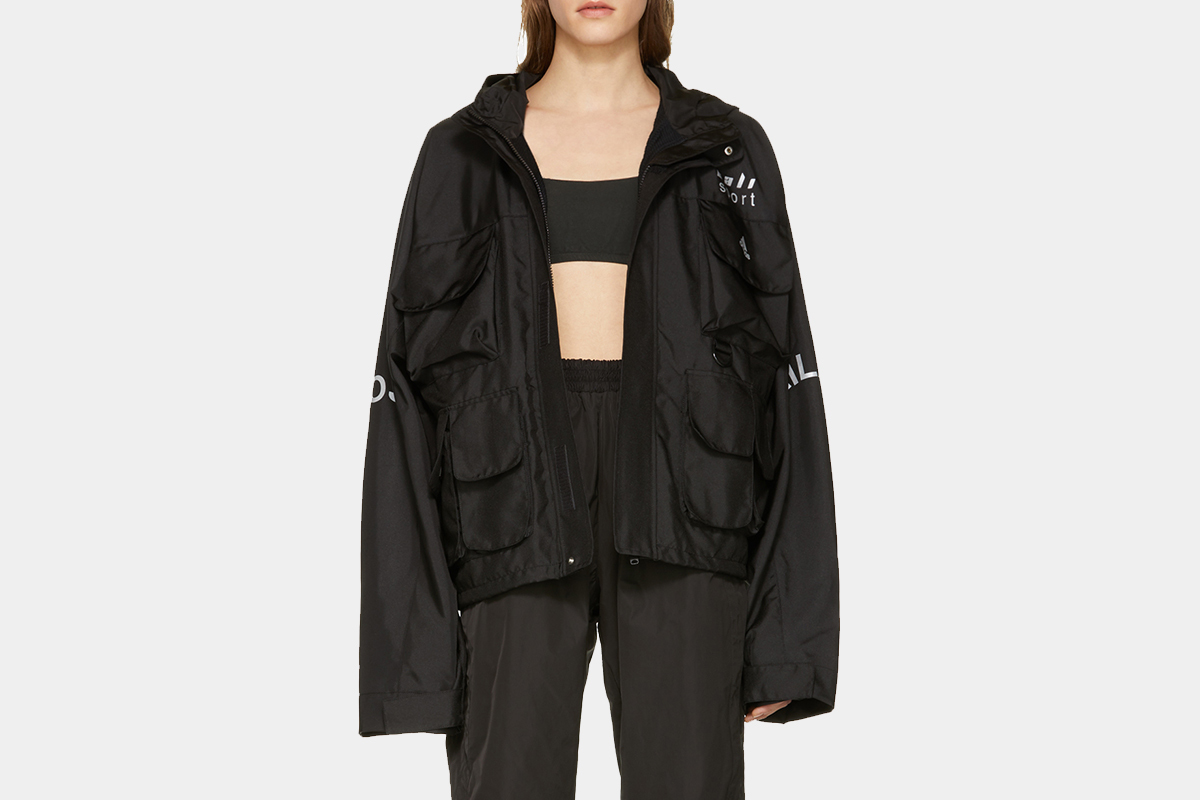 YEEZY shortens up the parka silhouette to create the ideal lightweight spring/summer pairing for a pair of trackies. The "ink black" jacket features contrasting lettering detail, multiple flap pockets and D-ring hardware at the body.
Shop it here for $650.
UO Aspen Detachable Faux Fur Lined Parka Jacket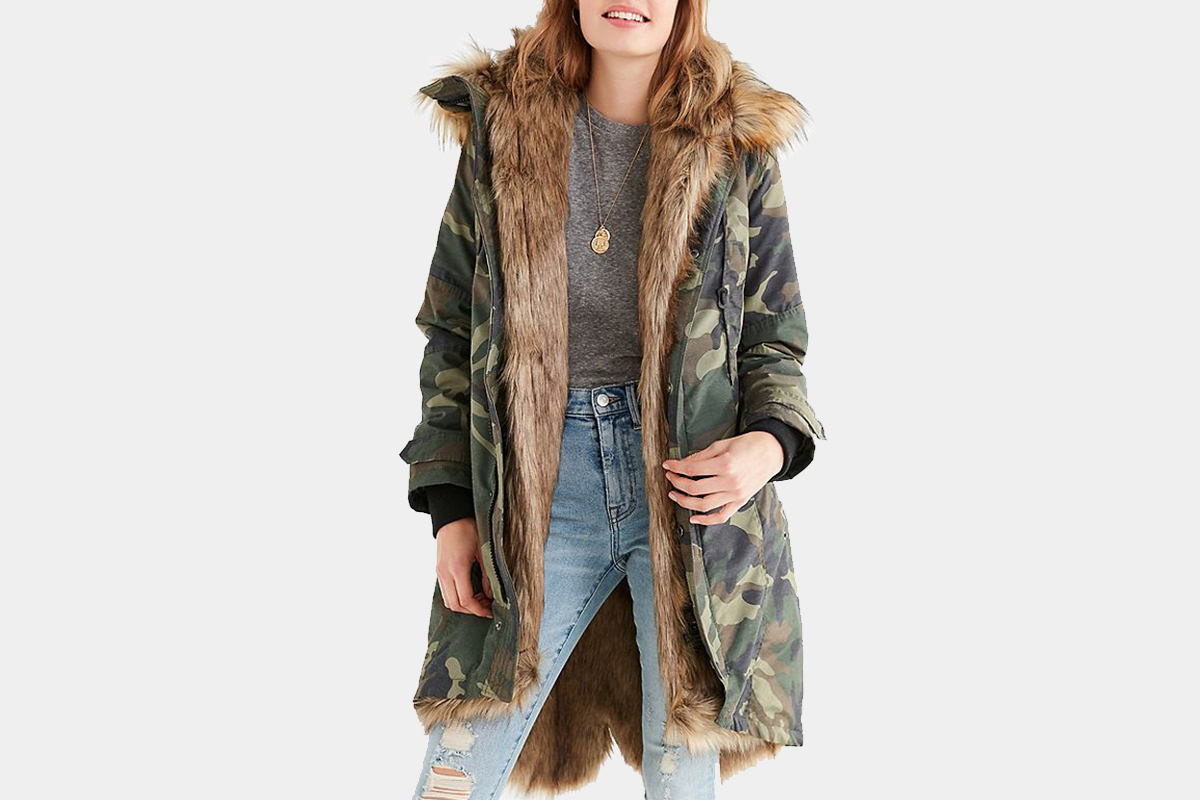 This two-in-one parka can be worn with or without the detachable faux-fur lining making it a go-to outerwear item the whole year round. It comes in both camo and khaki colorways.
Shop it here for $229.
YEEZY Black Construction Parka
This YEEZY parka does what it says on the tin; it's an expensive construction worker jacket, essentially. Updated in black, the style features an identical placement of reflective tape trim which nails down the utilitarian aesthetic. The Calabasas slogan at the back keeps it fashion.
Shop it here for $740.
Allsaints State Parka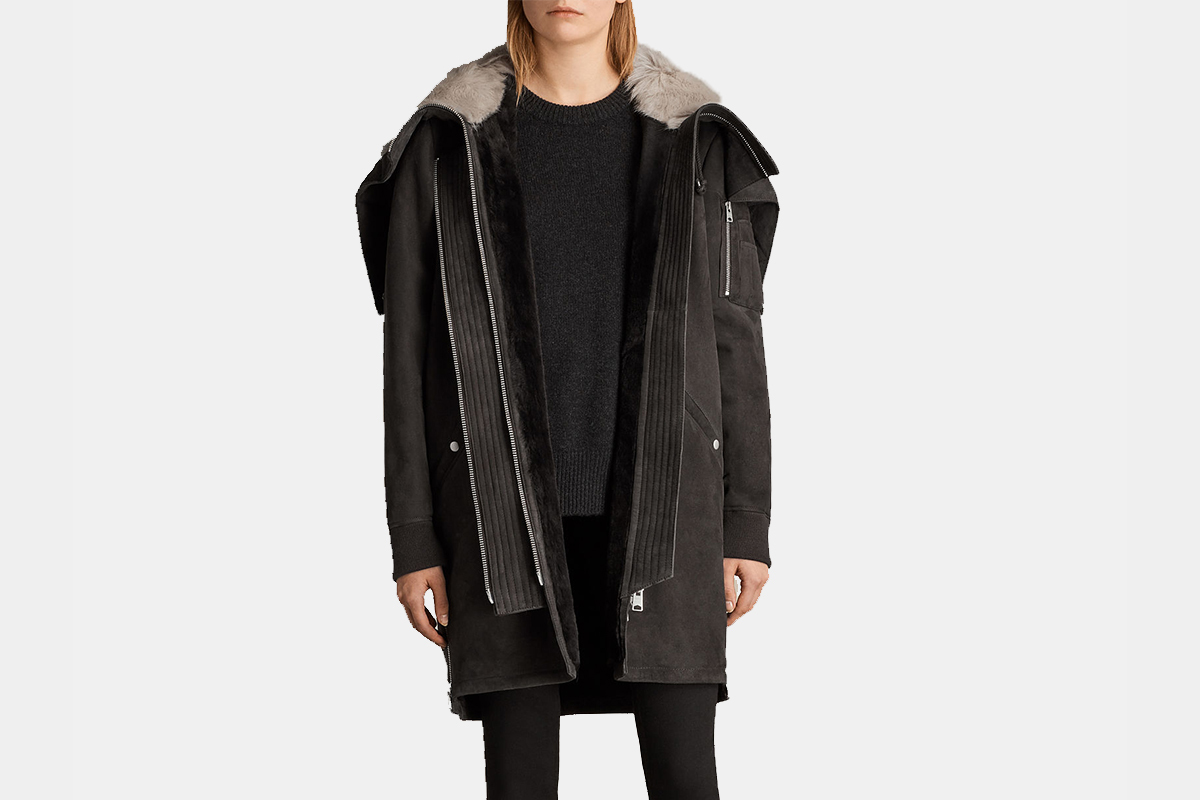 Another reimagination of the military-style coat, this luxurious Allsaints jacket features a suede outer shell, a soft Spanish shearling lining and an oversized toscana hood that splits into a collar to complement the overall loose fit.
Shop it here for $2355.
Kenzo Green Cotton Twill Parka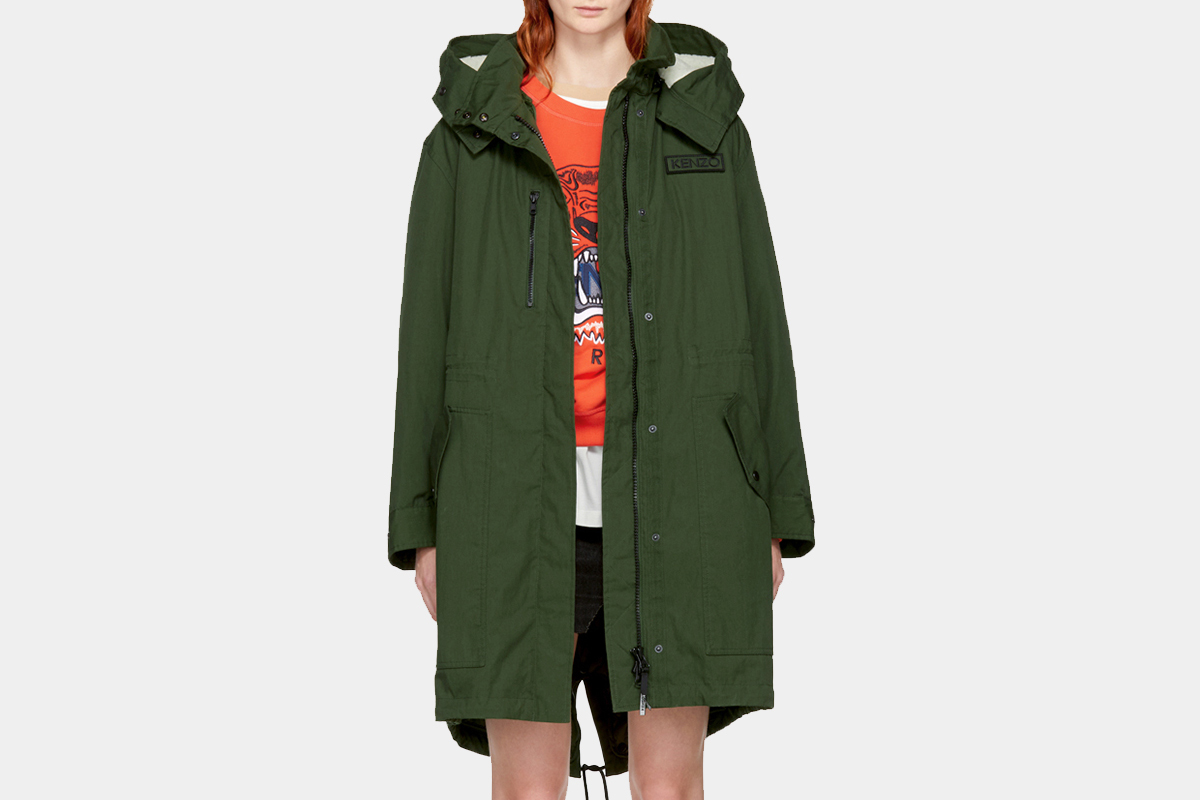 In typical Kenzo style, this parka pumps up the color factor in a vibrant green colorway. It's got all the style trademarks of the original fishtail, in a luxurious finish, a faux-shearling lining and a detachable hood.
Shop it here for $825.
UO Up North Parka Jacket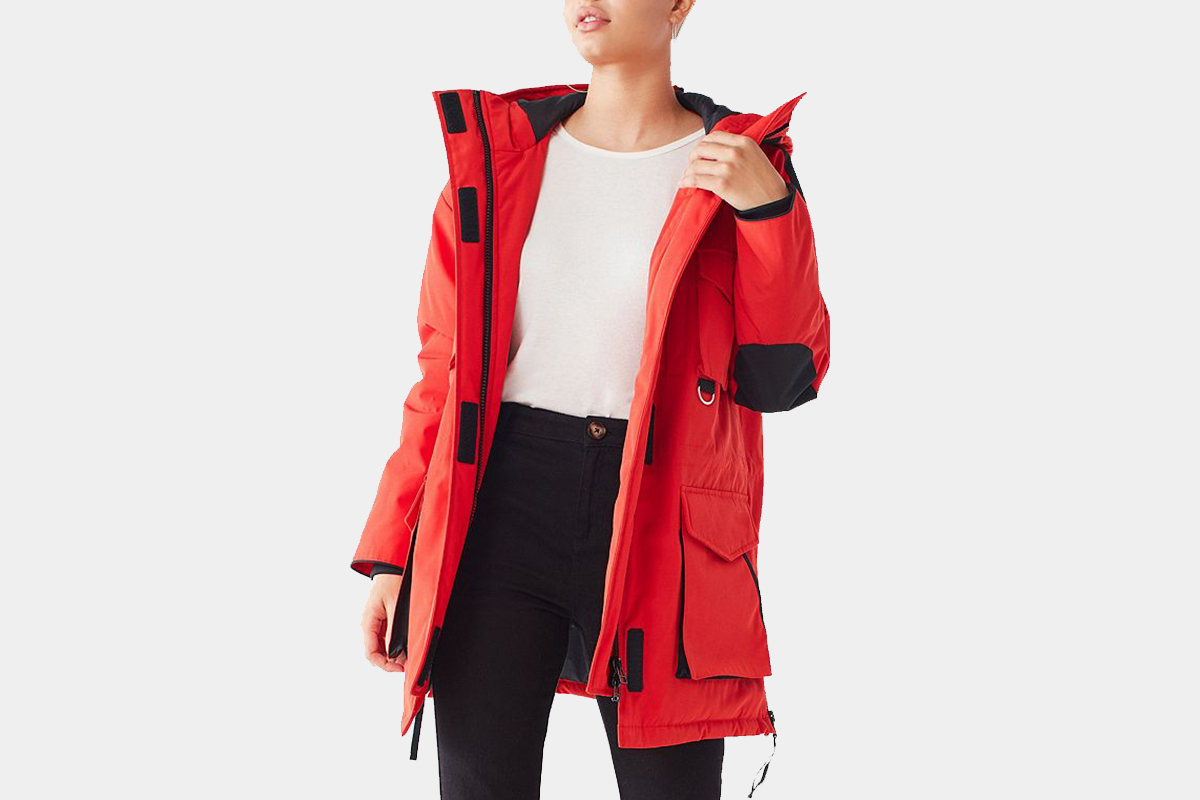 Make a statement with this bright red Urban Outfitters jacket. It's boxy and relaxed with contrasting black detailing. If the devil wore parkas...
Shop it here for $179 $89.99
Kenzo Navy Long Fur-Trimmed Parka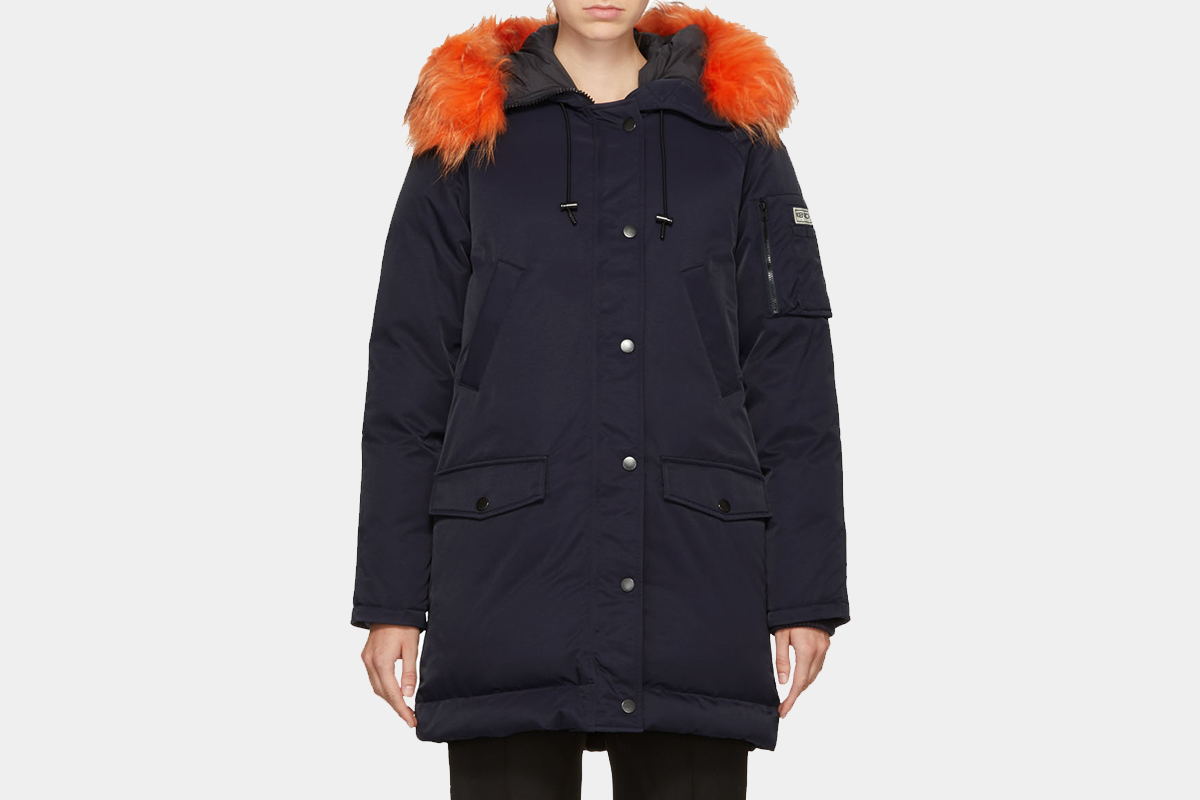 Another popping Kenzo touch, this warm midnight navy jacket features a detachable orange fur trim at the hood.
Shop it here for $1095.
UO Harper Detachable Lining Parka Jacket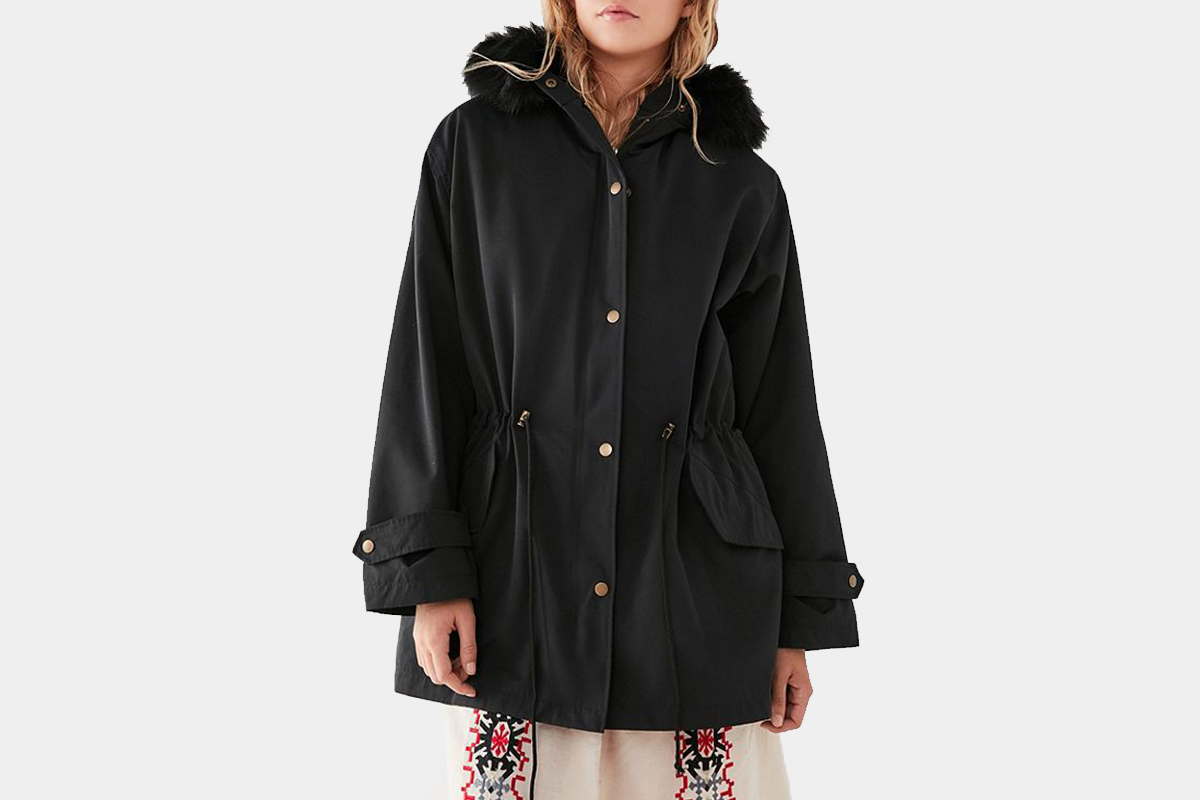 If black is your religion, this parka is for you. The perfect transitional piece, it features a detachable quilted lining, topped off with a faux-fur trim, contrasting poppers and neat details at the sleeves.
Shop it here for $199 $99.99.
Helmut Lang Off-White Re-Edition Shearling Hooded Parka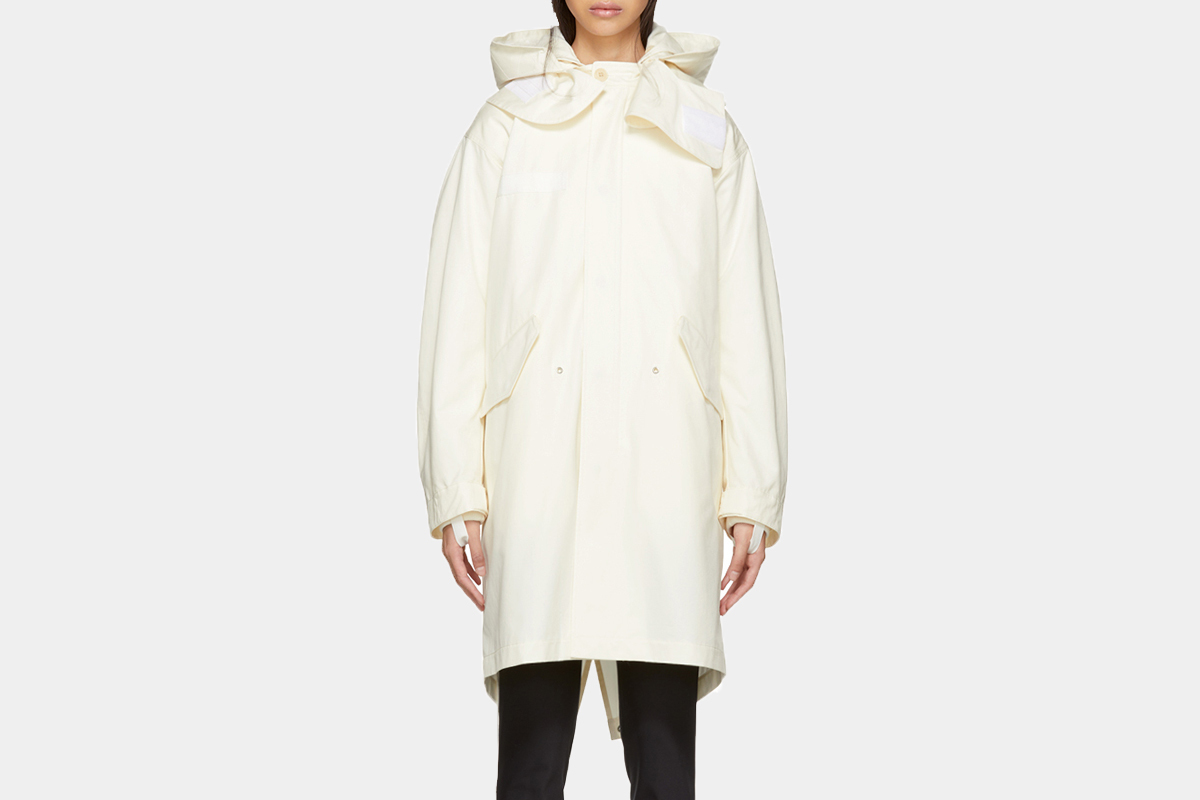 Off-white – as in the color, not the label – this Helmut Lang re-edition parka is crafted in a high-density cotton with a detachable lamb shearling trim at the detachable hood. It's got that structured feel we all love about Helmut Lang, and of course those cute little thumb loops.
Shop it here for $2495.
Next up, check out the best affordable streetwear items to shop right now.
Images via www.refinery29.com & www.fashionmenow.co.uk