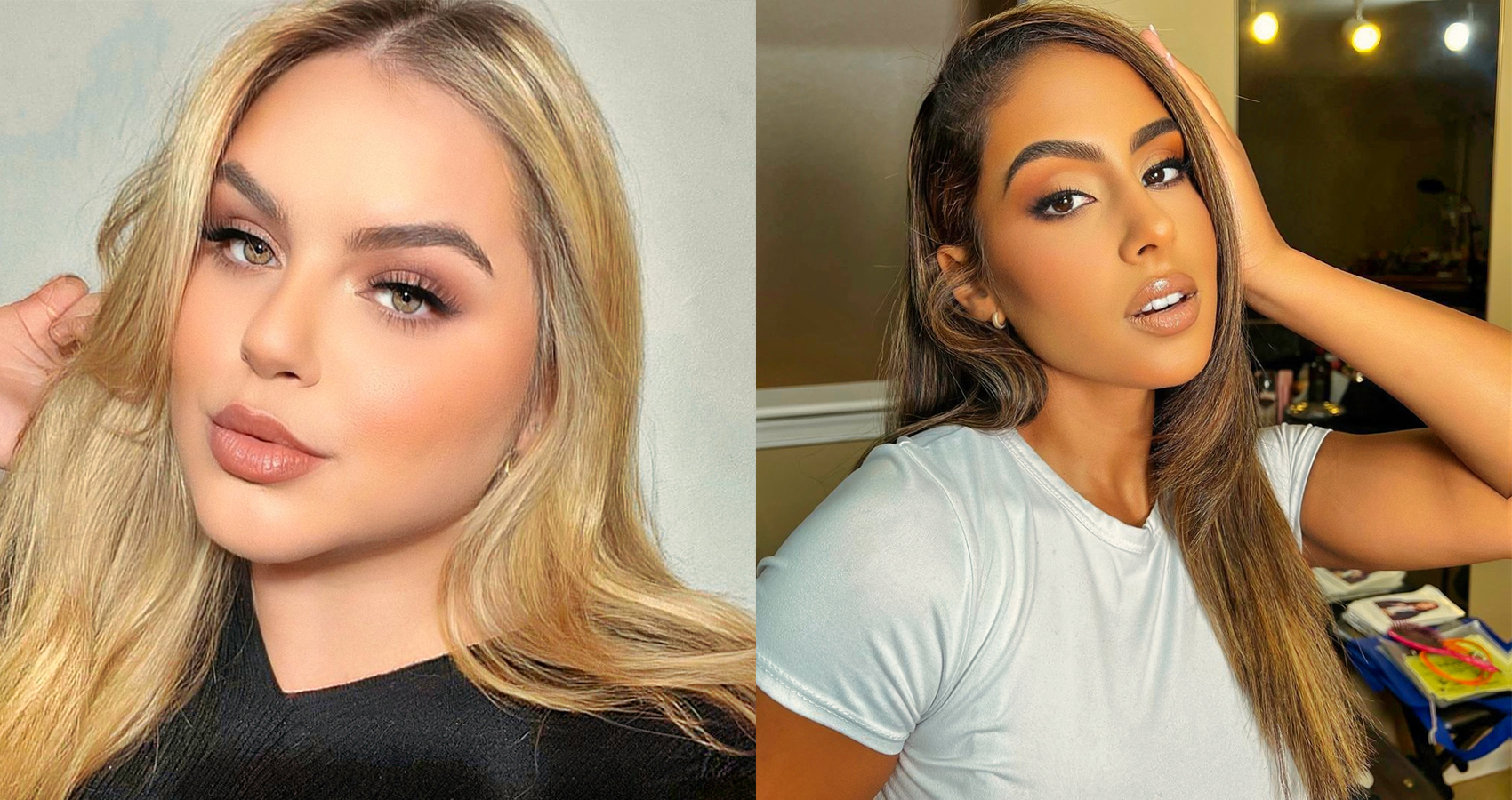 3 Ways To Achieve A Soft Glam Makeup Look
Helping you create the simple yet sexy look.
Whether a soft glam is a look that you want for a night out with your friends/partner, or if it's the type of look you want for a day-to-day basis, we've got the best ways to help you achieve the perfect soft glam look for you!
Sometimes you may get bored of having the same makeup look every time, hence why you can switch it up by focusing on different areas of your face! Well, let's get into it!
Here's our top tips to help you achieve a soft glam look!
1. Dewy Skin
When opting for a soft glam makeup look, you want to make sure your skin is glowing! Without it looking cakey, which often can happen, especially if you're going for a matte look; creating a dewy glow on the skin is exactly what you need.
The best way to do this is by ensuring you have moisturized and primed before you apply any makeup to your face and opt for a foundation that has a sheer/radiant finish!
One that comes to mind to create the perfect dewy look is the Nars Sheer Glow Foundation which leaves the skin with a natural glow, retailing at $47.
2. Focus on the eyes
When keeping the face/lip makeup basic and minimum, you can focus heavily on the eyes. Creating a dazzling smokey eyeshadow look can help glam up your classic look! Without using too many bold colors, a bronze eye look is just what you need, along with some simple yet classic false eyelashes!
Whilst most eyeshadow palettes will have the right colors to help create your smokey eye, Lilly Lashes have a wide selection of false eyelashes to suit your eye shape. From simple to dramatic, you can pick the lashes you need to create your perfect look! Depending on the lash you choose, they retail between $20 to $30.
3. Contour/Blush
If you'd rather have a simple eye look, you can focus more so on your skin! Emphasising the contours of your face will switch up your look from simple to soft glam, as you can accentuate your cheekbones, nose, and jawline. Without using a bronzer to make the look full glam, this will give you the classic soft glam look! Adding a little bit of blush will bring your whole look together!
Charlotte Tilbury have a range of contours and blush to help you create the look you want! With countless options, each product varies in price.
Up Next, Kendall X Kylie 2.0 Collection Coming Soon To Kylie Cosmetics