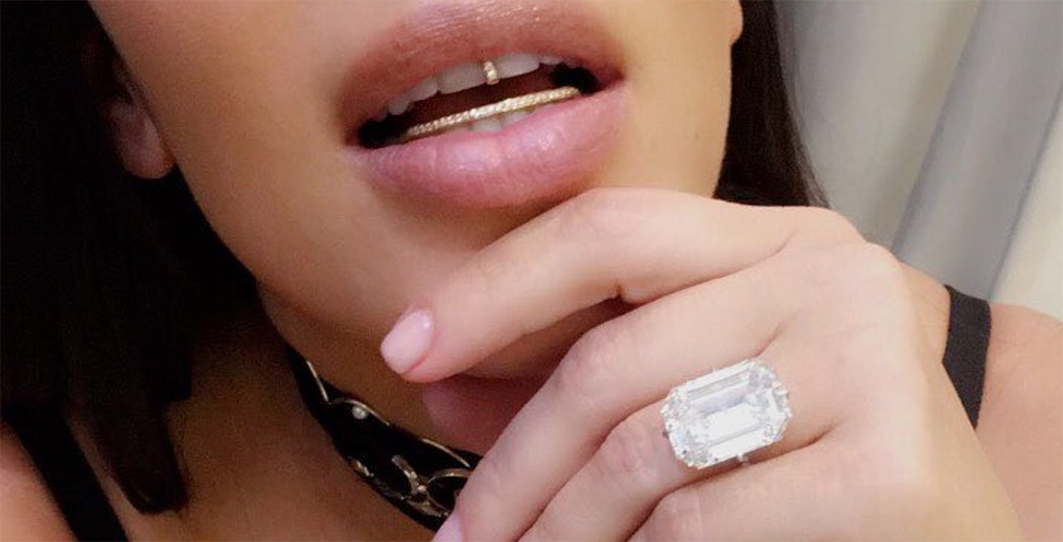 Who's The Designer Behind The Star's Grillz? Let's Break It To Ya:
Have you always wanted to know who's responsible for the illest grillz worn by M.I.A, Kim K and Rihanna - to name a few? Well, it's Dolly Cohen. The 29-year-old turned from dental technician to glam guru real quick and is now the baddest chick in the grill game. Based in Paris, it takes Cohen one day per gold tooth and refuses to recreate existing designs - every piece is unique.

Her break through happened in 2015 at Givenchy's Fall/Winter show where she collaborated with Tisci on mouthpieces with vertical metal bars reminiscent of the mask worn by Hannibal Lecter in Silence of the Lambs. Following, she created grills for Hood By Air for their Spring/ Summer 2016 collection.
So how much mulla do you have to spend to become the owner of this unique fashion accessory? Each grill is prized individually but they usually start around $225.00 USD - which is actually pretty affordable.