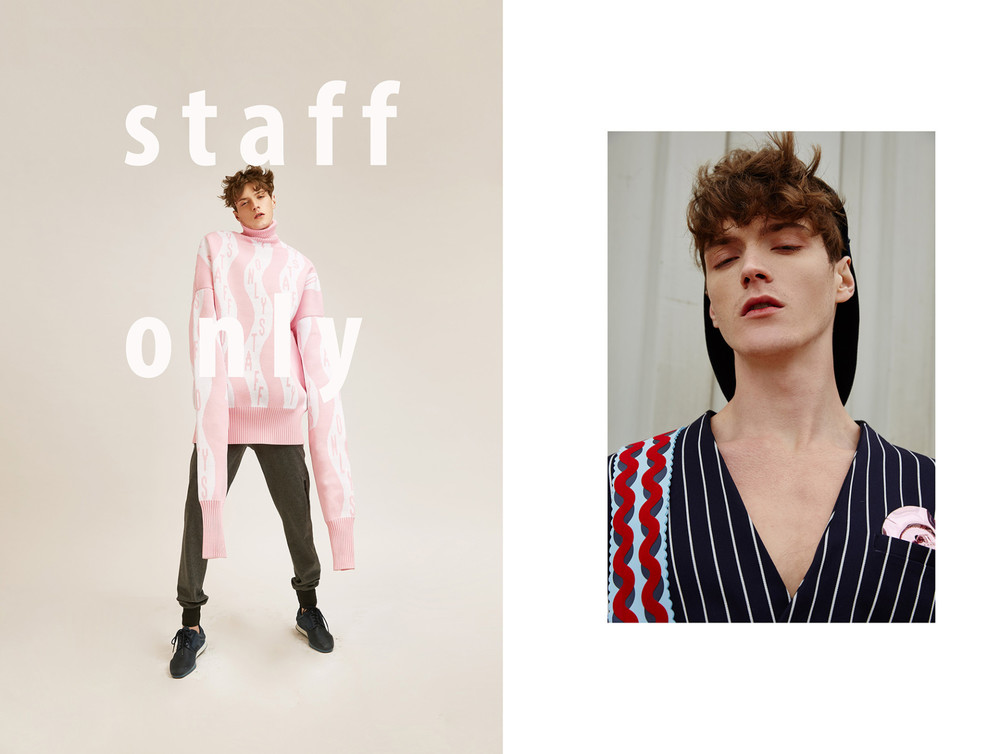 Staffonly Aw16 Lookbook: I Wish I Could Keep You Longer
Staffonly's current AW16 collections is called "I wish I could keep you longer" and we wish we could keep their fashion pieces in our wardrobe. No lies detected.
Shimo Zhou and Une Yea established the brand Staffonly after their graduation in 2015. A Staffonly man always has abundance of curiosity and a sense of humour, and he is willing to break the boundaries and to explore the unknown era of the world. The brand focuses on establishing collections based on sharp concept and innovational materials. A juxtapose with geeky and poetic atmosphere is what the designers are looking for: a new attitude and a revolution of traditional menswear.
FOLLOW @FIZZYMAG ON INSTAGRAM!