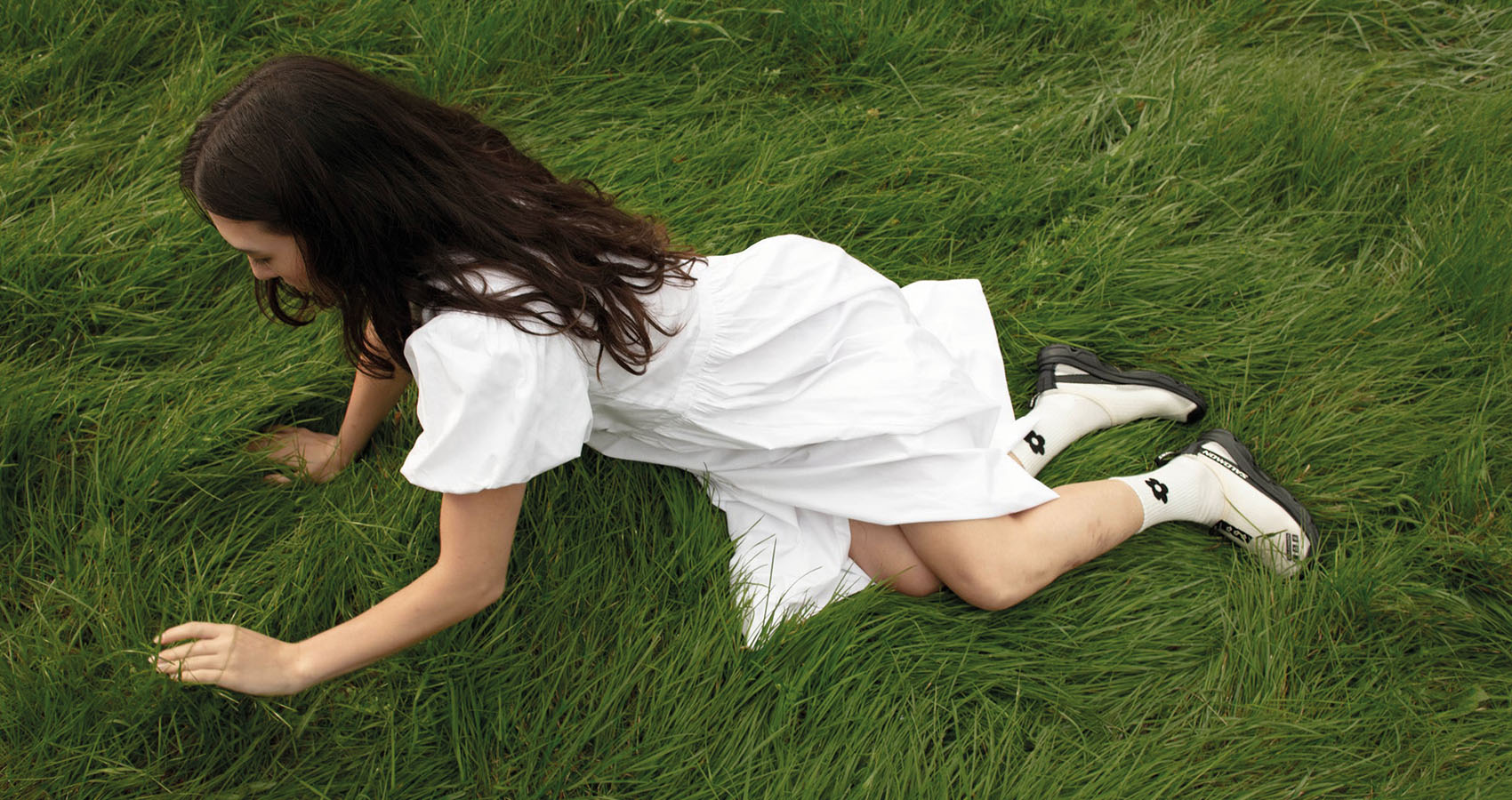 Spring Has Sprung: Salomon x Sandy Liang
Take a look at the upcoming collaboration, which brings us the cutest sneakers for Spring.
This spring, a very special collection is upon us: The well-known footwear brand Salomon teamed up with New York-based designer Sandy Liang. Sandy Liang is no stranger to collaborating with other brands, like "cutified" skater apparel with Vans and an anime-inspired phone case with Wildflower Cases. Now, with being the first woman to ever collaborate with Salomon, Liang channeled her sporty roots, inspired by so-called "Chinatown grandmas," for an exclusive collection featuring two re-imagined styles.
For the capsule, Liang combined her whimsical design with Salomon's cult classic XT-6 to bring us a sneaker fit for spring sporting a fresh coat of baby pink and grassy green details inspired by Sanrio and Pokemon characters. In addition, the RX Moc 3.0 comes with a sheer upper mesh for optimal breathability, and adorable flower motifs on top is supposed to imitate the look of a pointe shoe, another nod to the rising popularity of balletcore.
In 2019 Sandy Liang first gained traction through her leopard-print-and-neon fleece jacket, which The New York Times called "the hottest jacket at New York Fashion Week."
Furthermore, Liang's SS23 collection was not only a hit with her devoted New York following but inspired lots of girls to re-create her signatures on social media, consisting of pleated skirts, cheeky cutouts, lots of rosette and bows to accessorize braided updos and square-toed pointe flats, which sold out immediately and re-inforced the balletcore craze.
The Salomon x Sandy Liang unisex collection launches globally on May 5. It will be available at select Salomon retailers worldwide and their online store, with the price range being between $110 to $190.
Up Next, Axel Arigato Celebrates the '90s with New Astro Sneakers