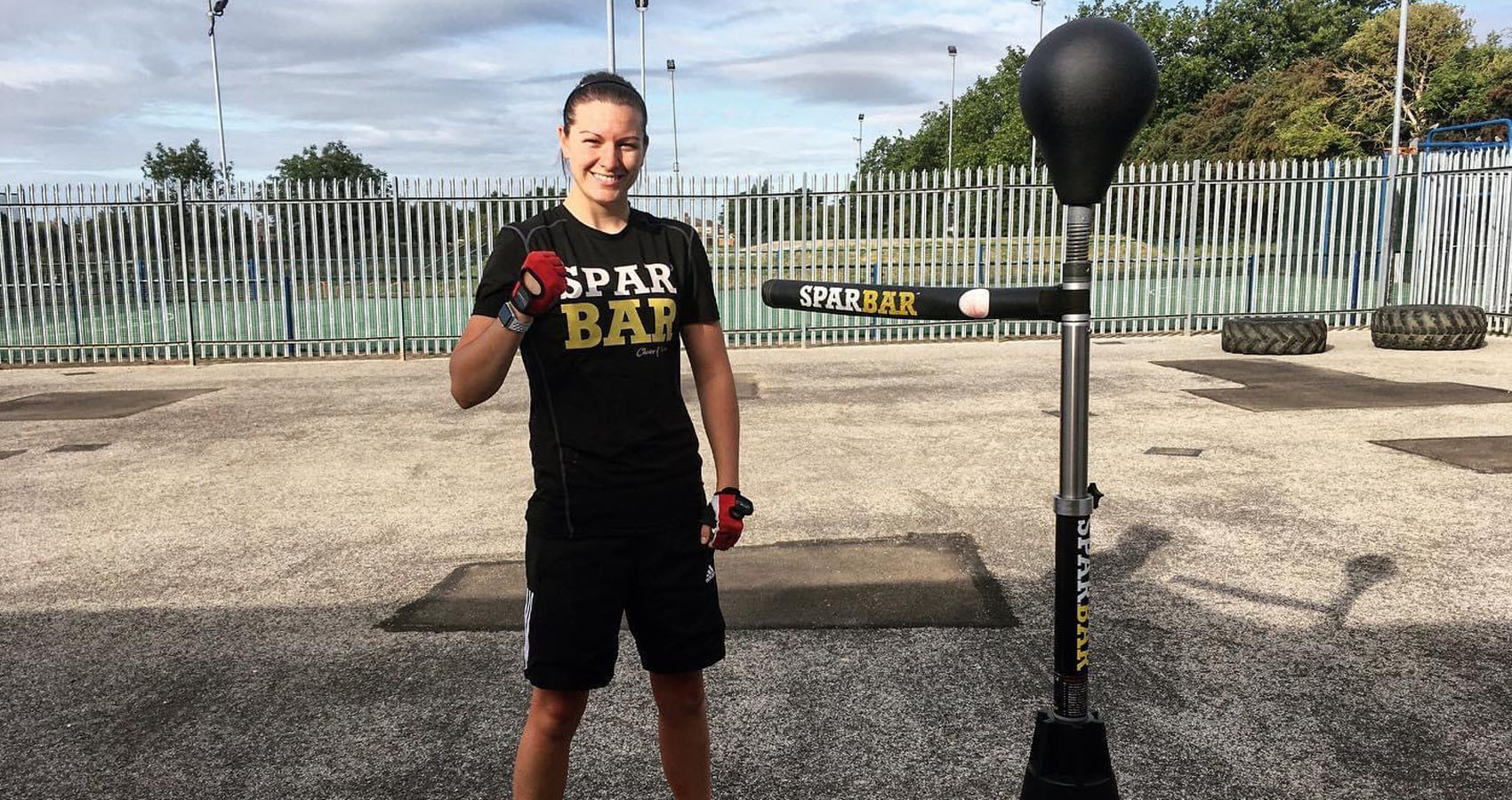 SPARBAR®: Women Raising The Bar
Find out why boxing is the best sports ever.
Fitness brand SPARBAR® is driving the global trend for boxing as a workout. The innovator of home boxing now introduces the new women's league of SPARBAR® ambassadors. Read the stories about these fit women with strong mindsets and let yourself get inspired, and find out why boxing is the best sports ever: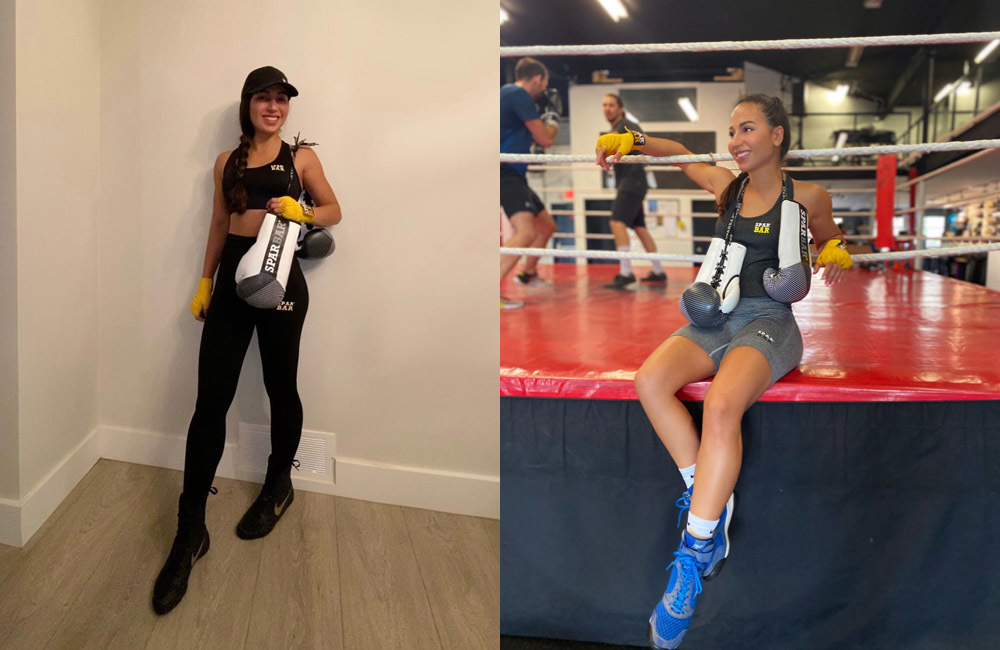 SPARBAR® ambassador Nyousha
Nyousha - Do What They Say You Can't
Iranian /Canadian Nyousha has always been a sports fan, practicing all kinds of team sports growing up. But it was only when she was 18, after deciding to change her life following a massive car accident, that she got into boxing, and fell in love with it, going from training a few times a week for fun, to training every day. Soon after, she started sparring and competing. Now 24 years old, Nyousha can already look back on winning championships, and is currently preparing for the Nationals with the goal of making it to Olympics 2024.
"When I started boxing it changed my entire life - it gave me purpose, confidence and discipline. That's one of the main reasons I love this sport so much. I feel empowered just knowing a skill like boxing. I feel much more capable now than I was before," Nyousha says. The fighter trained with the SPARBAR® PRO in a couple of boxing gyms before she joined team SPARBAR®. She loves the ability of training many different aspects such as offence, head and hand defence, and reaction all on one tool.
Nyousha's boxing fitness tip: "Boxing is different - it being stereotyped as a male-dominated sport. At first it can be a bit intimidating to get into it. But to me, what's great about it is that it's all on you - when you work hard, you get results, and it's so rewarding when you see all your hard work paying off and knowing YOU're the one who did that. As intimidating as I thought it was, starting boxing was the best decision I ever made and I hope to inspire other young girls to start boxing as well."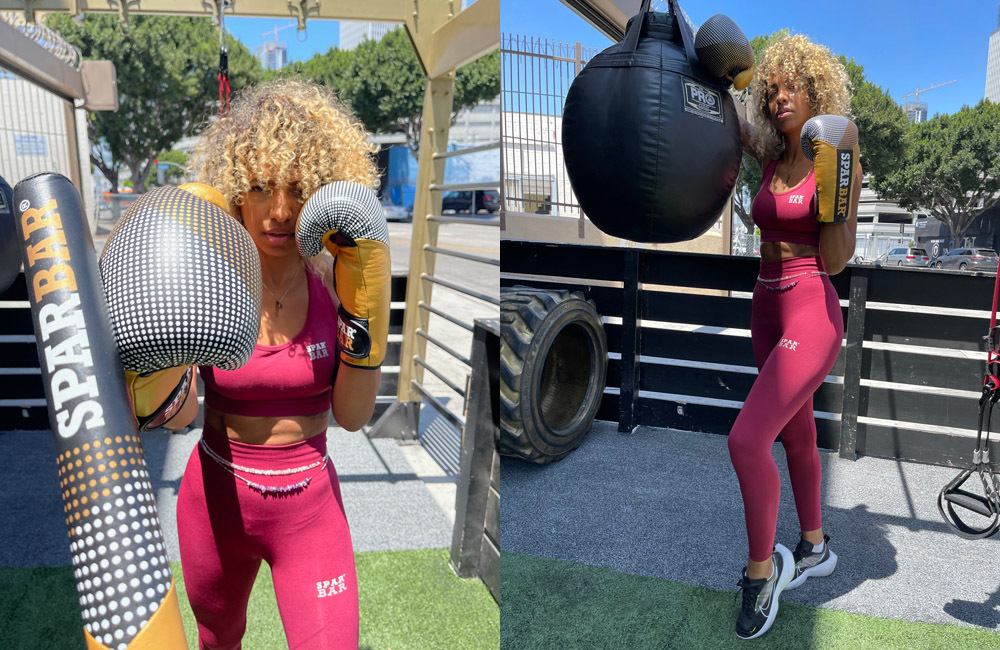 SPARBAR® ambassador Nadège Ndjebayi
Nadège - From Zero To Hero
French L.A. based celebrity trainer "She Beast" Nadège Ndjebayi started her fitness journey in 2012, after a tragic, abusive relationship that ended up with her being depressed, alcoholic, overweight, and unhappy with herself and her body. When Nadège hit rock bottom and had to find herself in an unsafe environment, she sought refuge and empowerment in fitness, martial arts, and MMA. "I was fighting for my life," Nadège says. Becoming "She Beast" was like a re-birth. "I started a fitness journey, and knew that this is what I want to be doing. Getting into MMA as a woman is an experience of its own, but everyone made me feel welcome, and encouraged me to fight - in the ring, and to get control of my life," she adds. Today, she trains women who are looking for the same abs and empowerment. Her passion is in educating her clients on not just their lifting technique, but also on how to find their self-worth.
Nadège's boxing fitness tip: "I really want to show everybody that if I did it, then you can do it for yourself. I joined the SPARBAR® family because the team and boxing and MMA equipment is designed to empower everyone to fight - for their fitness and for their mental health."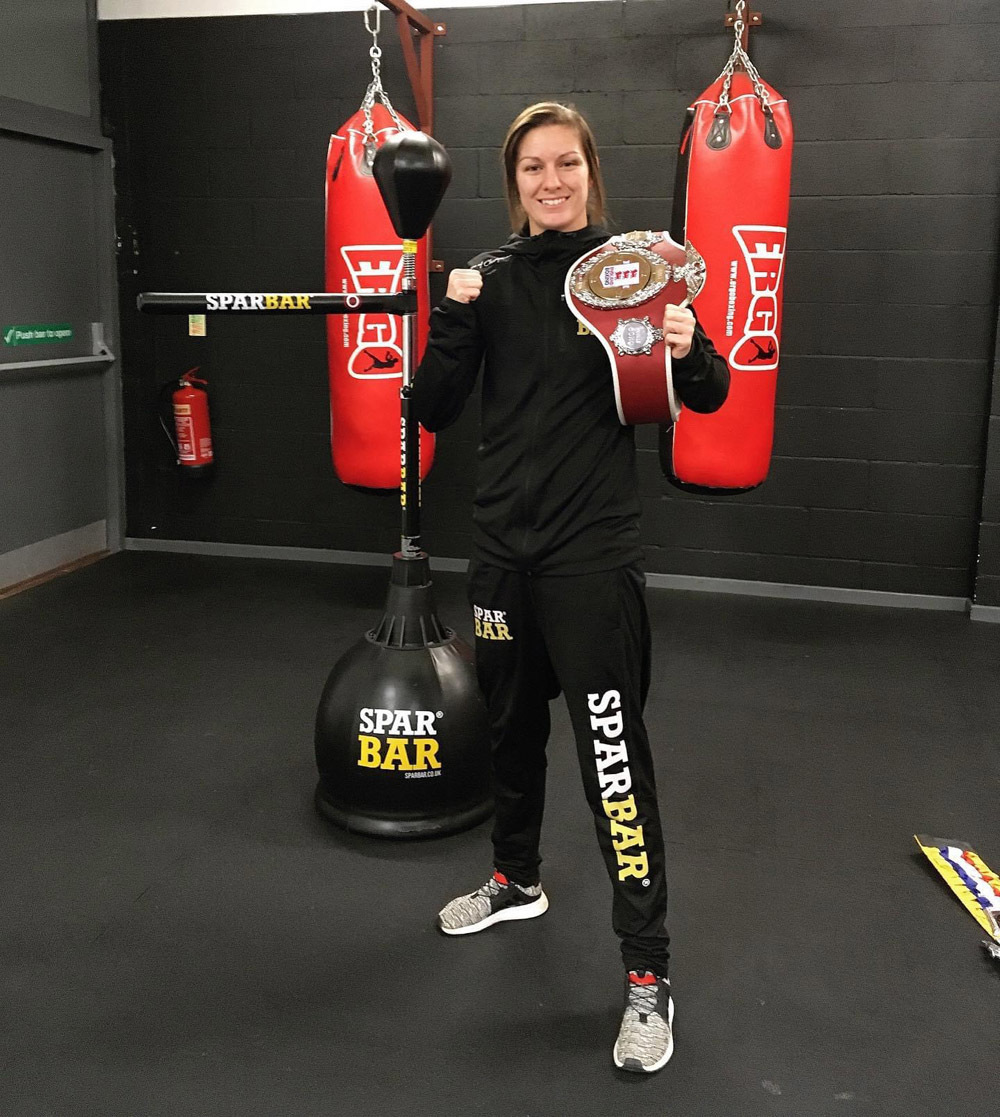 SPARBAR® ambassador Kirsty Hill
Kirsty – Dedication Goes A Long Way
British Kirsty Hill is working a full-time job as a Fire Protection Officer, and is raising 2 kids whilst being committed to the boxing sports. She had her first boxing class when she was about 20 years old, and was hooked right away. She gave up football to start competing in boxing very soon after.
The now 29-old-amateur lightweight turns pro this year. "I just love boxing, and want to take it as far as I can possibly go. I hope to inspire others along my journey, by showing them that if you love doing something and stay dedicated you can succeed," says Hill and adds: "The SPARBAR® team has been cheering for me since day one."
Kirsty's boxing fitness tip: "Boxing is for EVERYONE, if you have ever thought about giving it a go, whether it's to compete or for fitness my advice would be to just go for it. You 100% won't look back. Boxing changed my life
and the main advice I can give anyone is to be consistent. That's the key to make it worthwhile - just keep at it! Every small and consistent habit you develop leads to results that were unimaginable when you first start. I'm not just talking about the boxing skills and the fitness, I'm talking confidence, courage and an inner strength you never knew you had."
WATCH OUT: Coming up we will see SPARBAR® boxing fitness routines taught by these women for everyone to do at home 🌟🥊