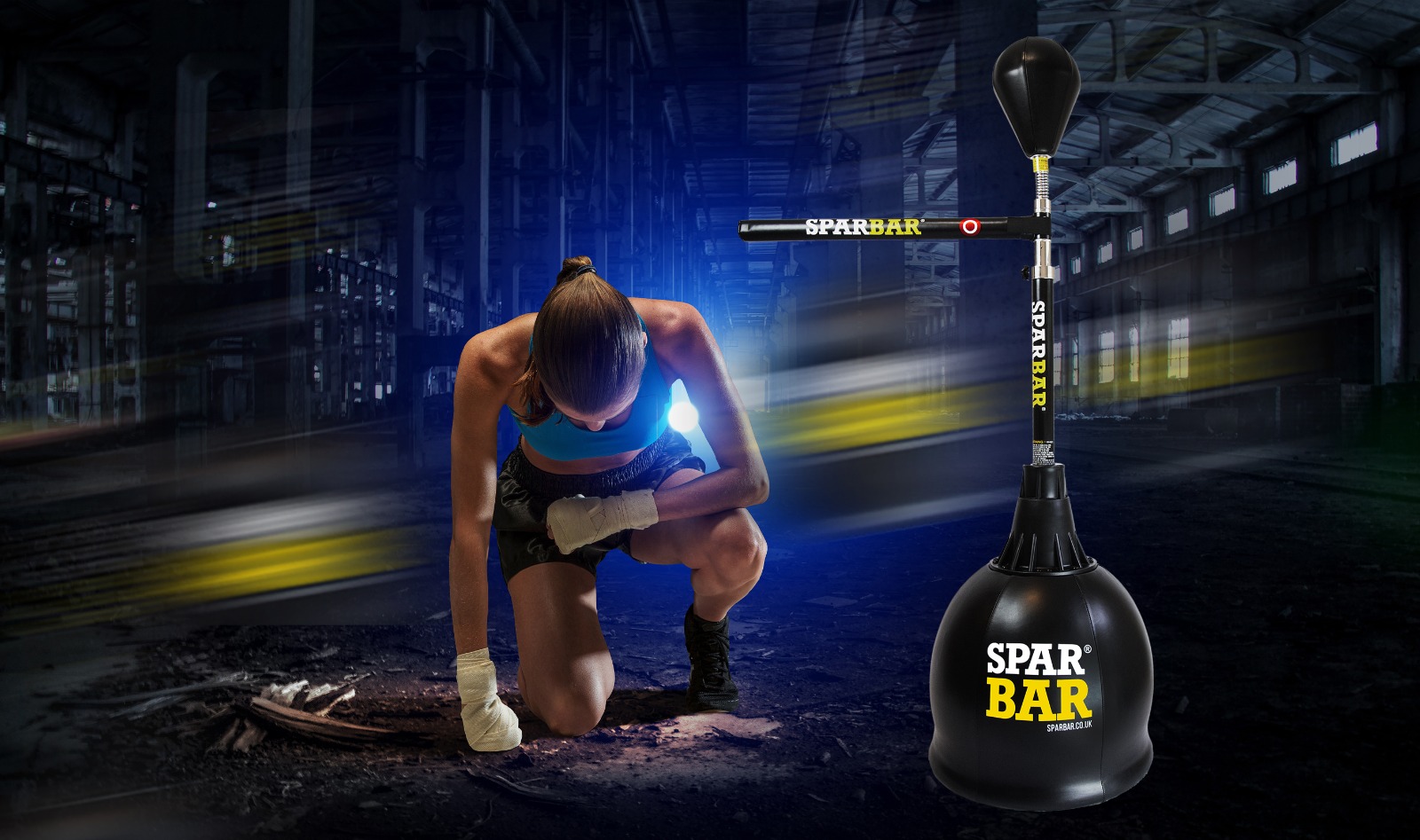 3 SPARBAR® Ambassadors Share How They Stay Active During Lockdown
Incorporate fun into workouts and avoid easy temptations.
COVID-19 isn't just a public health crisis, it is taking a toll on the physical and mental health of millions around the world. Uncertainty about every aspect of life can be stressful and we all need to find a way to stay positive. To provide inspiration and advice, three SPARBAR® ambassadors and advisers - Karol Itauma (Youth Olympics Gold medalist for boxing), John Street (world-renowned stunt coordinator) and Jackie Atkins (Give a Kid a Dream Program Founder) - share how they got started on their fitness journey and how they are staying active during this period.

Coach Jackie" of the SPARBAR® team
Humble Beginnings
A journey of a thousand miles begins with a single step. For Itauma, fitness started as just a hobby, from a young age. But as he got older it became a bigger part of his life. Looking back now, the starting point of his fitness journey was the competitive nature he possessed even as a young boy.
For Street, his fitness journey started with perseverance. When he was 9 years old, some friends at school were talking about going to the boxing club. They all went and most of the others dropped out after a couple of weeks. He stuck with it, going three times weekly for many years.
Atkins started with a gentle push from her parents - she started with gymnastics and karate at the age of 8. Her parents encouraged physical activity which helps youth in all aspects of development, especially mental development.
Staying active during "stay-at-home"
Street feels that in today's current climate, it is all too easy just to sit and watch the TV but exercise changes your mental state. Using SPARBAR® takes concentration, removes any other clouds that you may have collected through your day. He combines SPARBAR® with the speedball whilst training with his daughter. The rhythm of SPARBAR® and the speedball take his mind to a different place and melts away his inner anxieties.
For Atkins, she continues to produce online classes from home. She notes that, "SPARBAR® can be used in many ways for conditioning and strength including your arms. Our online classes include high-intensity interval training (HIIT) workouts which are highly effective in toning arms with options such as chest press, crunches and over-the-shoulder chops while burning calories."
Weight loss workouts
Itauma notes that a gradual decrease in weight is much better in the long term than a fast drop. SPARBAR® is a great tool that not only contributes to improving reaction; accuracy as well as defense, but can aid weight loss. He feels that, "For a boxer, it should ideally be more specific, such as high intensity interval rounds with 1-minute breaks in between. However, for someone that is not competing, they can try constant use over a longer duration. Both are great methods to help with weight loss."
Street notes that the key is making your routine hard enough to elevate your heart rate but while making it fun and enjoyable. He feels that SPARBAR® is the perfect tool to incorporate into your training, mentioning that, "It makes you stay mentally sharp, it helps with your reaction, speed, hand-eye coordination and elevates your heart rate also whilst being fun to use. As you get sharper and faster and more skilful, you will start to push yourself."
Eating before and after working out
Itauma notes that what you eat before and after you exercise makes an enormous difference in your performance and recovery. However, this is often overlooked. As an athlete, his preference is to eat a solid meal four hours before exercising to fuel jos energy needs. After an intense workout, I seek to restore carbohydrates quickly within 15 minutes from juice, fruits or smoothies. He shares that, "Within two hours of exercise, I go for a carbohydrate-rich meal combined with lean protein such as chicken or fish."
Street is keen to share how he is training as a middle-aged man, while highlighting that we are all different and you must find out what works for you. He gets up and drinks a glass of water followed by a cup of black coffee. Subsequently he don't usually eat until maybe midday onwards so you could call it a form of intermittent fasting. He mentions that, "I don't tend to feel hungry because of the training I do in the morning. My first meal is normally a large omelette with chard or spinach mixed in."
The original SPARBAR® products are available both online and in retail stores worldwide. Head over to sparbar.com to cop your new SPARBAR® equipment or to find a retailer near you.