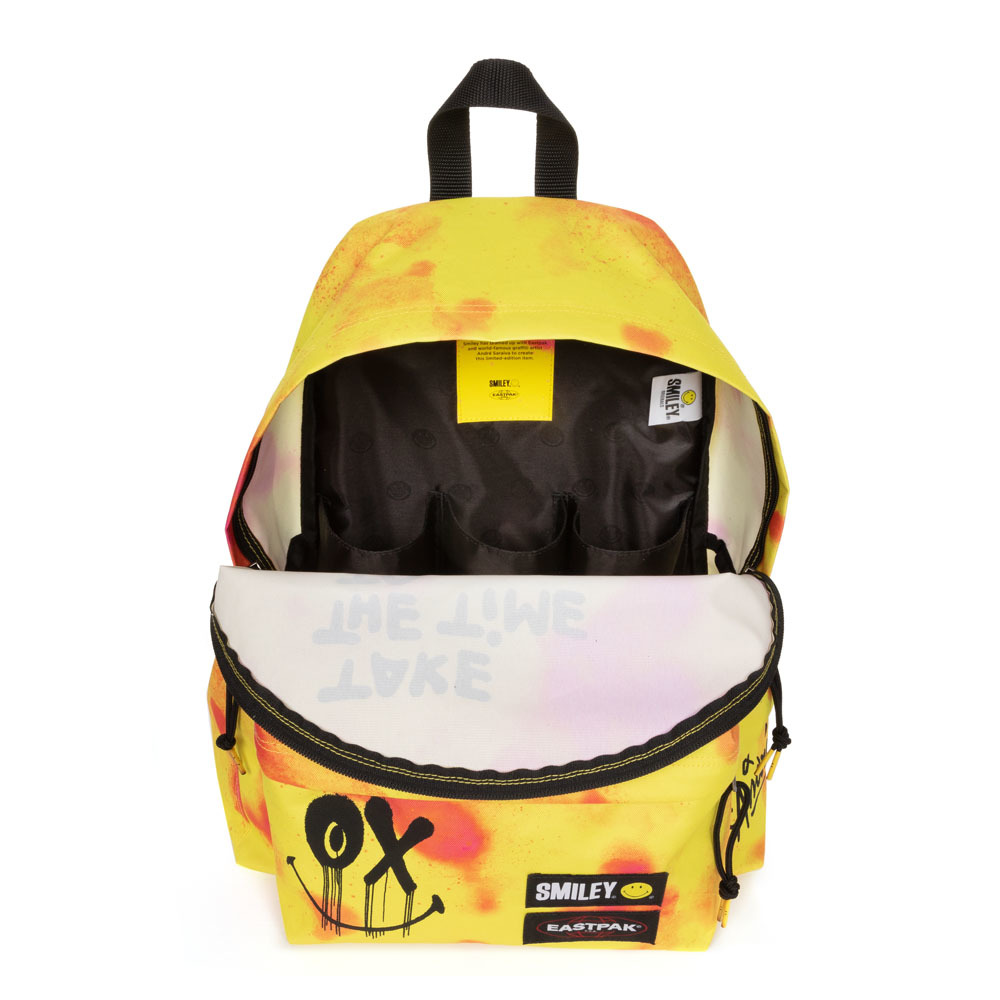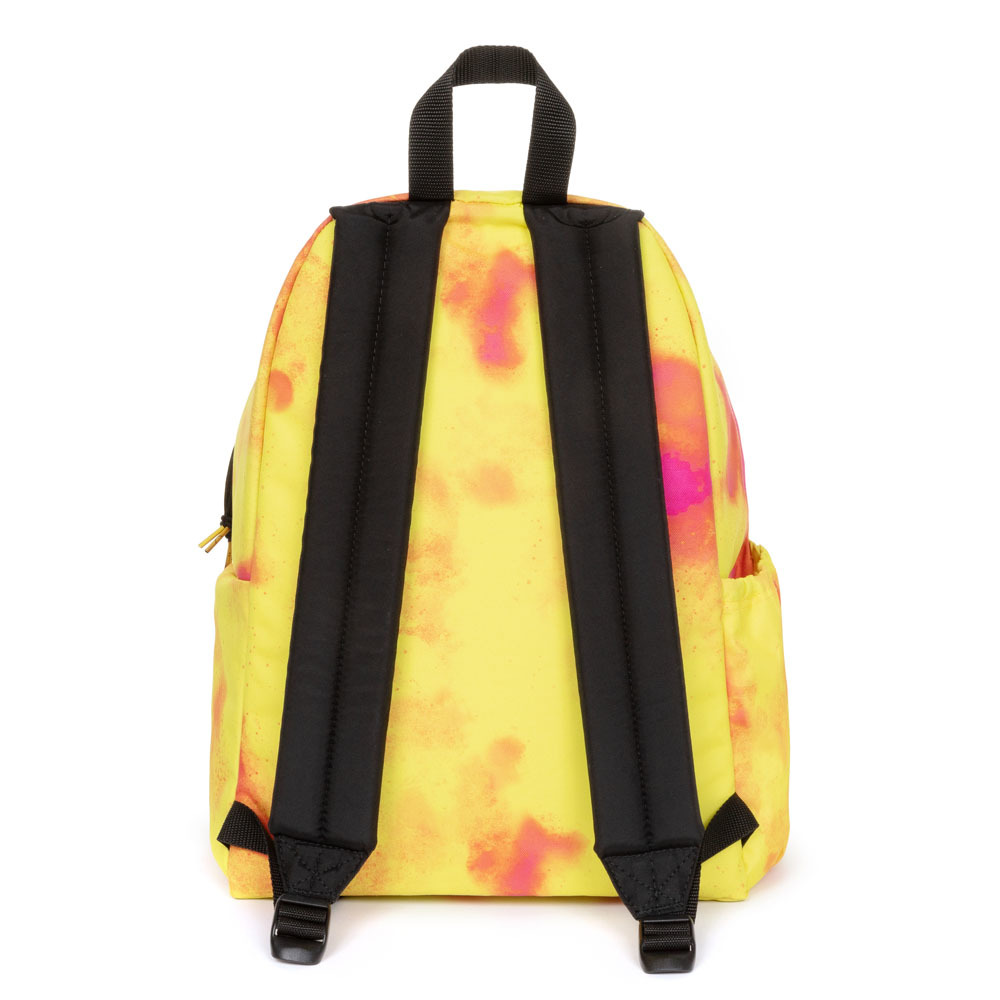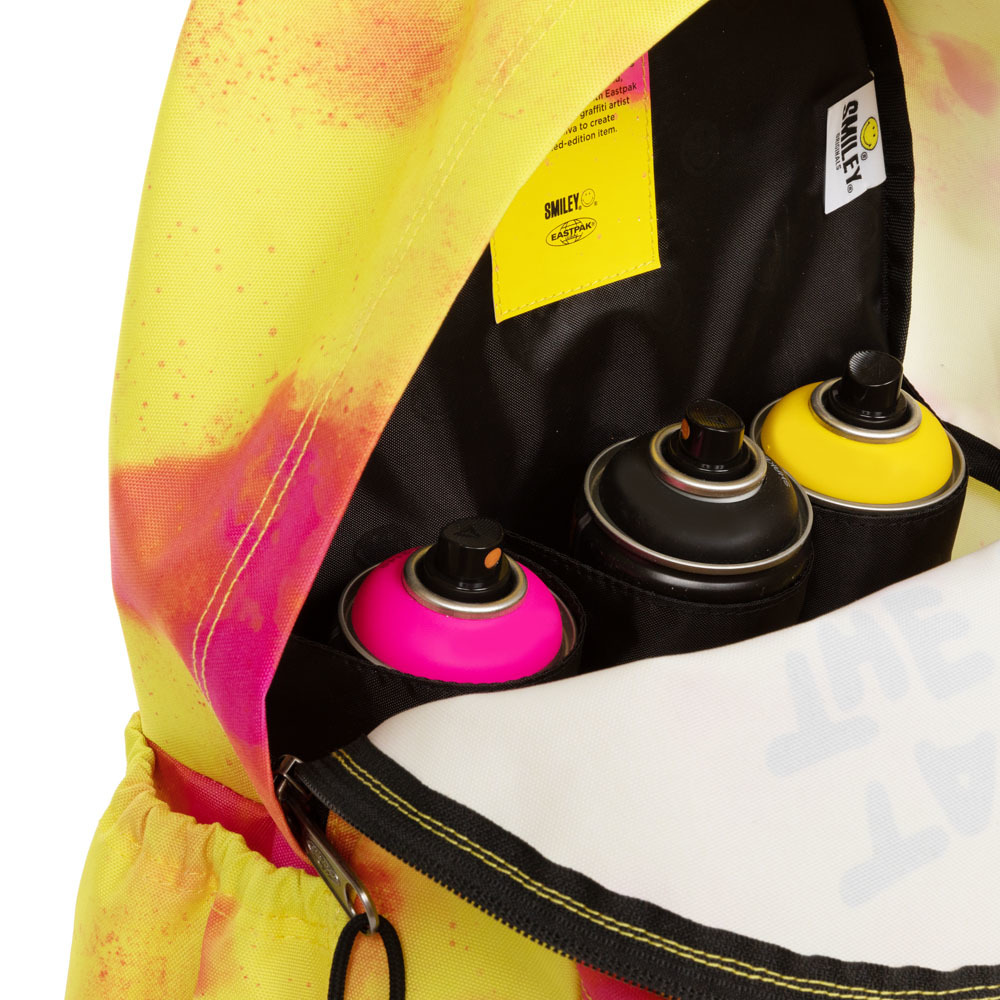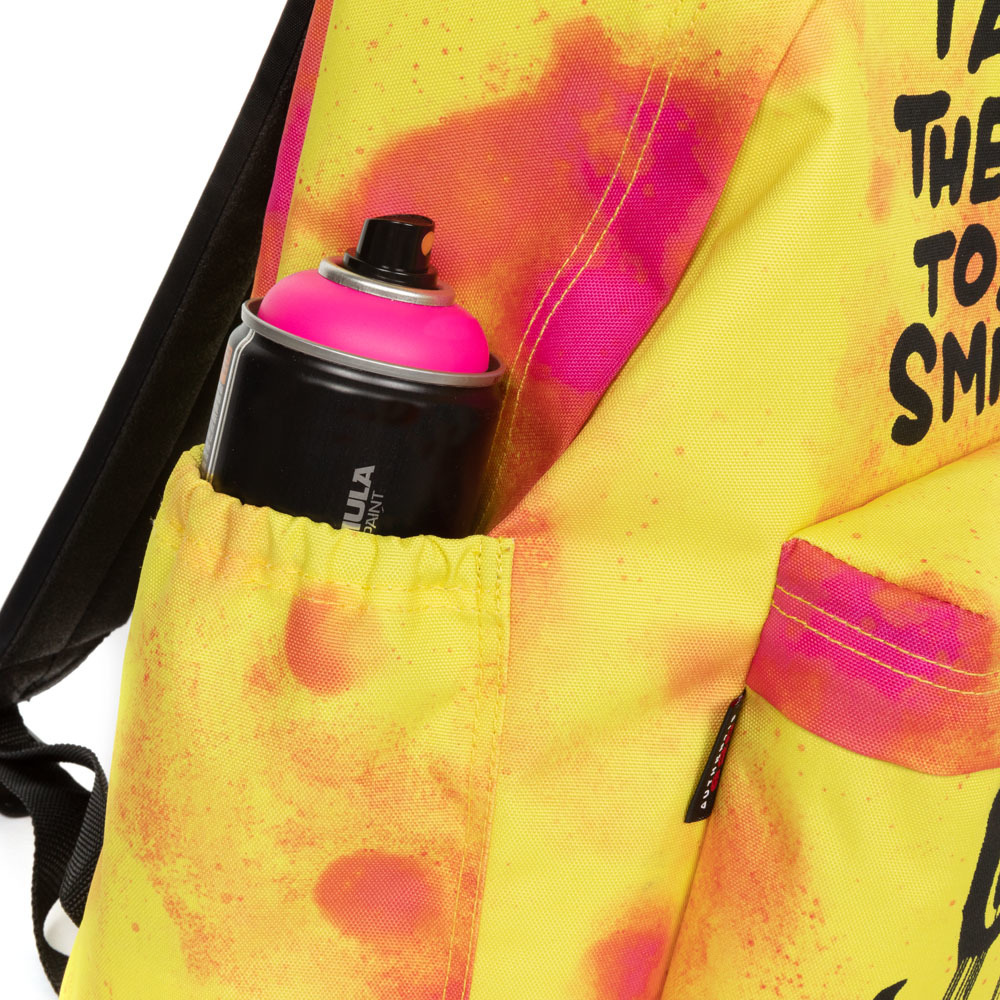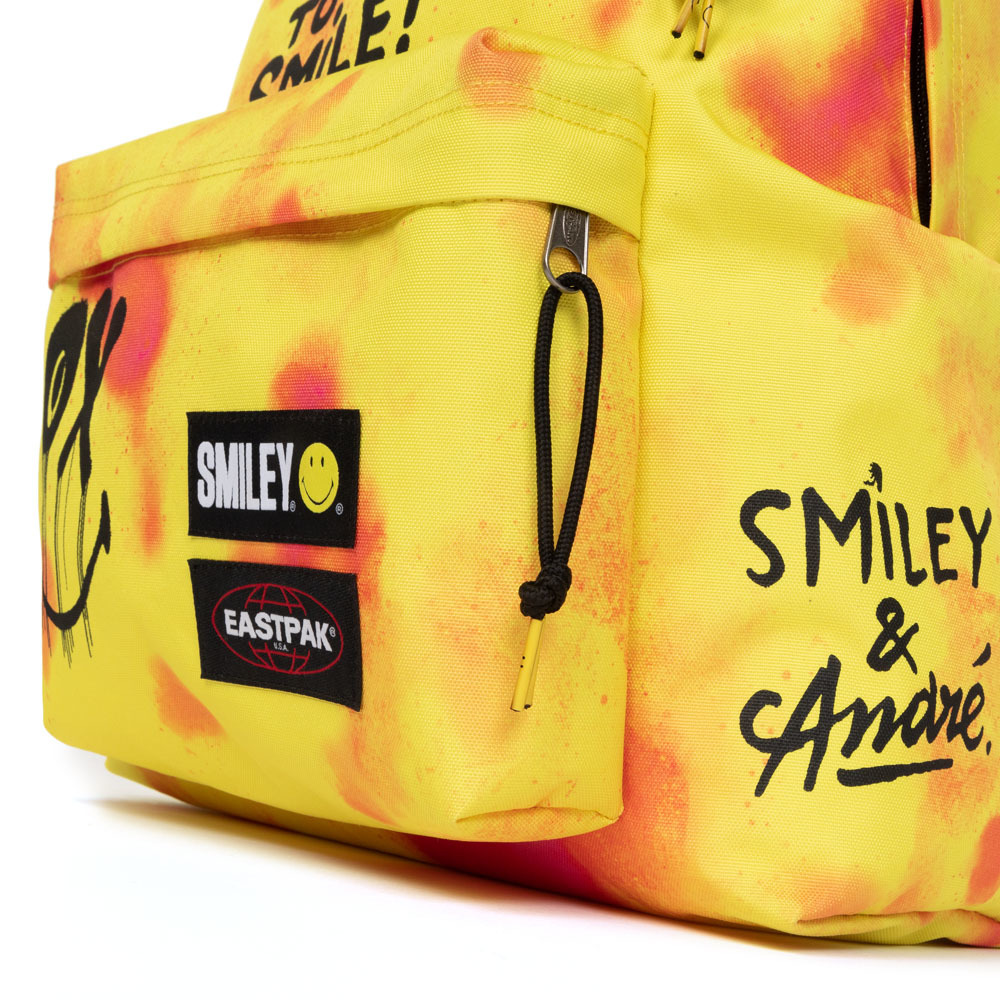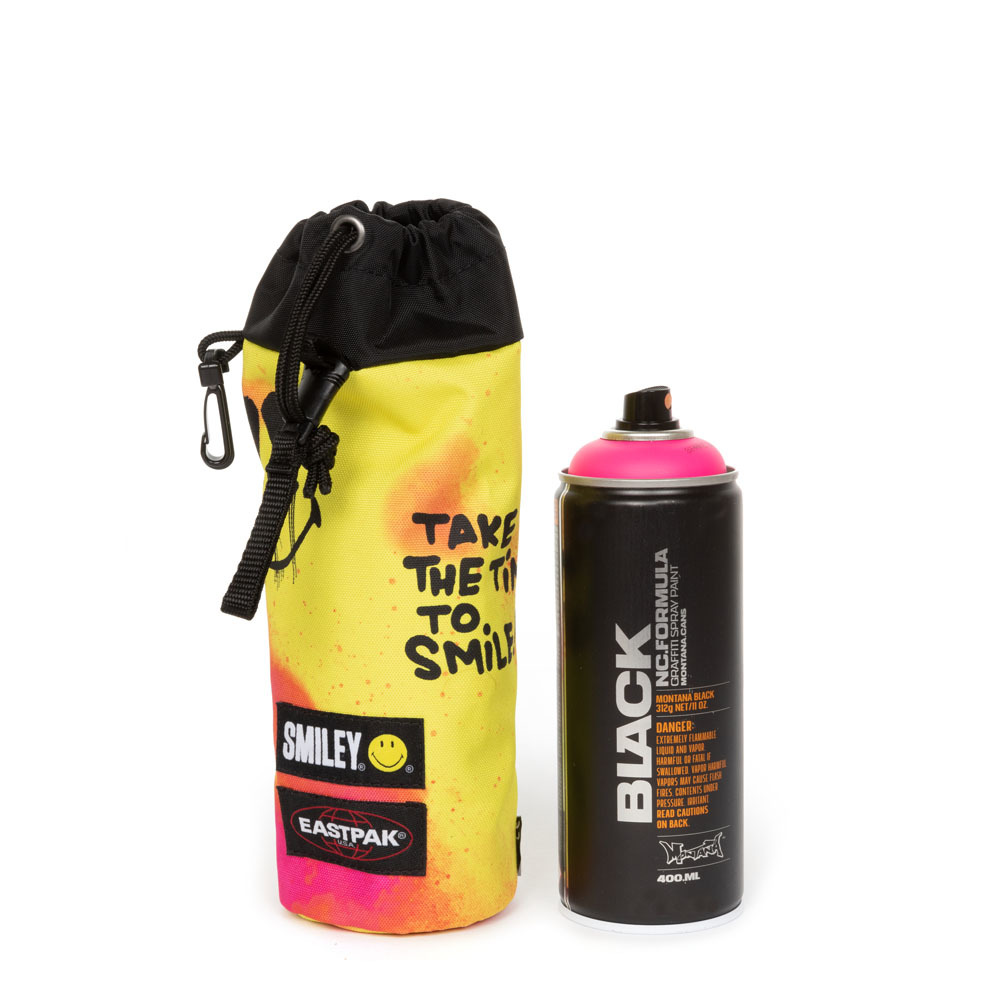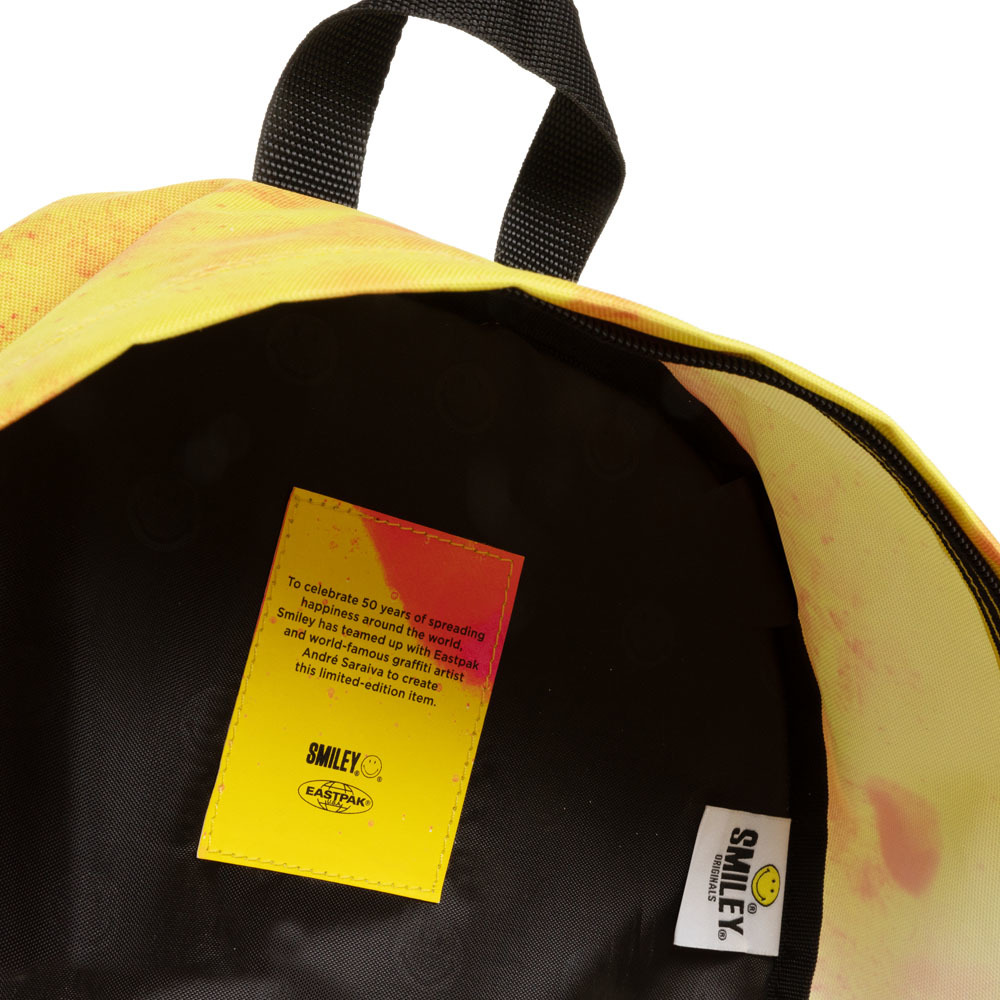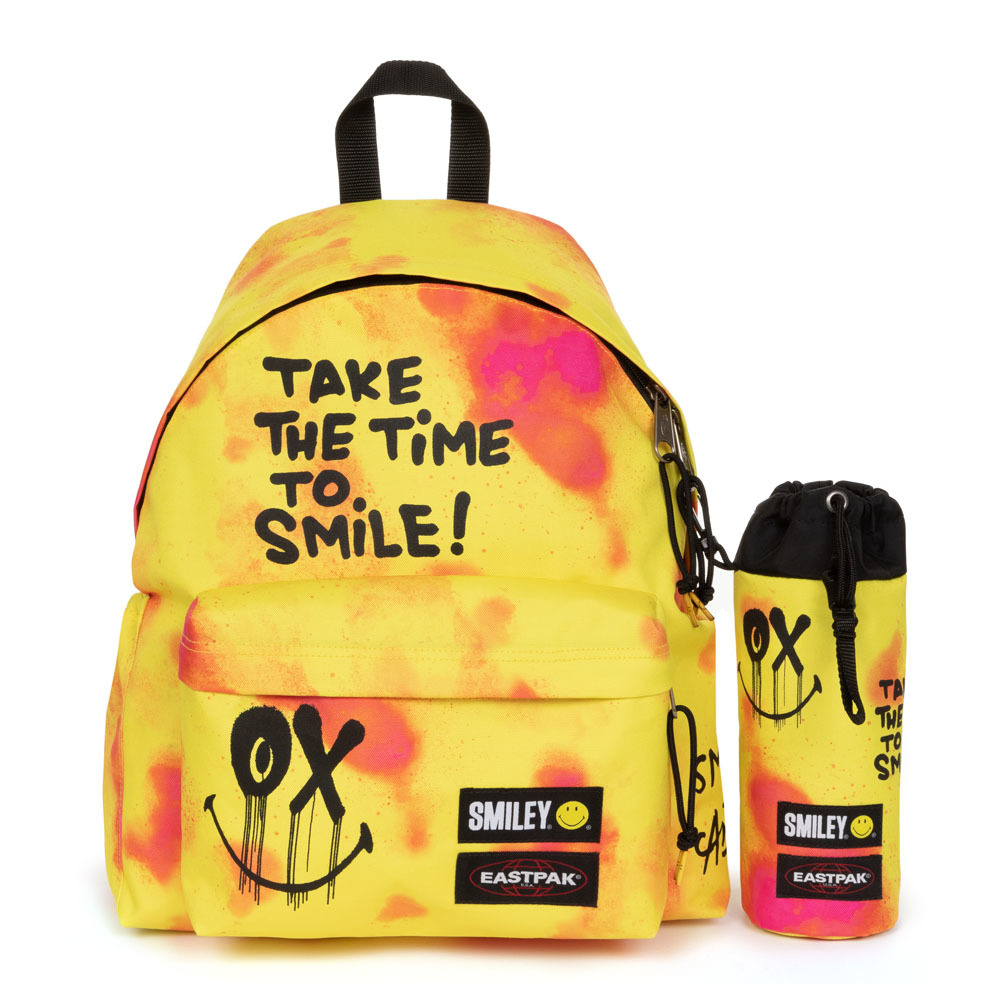 SMILEY x EASTPAK 50th Anniversary Collection
Take the time to smile.
It has been 50 years since the now iconic smiley first appeared in print. Reminding us of the power of a simple smile to break down barriers, bring people closer together, and spread happiness.
To celebrate this landmark occasion Smiley have embarked on a global journey of celebration and collaboration with the world's leading global brands, all curated by renowned graphic and graffiti artist, André Saraiva.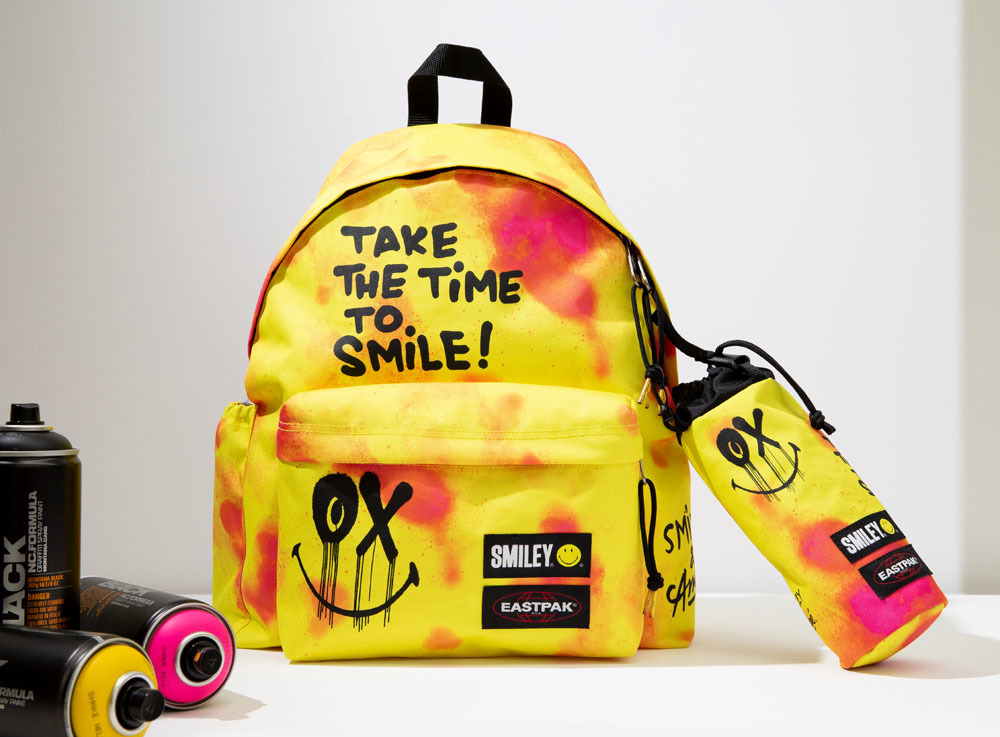 Iconic Creations
For this celebration Eastpak and Smiley combine to present a striking remake of the classic Padded Pak'r® backpack. This limited edition creation fuses Eastpak's most iconic shape with references to both the historic smiley and the artist's own world-famous "Mr. A" character. Adding a contemporary edge to the universal symbol for positivity and optimism.
Smiley's founding mantra of "Take the time to smile" is more relevant today than it ever was and Eastpak helps you wear it with pride while spreading it wide. Available exclusively from selected department stores and eastpak.com.