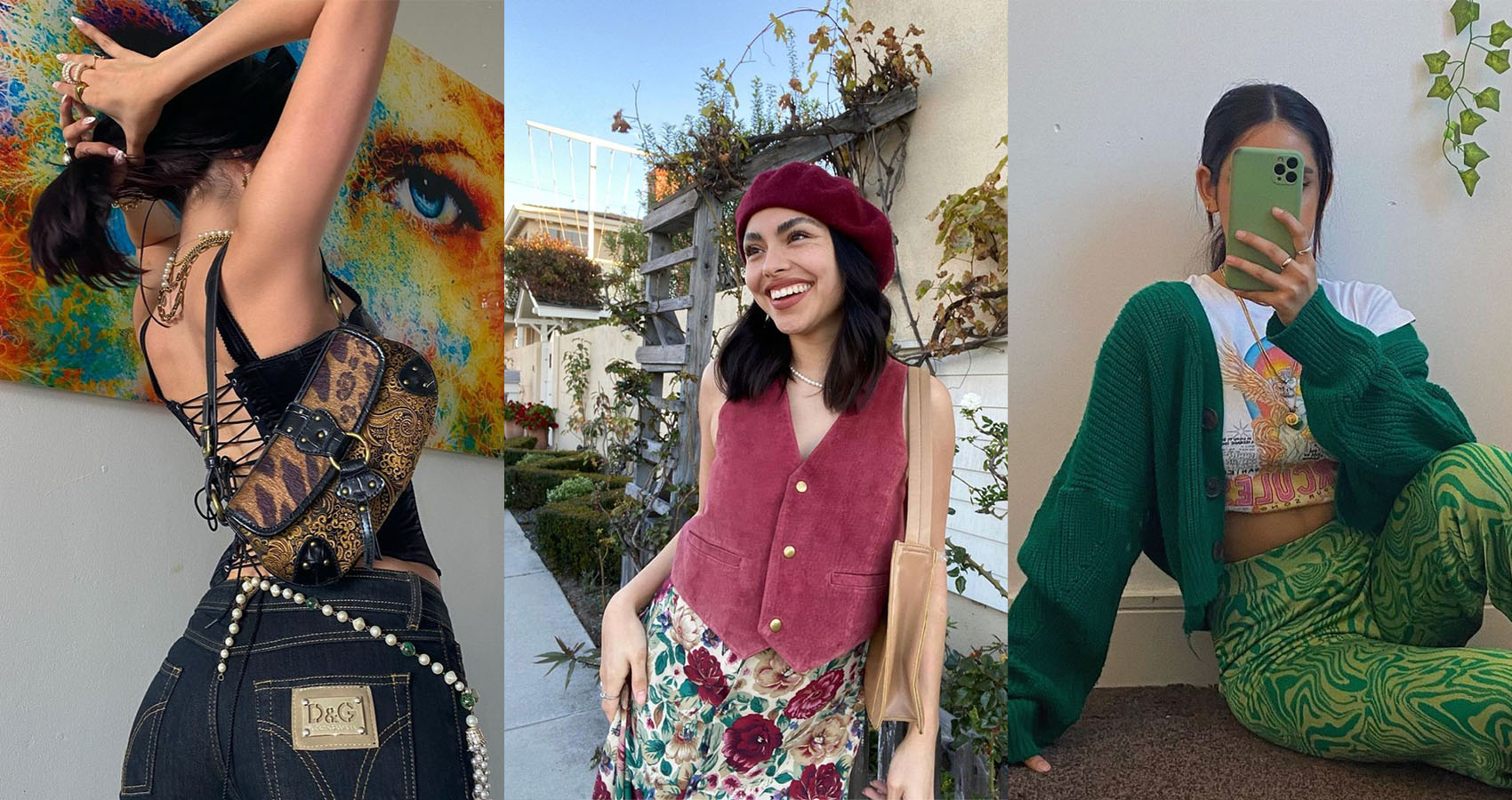 6 TikTok Stylists To Follow For Inspiration And Twists On The Latest Trends
Liven up your feed with the coolest outfit inspo.
Seasons come and go, and so do trends. Especially in the TikTok era. The creatives of TikTok are constantly making up new trends or reviving old ones, only to jump to the next as quickly as the last came about. One pops into existence, the other poofs right out. The good thing is that many stylists on TikTok are dedicated to giving the world inspiration as to how to wear clothes in fresh new ways, how to use what you already have to do it, how to conscientiously pick new pieces to add to your wardrobe, and how to make the latest trends your own.
These are some of the coolest, most unique TikTok stylists we could find for you.
Ash — @xashleysarahx
Ashley is an up-and-coming fashion stylist whose work has been published in Flanelle Magazine. Her style is reflective of her love of vintage, and often takes on a chic, grandma-esque aesthetic. She shows a lot of her best work on herself through her TikTok videos, where she shares her OOTDs, styling tips, and cutest thrift finds. Be sure to check her videos out if you're looking for fresh ways in which to style your vintage pieces.
Dendzi — @decadendz
Dendzi is another eco-conscious, thrift-loving TikTok stylist. His heavy use of thrifted pieces and inventive looks reminiscent of trends from decades past will for sure make you want to bring out the best in your own style. If you're looking for styling inspiration with cool concepts and fun statement pieces, his videos are for you.
Mia Marquez — @miammarquez
Stylist, personal shopper, and sustainable brand owner, Mia Marquez is your all-in-one go-to person for all things fashion. She owns upcycling clothing brand Recovered (@recovered.by.m on Instagram), where she sells some of the ingenious matching outfits she creates from second-hand clothing. Her style videos on TikTok are that pump of inspiration you need in the mornings before browsing your closet for an outfit.
Blake — @highfashionhottie
Blake usually goes viral for his out-of-the-box, eccentric, and admirably singular fits. Though people don't always agree with the way he puts together his daily ensemble, we can't help but adore his sense of style and unequivocal love of fashion and self-expression. Statement piece? We raise you statement outfit. Check his videos out for a rush of individuality and truly unique style.
Saira — @duringjuly
Saira, self-described "colorful mess," is exactly what you would expect, and so are her TikToks Lover of statement pants and midi skirts, she never fails at pulling together a stunning outfit from her closet. Never boring, this online stylist will bring you daily inspiration to liven up your fits with pops of color and true statement pieces to step out and stand out.
Wisdom Kaye — @wisdm8
Lastly, we cannot recommend Wisdom Kaye's account enough. TikTok style icon first and IMG model second, Wisdom will forever be the stylish boy always popping up in our feeds, at least in our hearts. His themed outfit videos, which he creates based on requests from his TikTok comments, can simply never let us down.
So, on your marks, get set, and go dig into your closet. These stylish people are here to guide your way. May the best look win!