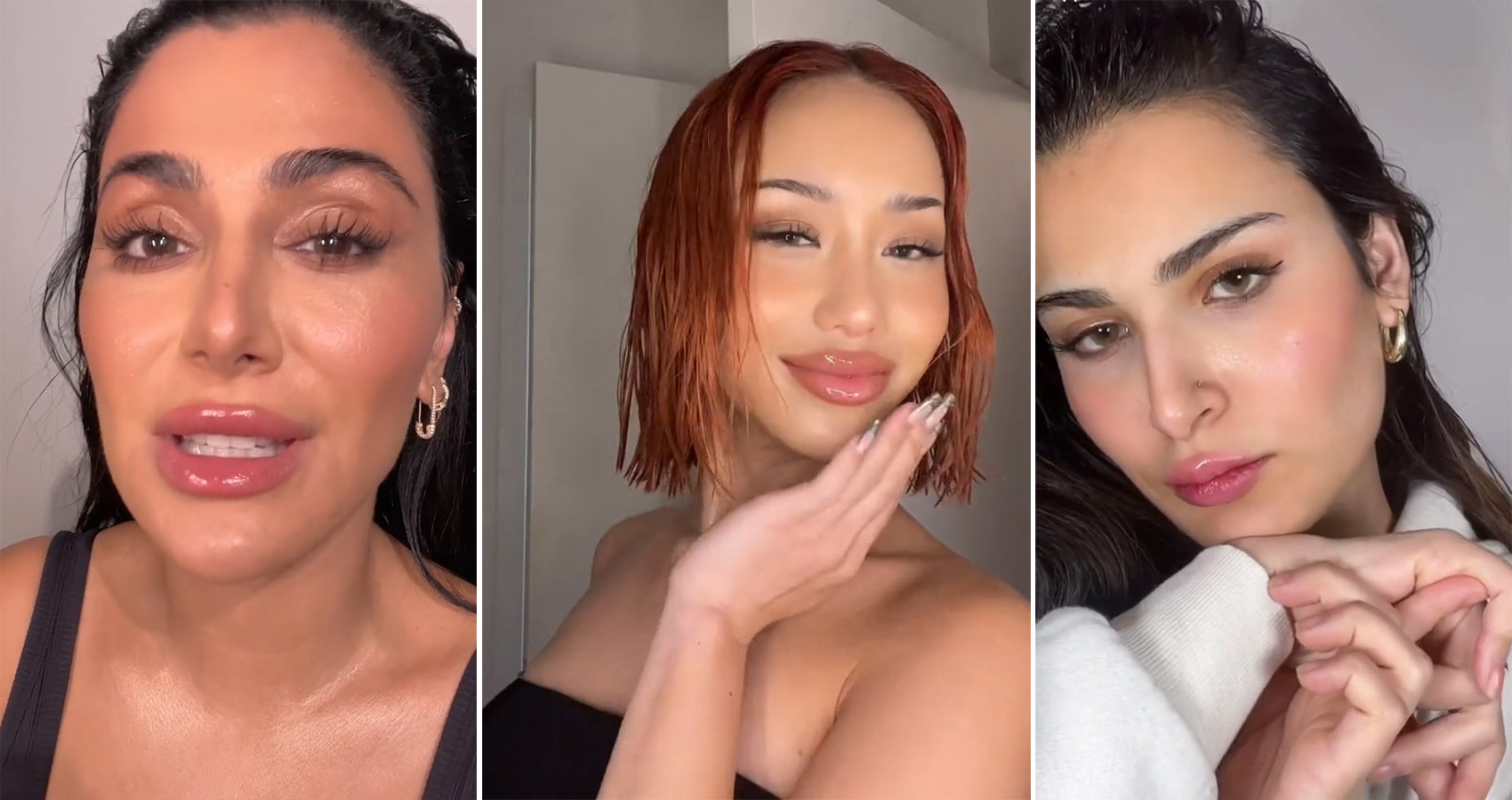 'Shower Makeup' Is TikTok's Latest Beauty Trend
The shower makeup trend is exactly what it sounds like.
TikTok users are noticing that a shower enhances the appearance of their skin and hair. Trends like glass skin and crying makeup have embraced wet-looking skin lately, but the app's viral 'shower makeup' takes it even further.
Shower makeup manages to look just like its name, but in the most flattering way possible. The trend makes one appear as though they're in a shower. TikTokers are swapping out their matte complexions for a glossy glow on their skin, lids, lips, and hair.
Huda Beauty's founder, Huda Kattan, created this trend, and she credits the lighting in the shower, which is typically an overhead bulb, effectively highlighting the higher points of the face for a sculpted appearance. She also calls out the heat, which gives cheeks a flush, and lips a bit of swelling.
The shower makeup trend, however, is not entirely new. A glance at any celebrity's social media page will prove that a drenched look is on the rise. Plus, a wet-hair look has been a red carpet and runway staple for years, so it was only a matter of time before wet skin and wet hair came together for one trend.
To achieve the look, mix your foundation with your moisturizer as per Huda's recommendation on TikTok. After that, use a concealer in a shade slightly lighter than your skin tone. Huda explains in her TikTok video, "I think that's really important because you want the cheekbones to be lifted" to replicate the shower lighting. Follow that by applying a second layer of concealer on the forehead and chin to enhance the look. Don't forget to add a high-shine lip gloss to top off the wet vibes of your makeup.