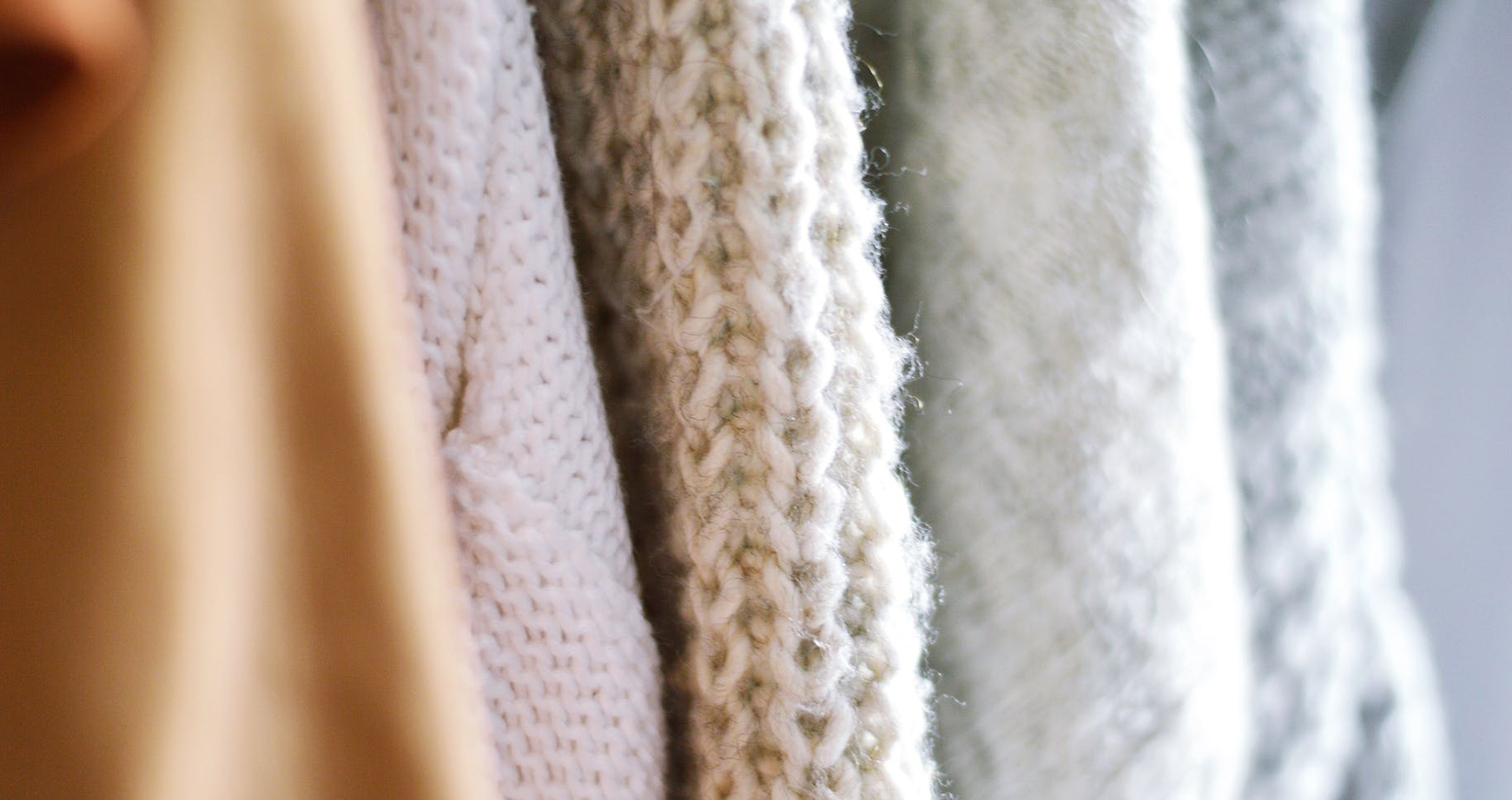 A New Era For Fashion: Sexy Knitwear
Knitwear has been reborn.
With knitwear at the forefront of 2020, a new fashion era has begun. The fad that has been long-associated with the classic-cosy and reliable winter days has completely transformed into a whole new category of sexy knits, obtaining a sultry, and alluring gaze. Bringing us a daring assemblage of woven triangle bralettes, hotpants, scoop neck dresses, ultra cropped cardigans and bodysuits - knitwear has been reborn.
Dating back to Summer 19', Katie Holmes stirred up a knitwear phenomenon upon being photographed in a cashmere Khaite 'Eda' Bradigan two-piece. After Holme's outfit was captured, in all of its glory, the Khaite received a positive response leaving many wanting more.
Both the bra and cardigan are available on Khaite's website with a variety of prints and colours to choose from. Comparably, high-street brands such as Zara have similar takes on the Khaite Bradigan here.
Today, many pave the way for this shift of striking knitwear including a sustainable avant-garde brand: House Of Sunny. London-based womenswear inspired by the seventies with a mood-boosting colour palette of burnt orange, blonde, pistachio green, amber and oat milk. House of sunny has a classic take on modernity and retro nostalgia. The brand has successfully gained a 'cult-like' following on social media with feeds flooded by the likes of Bella Hadid, Emma Chamberlain, Kendall-Jenner who flaunt their sartorial pieces to impressionable fans.
As pictured on Louis Vuitton ambassador and Youtuber Emma Chamberlain, the lime green "Peggy" cardigan 'inspired by poodles in suburban landscapes' is straight out of the set of an 80's film. With its detachable faux fur collar and cuffs, perfect for switching up your style for a minimalist or maximalist look, and a butter-soft feel it's truly deserving of its admiration.
Coming in clutch with more venturesome attire is Jaquemus' delicate ribbed knit 'Valensole bralette.' Worn by Hailey Bieber it became an instant sellout. Opting for a neutral colour palette of camel, white, and grey - the bra is versatile for a variety of looks. Throw on an oversized blazer jacket, jeans or joggers - this bralette can be modified from completely casual to a sexy statement piece.
Newly entering the scene of knitwear is "clothes for cool-girls" Yan Yan Knits. Founded in 2019 and knitted in China, Yan Yan knits implements traditional Chinese design elements within their capsules such as cheongsam-style necklines and the kung fu jacket. Using Japanese technical yarns and handcrafted Chinese knot closures they elevate casual pieces to standout statement-making moments. From bold space dye wrapped skirts to bell-bottom trousers imprinted with artwork inspired by flowers in a mystic breeze, the brand offers an eccentric and innovative viewpoint on the daring knit scene.
Next up, The New Nike x Cactus Plant Flea Market Dunk Low Sparkles Like No Other