Sandrayati's Beliefs In Creating Your Own Safe Place.
In her new album 'Safe Ground' the singer hopes to offer comfort for those reinventing their idea of home.
Today Sandrayati releases an alternative live version of her single 'Smoke', recorded in Reykjavik with the Reykjavik Recording Orchestra. Arranged by Viktor Orri Árnason, the track is a reimagined version of the single taken from her profound debut record 'Safe Ground', produced by Grammy-nominated composer Ólafur Arnalds, she released earlier via Decca Records.
Sandrayati will be playing The Great Escape Festival on May 12th at the Unitarian Church. The singer and guitarist played her debut show at the St Pancras Old Church in March, and has been touring with Mercury Prize nominee Nick Mulvey across Europe and the UK, ending with a final performance at The O2 Forum, Kentish Town.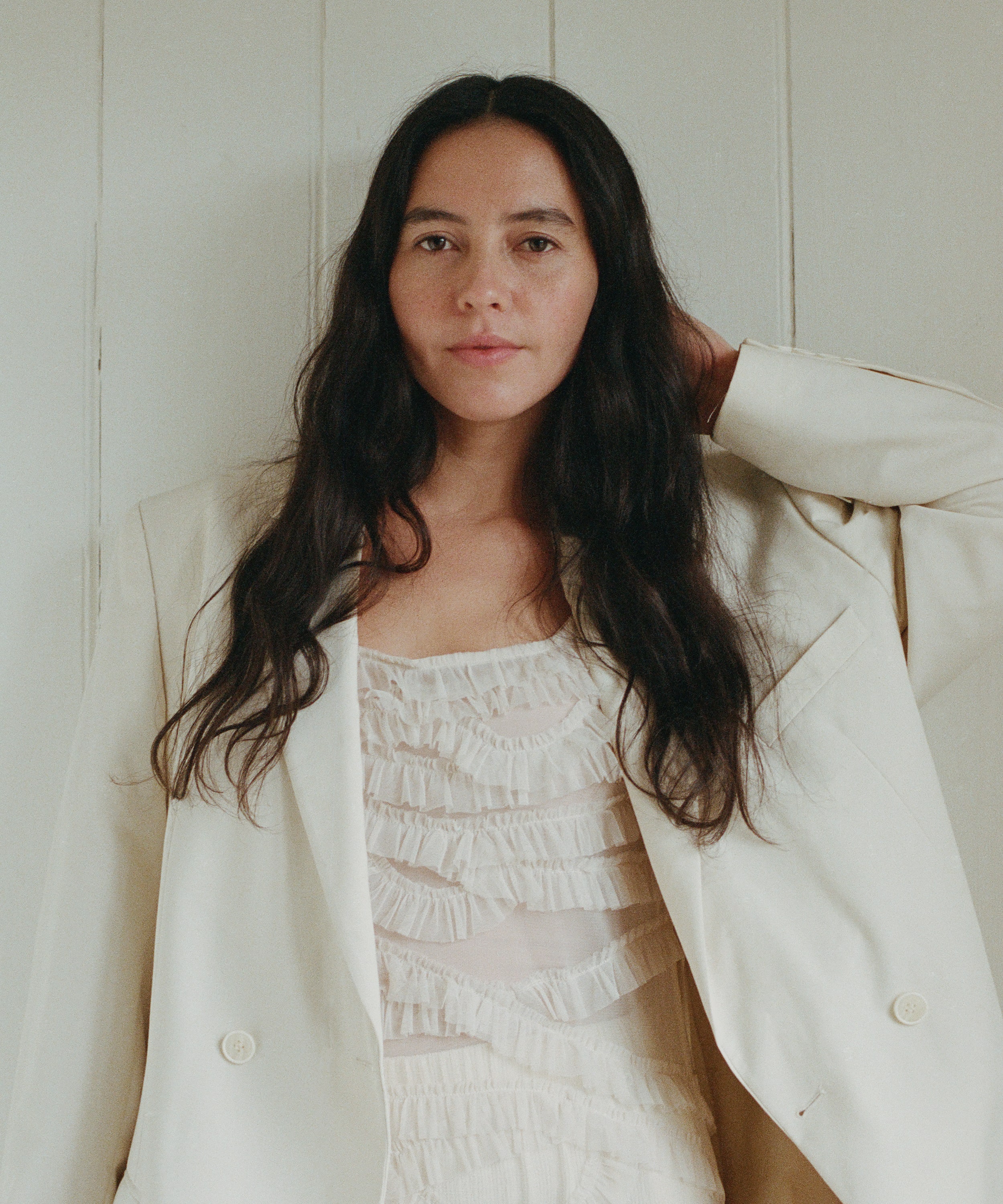 Talking about the recording of 'Smoke Live', Sandrayati explains "We were high up, overlooking the harbour, and Esjan, the mountain looking over us. The room was bare and the large windows blanketed with small beads of water. The day was hazy, a mist surrounded, and we carried in an energy of lightness. I brought my woven circle carpet from my home studio, for my bare feet to stand on. I was glittered up by beautiful friends. And with the support of the Reykjavík Recording Orchestra, we brought a whole new version of 'Smoke' to life.

The singer and guitarist adds: "The awareness of the presence of lives not present is a big part of this song, from ancestors to future generations, and I felt like the way this was captured magnified this part of that story. Gratitude to Árni and Kinsky who framed this moment with so much grace."
Up Next, Jackie Lipson Drops New Single "Chemicals" During Mental Health Awareness Month