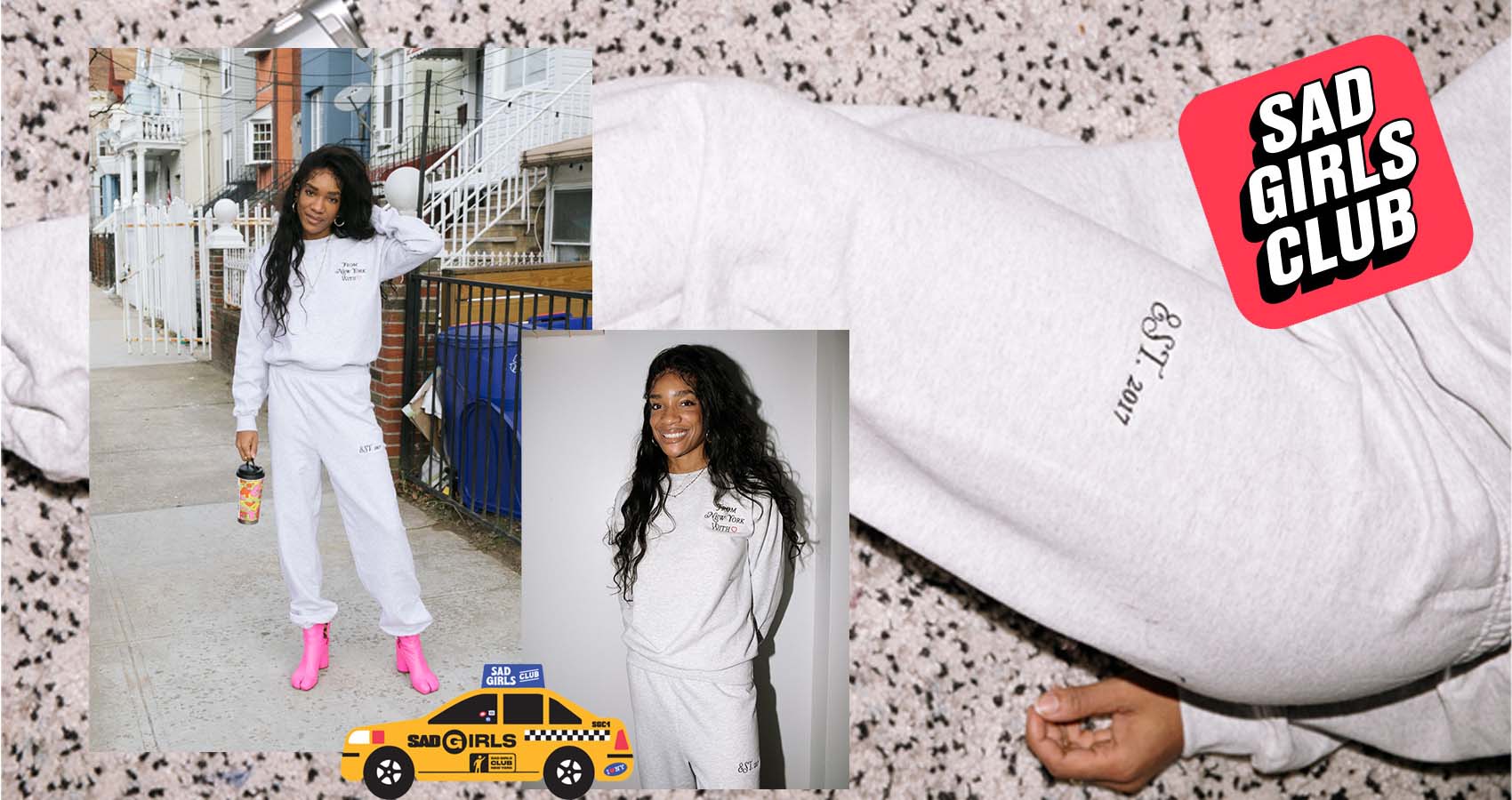 New Cozy Loungewear From Sad Girls Club
Just in time for Black History Month.
Sad Girls Club was founded by Elyse Fox, a NY based filmmaker who found herself suffering with depression in 2017. Now, the non-for-profit organization has grown to become a whole community which aims to inspire women of color to not suffer alone during battles with mental health. The organization notes the problem of accessibility to find help for many women and aims to provide a supportive network to counter this.
The brand, which has since gone on to collaborate with well-known fashion brands such as Nike and Calvin Klein, is now set to release a range of unisex loungewear in line with the start of Black History Month in the US.
The new apparel will feature a choice of both gray and black embroidered crewneck sweaters and sweatpants which feature the title of the collection: "From NY with Love". The Profits from every set sold means that 10 Sad Girls Club members will be able to partake in 'Soul Sessions', which provide much needed counselling and therapy to those who need it most.
The sets are currently available to pre-order via the Sad Girls Club website and are set to ship from the first week of March.

Up Next, How Spending Time With Your Naked Body Could Step Up Your Body Positivity