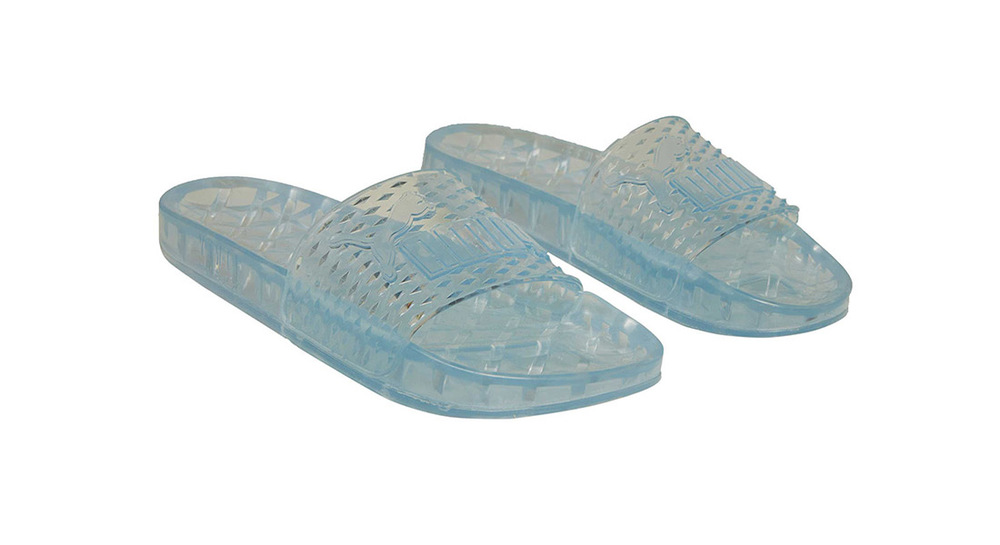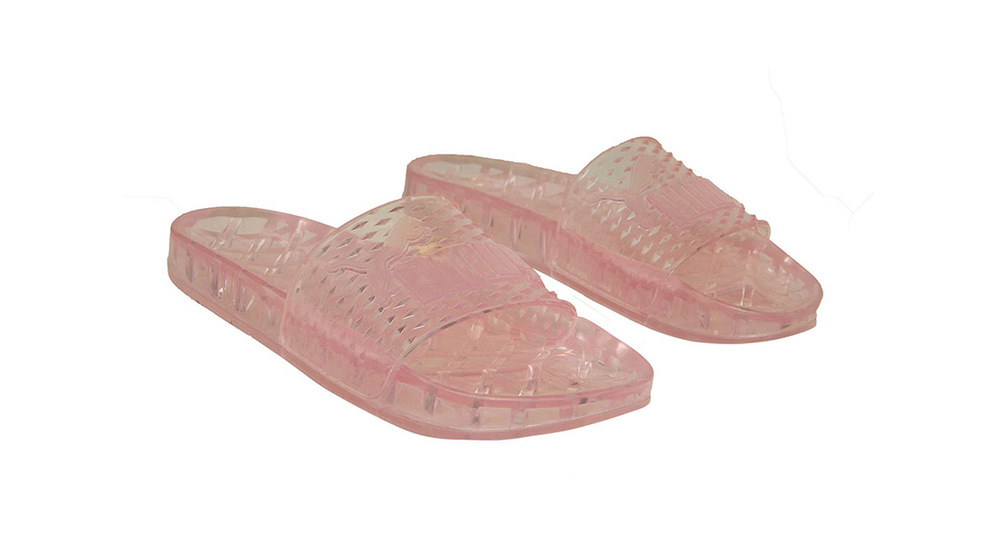 Rihanna Is Now Dropping Jelly Slides And Our '90s Nostalgia Is Real
The latest from Fenty x PUMA.
Back in the third grade, a pair of jelly sandals were the cool-girl equivalent of today's freshest sneaks. If you had the see-through glitter kind, you were basically the rock star of your elementary school. That, and your lunch box probably contained Lunchables pizza and Dunkaroos. Those were the days, right?
If you're starting to feel a little nostalgic for the plastic footwear of years past, you're in luck. Rihanna is now dropping Fenty x PUMA Jelly Slides. Yes, that's right. Just when we thought our summer footwear options couldn't get any better, RiRi brings in some serious '90s vibes with these clear slides. Available in three colorways (pink, black and blue), these shoes will have you reliving your glory days on the playground while still actually looking like an adult.
Although the details are sparse about an exact release date, the Fenty x PUMA slides are expected to drop Summer 2017.
Image Source: refinery29.de