Politics And Social Media: 3 Tips For Keeping The Peace On Your Profile
It's safe to say that the 2016 election season has been one of the most emotionally charged moments in recent U.S. history. Since the results came in, supporters on both ends of the political spectrum have been struggling to make sense of their feelings. And, in quite possibly the most 2016 way of coping with tough emotions, many Americans have turned to social media.
If that last part made you cringe, it'™s likely because you'™ve witnessed a friendship tank as a result of a political post turned bad. But this doesn'™t have to happen to you. Follow these tips for keeping the peace on your social media profiles.
1. Realize that communication is an art form.
The truth is, it'™s hard for people to find the words to diplomatically express their emotions after all, Trump's entire campaign was a series of epic communication failures, despite having an entire team of speech writers on his side. If the president-elect struggles with verbalizing his thoughts, it's no wonder your Facebook friends are also finding it difficult. Take everyone's posts – no matter how poorly verbalized or hate-filled" with a grain of salt. And, you know, add some tequila and limes.
2. Pump the brakes.
When emotions are high and there's a lot at stake, it's easy to read the news and respond in haste. But if you do that, you miss your opportunity to educate those on the other side. Not only will you fail to open others minds, but you could actually do the opposite. Your hasty post could validate their distrust in your views. Be quick to listen and slow to respond – it will be more productive and impactful than anything you post in the heat of the moment.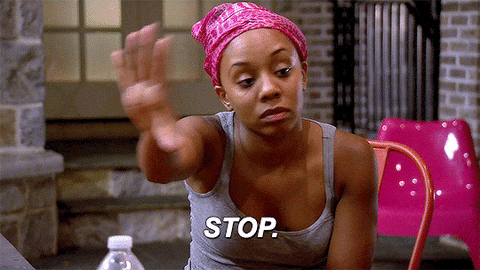 3. Remember that trolls will be trolls.
Taylor Swift really couldn't have said it better: œthe haters gonna hate, hate, hate, hate, hate. Sometimes, no matter how much effort you put into crafting an intelligent message, there will be trolls who see it as their opportunity to sound off in the most hateful, incoherent way. Treat them the same way you treat a belligerent drunk trying to fight you at the bar: create some distance and don'™t take the bait. Some people just want to fight, and they're not the people you want to invite into a political discussion. They're the people you put in a cab and hope that they never touch alcohol or a keyboardagain.