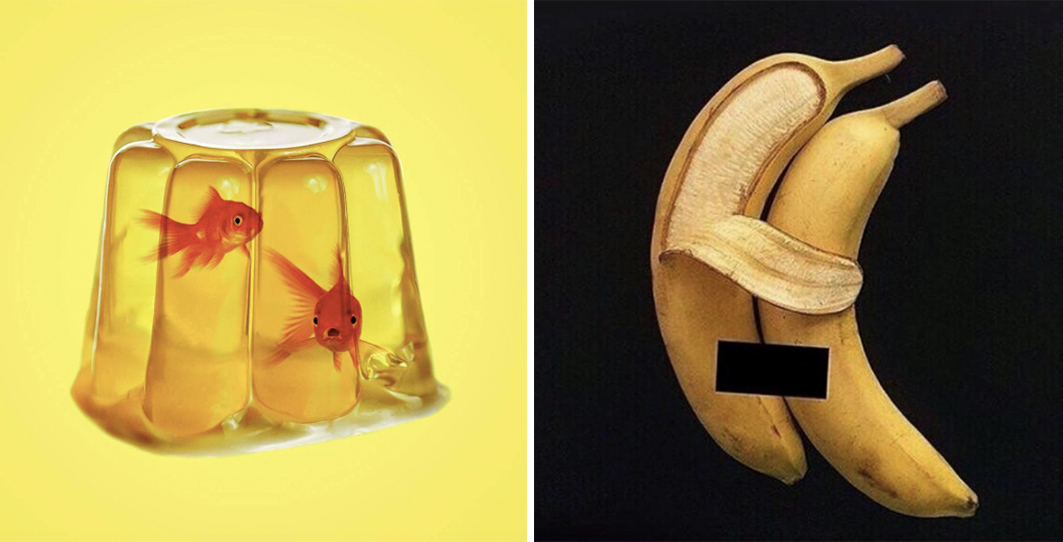 This Hilarious Instagram Is A Feast For Hungry Stoner Eyes
Because marijuana is a gateway to the fridge.
We've all been there. It's 11 P.M. on a Friday night, we're one joint down and caught in the midst of constant laughter and sudden extreme hunger. If you can manage to prize yourself off the sofa, there is arguably no better time to rustle yourself up a snack (or a second dinner) because, akin to the hours you spent as a child making rude words out of alphabetti spaghetti, food becomes a whole new level of fun.
If you're looking for some inspiration for your creations, look no further than @PipesOnFood: a hilarious Instagram curated by drama architect and digital strategist, Matty Pipes. Featuring crazy food creations galore – some more successful than others – foodie pop-culture references, memes and general food-related fails, the feed is expertly crafted for image-hungry millennials. Can someone enlighten us on those #TasteOfStreep pics though? We never thought we'd see a celeb smiling out of a packet of lunchbox dunkers.
Follow Pipes On Food here, and prepare to shed a tear for neglected family-sized pizzas everywhere.