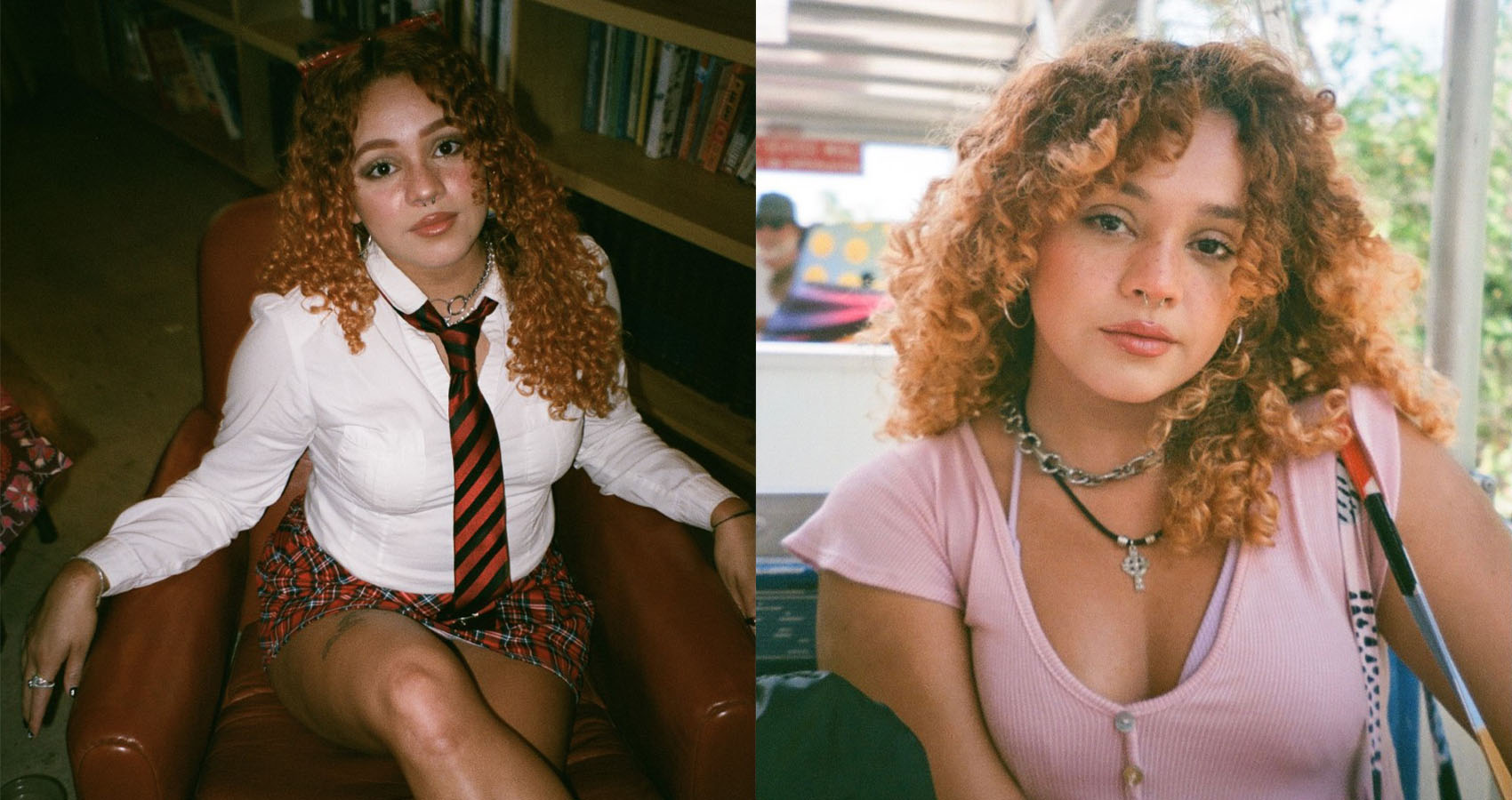 We Talk To Photographer & Stylist Angie Mejia
Touching base with one of the most exciting creatives from Miami.
Angie Veronica Mejia is a photographer, stylist, marketer and creative director from Miami, Florida. She spent most of her young life in Little Havana and is heavily influenced by the culture and the emergence of early Miami. Her photos heavily identify with the person she is. Inspired by the art of femininity, humans and vibrant colors, nostalgia and architecture, these are the components of what makes up her style. To continue our Female Creative series, Fizzy Mag caught up with Angie to discuss how she got into photography, her early influences and the highs and lows of her career so far….
Angie, what made you want to become a photographer and chase it as a career?
Photography is the only thing that I have consistently fallen in love with every time I do it. I was not comfortable at first calling myself a photographer, but as time passes, I still feel so strongly about it just as much as the first year I started shooting. I decided to take it more seriously as a career because it's one of the only things I can never get tired of and it makes me feel proud of myself when I see something I take a photo of come out better than I expected.
How would you describe the aesthetic of your work and what are some of your main influences?
I believe my aesthetic is very feminine, bright, vivid, and vintage. There are times I like to dabble in more darker influences and use the power of lighting, blood, and dark rooms to convey different images. I am influenced by the culture I grew up in in Miami, Florida. Before the boom, Little Havana, Little Haiti, Hialeah and many other places used to look so colorful, and each place had their own cultural influence that I can relate to.
I love places that look like they don't belong in modern America. When I see bodegas and corner stores that are decorated by families and people who immigrated here, it makes me feel more comfortable because that is how I grew up as a first-generation child. Other influences include photographers around me who are very cohesive and experimental in their photos and often have a purpose for their projects. They inspire me to create solid messages.
A lot of your work are portraits - what do you hope to convey with your portraits?
I wish for people to see that it's more than just a quick flick of someone posing, I want people to interpret the emotions, chemistry, or energy that is exchanged between my subject and myself.
You primarily shoot using film, are there any particular reasons for this and what uniqueness do you think it brings?
Well, I've only ever used film for photography and I find the process of doing everything manually and mechanically entertaining and I enjoy the experimentation that comes along with film. I love understanding the lighting, speed and stops that come with shooting in this format. I love how film looks timeless and the way any little variable can affect how a photo will feel.

"Many people let me know the projects they want to execute and the moment I give them a quote, they abandon the project. I try not to take it personally".

What do you feel has been your biggest achievement to date and why?
My biggest achievement is landing my current job at Kiki The Brand. I am a creative director for an online retail luxury store, and it's definitely something I am grateful for. I have had many opportunities to learn new skills like casting, product photography, project management and reaching out to other creatives to create beautiful visions.
What do you feel have been the biggest barriers you've had to overcome with regards to your photography?
Getting comfortable shooting other people than just my friends and having to let myself take breaks sometimes. I want to create quality over quantity any day, and sometimes it can be hard when you have a job that also requires you to create concepts for drops. Also, making sure people respect my freelance job and don't expect me to do work for them for free.
Sometimes you just want to say yes to everyone and not get paid but this is only going to make you become more pushed over. It's very hard to accept that here in Miami, many people do not respect photographers and expect to get something for less than $100, and it's obvious that they never respected your job. Many people let me know the projects they want to execute and the moment I give them a quote, they abandon the project. I try not to take it personally.
What current creatives do you see around and who do you get inspiration from?
Some current creatives that give me a lot of inspiration would be a few artists I follow on ig, @karlhens_, @sadsamo, @boneeesss, @natashaaustrich, @fart.pdf, @hugocomte and alot more. Those are just some I can remember and whose work gives a lasting impression on me.
Do you have any dream projects that you would like to work on?
Yes, I have a dream of going on a road trip across the United States or Central America and photographing buildings and ghost towns along the environment. I'd also love to document motels and other hotels that were built in the '40s and '50s.
Follow Angie's journey via her Instagram and take a look at her website here.