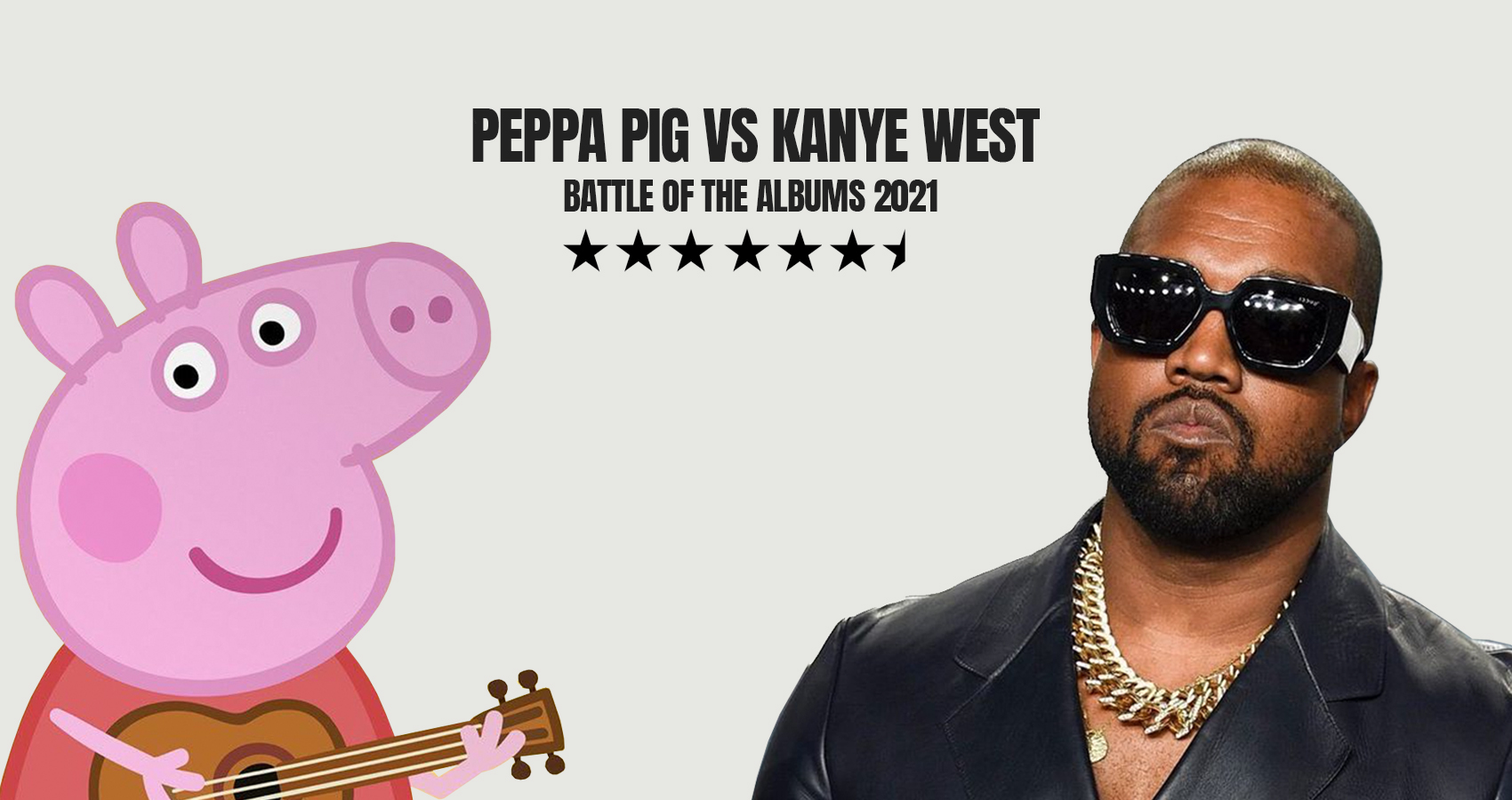 Peppa Pig Throws Shade at Kanye West on Twitter
Peppa Pig's album scores higher than 'Donda' on Pitchfork.
The children's cartoon character Peppa Pig tweeted a Pitchfork album review of Kanye West's new album 'Donda' next to Peppa Pig's album 'Peppa's Adventures: The Album' and their respective scores.
Peppa Pig is an animated British children's show about a four-year-old "loveable but slightly bossy little pig," living with her parents and her little brother George.
The Peppa Pig account showed that Peppa's album scored a 6.5, while Kanye's 'Donda' scored a 6.0 out of a 10 point mark from Pitchfork.
In a tweet that has now been deleted, the Peppa Pig account wrote: "Peppa didn't need to host listening parties in Mercedes-Benz Stadium to get that .5.".
Although this shady tweet has now been removed, the post comparing their scores remains on Peppa Pig's Twitter account.
The rapper has yet to respond to Peppa Pig's shade.
Donda currently has three tracks in UK's top 40, including Hurricane at seven and Jail at 11.
Next Up, Here Comes The Balenciaga Bride