Get Ahead: 5 Ways To Pass The Time While Giving A Blow Job
Put the AW back into YAWN.
Blow jobs are like mowing the lawn – and no, not because he's got a gentleman garden down there. They may feel a little tedious at times, but seeing that job all the way through to its end with your masterful, moan-inducing technique can feel like quite the accomplishment, and surprisingly empowering – as long as that engine of his doesn't, err, backfire into somebody's eyeball. Hazards aside, let's not forget that to men, blow jobs are like red roses: put in the work and you're bound to score a few romantic brownie points. So, since his dick doesn't have free WiFi and VR headsets are just a little too cumbersome for getting down 'n' dirty, how can you break through the boredom whilst blissing him out with your mouth hugs? Luckily for you, we've thought up five ways to do just that.
Place your bets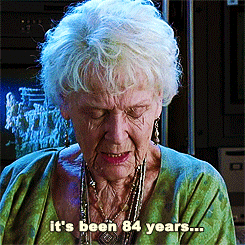 How long will it take him to come this time? What's the longest you'll be able to hold your breath for? How many seconds will it take for a pube to ride in and disrupt the action? Not sayin' you should be putting cash on it with your boyf or breaking out a stop watch or anything, but a bit of empirical data never hurt anyone – especially if he starts complaining when returning the favor.
Play word games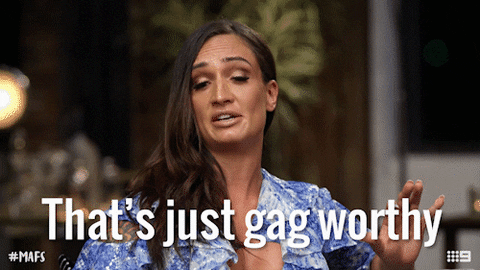 A B C D E F.. GAG. LOL, sorry. Oral sex owes a lot to the alphabet – I mean, what else do you think your guy's been doing to your clit apart from repeatedly spelling out "ORGASM" with his tongue? Well, turns out those 26 letters are also a great way to pass the time. Simply spell out the first word that comes to mind and then see how quickly you can come up with a word beginning with the letter you ended on. Bonus points if you end on C.U.M.
Meditate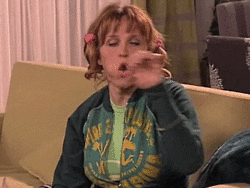 Like most manual labor, the blow job comes with a whole host of occupational hazards – but hey, we don't mind too much as long as we get our compensation. Unless you've got neck muscles like a jackhammer, or the lungs of a sperm whale, neck ache, lock jaw and, well, being unable to breathe are pretty much part and parcel – I mean, since dudes love it so much, you'd have thought they'd have invented blow job breathing apparatus by now. But instead of getting increasingly irritable wondering whether you're stuck in a time loop and doomed to give head for infinity, get curious and open an inner dialogue with yourself about what feels good – to you. Ask yourself questions like, "what feels good on my lips?" "What makes my mouth water?" "Does it feel good when I run my tongue along it?" "When I put my hand around it, can I feel his pulse?" Pay attention to even the smallest of sensations – to touch, smell and rhythm – and go into the feeling, rather than trying to get away from it. Make yourself feel good first, and boy, will he be right there with you.
Play a solo game of "Would You Rather?"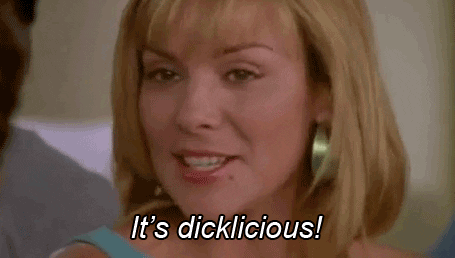 Choosing his penis over oxygen isn't such a big deal when you're considering whether you'd rather have pubic hair for teeth or teeth for pubic hair.
Make work for idle hands
Bringing your hands into the mix is an excellent way to add some variety – in fact, we put together a whole seven-point guide on how to do just that. But if you've exhausted all possibilities and you're still bored, you could always try and guess which of his balls is bigger. Think of it as a carnival game, except, instead of your guy winning you a teddy bear, you win him a lovely orgasm. Fair.