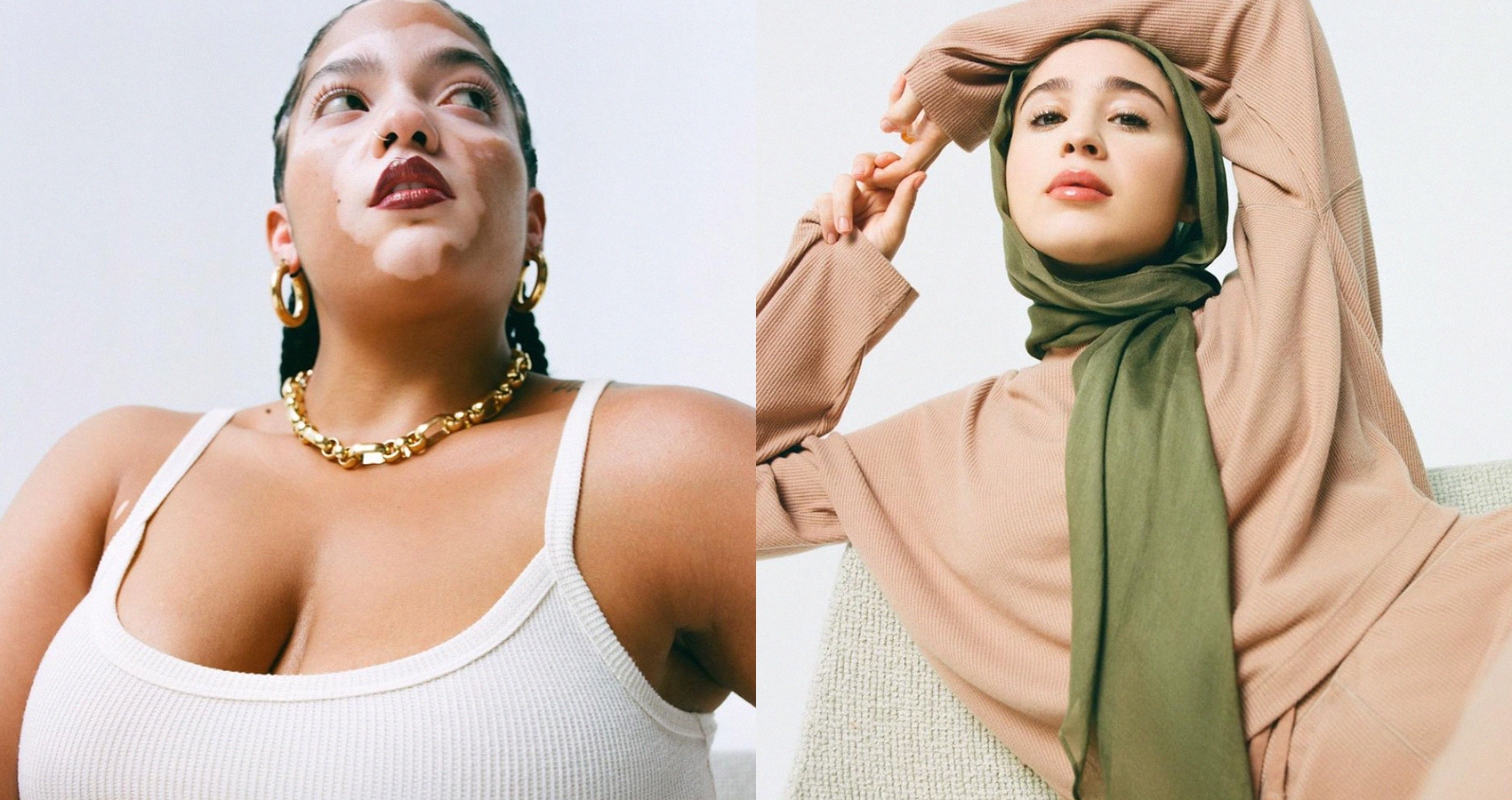 Parade To Open First Store In NYC
This inclusive & sustainable underwear brand is set to dethrone Victoria's Secret.
24-year-old Cami Tellez realized her distaste for underwear shopping when she was just a teen visiting her local mall in Princeton, New Jersey, where she grew up. Undergarment stores like Victoria's Secret were plastered with images of stick-figure "angels" posed in lace and push-up bras. Téllez, who did not look like those images, felt left out and inadequate; she was sure others did too.
Tellez writes, "I grew up going to the mall, seeing supermodels blown up on storefronts and thinking: this is what it means to be sexy. For too long, underwear has been about restricting us to a flat pink surface, but now we know that's just one glint in the sea of self-expression."
Since the inception of Victoria's Secret, the biggest retailer in women's undergarments, there has only been one body type represented in their ad campaigns: thin, long-legged ladies, hairless, and spotless.
Feeling fed up, Téllez took to Facebook to confirm that she wasn't alone in her feelings of dislike for underwear shopping. After her online polls received 10,000 respondents in two days, she got her answer: TONS of women hate buying underwear.
Her vision became clear- and she jumped on it hastily. In the next several days, Tellez created a 40-page plan and a logo. At the beginning of 2019, she dropped out of college to pursue her brand idea: Parade, a size-inclusive, realistic, sustainable, and representative undergarment brand; after about six months, she secured her first investors.
A little more than two years after its debut, Parade was valued at $140 million. According to Bloomberg Second Measure, which analyses anonymous credit card transactions, sales have more than tripled this year.
Téllez, the brand's chief executive officer and creative director, intends to rewrite the American underwear story with Parade. As a first-generation American whose family is from Colombia, Téllez's ambition and success are inspiring for 20-somethings everywhere.
The brand's marketing embraces stretch marks, tattoos, diverse faces, and sizes. They use certified recycled fabrics to their Creative Basics, have compostable packaging, and are committed to their future sustainability plans. The brand also donates 1% of every Parade order at checkout to national and local nonprofits of the customer's choice, from a set of nonprofits vetted by them.
The brand's next big step is a storefront located in Manhattan's SoHo neighborhood set to open in December. The 2,000 square-foot location on Broadway greets shoppers with a rainbow archway. The store is draped in a lush red carpet and scattered with bold geometric totems- a design inspired by the Colour Field movement and abstract expressionism.