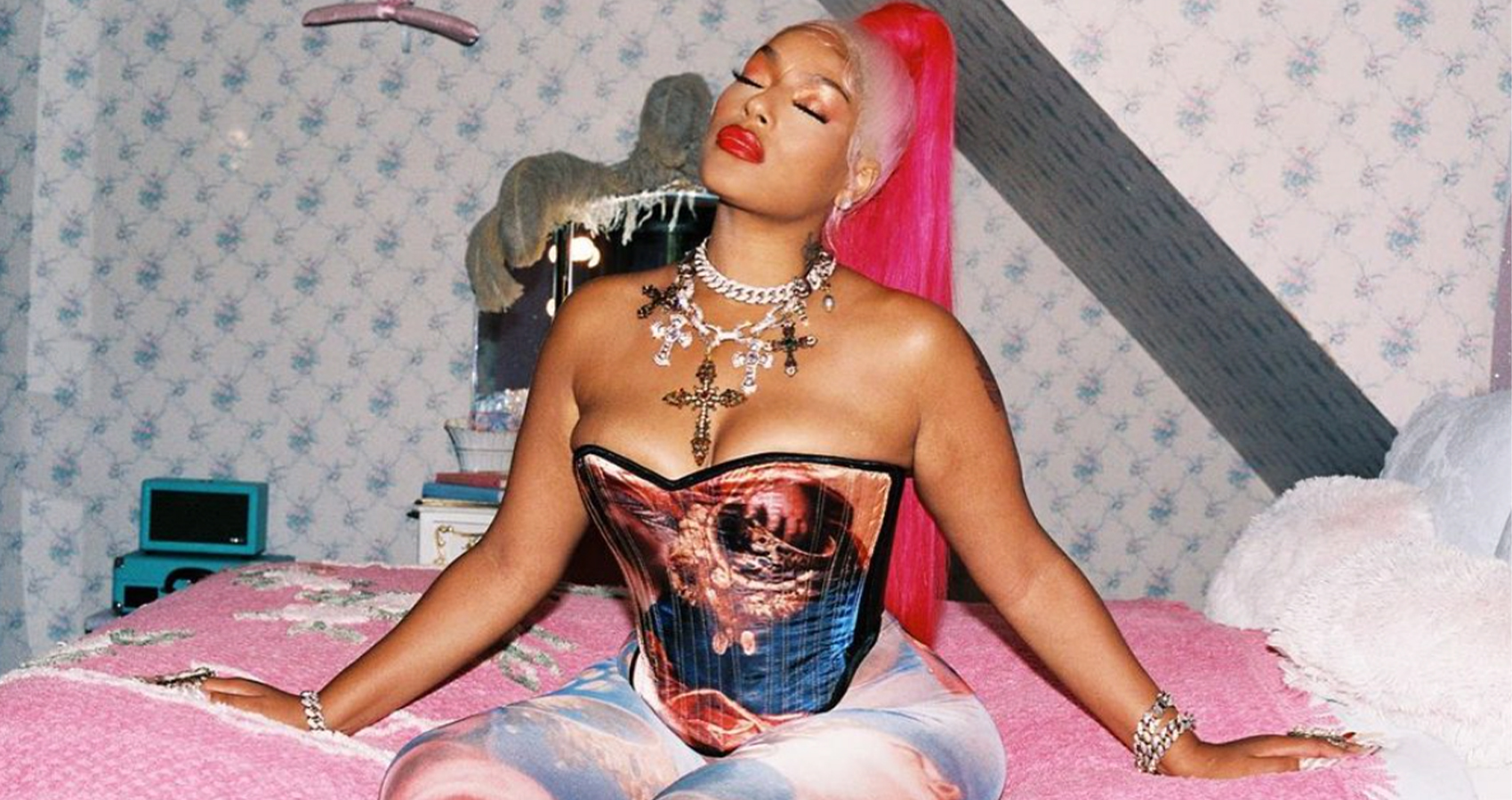 OnlyFans Launches Artist Creative Fund with Stefflon Don
The $100,000 creative fund is to support up-and-coming musicians.
NSFW social media platform, OnlyFans, has launched a creative fund to support emerging musicians.
The $100,000 "OnlyFans Creative Fund" prize will be split between four winning artists who are judged by a panel of industry experts. Fronting the panel is UK rapper, Stefflon Don, OnlyFans CEO Tim Stokely, designer Henry Holland and actress/model, Suki Waterhouse.
Stefflon Don spoke to the "Independent" about why the creative fund comes at such a pivotal moment for musicians. "Music is an industry you have to work incredibly hard at anyway and with live gigs off the table it's been tougher than ever," she said in reference to the impact of the pandemic. She continued, "My hope is this gives musicians inspiration or a channel to earn a wage. For the winners who will get the grant, I'm excited to see their possibilities in the industry and see the entries."
Whilst this fund is a key source of outreach for performers after a year of unparalleled pressure on the entertainment industry, there are fears that the continued streamlining of OnlyFans will harm those that elevated the platform in the first place. After Beyoncé name dropped OnlyFans in her and Megan Thee Stallion's "Savage" remix, the platform has been actively pushing for more mainstream content and celebrity participators. "The OnlyFans Creative Fund" acts as a bridge between the NSFW and the SFW, and places the entertainment industry at the heart of the social media platform that had become synonymous with adult-content creator autonomy. An article from "Inside Hook" accounts that OnlyFans was designed as a place for all content creators, saying "While the site has become best known as a hub for erotic content, its creators maintain that OnlyFans is a place for creators of all kinds to monetize their online presence." Yet, the growing celebrity presence on OnlyFans, and the engagement of mainstream industries like that associated with "The OnlyFans Creative Fund", has placed doubt over the futures of the adult content creators who brought notoriety and fame to the site in the first place. In an interview with "Rolling Stone" one OnlyFans content creator, Allie Awesome, said she felt she was being pushed out of the platform and that the problem stemmed with the surplus in mainstream activity on the site.
Regardless of the OnlyFans debate, if you're a musician looking to elevate in 2k21, this could be the funding drop for you. The competition is currently UK-based and to enter contestants must upload a 90-second video of themselves here. Entries close on the 13th April 2021 so get at it and good luck.
Next up, Misogyny Will Soon Be A Hate Crime In The UK - But Will It Make A Difference?