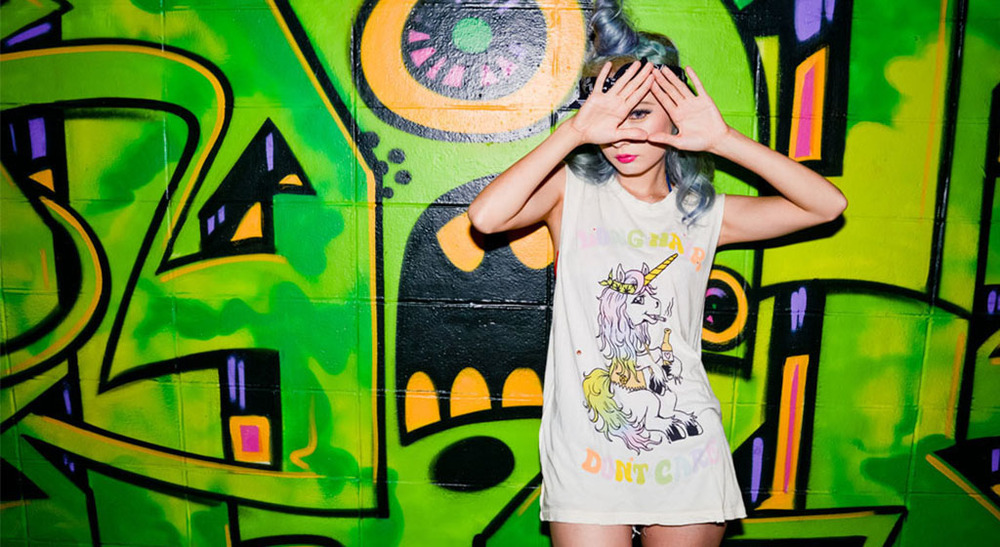 Tetts Shoots Color Bombed Spraycan Rainbow
Somewhere over a spray-canned rainbow, we find Japanese photographer TETTS, in a colour bombed, kick ass urban landscape.
The colourful graffiti canvas backdrops by 'Veryone and Casper, throw out a futuristic, outlaw vibe; the straight lines and images, echoed in the multicoloured stripe thigh highs and rave print camisoles, worn by fun-fuelled girls with attitude.
A mashup of east-meets-west fashion, the pot of gold includes threads from Tokyo concept store 'the POOL aoyama', UNIF, Forever 21, Wild Fox Couture, SSY, Flying Tiger and Leg Avenue.