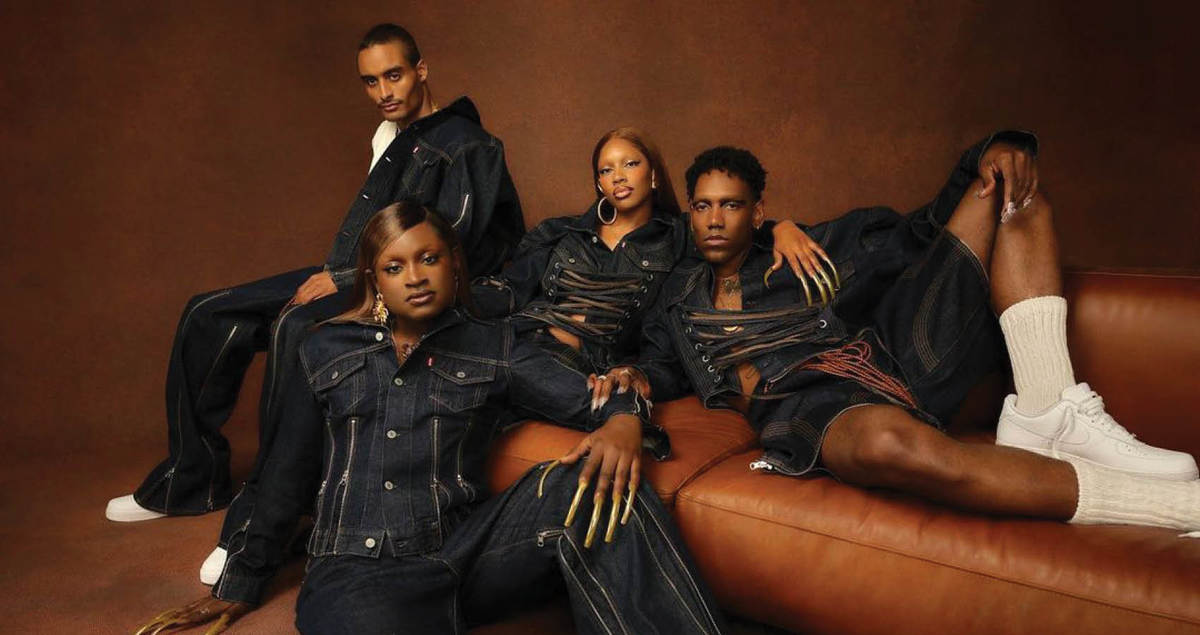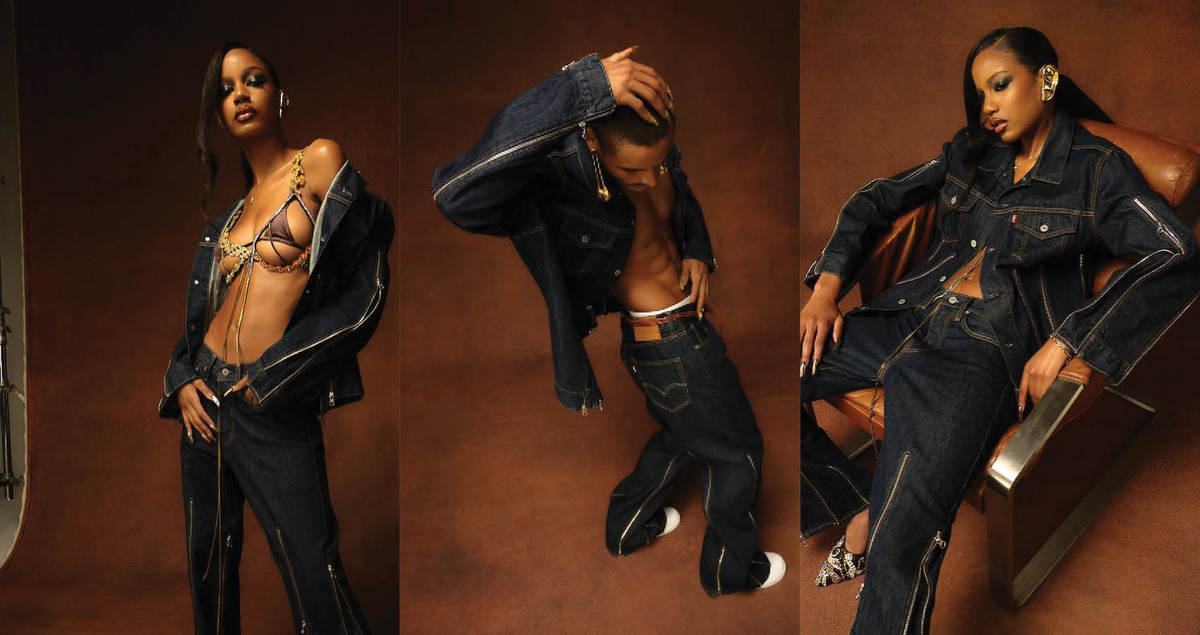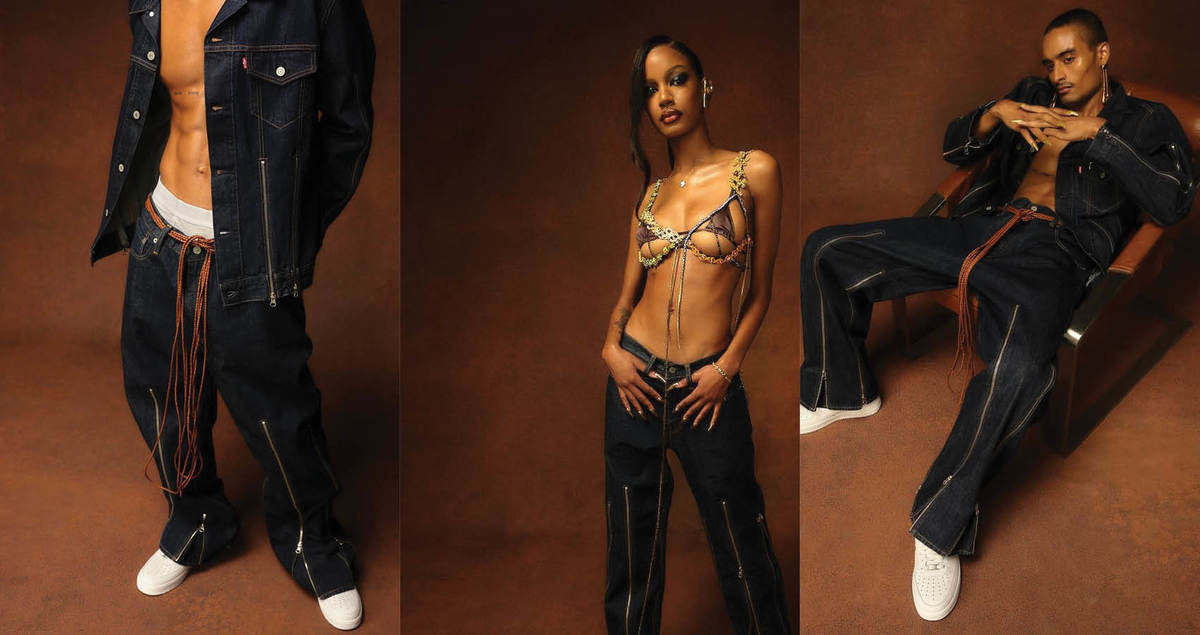 No Sesso And Levi's Bring Us The Denim Collection Of Our Dreams
Think Y2K but better.
Avant garde and denim aren't words that you usually hear in the same sentence, but if there's any brand that can make utilitarian material fresh and exciting, it's No Sesso. Designers Pia Davis and Autumn Randolf have been working since 2015 to create a "...community brand that empowers people of all colors, shapes and identities through fashion." Now, No Sesso has collaborated with Levi's and created denim pieces to be sold through No Sesso, Levi's, and Nordstrom's.
No Sesso and Levi's created many pieces together from upcycled denim, most of which were featured in No Sesso's Fall 2022 runway. But only four pieces, two jackets and two pairs of jeans, will be available for purchase. Davis explained that that collection was inspired by the oversized denim trends from the 90s and 2000s as well as lingerie. Davis and Randolf included zippers and corset details in the jackets and pants to make them adjustable and flattering for all bodies. Some detailing includes parallel zippered pants and a jacket with a zippered and detachable corset.
Brown detailing was also used in the stitching of the jeans and in the corset detailing. Davis said that "Brown is a really important color with skin tones" and also paired well with the blue denim. It adds a clean and polished look to the jeans and maintains the Y2K look in the collection.
The collection retails from $320-$515 and will launch on June 8.
Up next, Lyves Opens Up About Her New EP, Change And The Recent Changes In Her Life