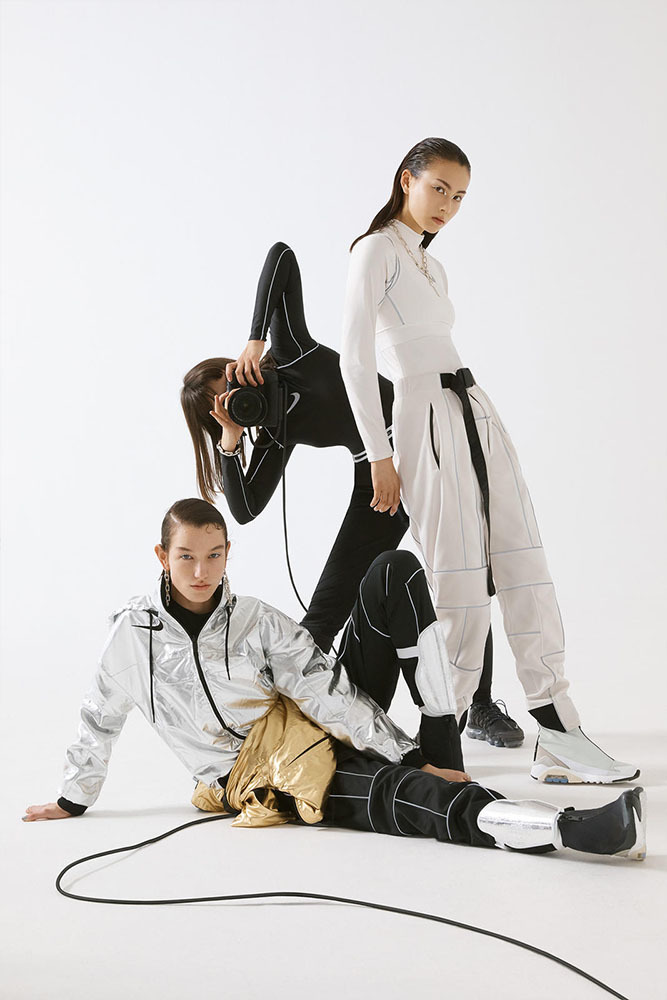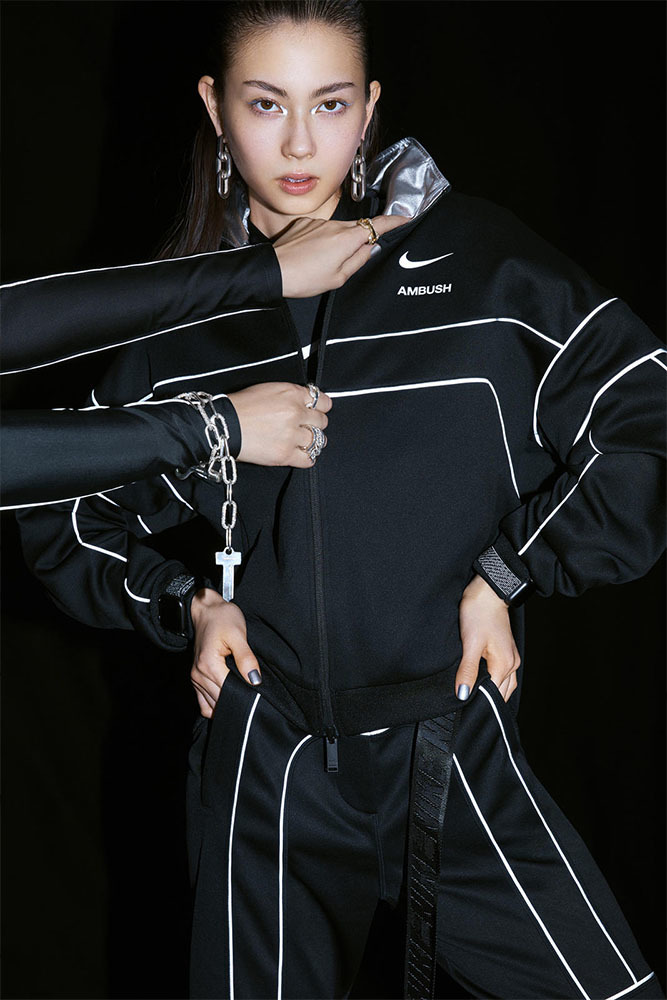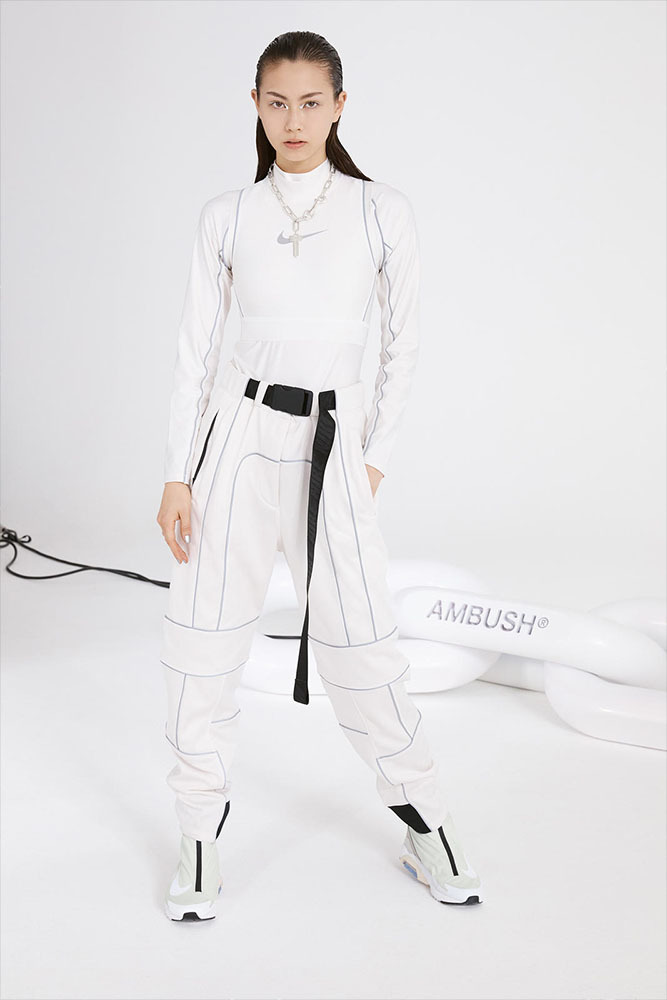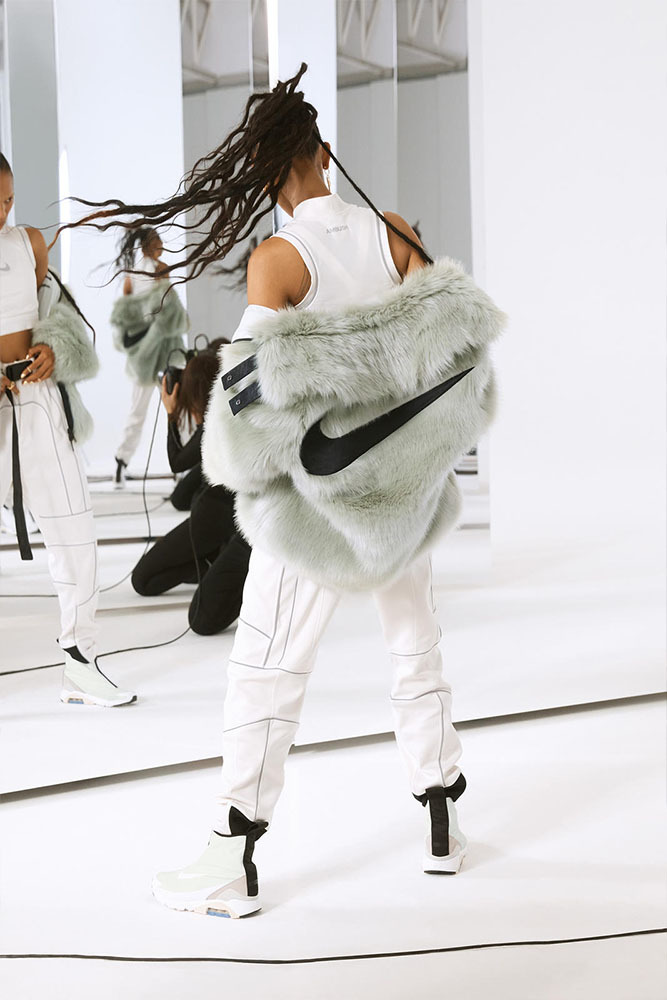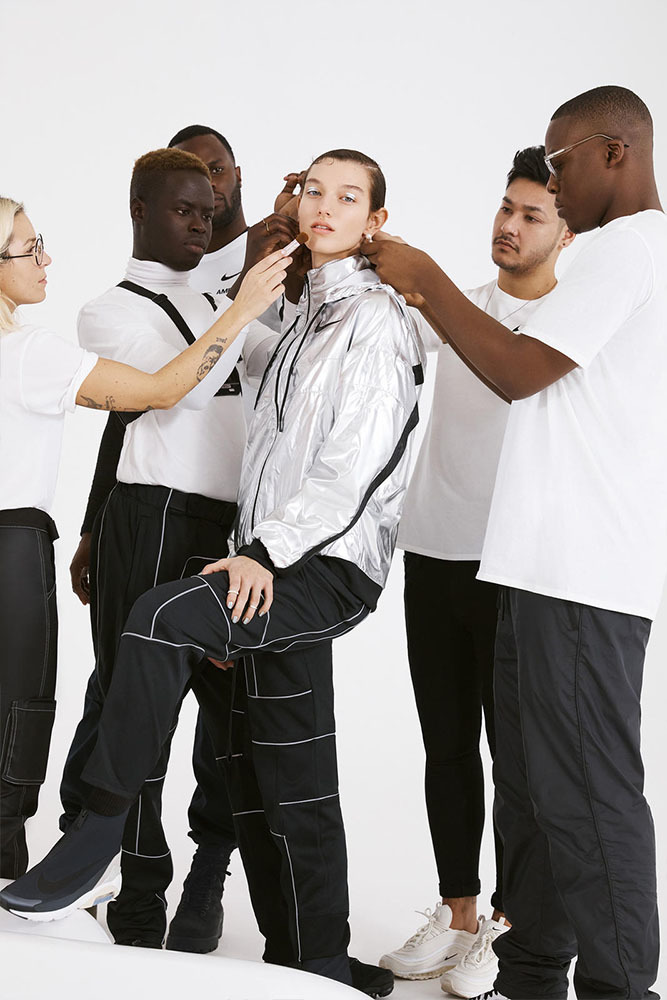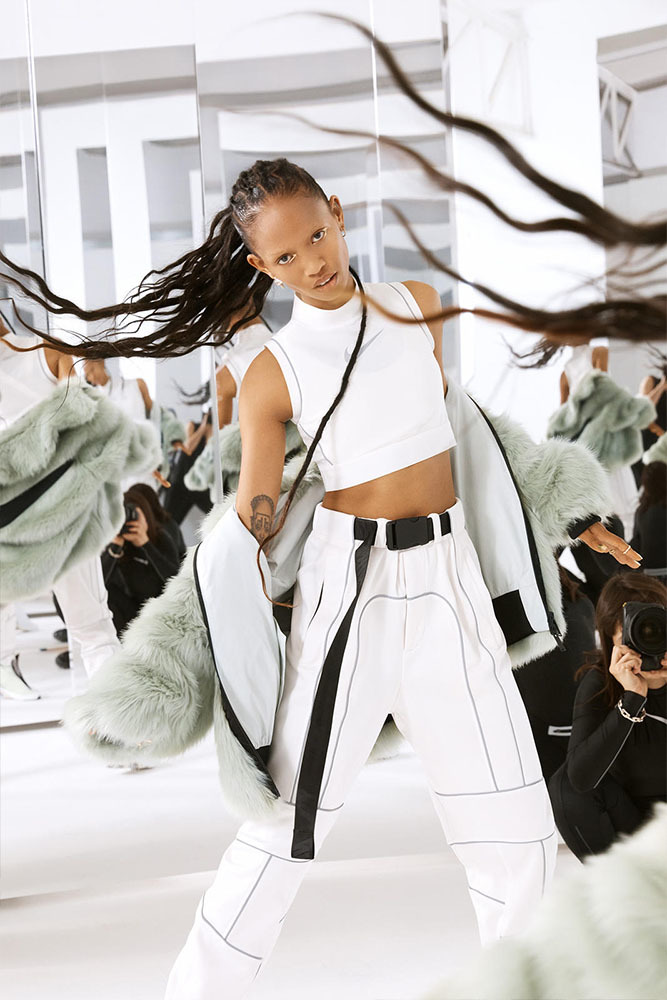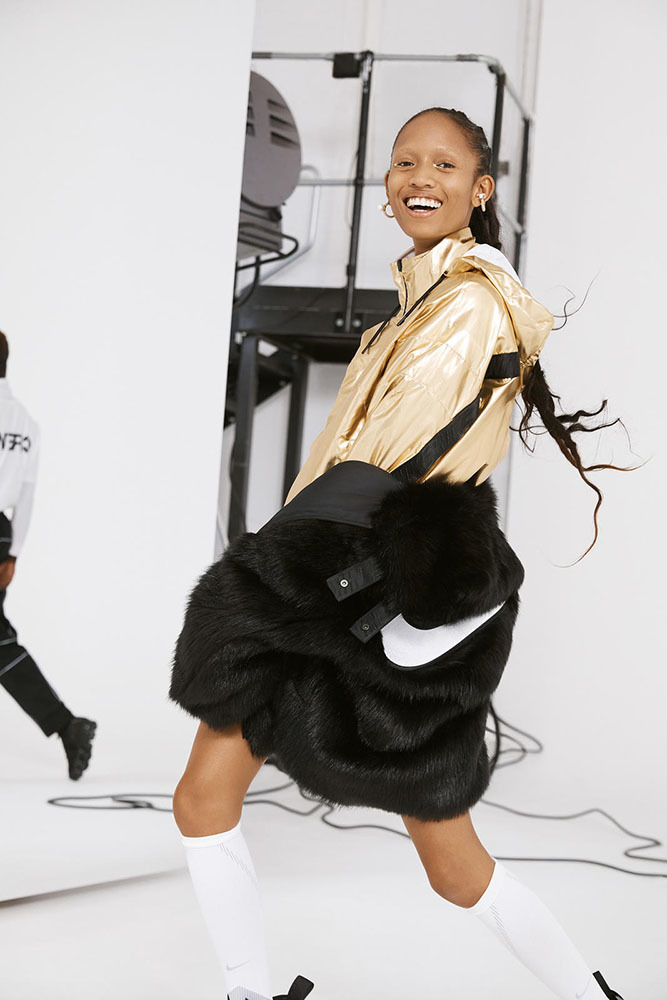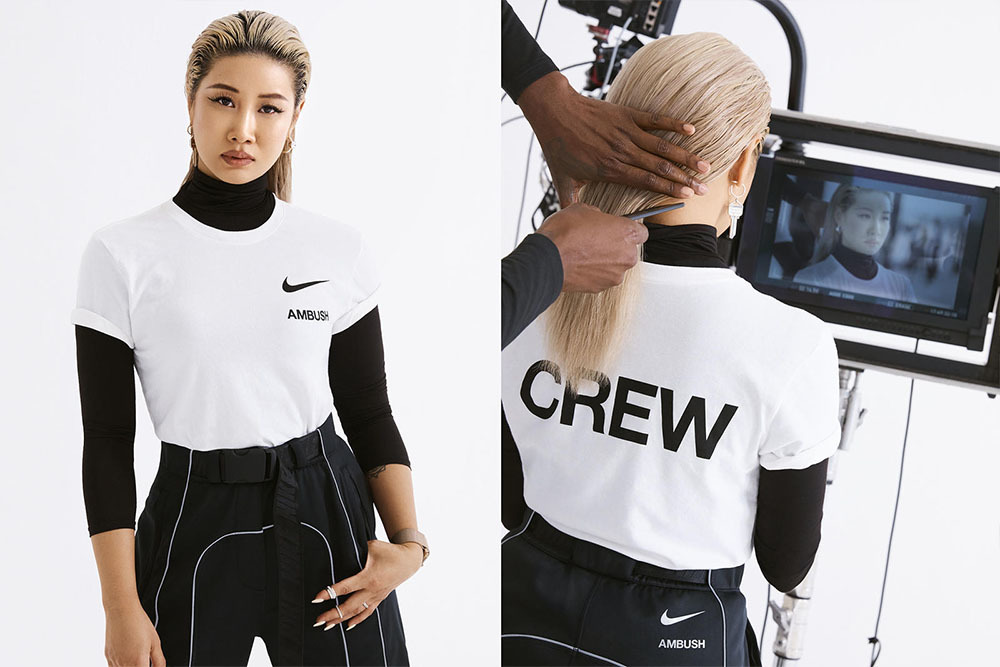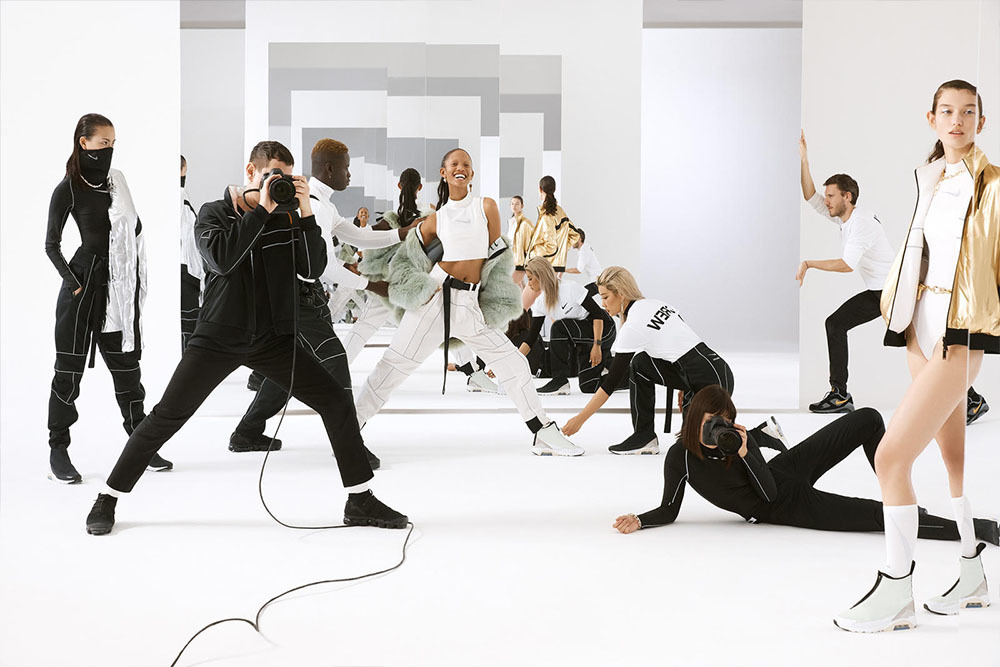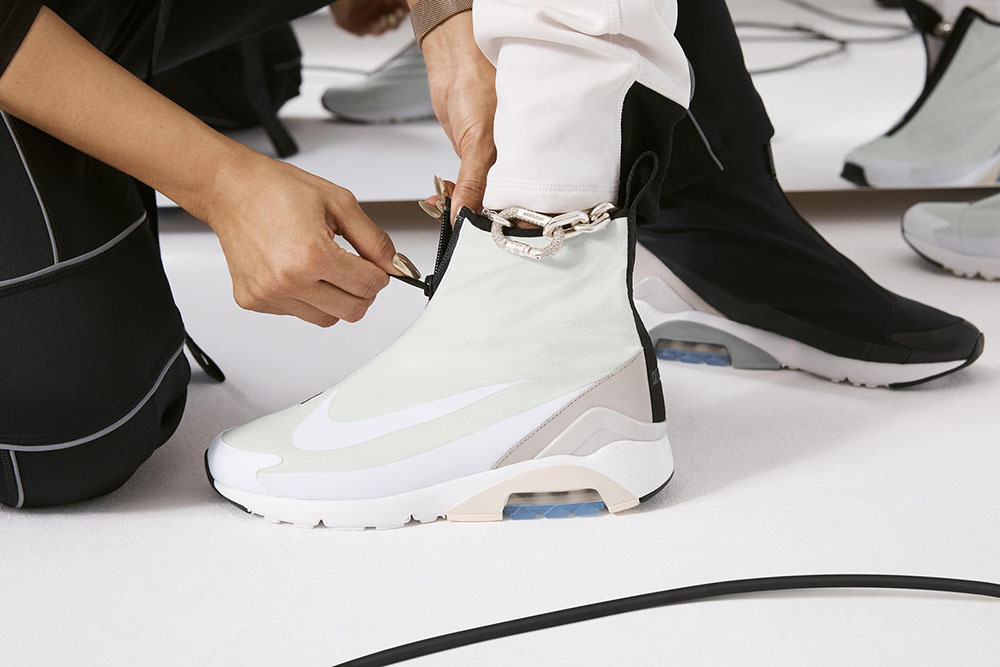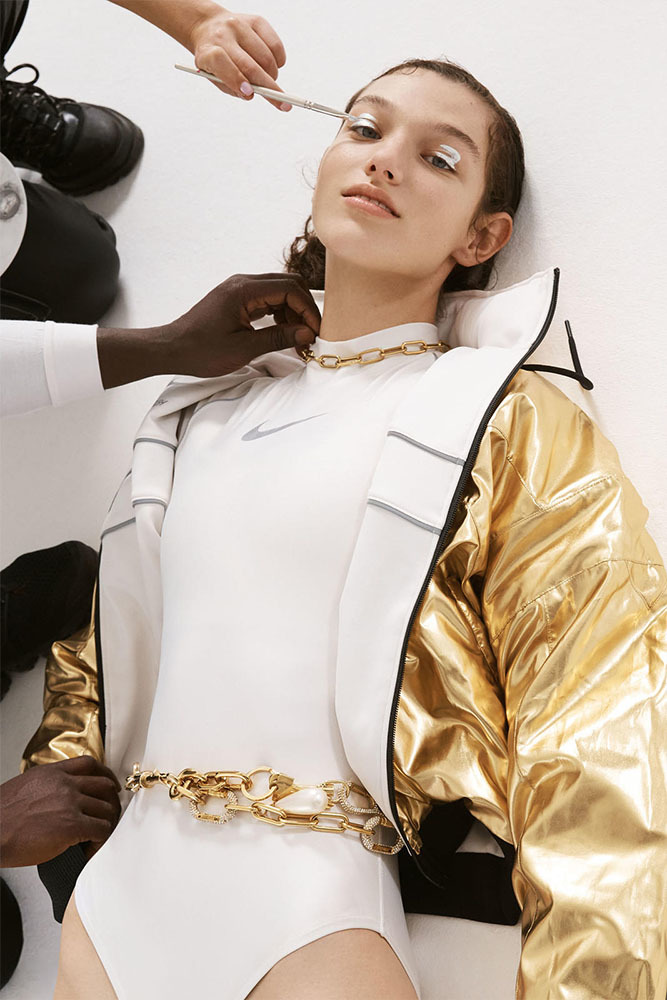 Nike X Ambush Air Max 180 Collection
Update your christmas wishlist.
Jewelry designer and one half of the brand AMBUSH®, Yoon Ahn, created a bold capsule collection, that carries you from day through nighttime. "When you live a busy lifestyle, the last thing you want is to think about how your clothes are uncomfortable or not functional." Next to two coats, a reversible track jacket (fleece on one side, a metallic foil rip stop on the other) and a luxurious faux fur jacket, she gave us monochrome DRI-Fit Stretch bodysuit, crop top and fleece pant.

Bringing her own history in the collection, Yoon decided to interpret the iconic Air Max 180 silhouette — the first pair of sneakers she'd ever bought with her own money. By getting inspired in the Nike archive she takes it to another dimension by mixing it with elements of the legendary Air Zoom Flight.

Get into position (and perhaps cutout someone's Christmas present) because the Nike x AMBUSH® apparel collection drops December 6 and the Nike x AMBUSH® Air Max 180 will be available in spring 2019.
Next up, We Interview German Hip-Hop Star Eunique And Renowned Choreographer, Jouana Samia