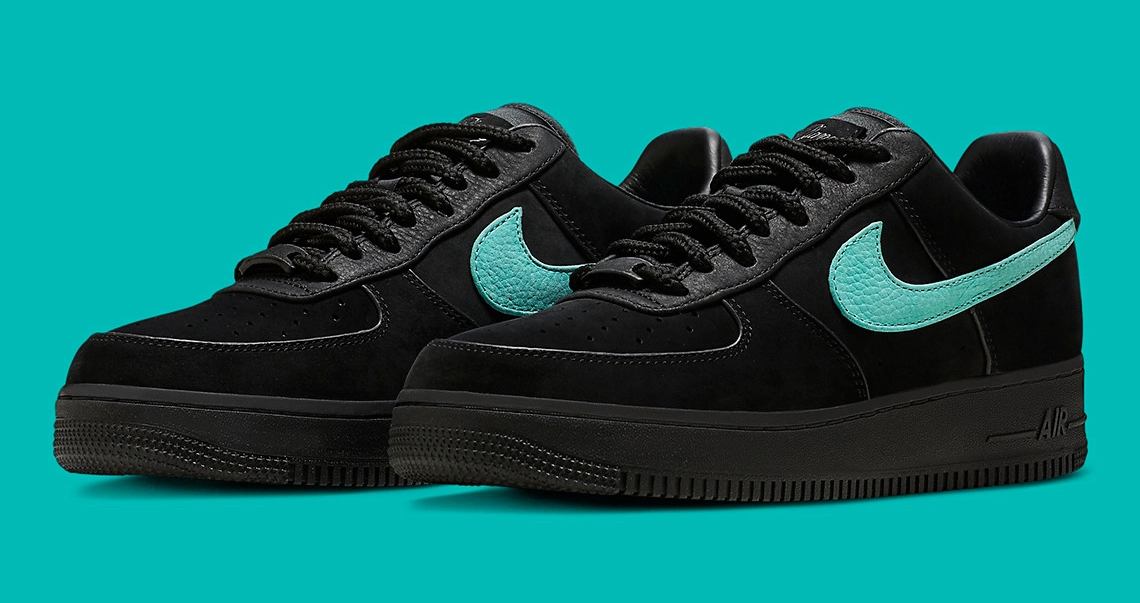 The Nike X Tiffany Drop We Knew Was A Sell-Out
Dropped one second, gone the next.
The super exclusive but super cool collaboration between Nike and Tiffany dropped yesterday. There was no surprise these sneakers would be in high demand as the classic Nike Air Force 1s have been touched with Tiffany's signature blue color. The Air Forces are black suede, with the blue-painted Nike swoosh being the focal point of the sneaker. Sterling silver appears on the heel tab, while the tongue tab features Tiffany script stitched into it. They literally have Tiffany written all over them.
This collaboration celebrates many things as the two brands joined forces to produce the unique Nike x Tiffany limited edition sneaker. The chosen sneaker style (Air Force 1) was probably chosen due to its classic design and long-term popularity. However, the model is also celebrating its 40th birthday this year, and this is surely going to add an extra sprinkle of hype to the occasion.
The collab also marks Tiffany's first debut in the footwear scene. By keeping the color palette limited and neutral gives the collab a more classic edge and more up Tiffany's street in terms of style. Plus, have you seen that sneaker box? We are sure those will be collectibles in the coming future, no doubt about it.
Up Next, Rocking the Screen: "Daisy Jones and the Six" Comes to Life in Long-Awaited Adaptation