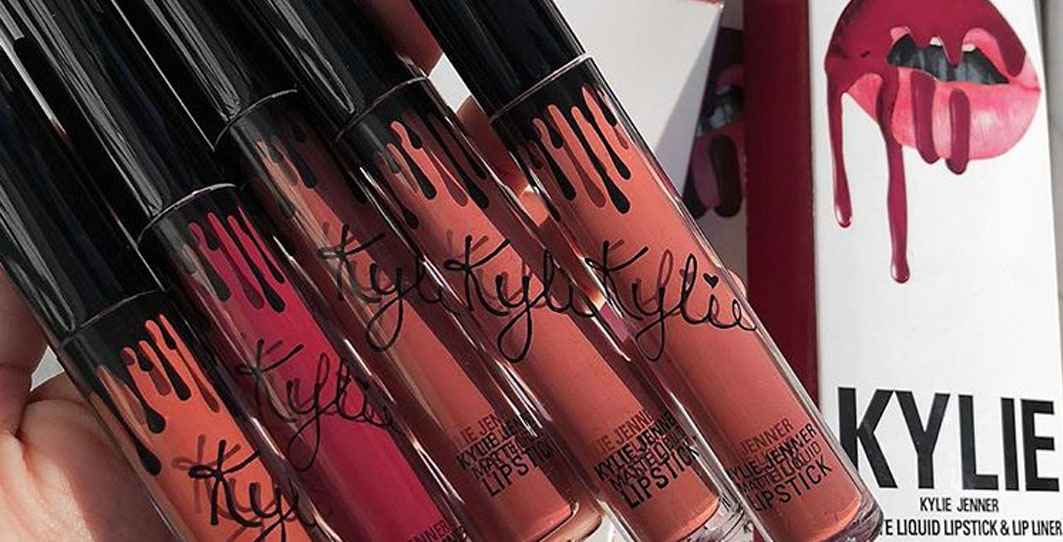 The New Kylie Cosmetics Lip Kits Are Having A Marmite Moment
Love 'em or hate 'em?
Gone are the days when makeup was meant for enhancing our natural features. Long. Gone. Case in point: green lipstick. One of Kylie Jenner's new lip kits, to be precise.
Once queen of the nude lip realm, Kylie has followed sister Kim K's lead and made her cosmetics comeback with some super-bold colors. The beauty mogul teased a bright coral, a hot pink and an olive shade on Instagram, all of which sit in stark contrast to her well-loved pinks, mauves and caramels.
The reactions in the comments ranged from "Wtf is this putrid green tho?" to "The green one reminds me of diarrhea but I love it." And we have to say, we kind of agree.
Of course, this isn't the first time we've seen green lipsticks doing the rounds; Rihanna's Fenty Beauty Mattemoiselle Plush Matte Lipstick comes in a 'Midnight Wasabi' shade. However, this one is less sickly and more sexy Poison Ivy from Batman. What else would you expect from RiRi though?
Will you be shopping any of Kylie's new shades? Let us know in the comments.
Next up, this Gucci logo bathing suit is a tangerine dream.
Top & preview image via Instagram @kyliecosmetics