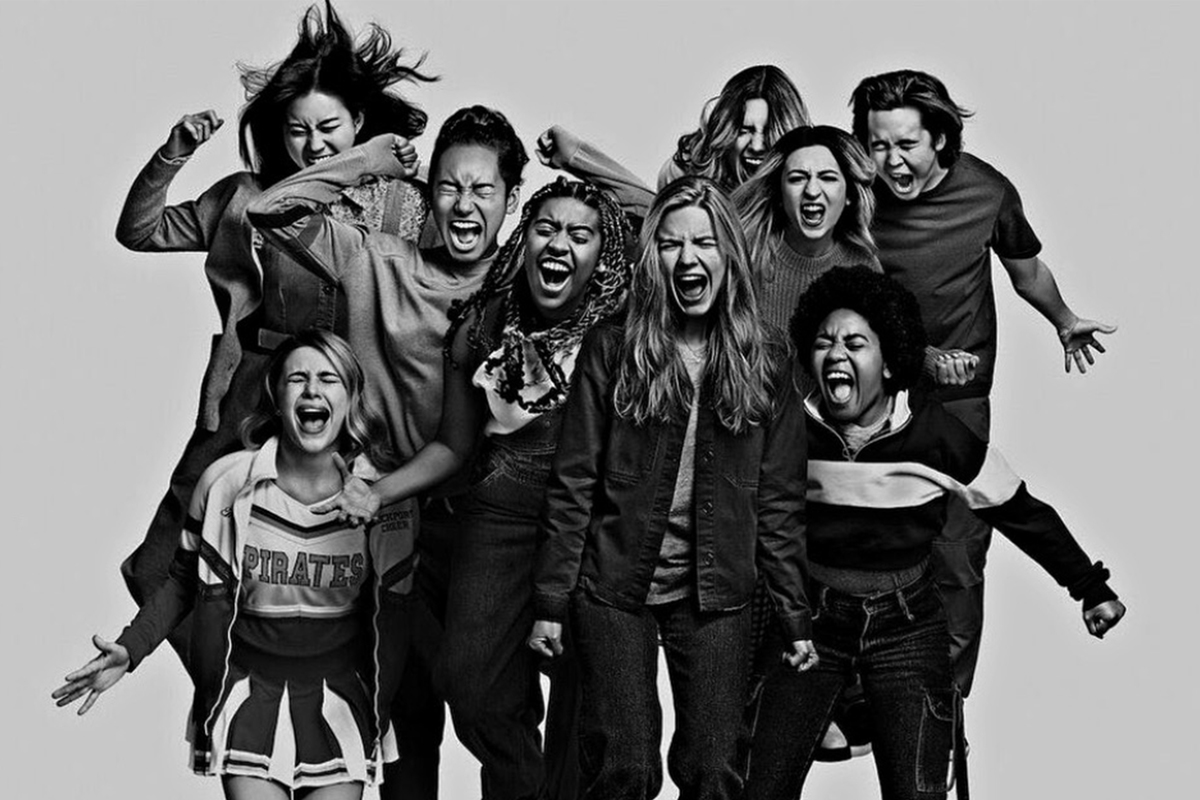 Netflix's Moxie: Did We Expect Too Much?
Parks and Recreation star Amy Poehler produced and starred in the flick.
Warning- this article contains spoilers for Netflix's Moxie.
To kick off Women's History Month, Netflix have imparted its latest progressive YA attempt with Moxie, a screenplay based on the novel by the same name by Jennifer Matthieu. The plot follows shy 16-year-old Vivian (Hadley Robinson) as she takes inspiration from her once-rebellious mother (Amy Poehler) and anonymously publishes a scathing feminist zine, Moxie, at her high school. This sparks a movement that threatens the systemic culture of the school. The narrative was compelling, and I was excited to watch.
Unfortunately, my spirits were dampened.
It's possible that my expectations were too high. This is the streaming service that brings us Riverdale, after all. But what struck me about Moxie was how the plot weakened as it progressed. I found myself less interested in the tribulations of Vivian and drawn to side characters like Amaya and Kiera (Anjelika Washington and Sydney Park, respectively) as the Moxie group campaigned to win Kiera a sports scholarship over football star and bully Mitchell Wilson (Patrick Schwarzenegger).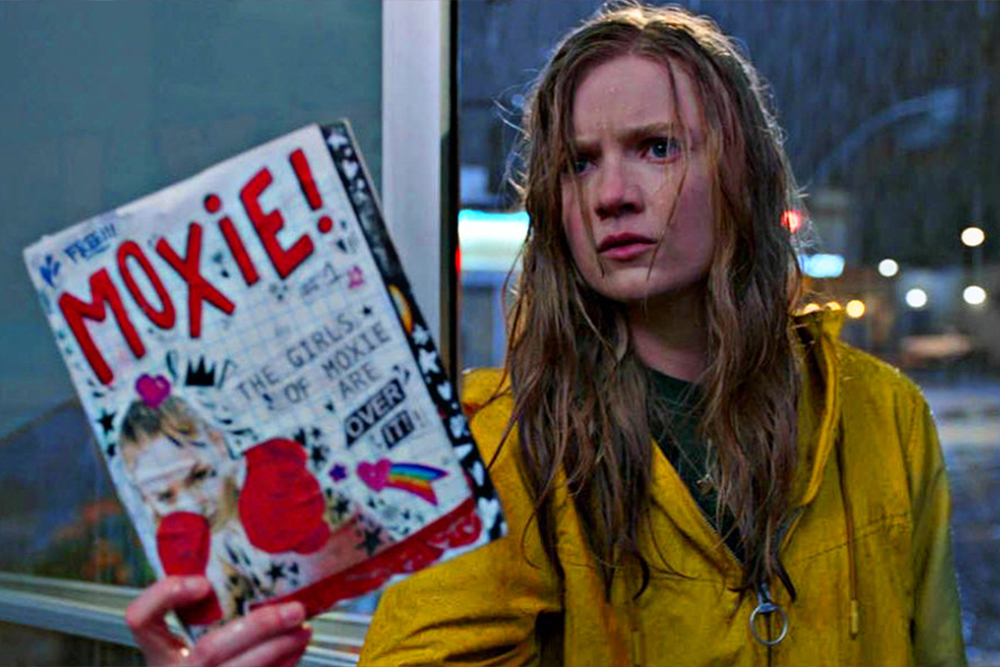 The introduction of Lucy (Alycia Pascual-Peña) and her decision to speak up against the harassment she receives by Mitchell would've been a great springboard to launch Lucy into the heart of the movie. Instead, it is Vivian, after discouraging Lucy from speaking up, who is inspired to lead the feminist movement against gender inequality. It is Lucy who is repeatedly gaslit when she reports Mitchell, especially when she speaks up against the yearly list of female students at the school, under categories like "most bangable" and "never been touched". It was disappointing when Lucy, while remaining an important part of the Moxie movement, faded into the background as the plot moved.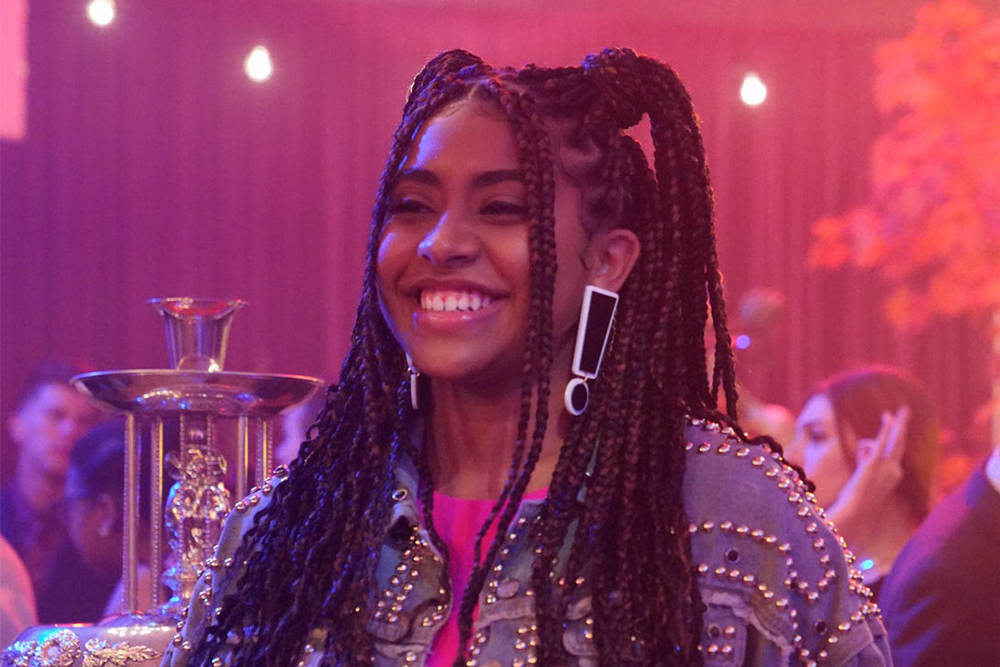 The movie also brushes past several key issues. In one scene, Vivian's best friend Claudia (Lauren Tsai), who is Chinese, gives an impassioned speech on how Vivian could never understand the severity of Claudia's school suspension because Vivian is white. Claudia explains that her mother worked hard to give her a good life in America, while Vivian was able to challenge the schoolboard with no thought of consequences. But in practically the next scene, Claudia and Vivian make up and Claudia's points are never mentioned again. Kind of an impactful issue to gloss over, Netflix.
In an almost two-hour runtime, the plot manages to do quite little. In short, I wanted to hear more from the minor characters- take CJ for example, a transgender student played by transgender actress Josie Totah. In one scene CJ laments that students and teachers alike still call her by her "old name". Unfortunately, this is basically the only time we hear from CJ. Characters that have more to give, that could've elevated the storyline the whole way through, are cast aside in favor of Vivian's rebellious efforts and the sweet but unnecessary love story.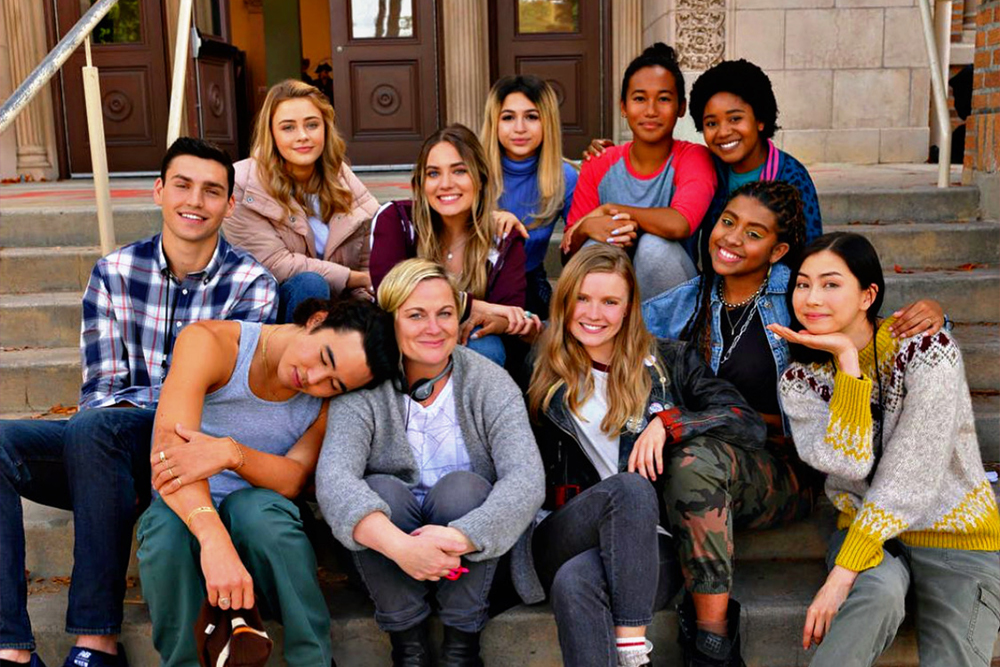 To conclude- I liked Moxie, but I expected more from it. It's an inoffensive way to ring in Woman's History Month, but probably not an offering I'll watch again.
Next Up, Studio Ghibli's First-Ever Stage Adaptation Of Spirited Away