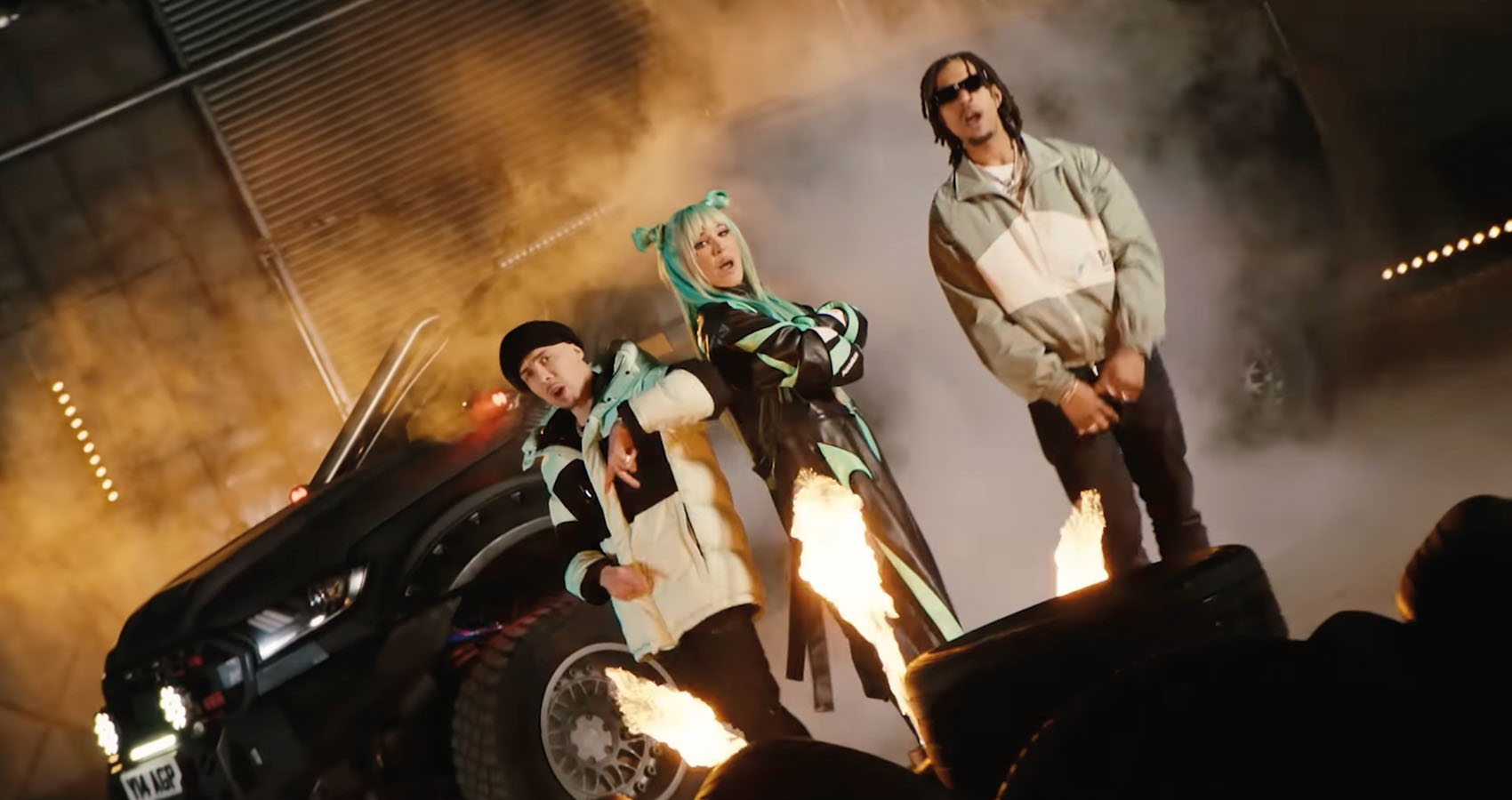 N-Dubz Release New Music Video For Their Single "February"
Marking their third music release this year.
N-Dubz members: Dappy (Costadinos Contostvlos), Tulisa Contostvlos, and Fazer (Richard Rawson) have dropped the visuals for their new single "February" directed by Reece Selvadoral.
The track was co-written by the trio and tells the story of being in a toxic relationship the lyrics include:
[Pre-Chorus]
"So you pull up to the house unannounced
Now we're shoutin' in the driveway
Shut the fuck up, they can hear us from a mile away
I knew this wouldn't end well from the get-go
But it's too late to let it go"
[Post-Chorus]
"Kiss me
You can't be without me, can't be with me
When I'm someone else's, then you'll miss me (Oh, no)
So Kiss me (Oh, no)
Oh, no (Oh, no)"
The new single is a follow-up to the group's comeback records "Charmer" and "Tour Bus Freestyle" since taking time off as a group in 2011.
After signing a new record deal with EMI Records, the group will be releasing more music soon and have plans for a new album. Additionally, the band will be performing at Gunnersbury Park (London), Earlham Park (Norwich), Custom House Square (Belfast), and Alexandra Head (Cardiff Bay) in the upcoming months.
You can watch the music video below.
Up Next, Missy Elliott Gets Honoured As The Living Legend She Is