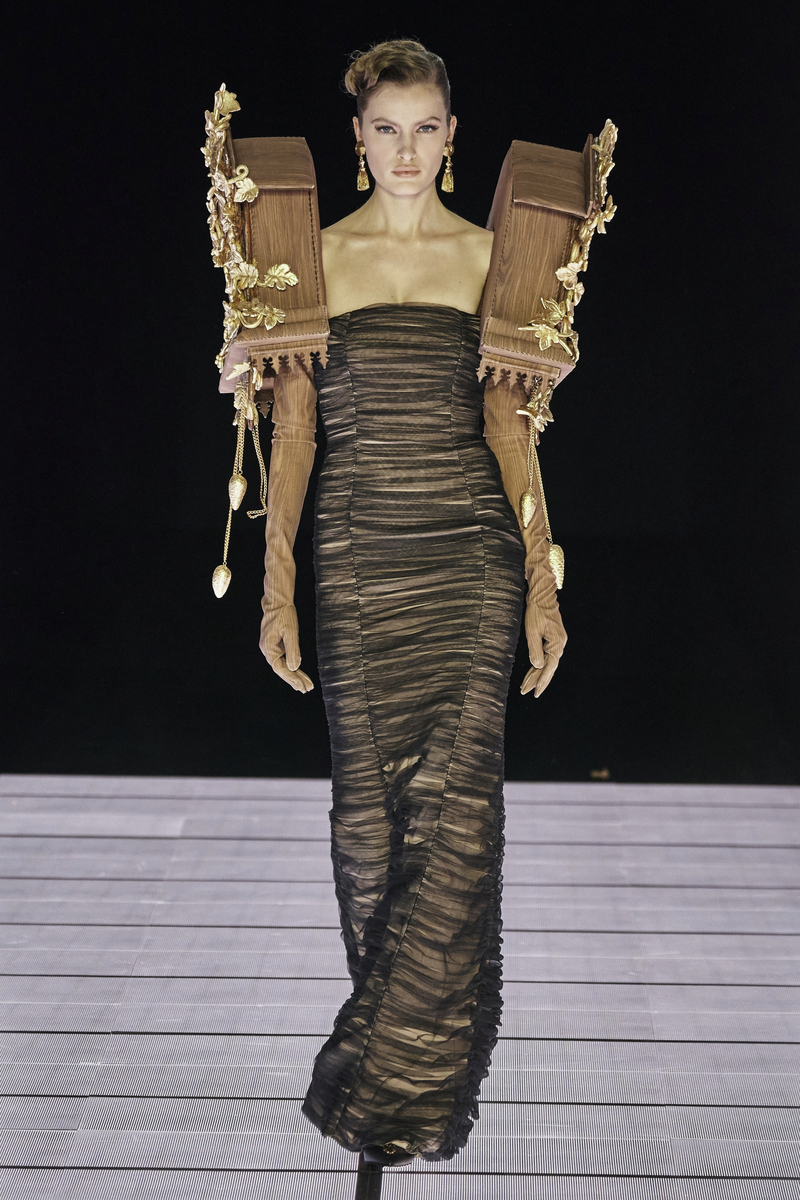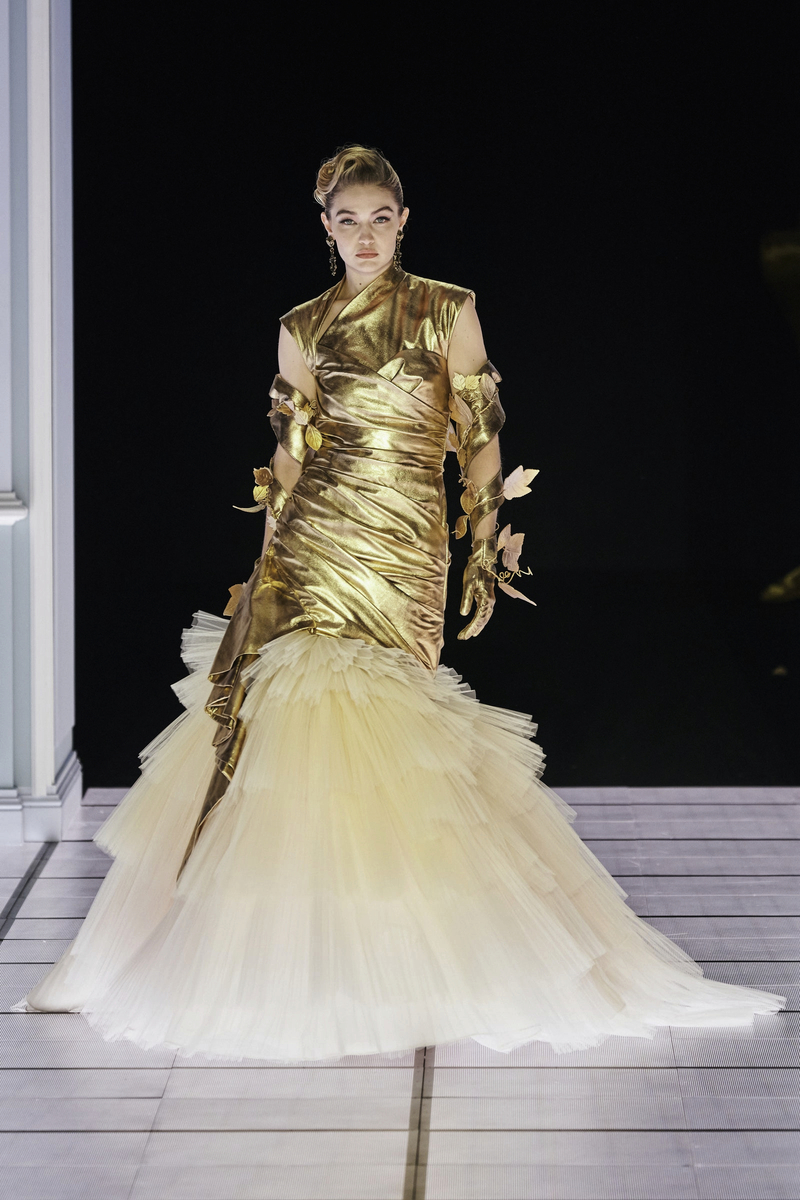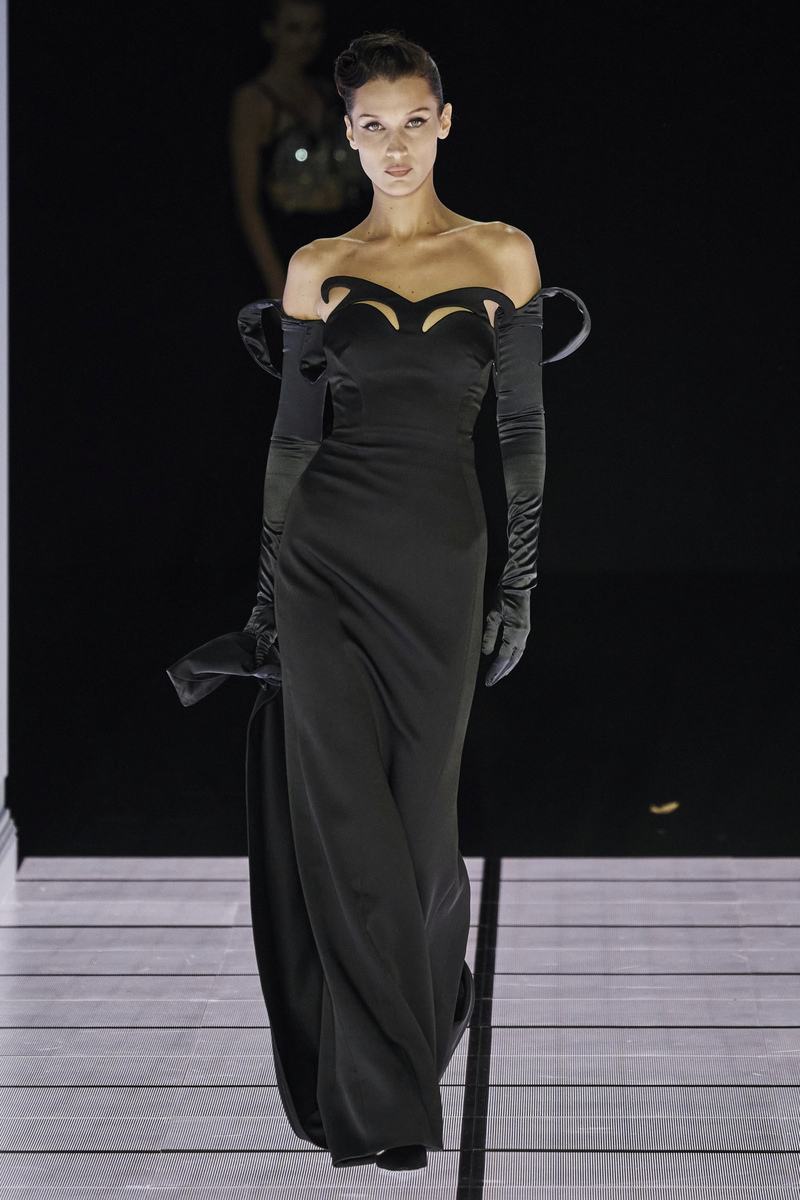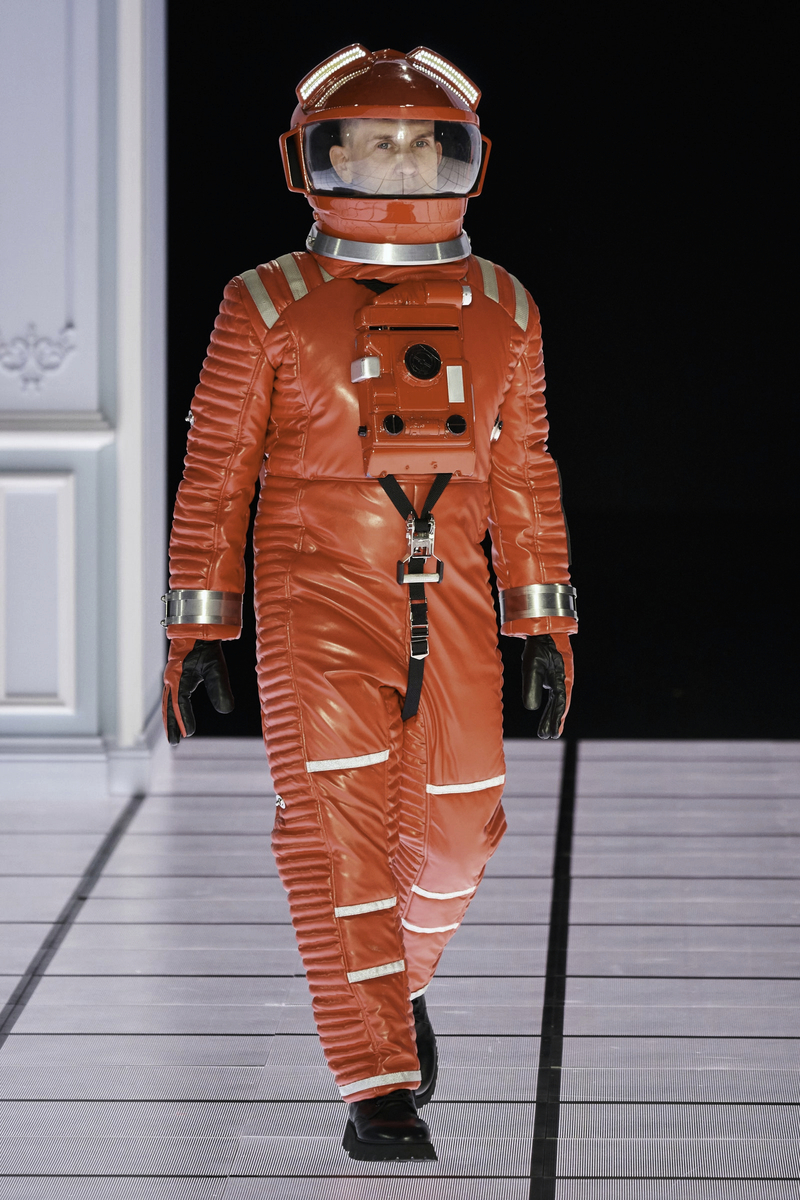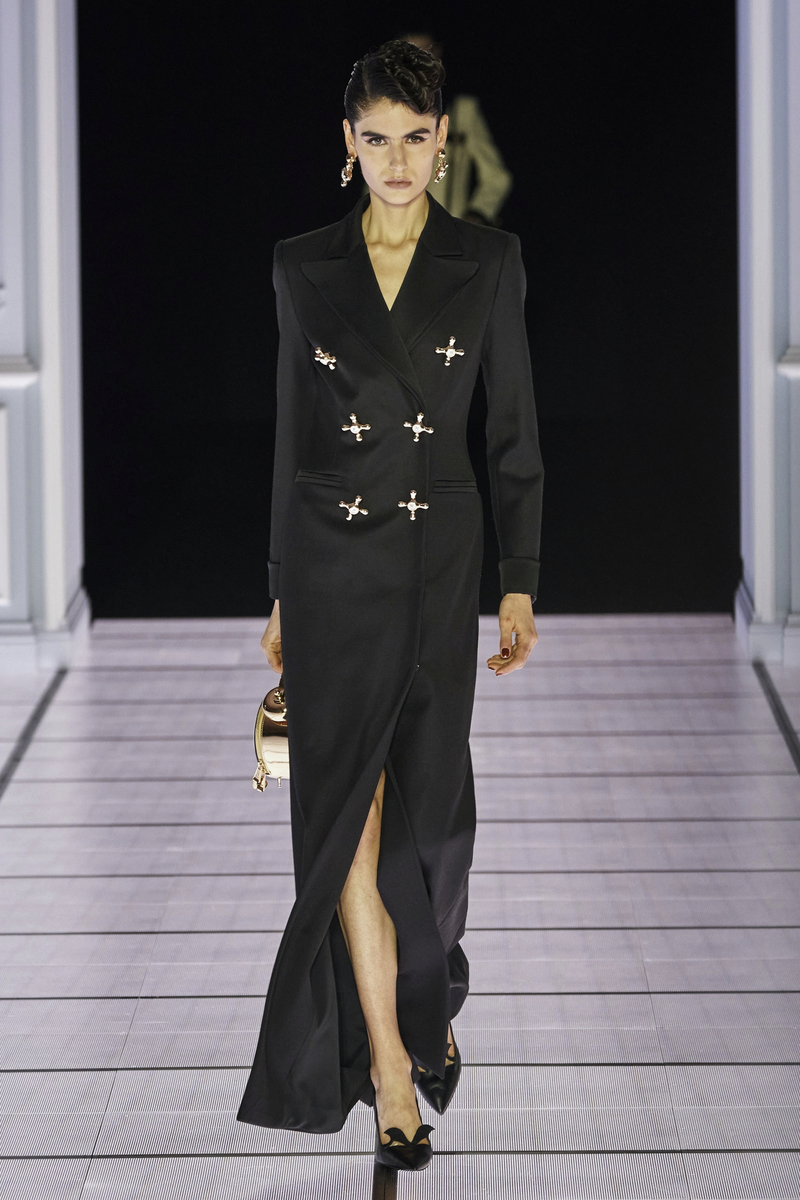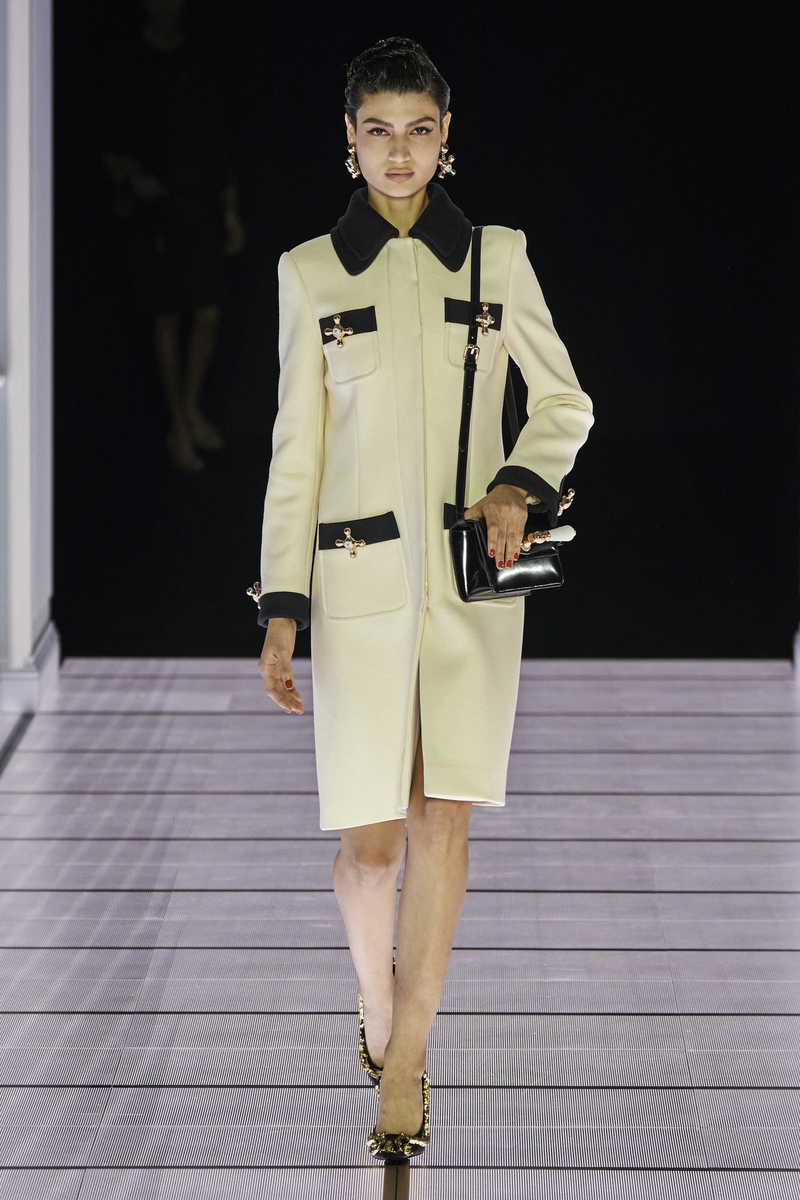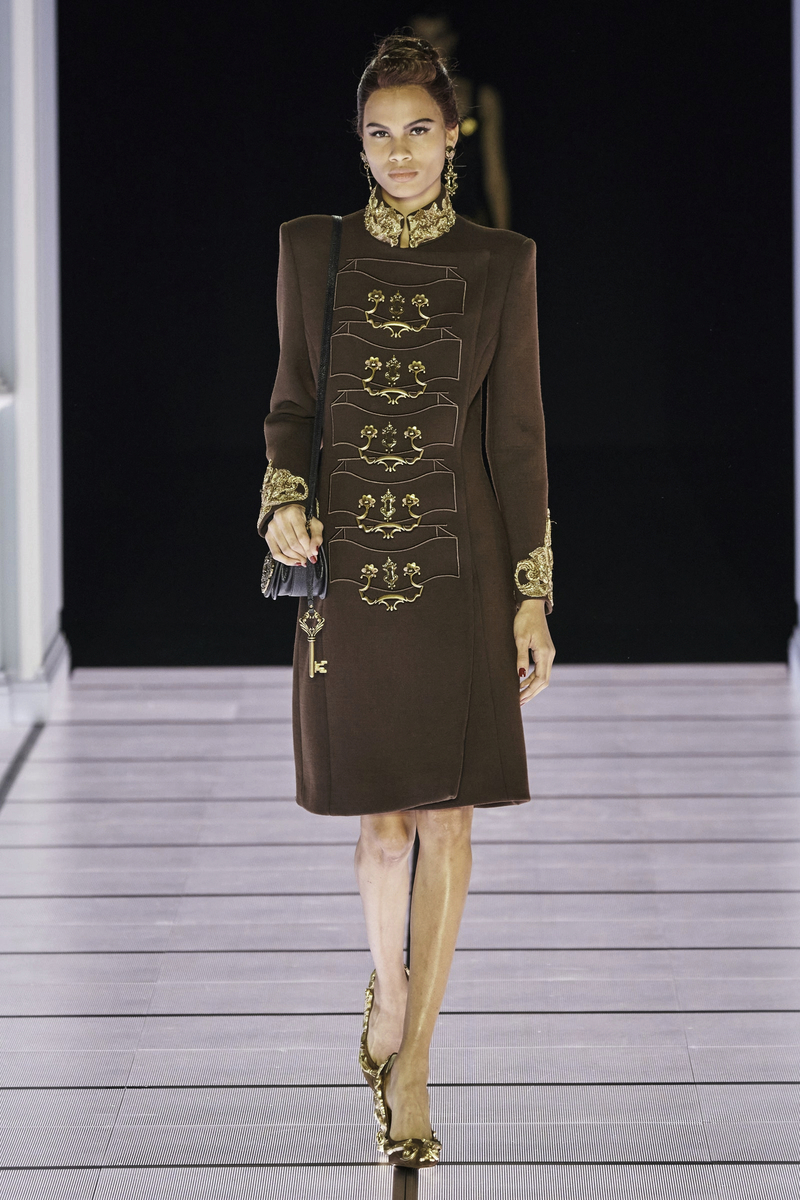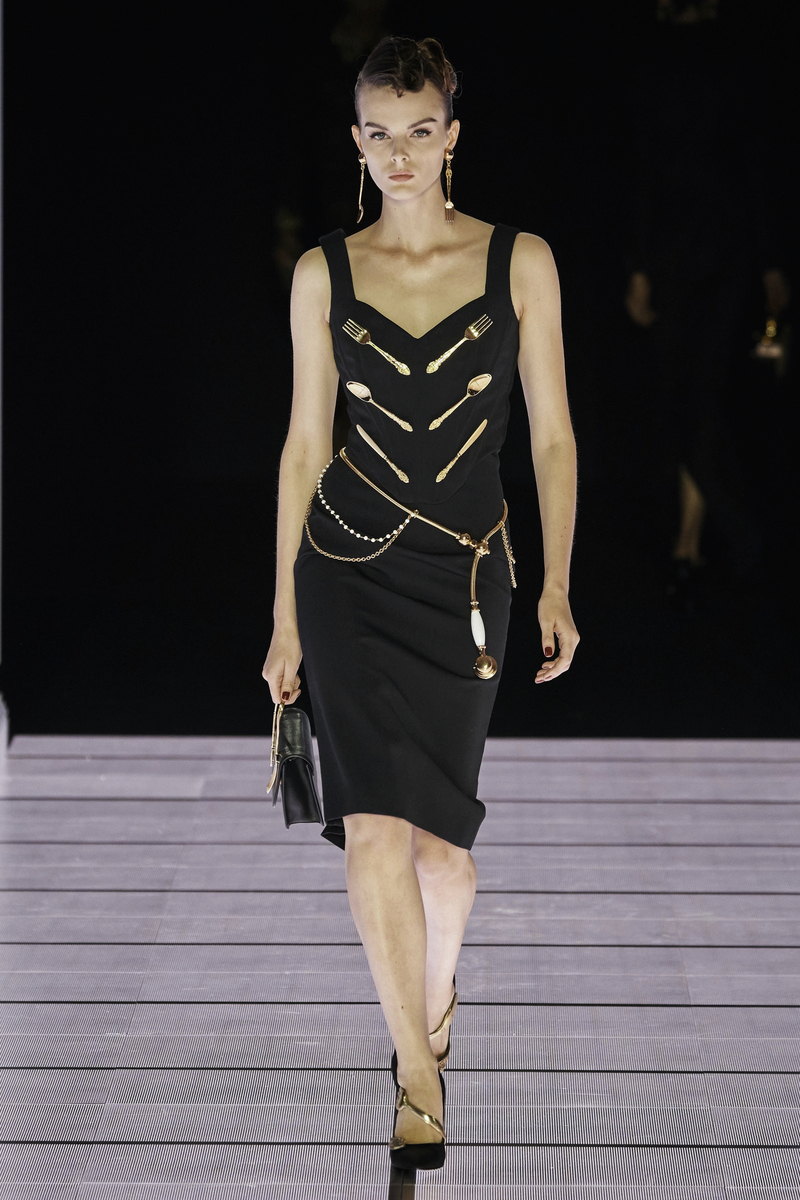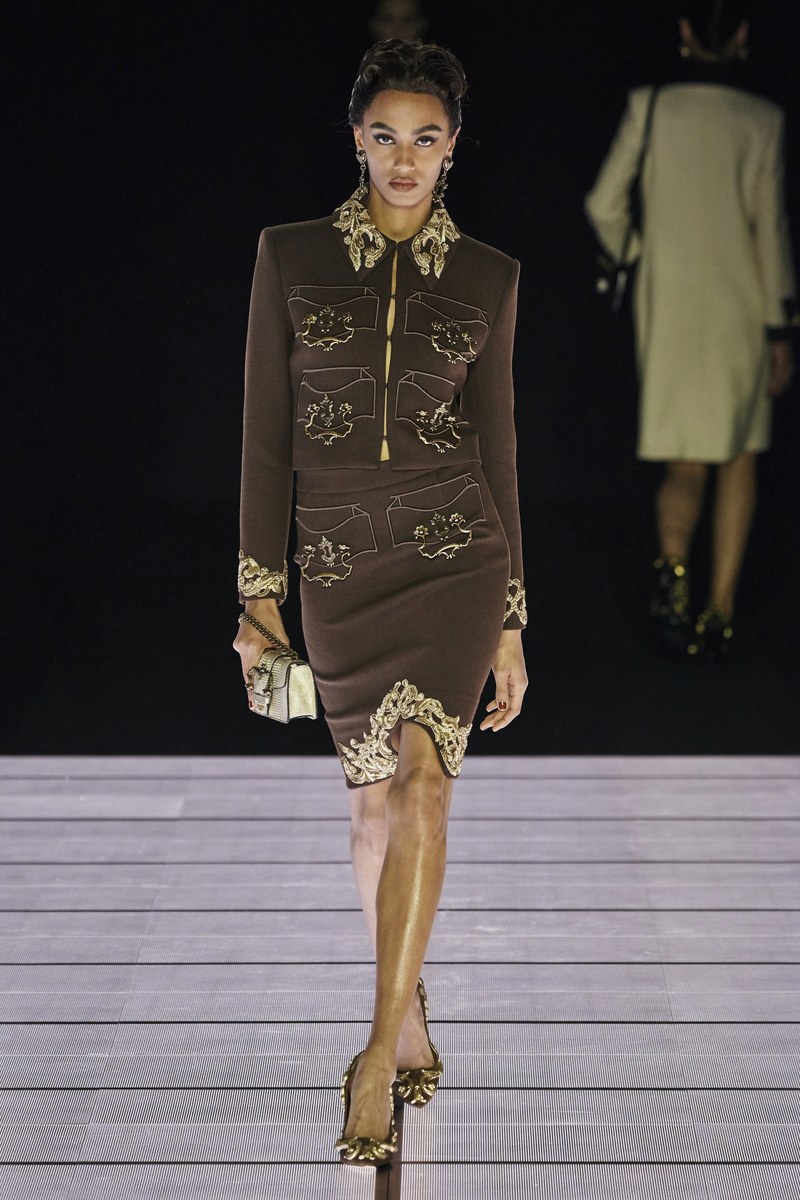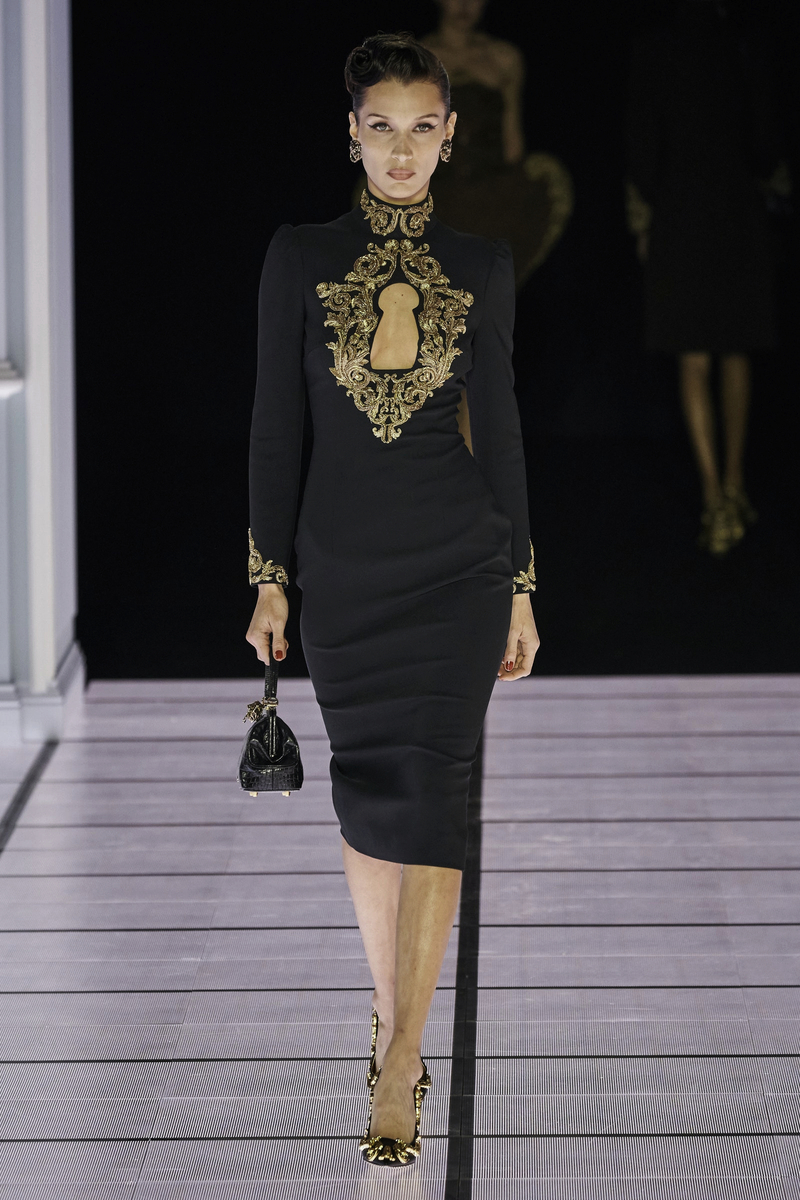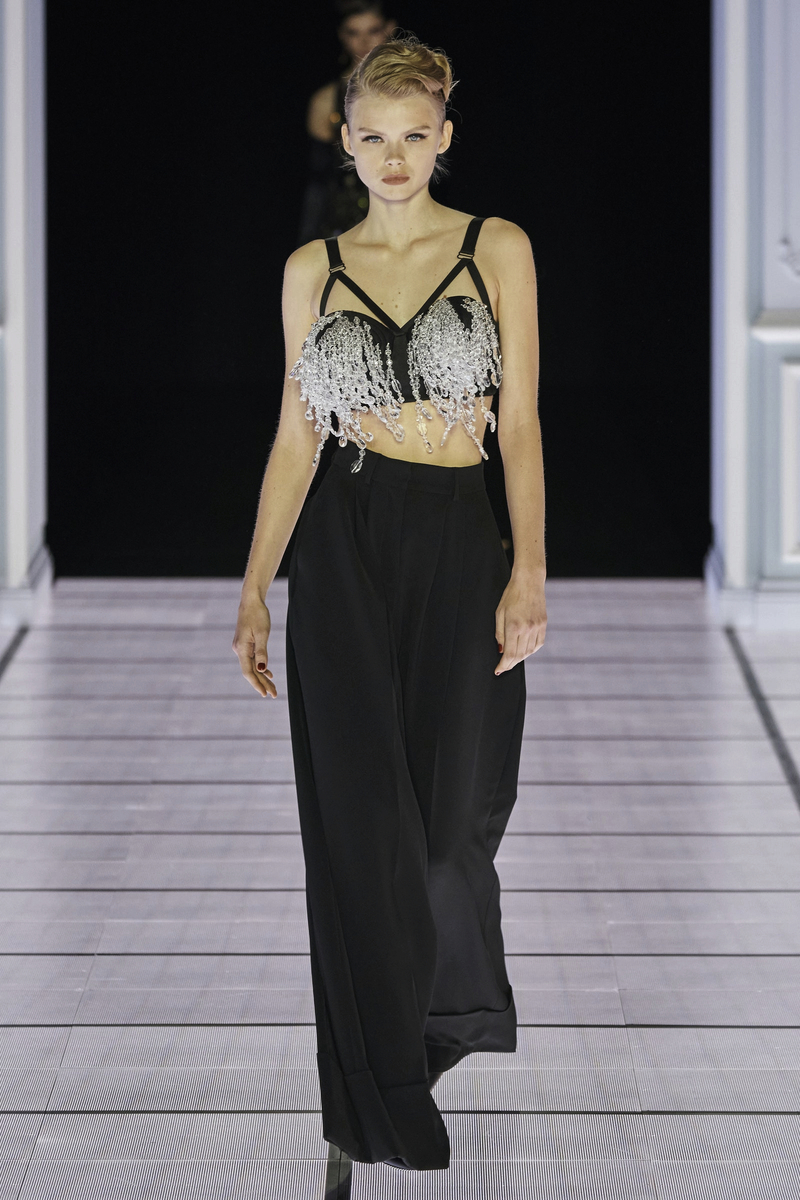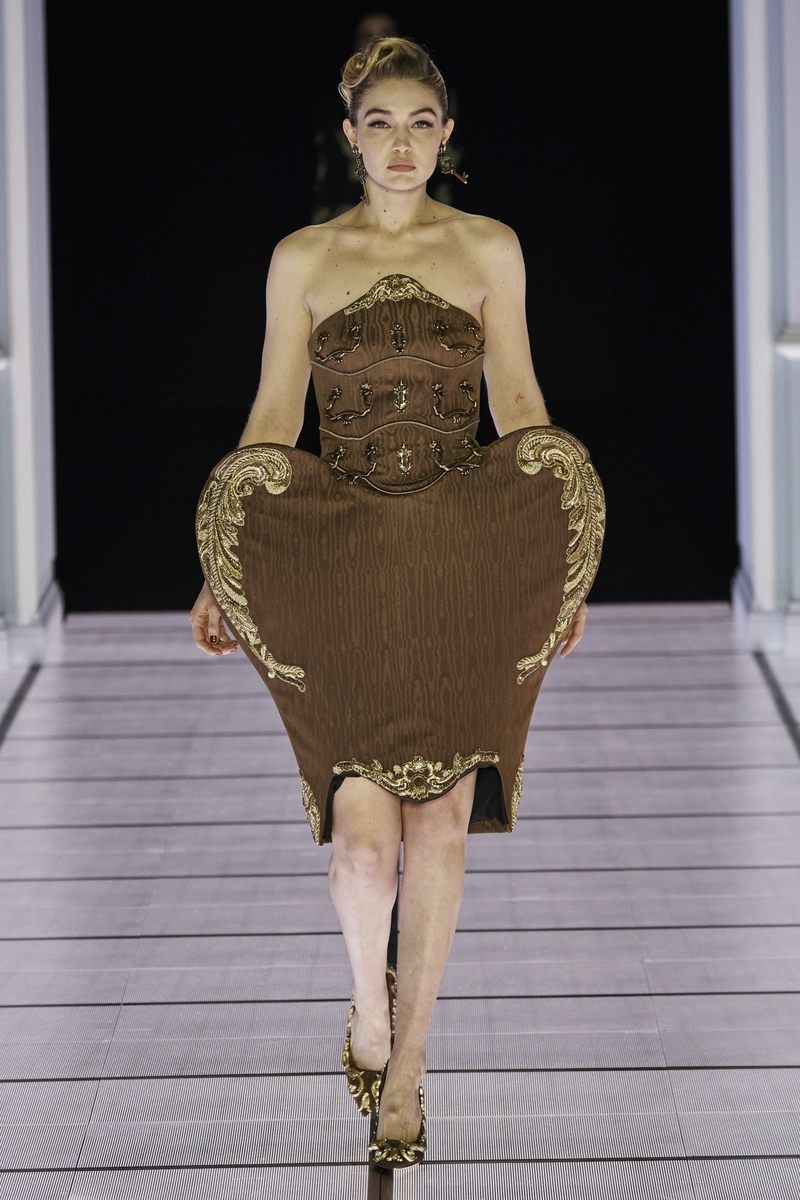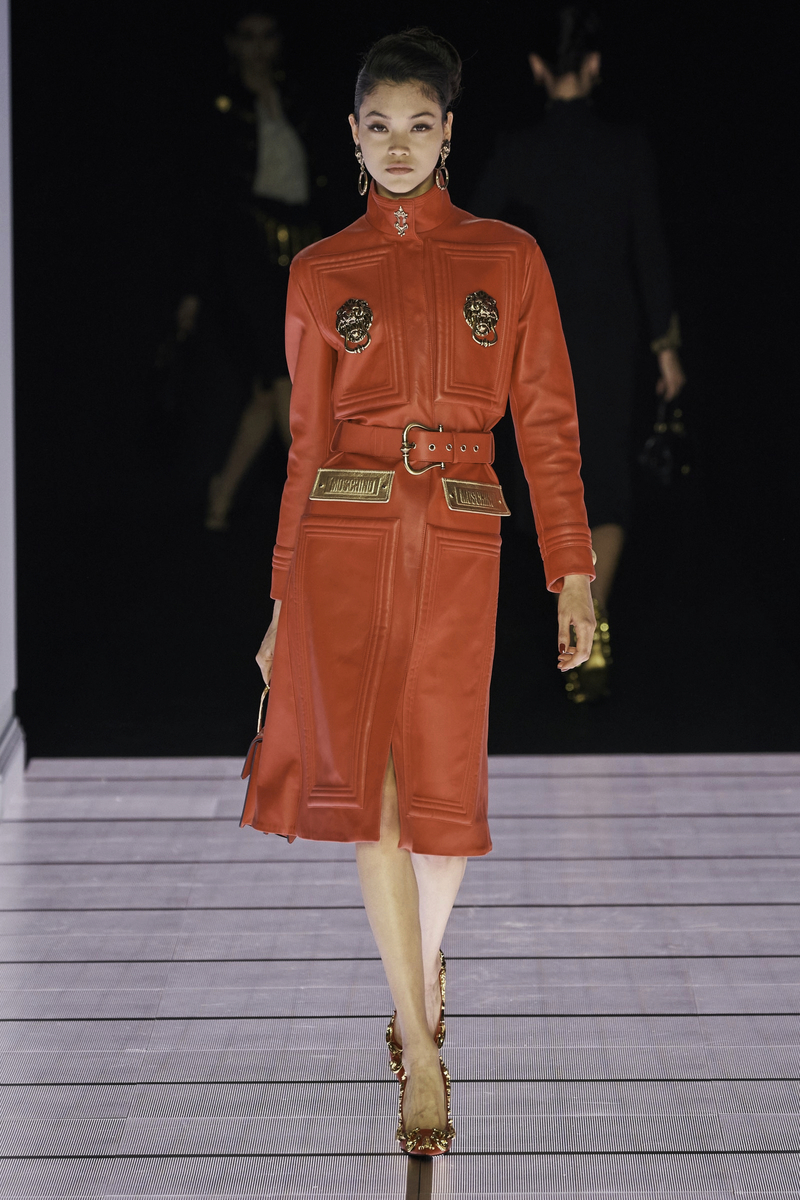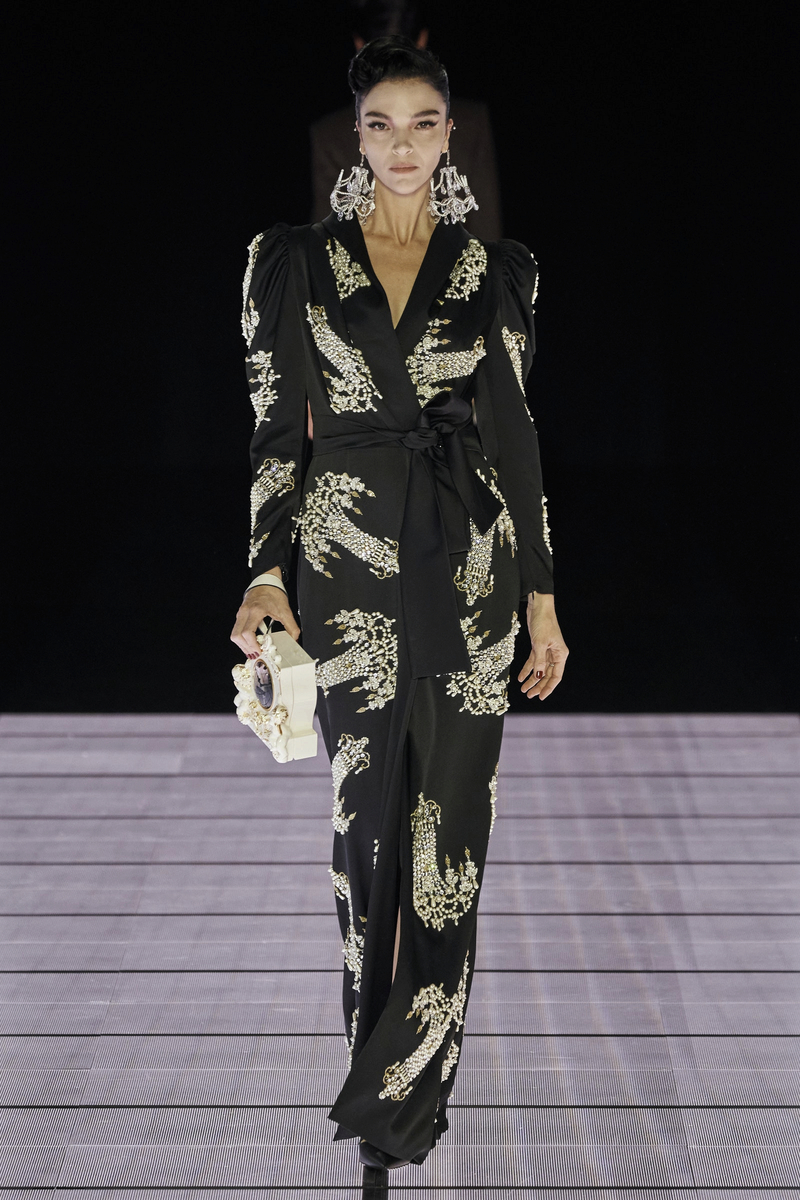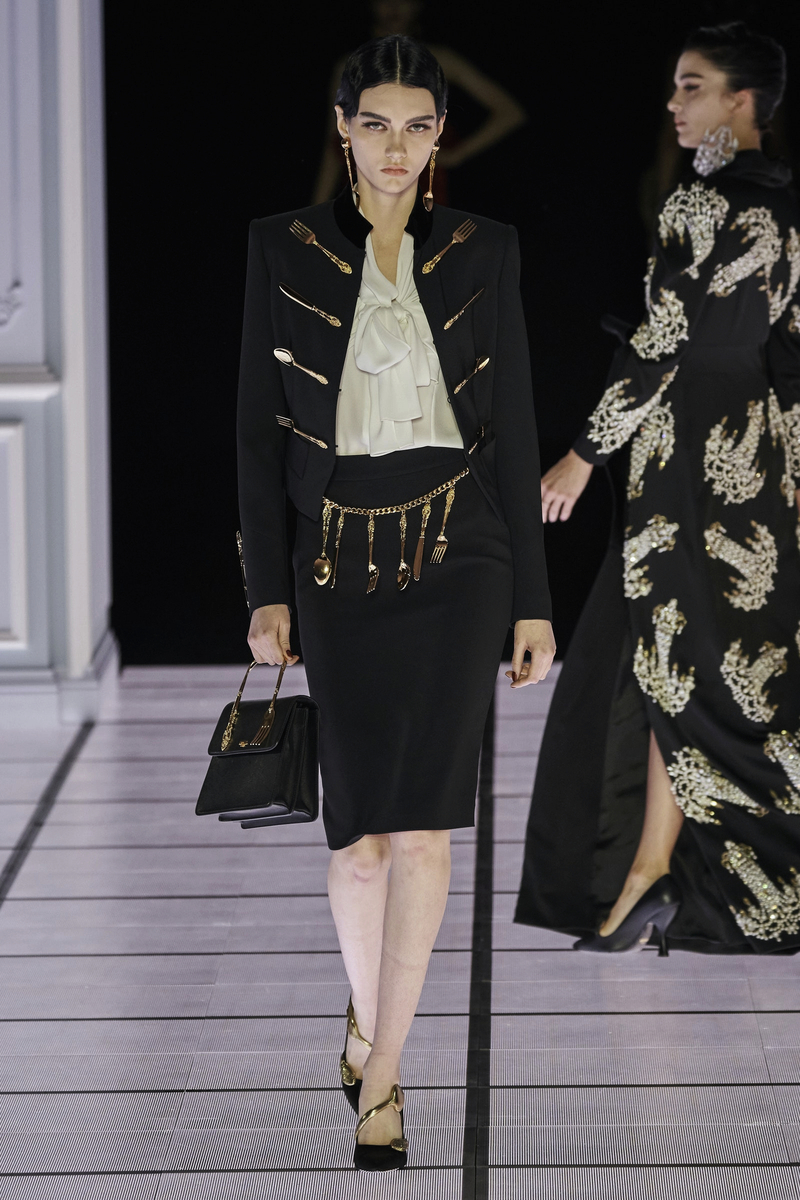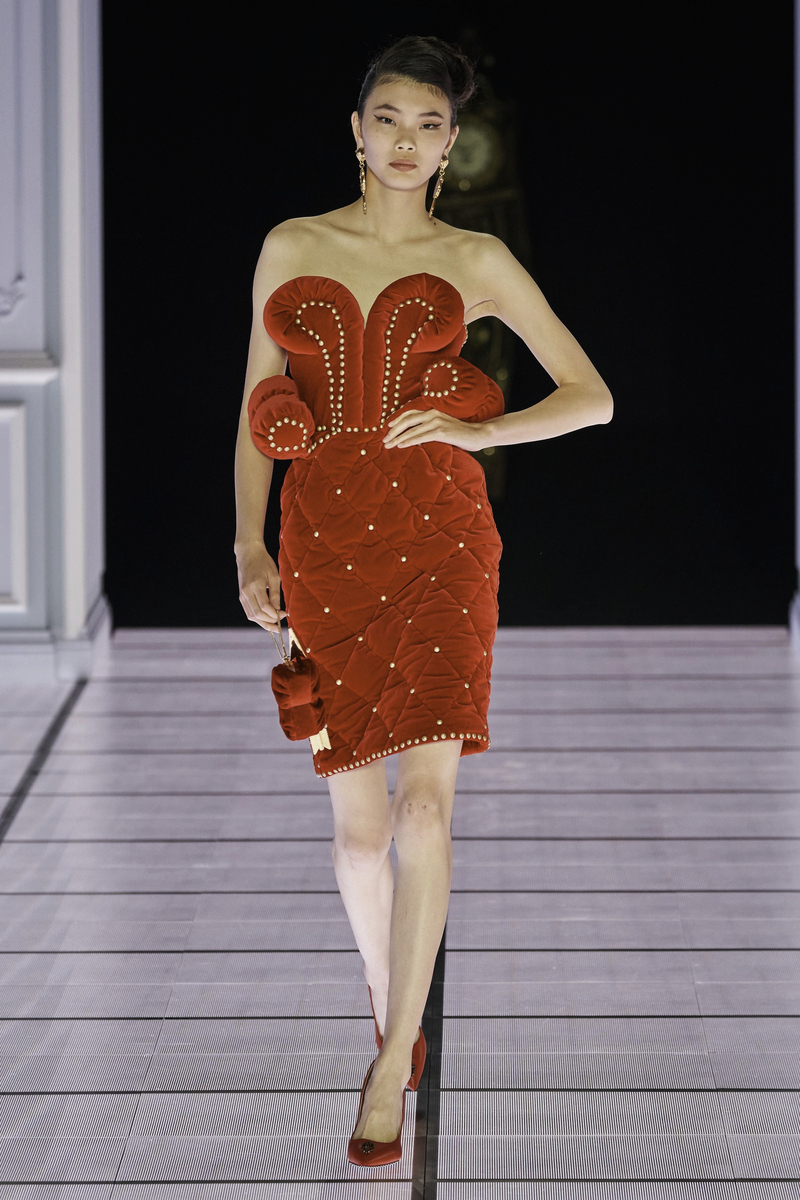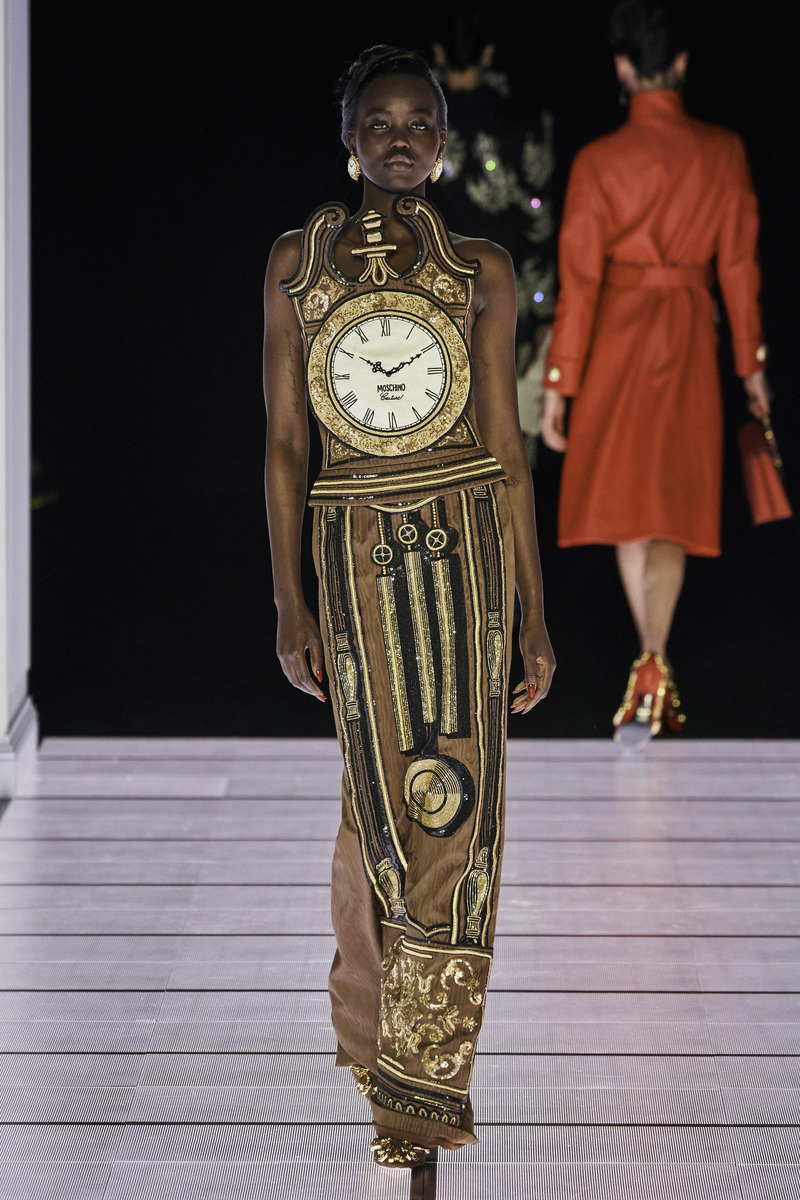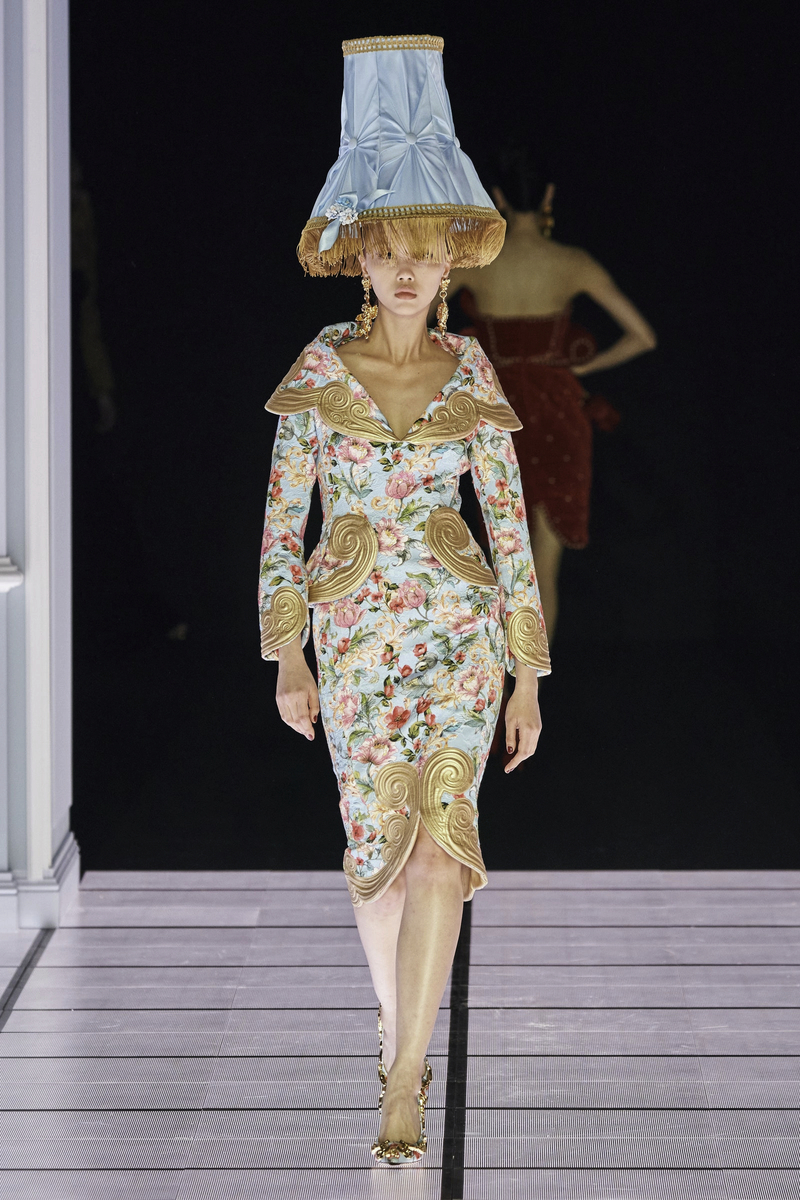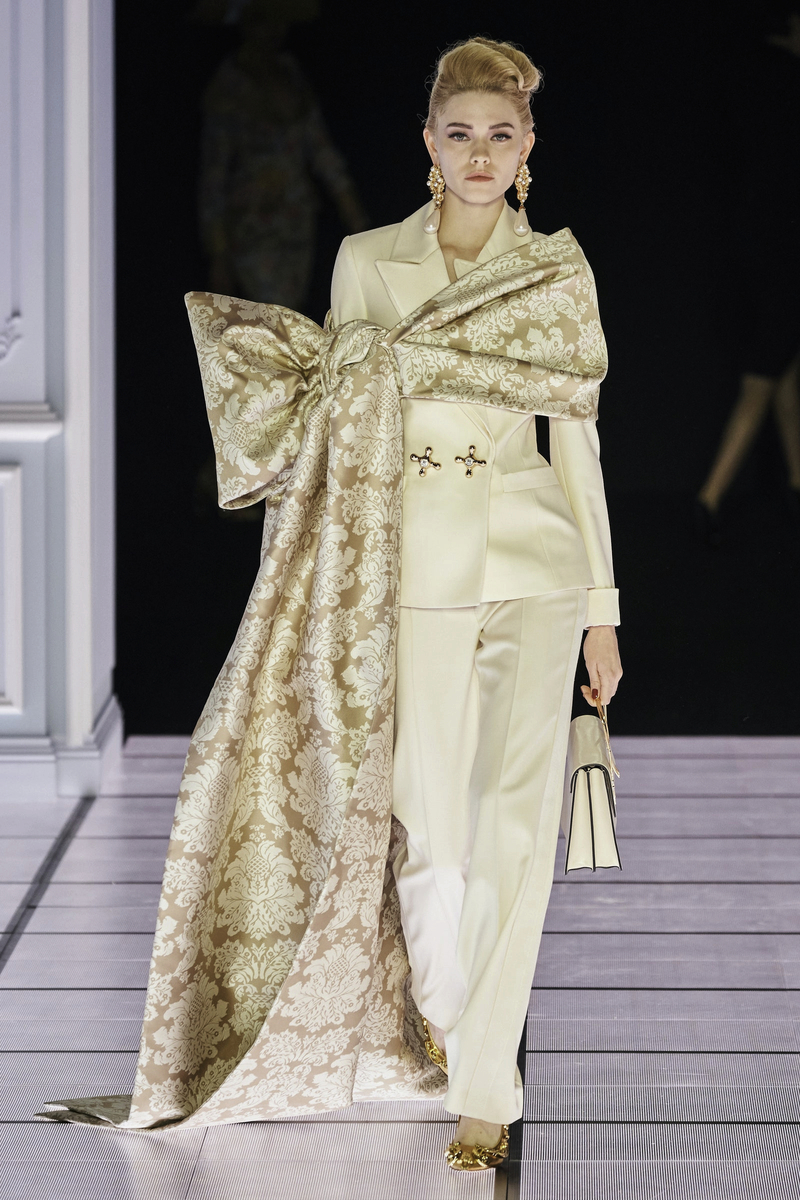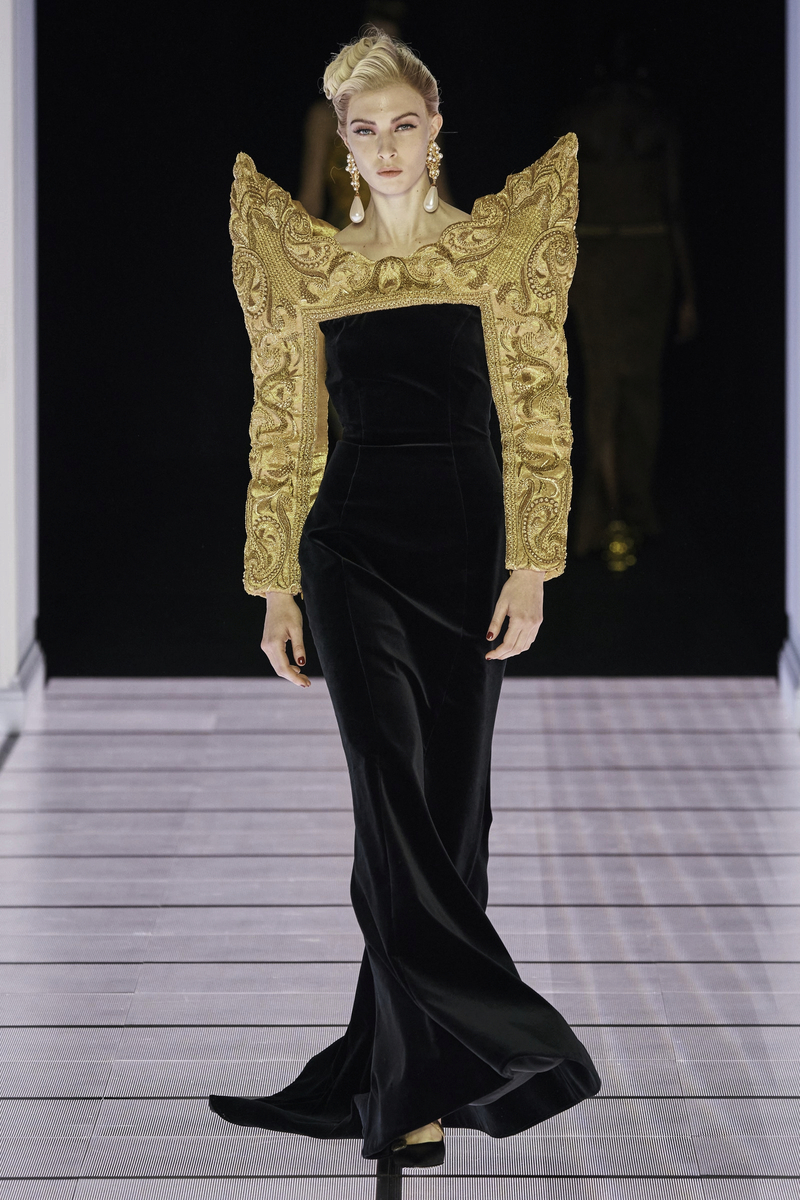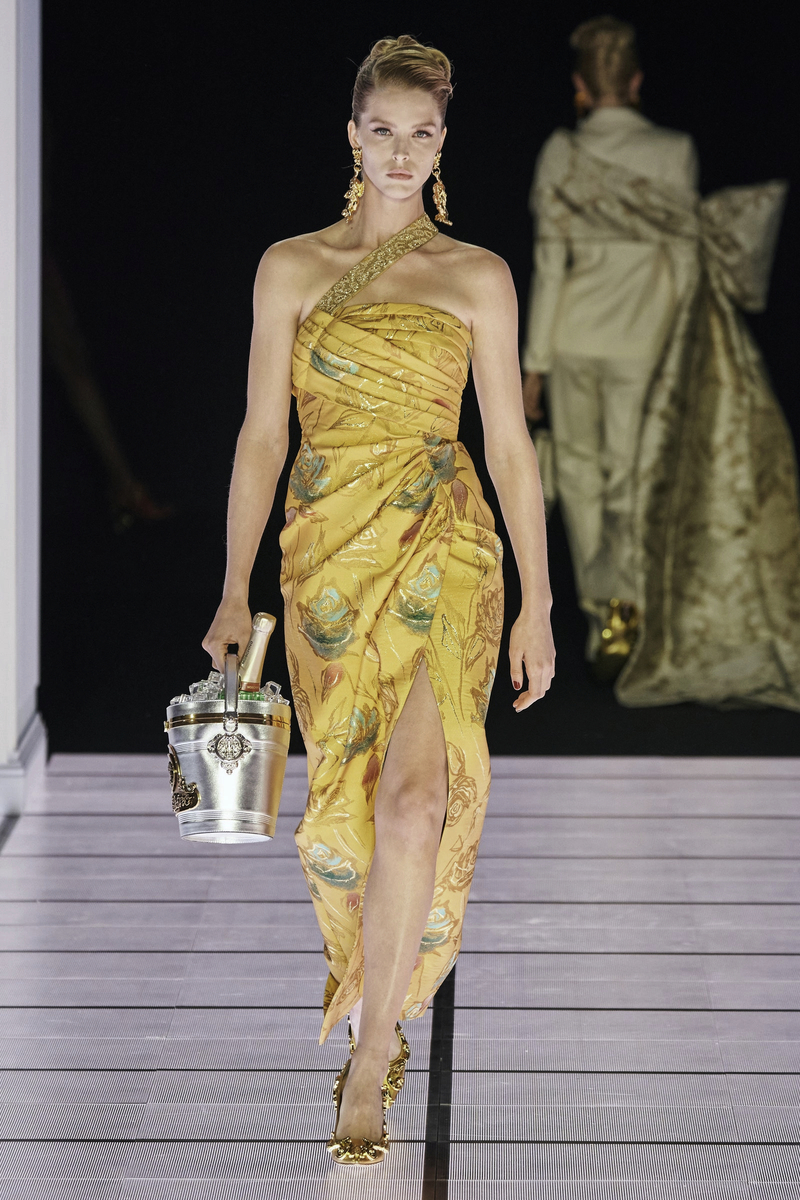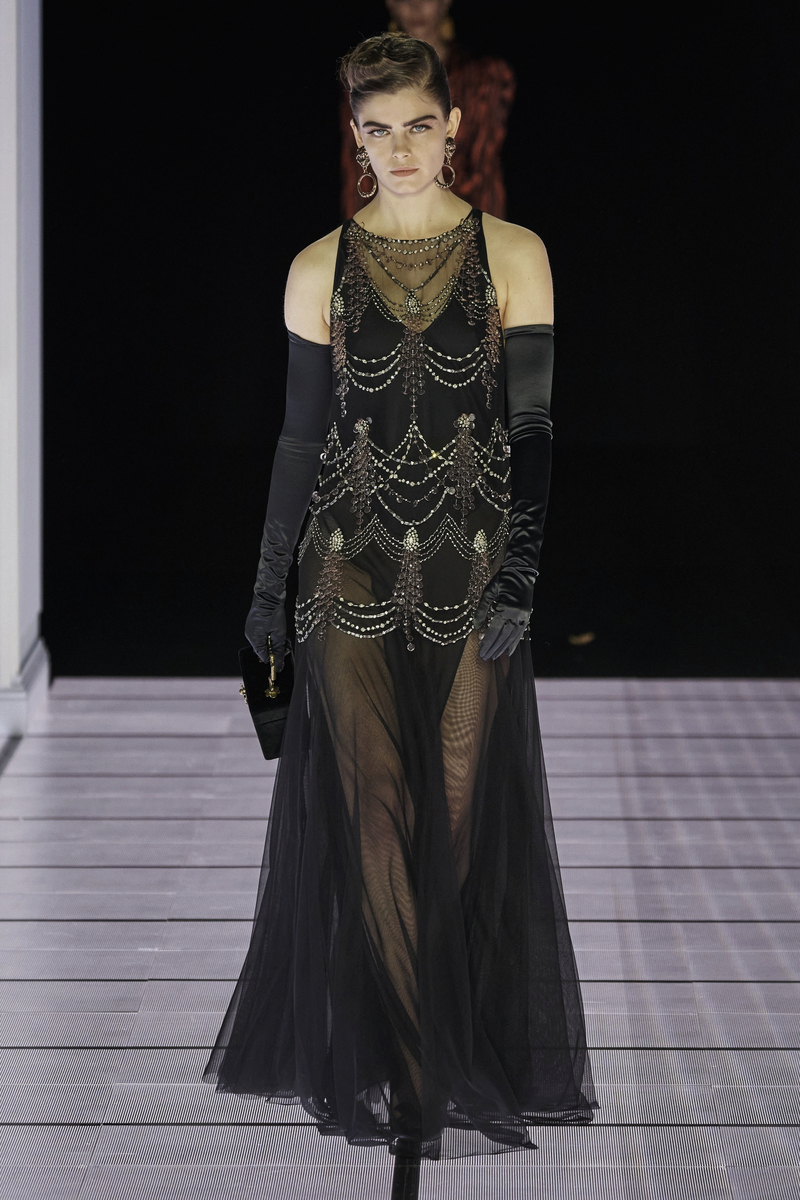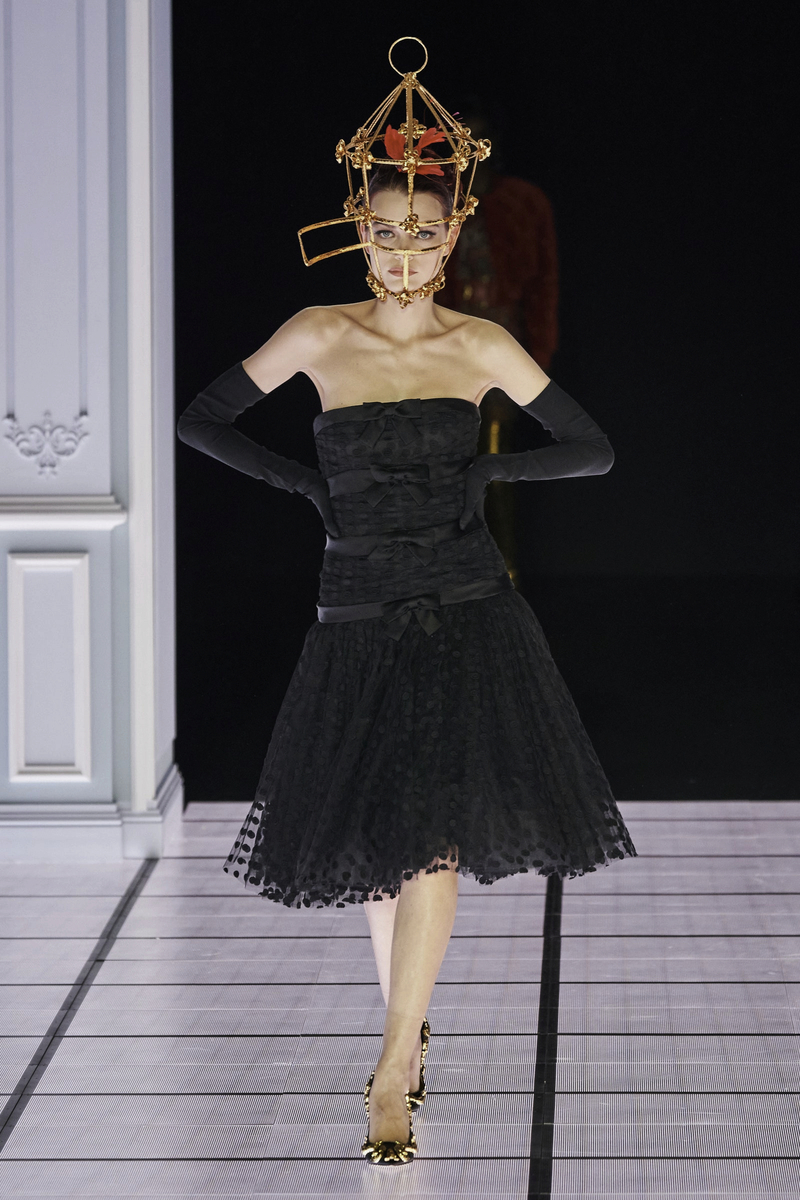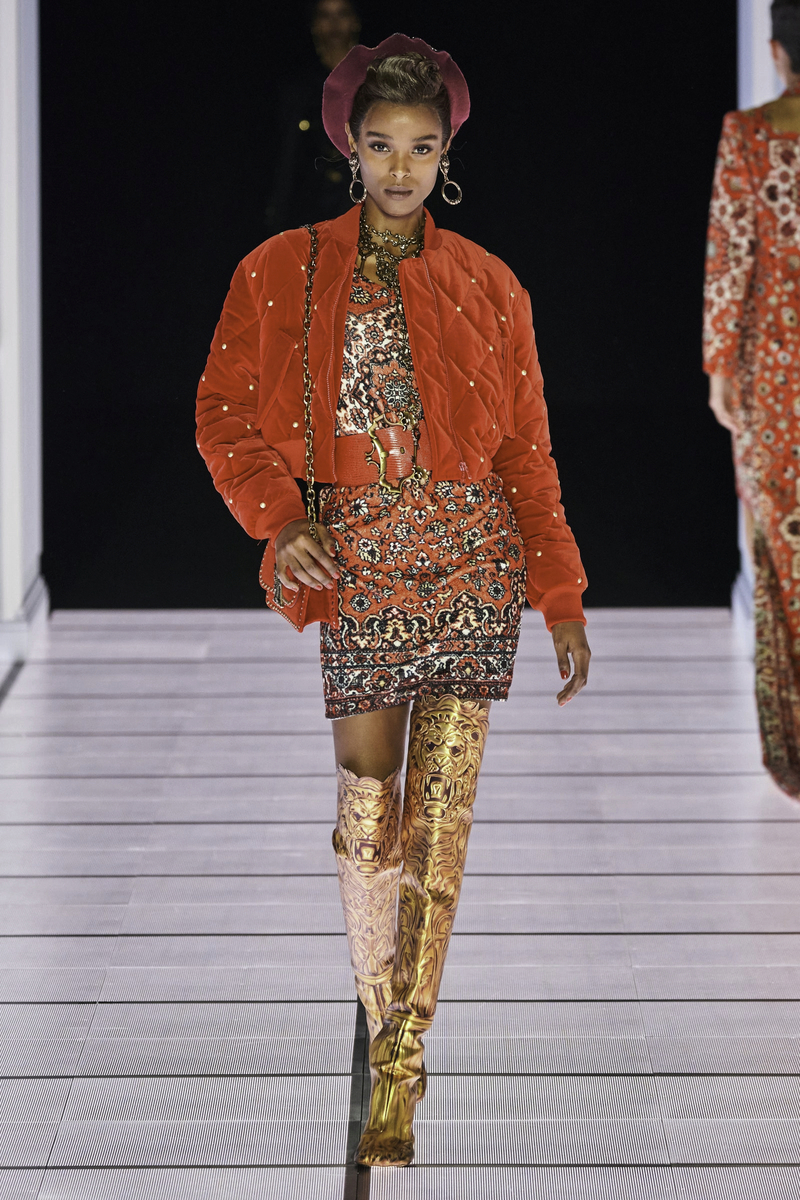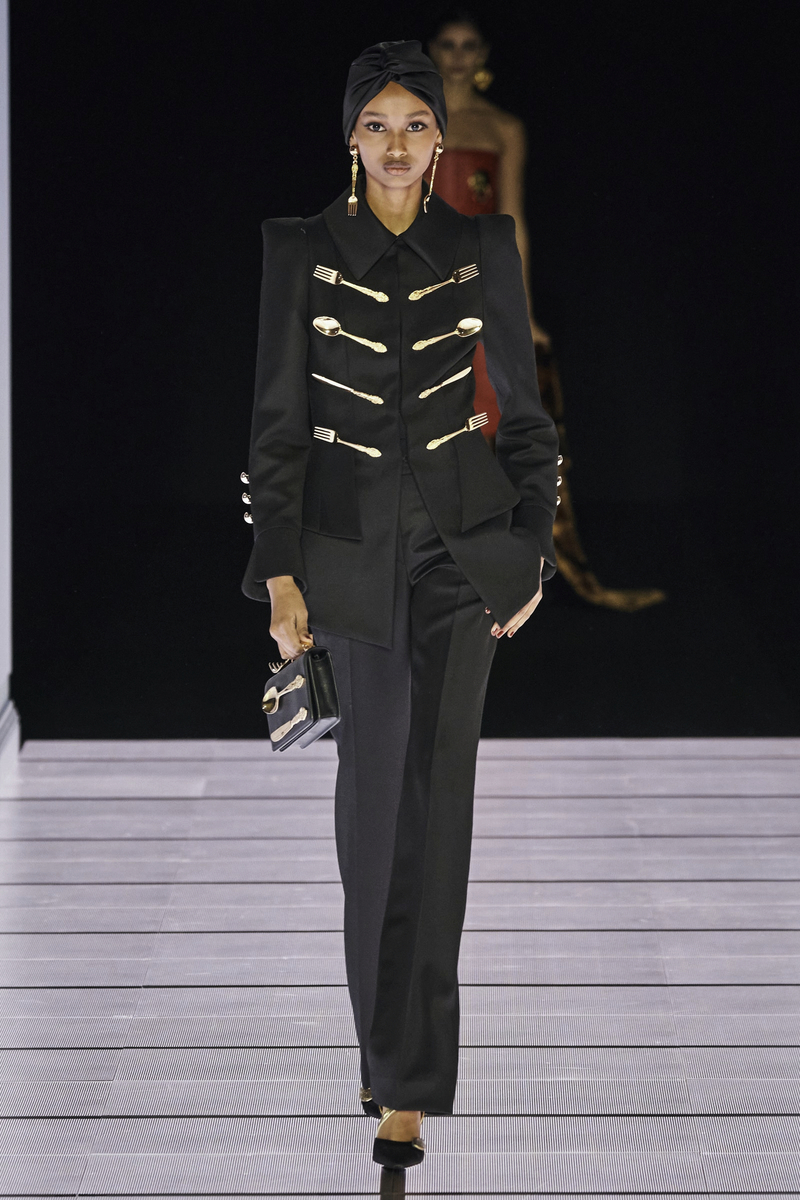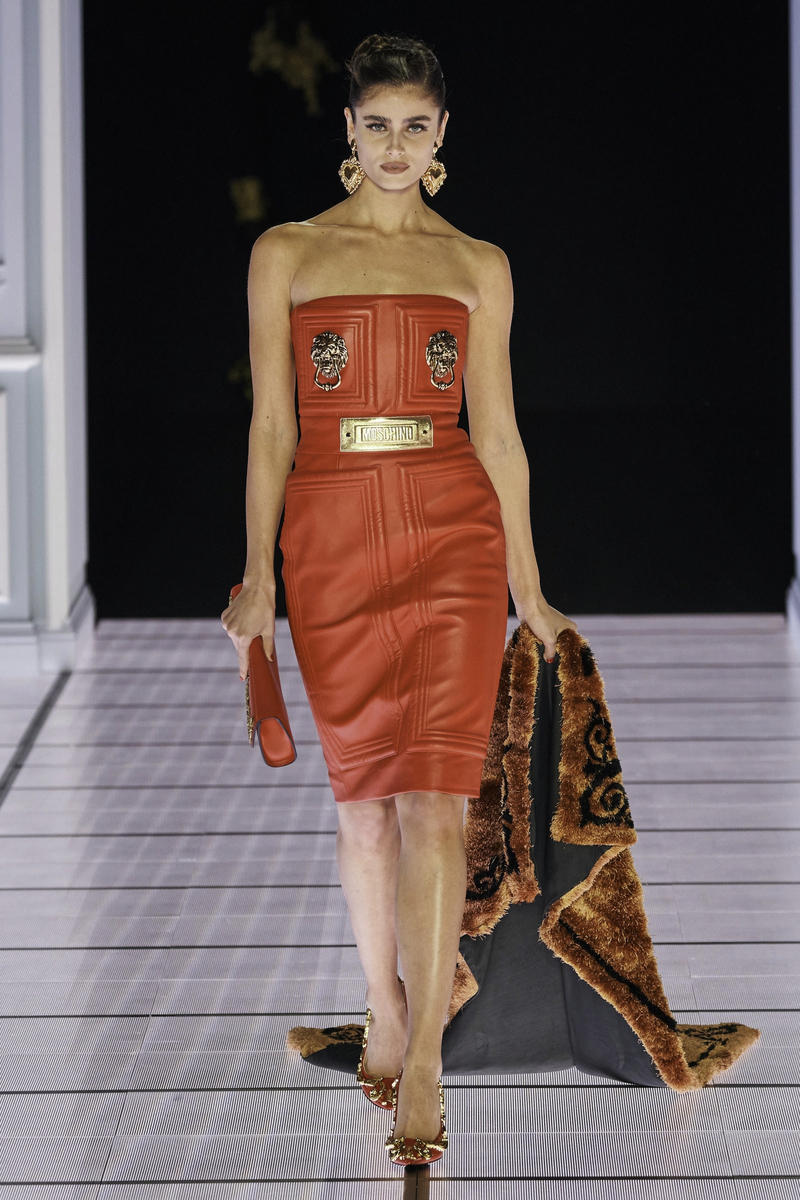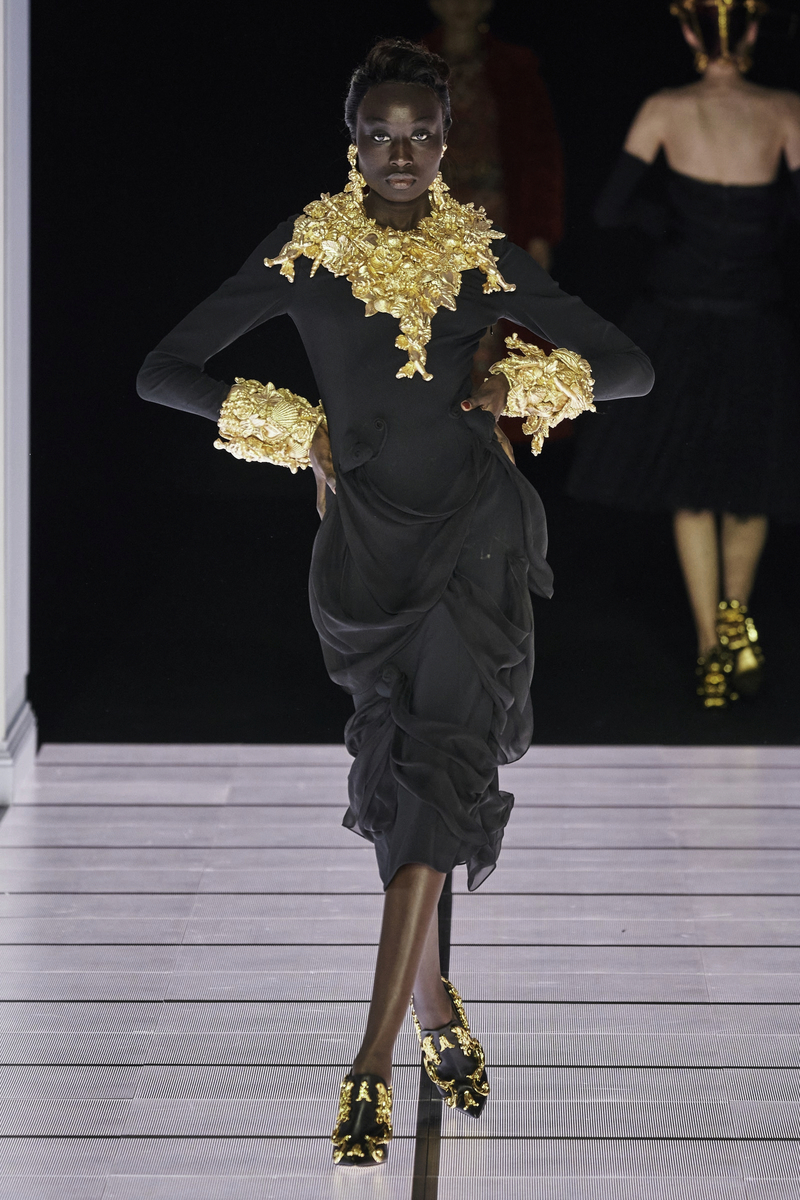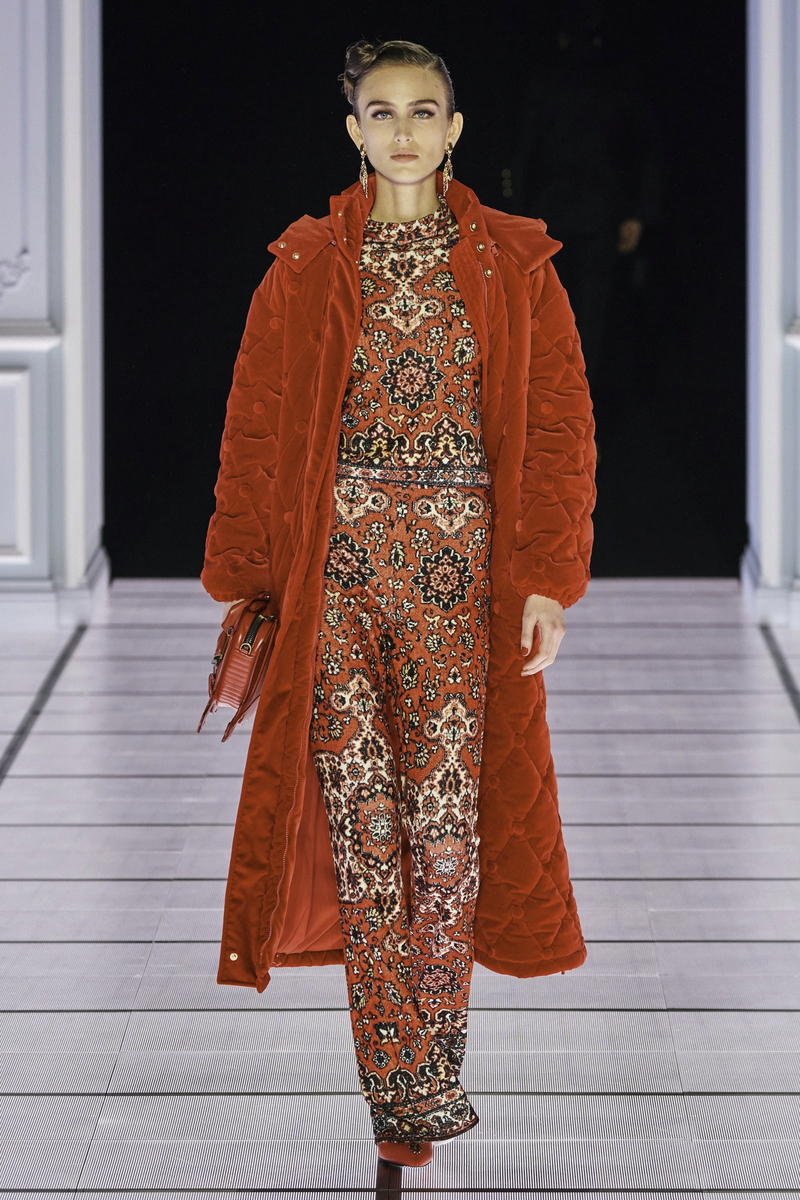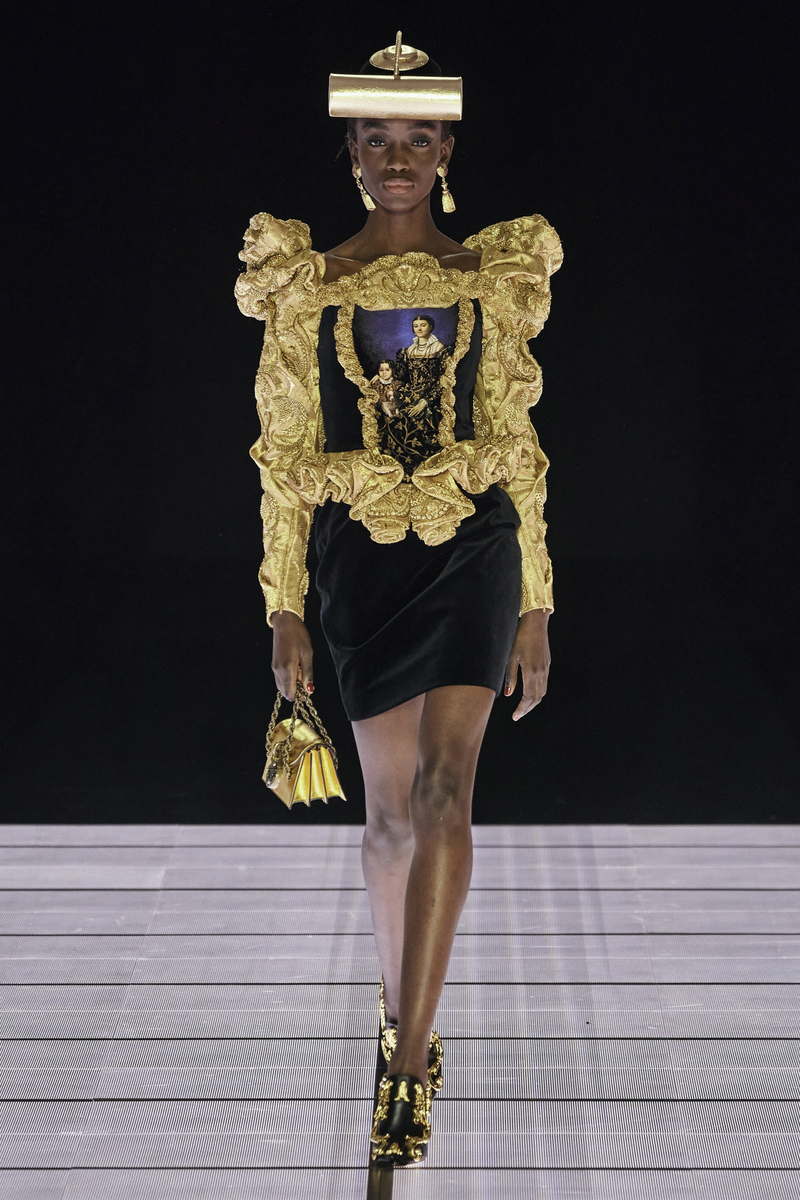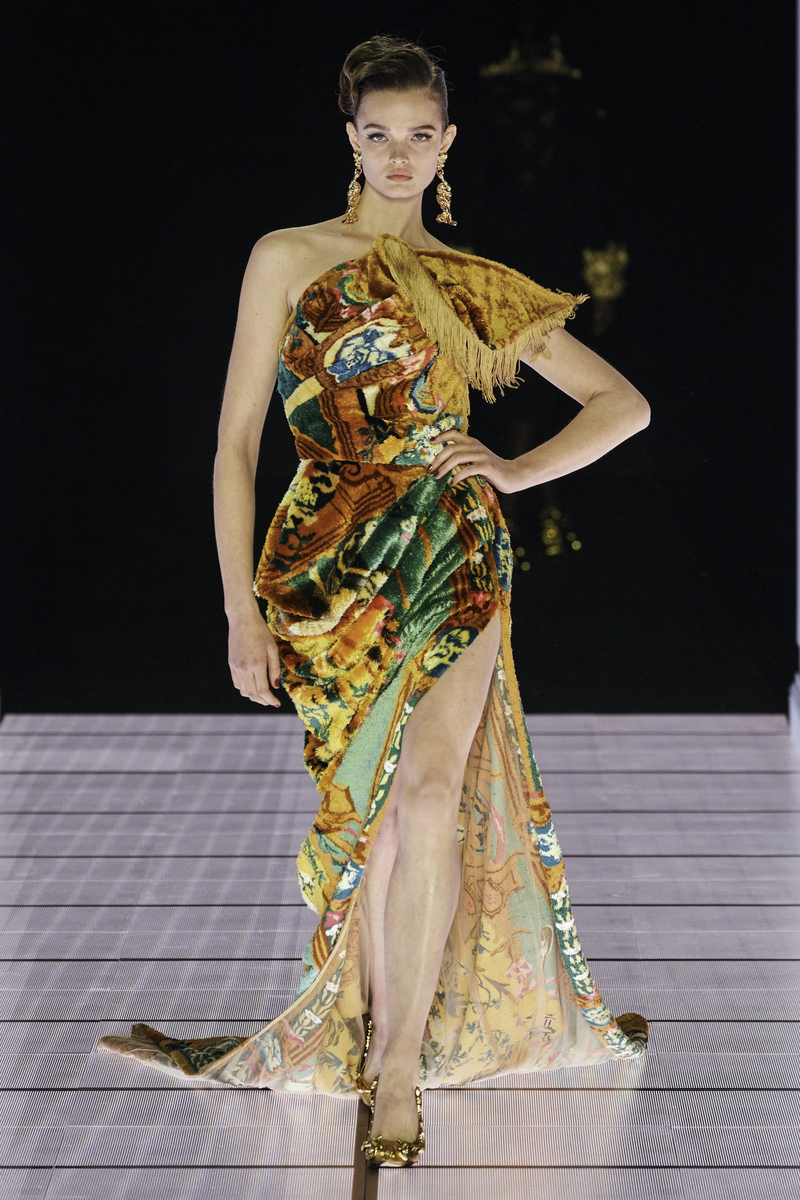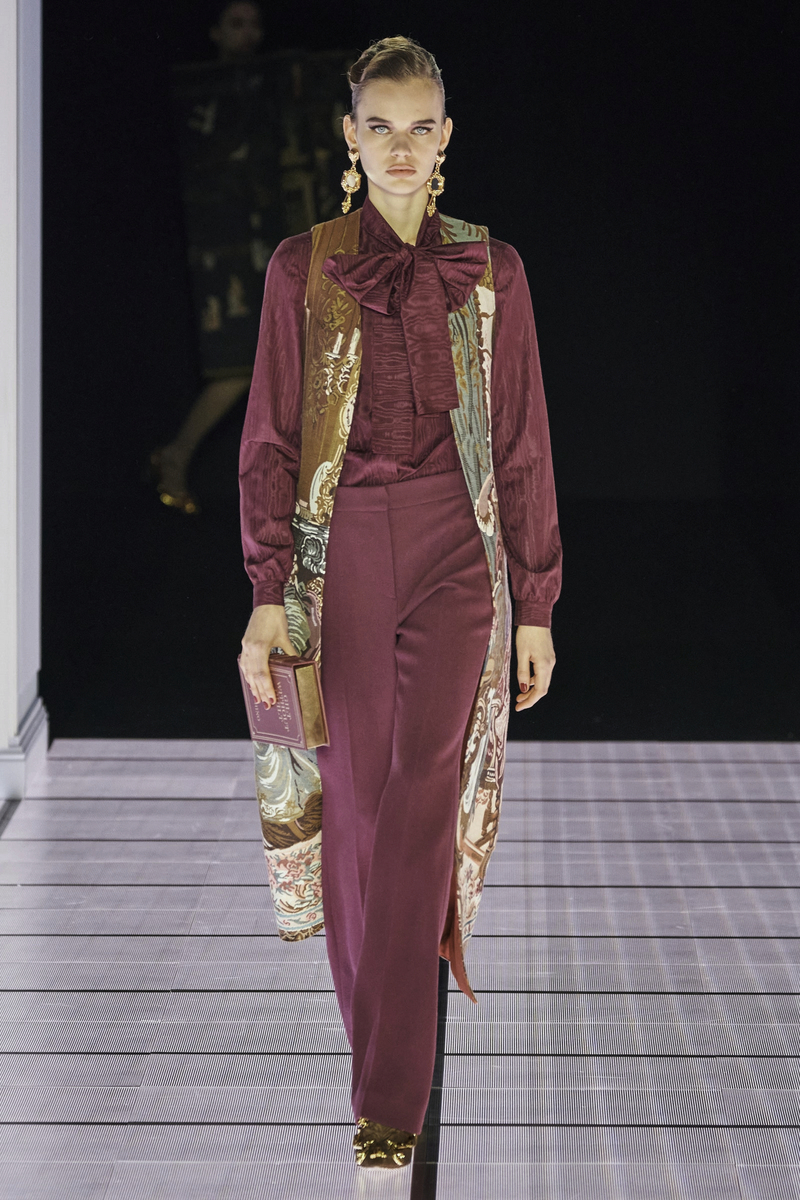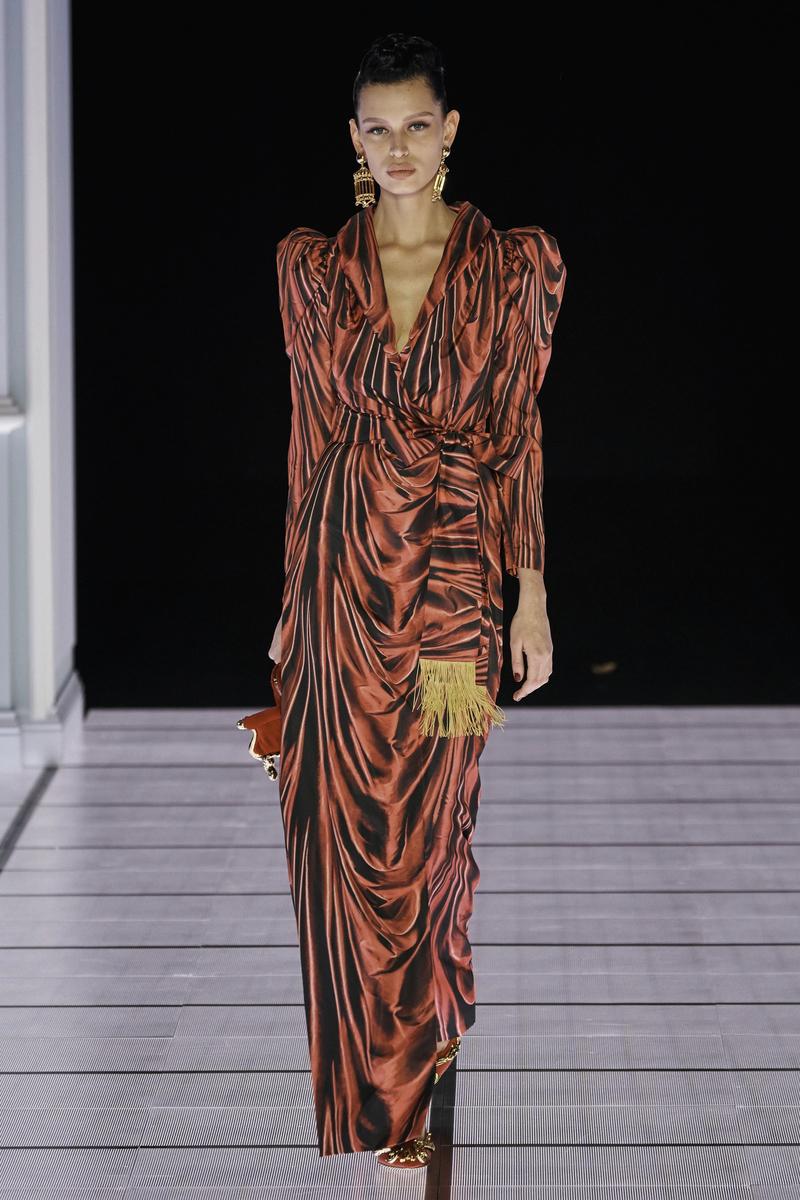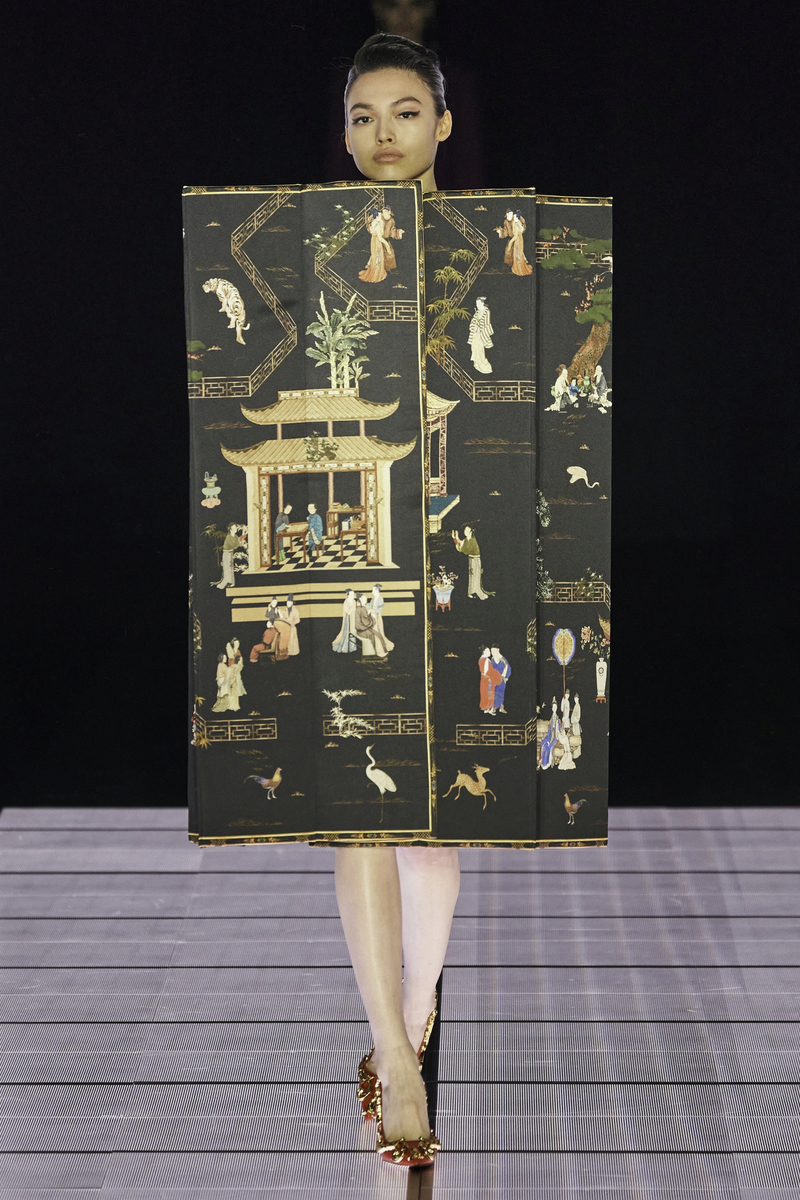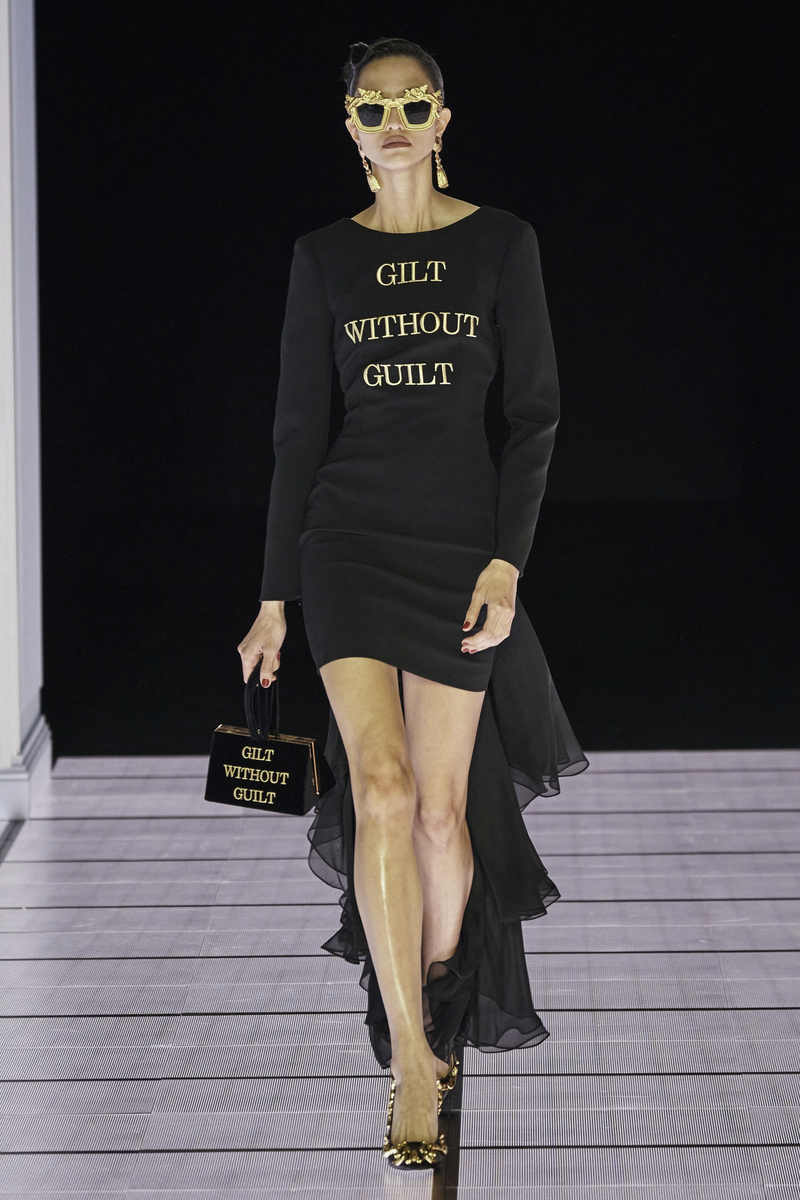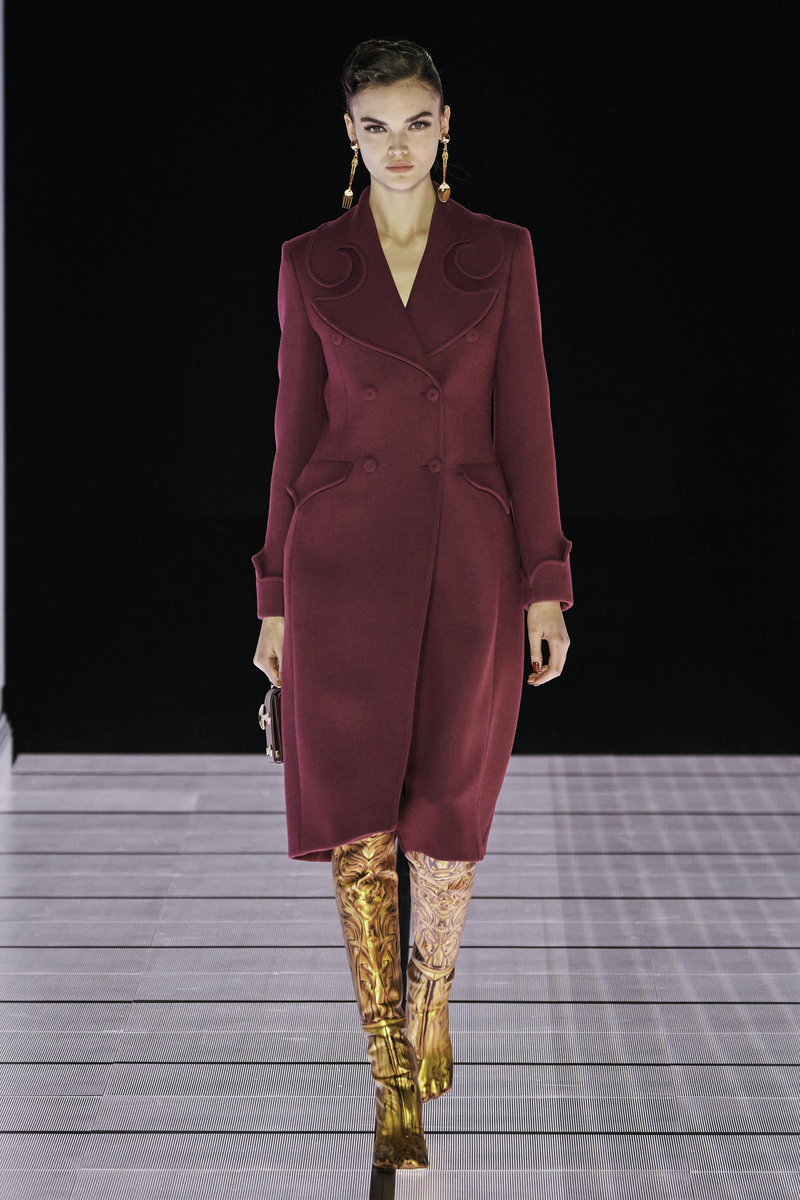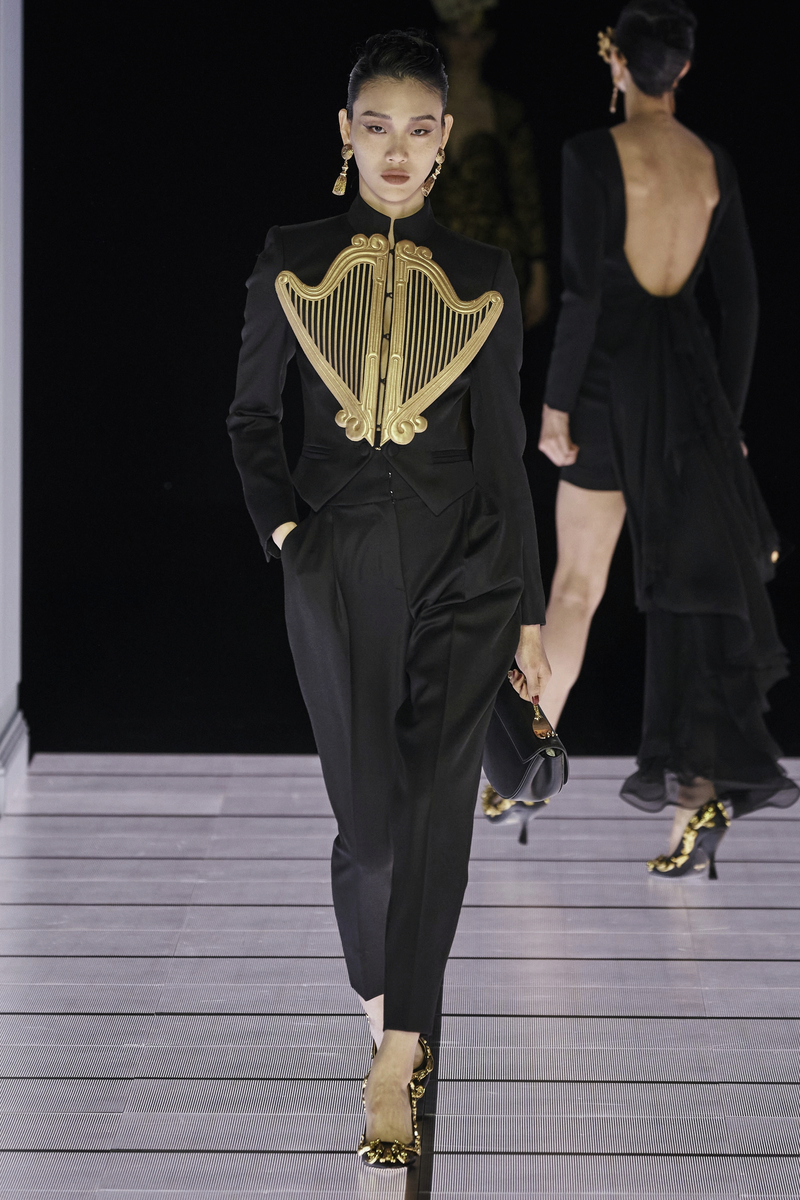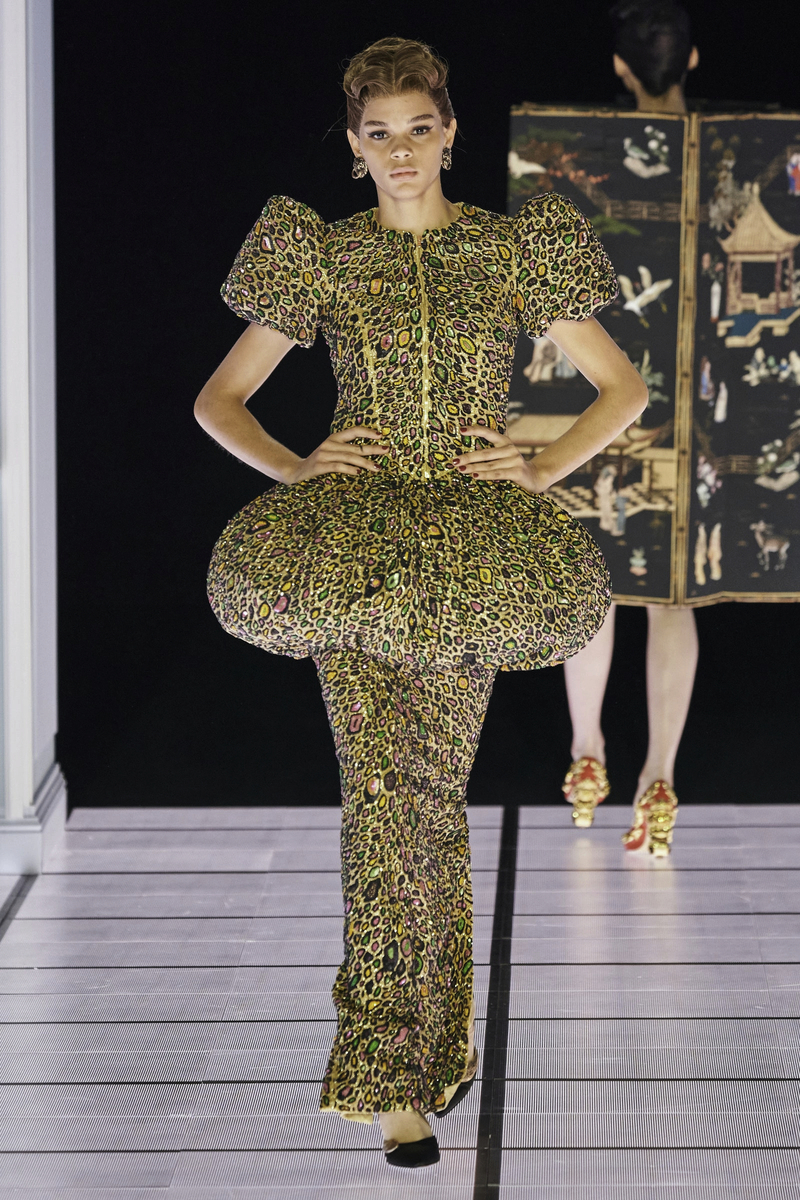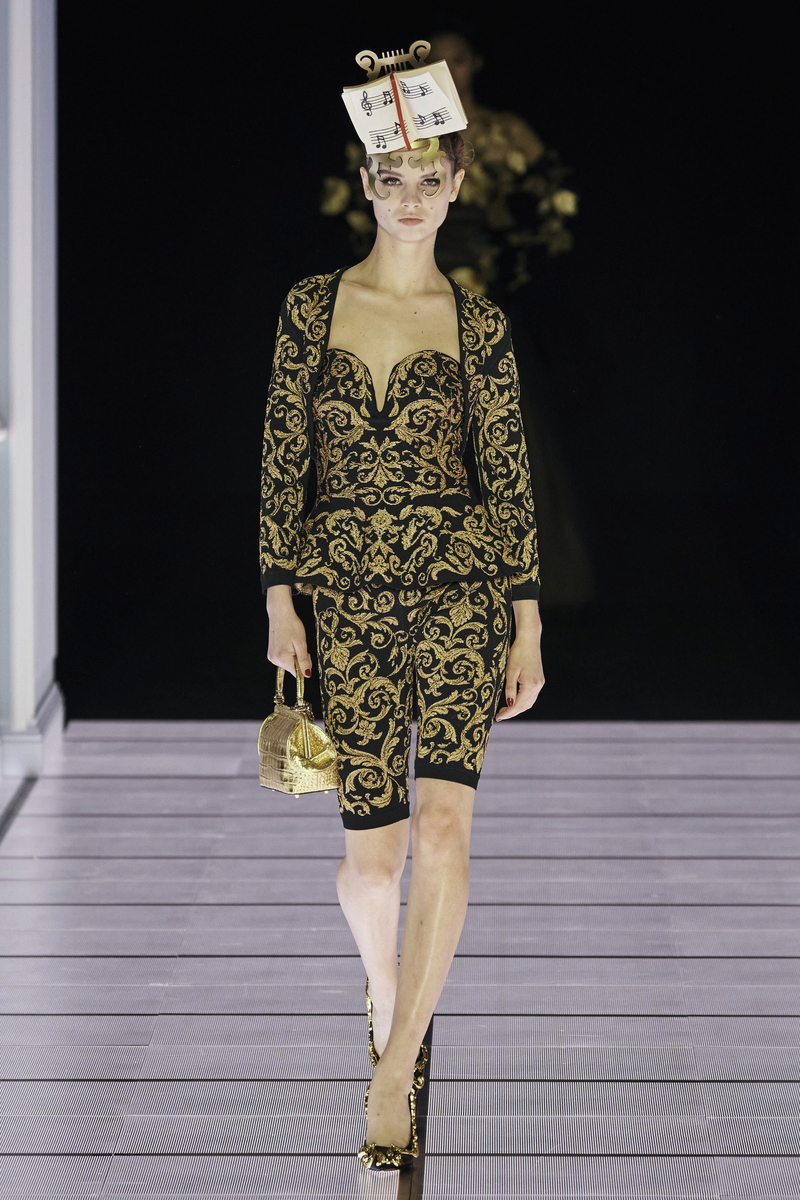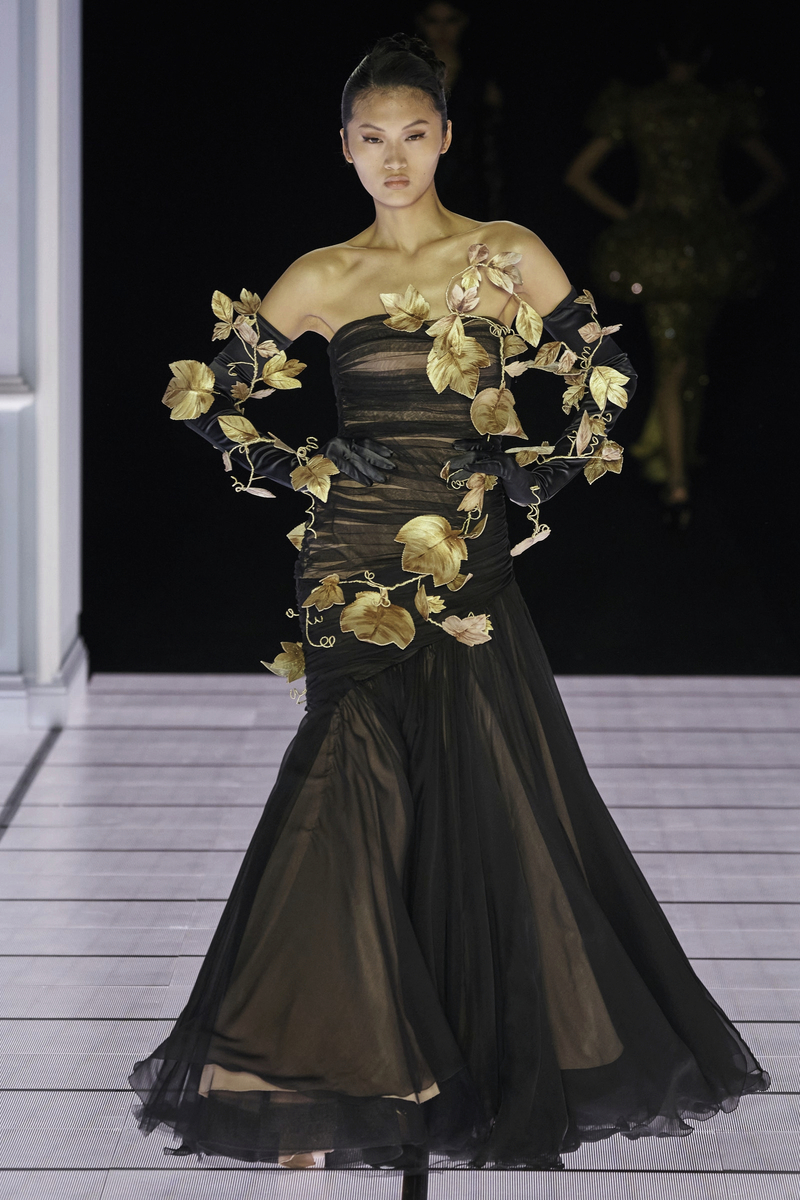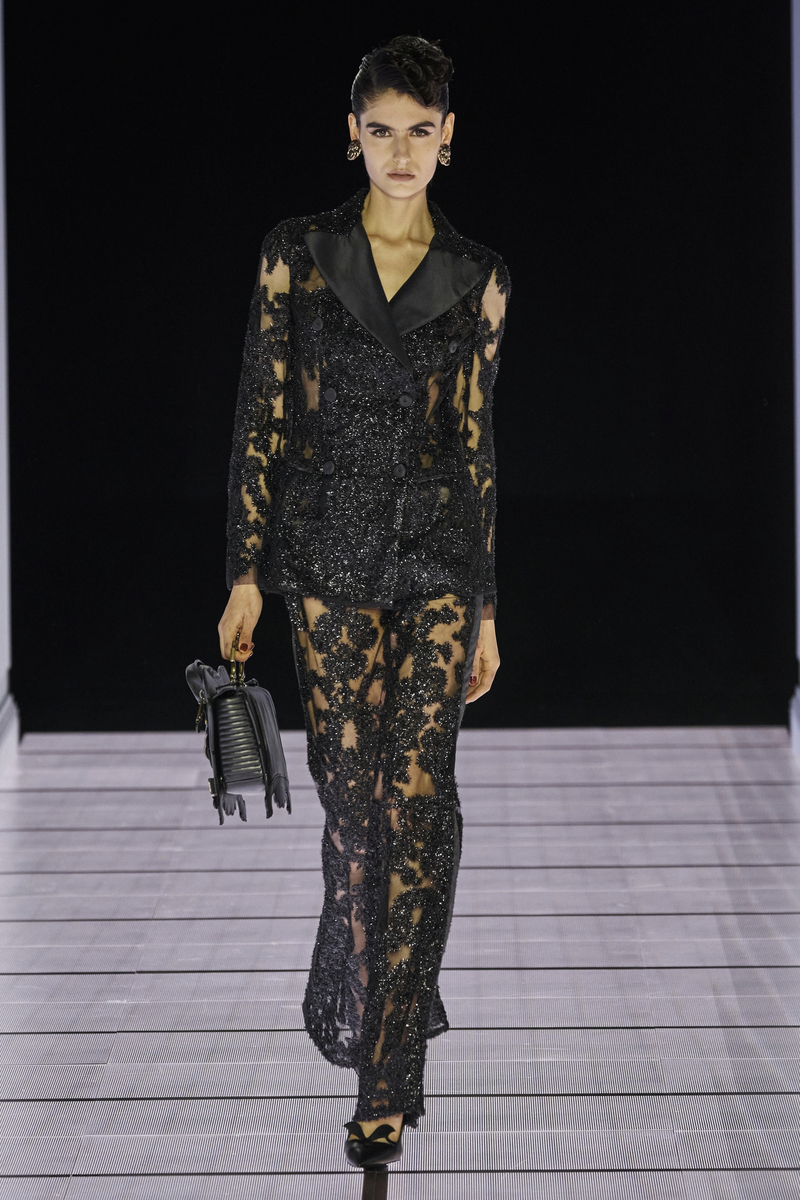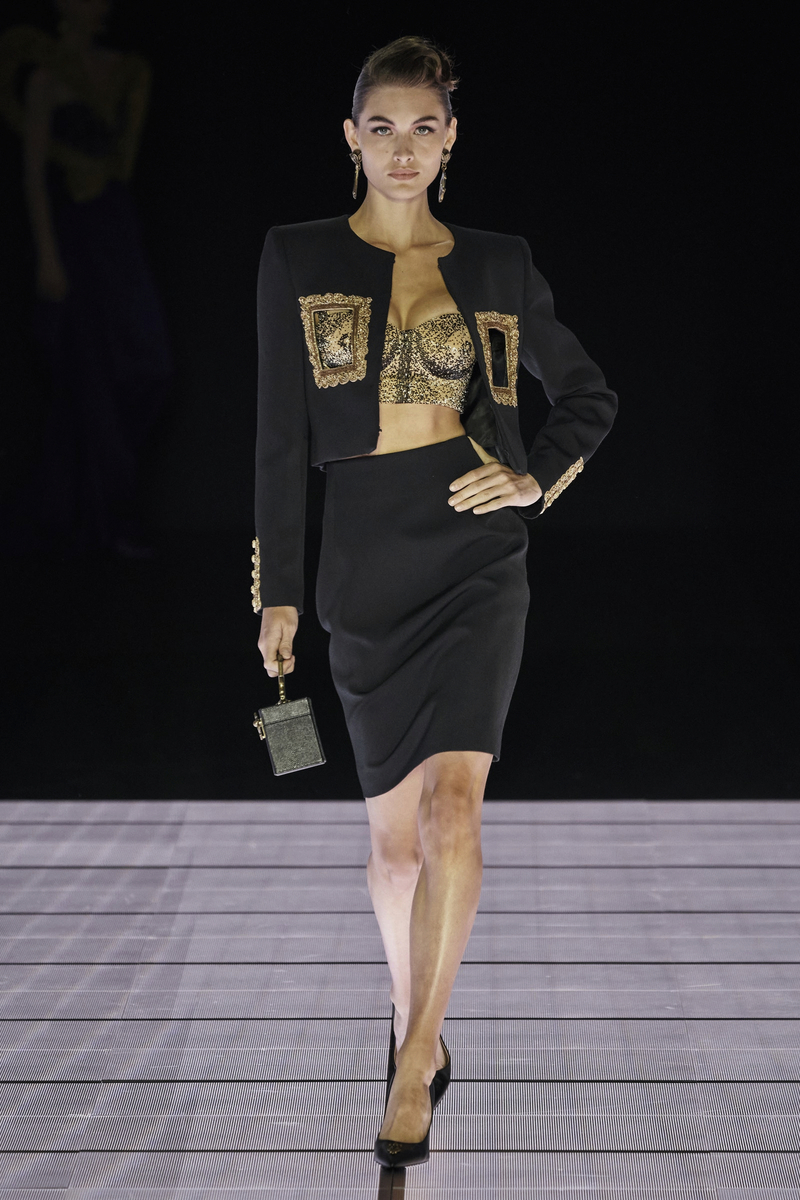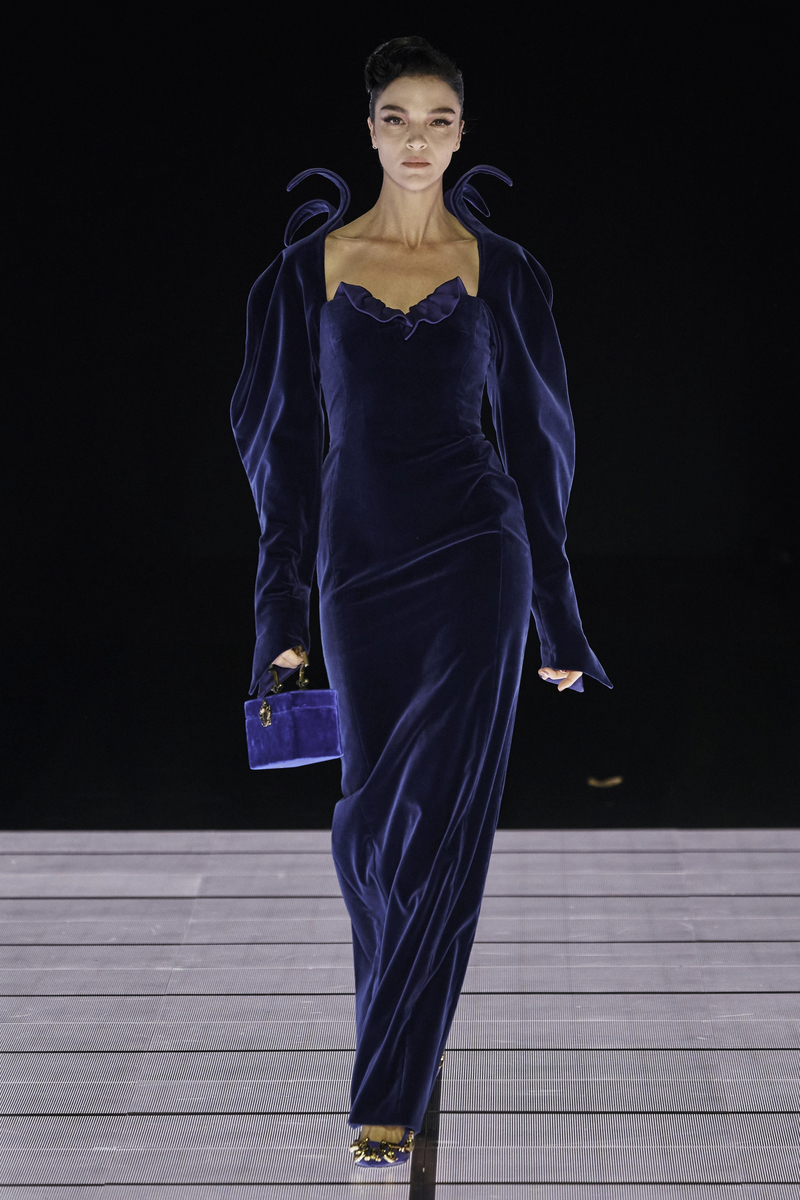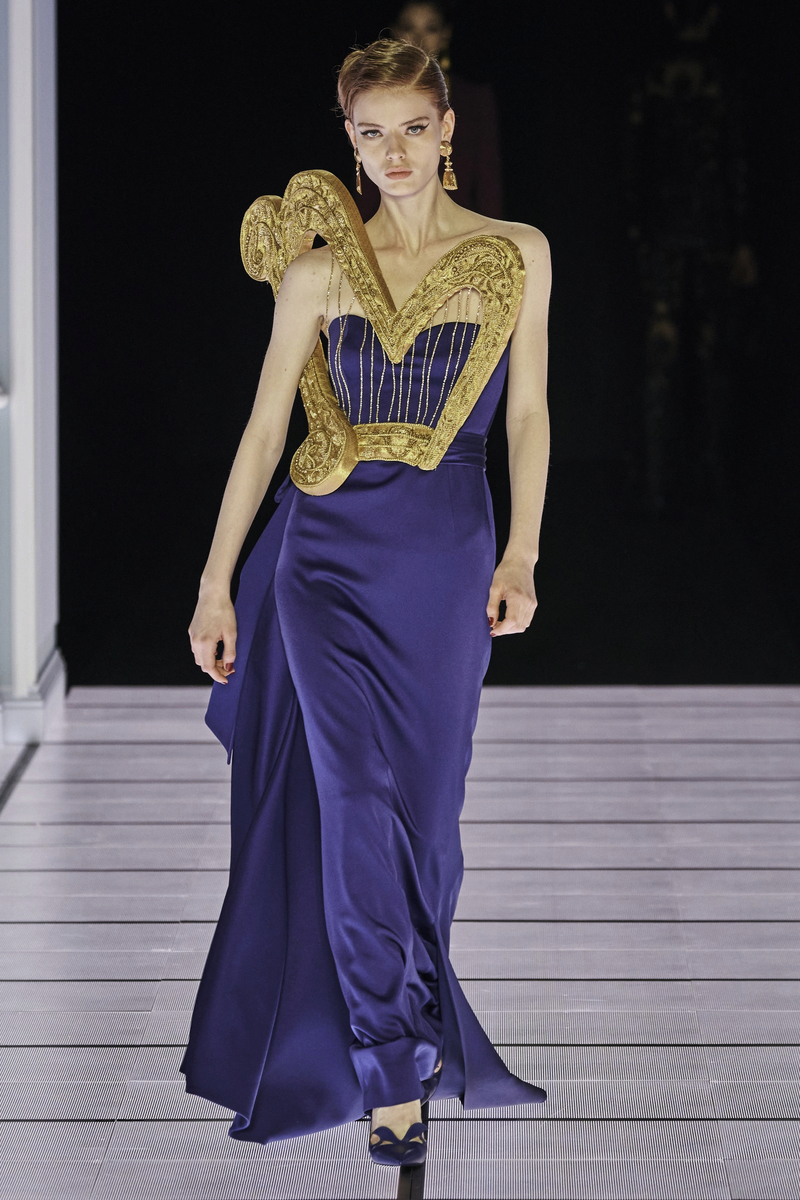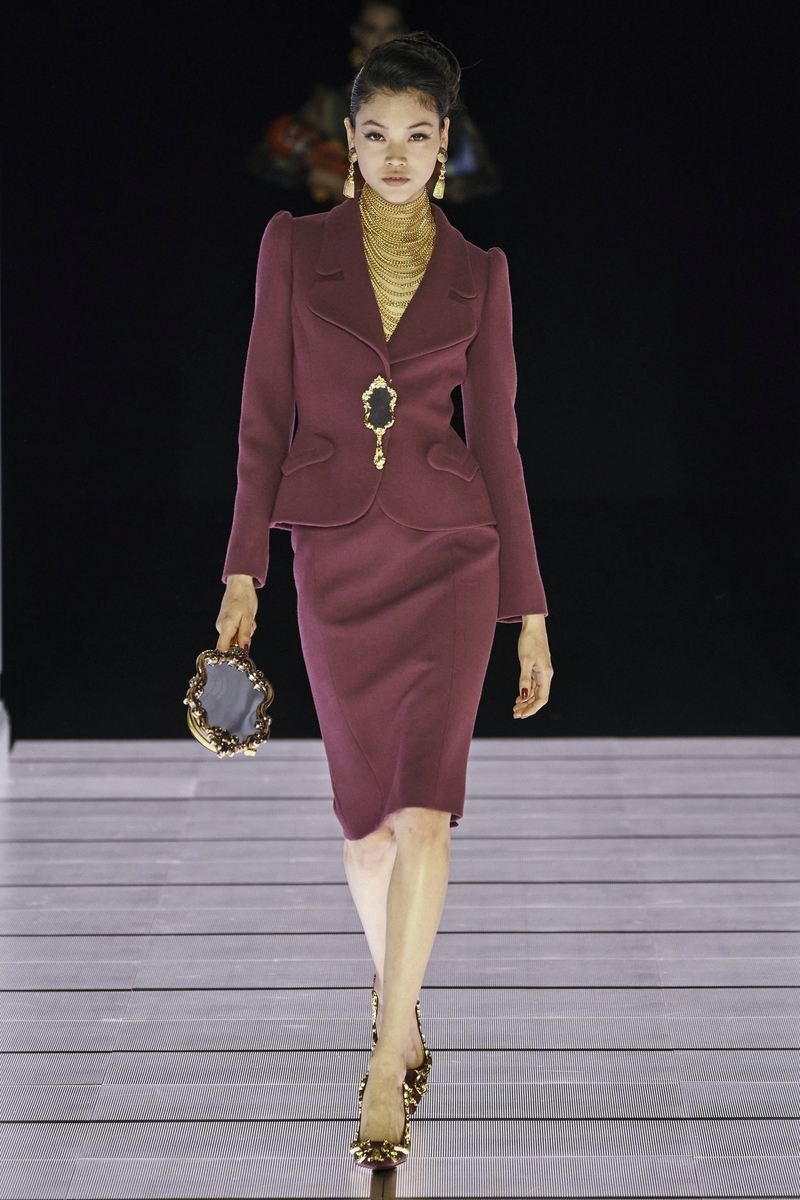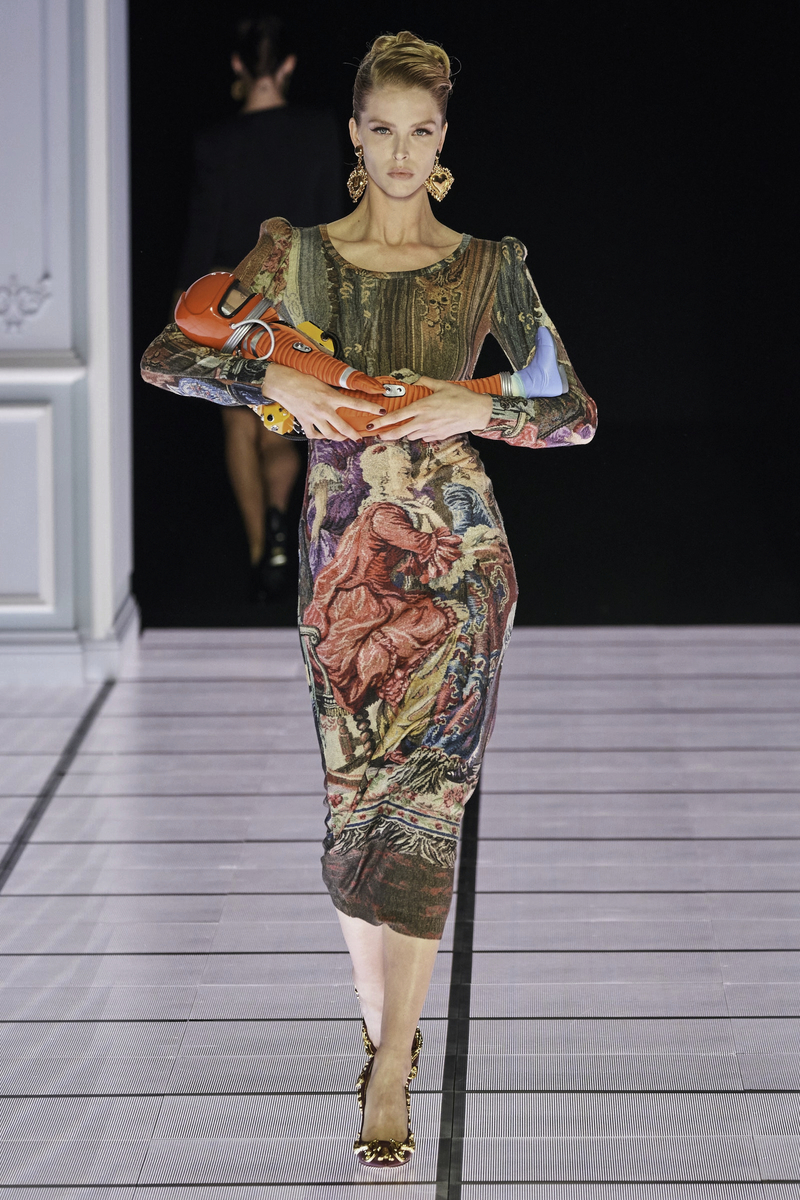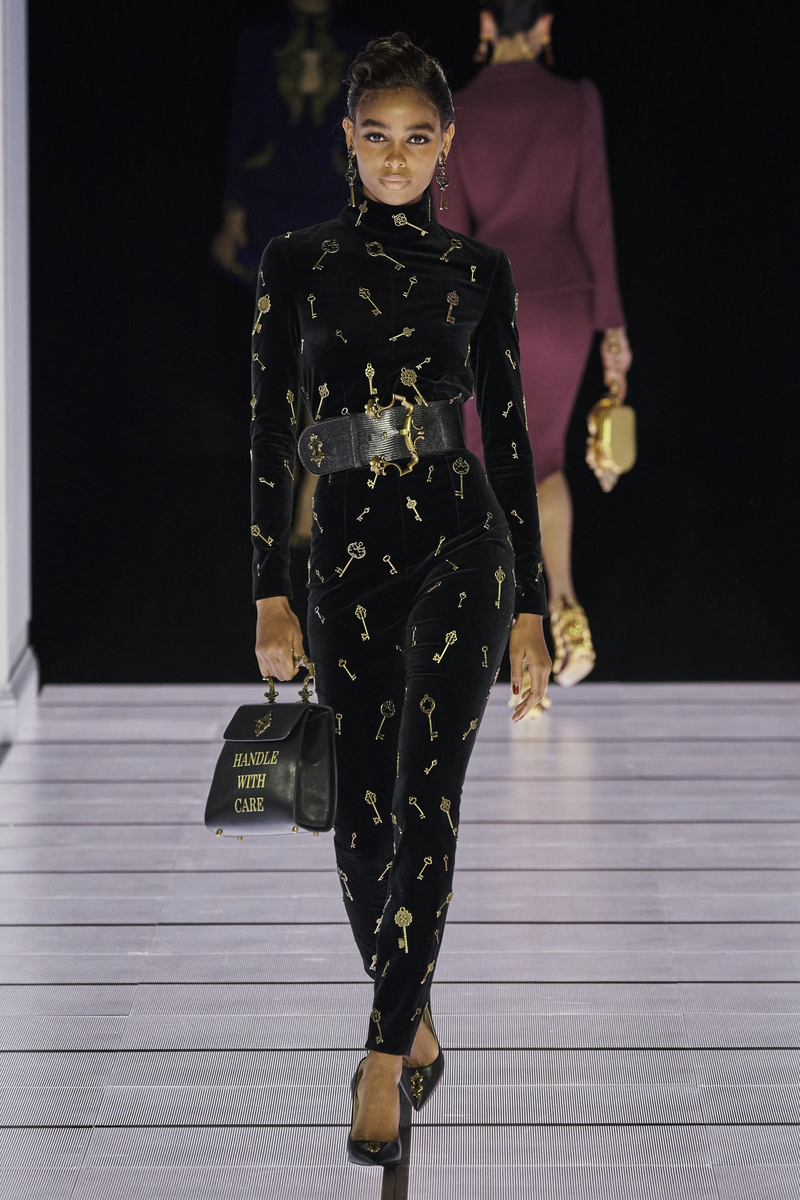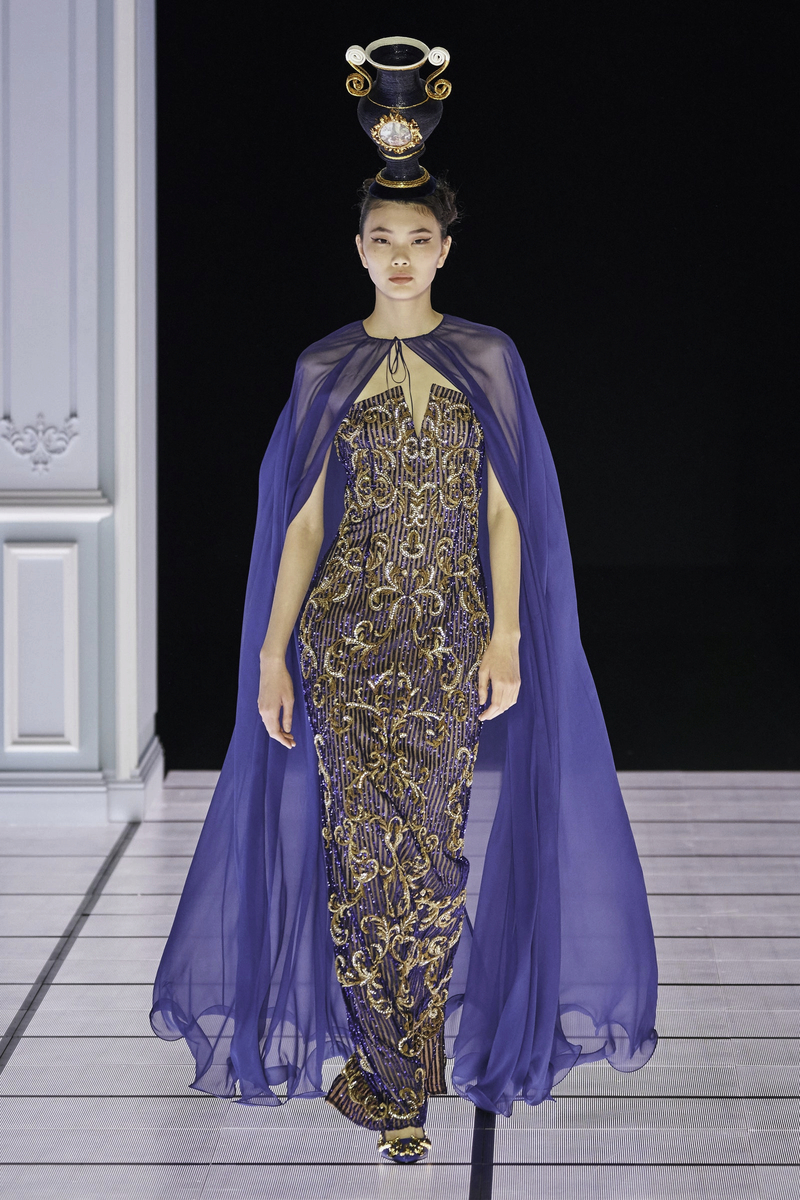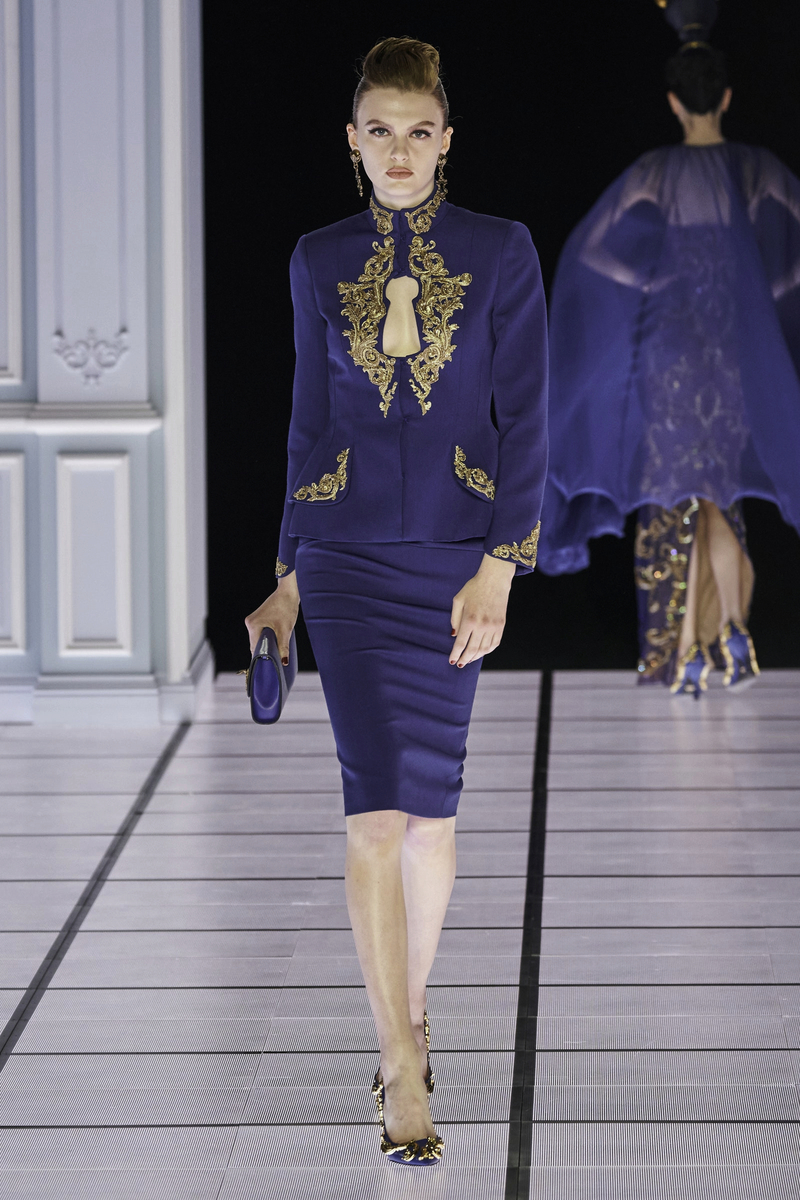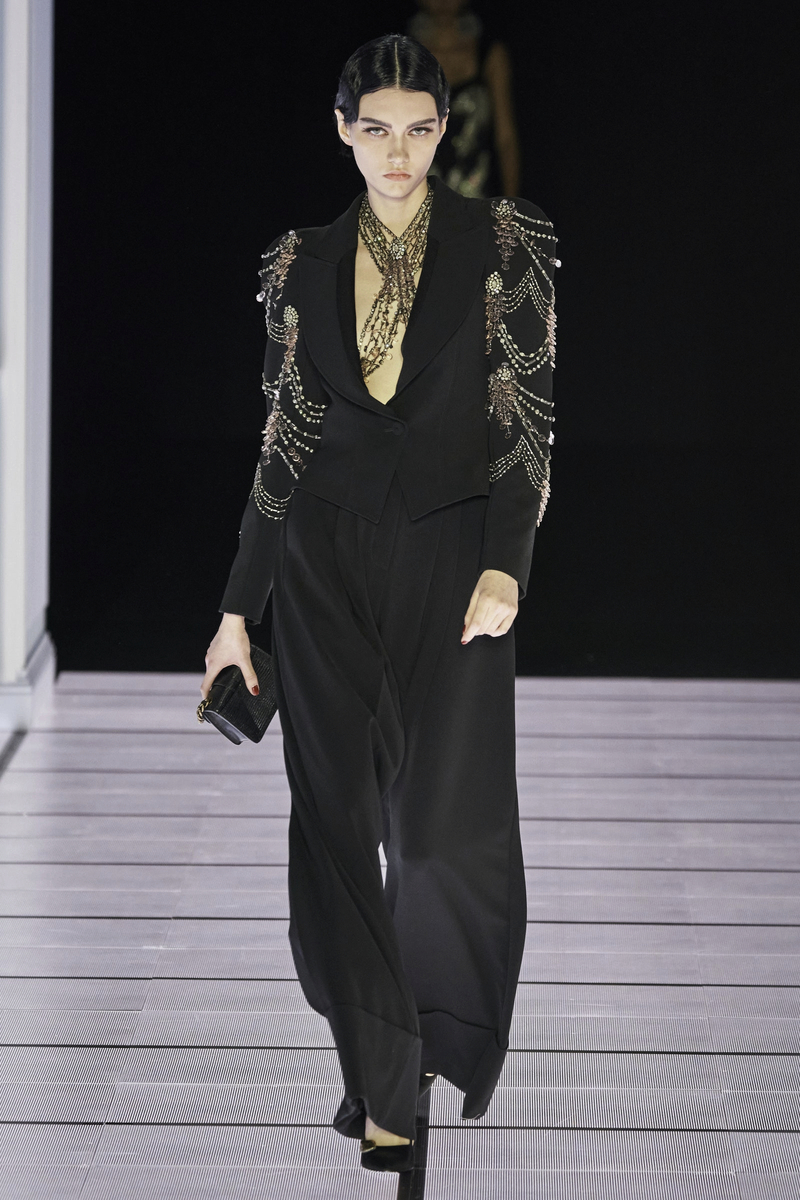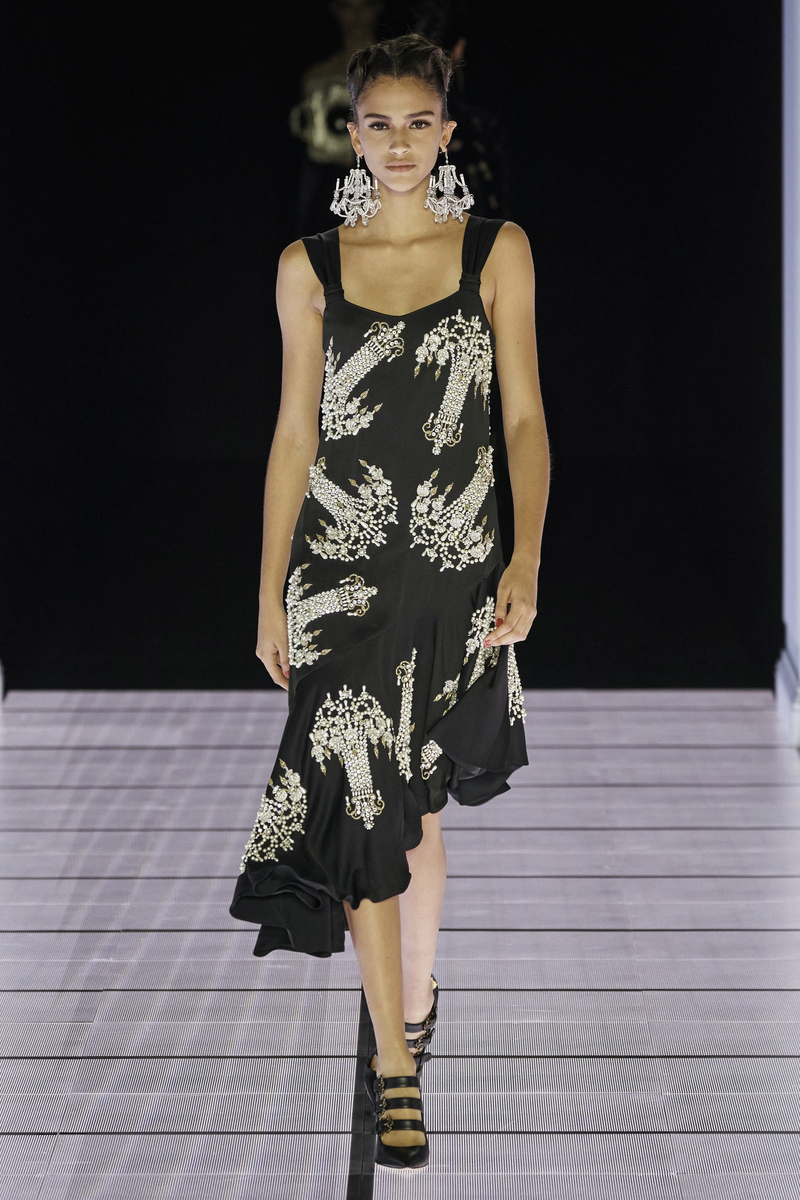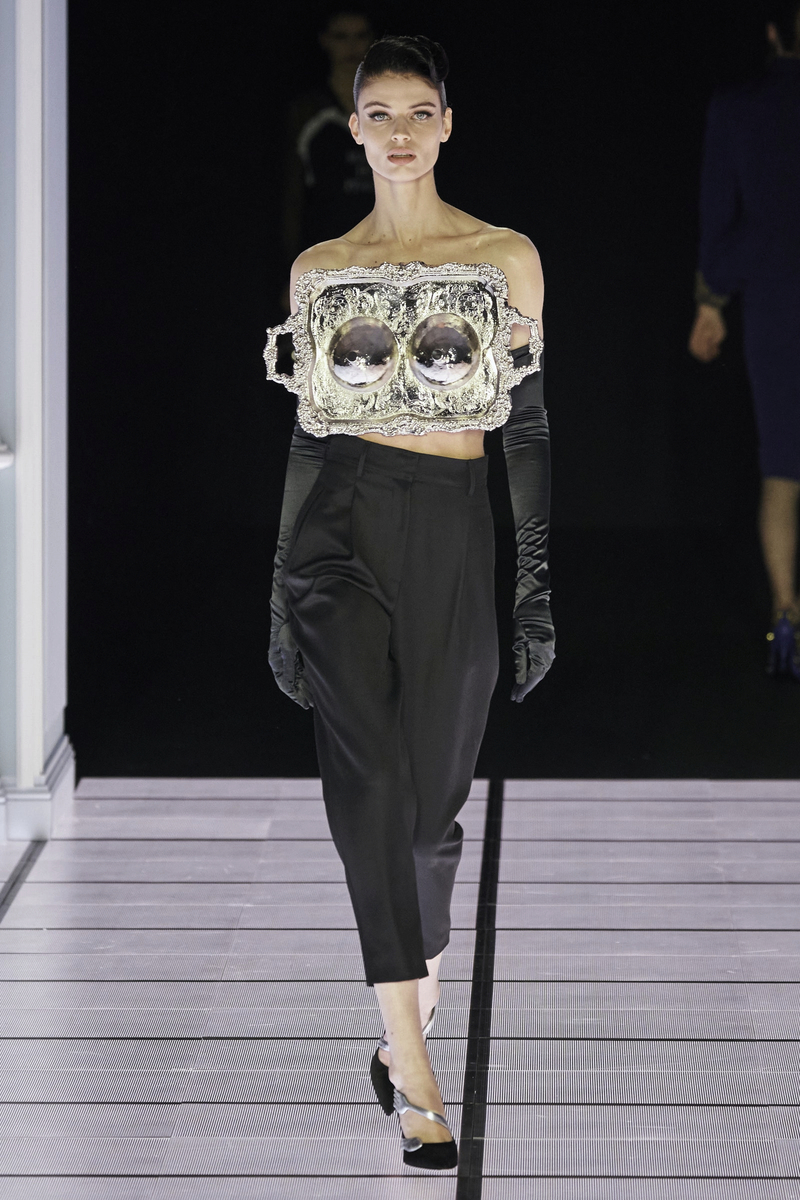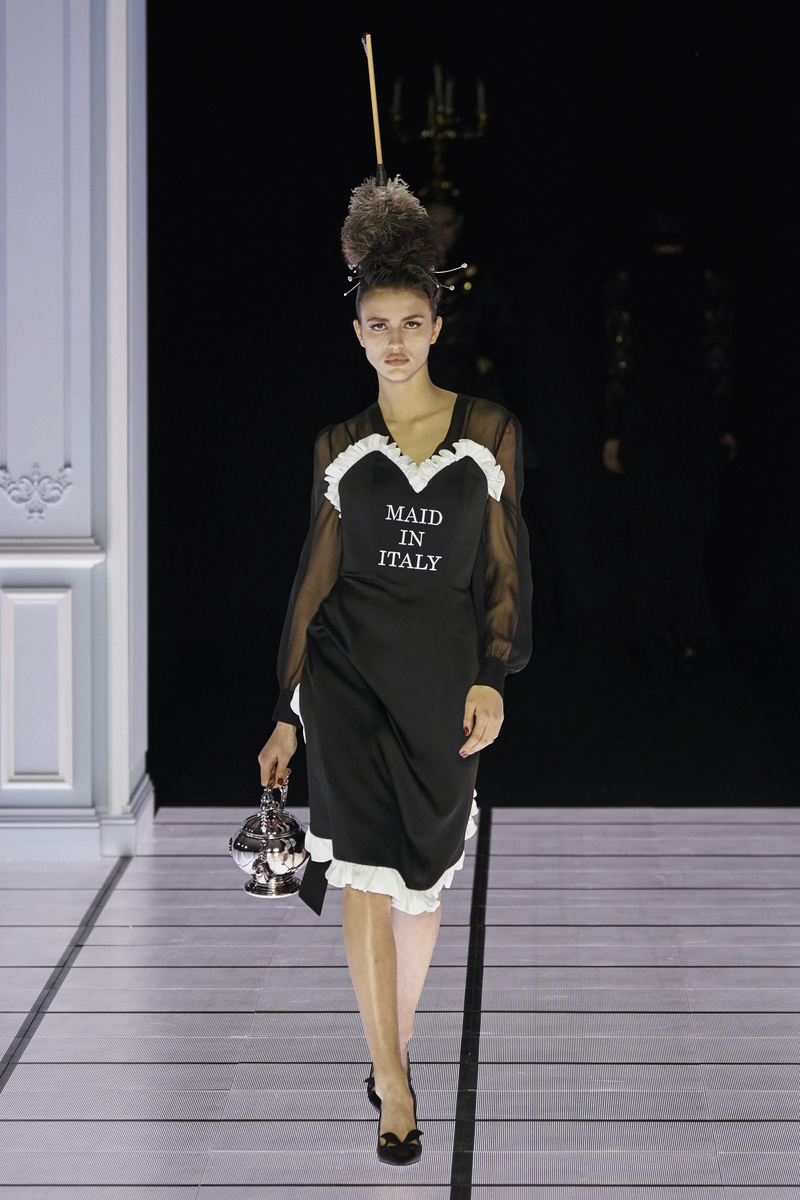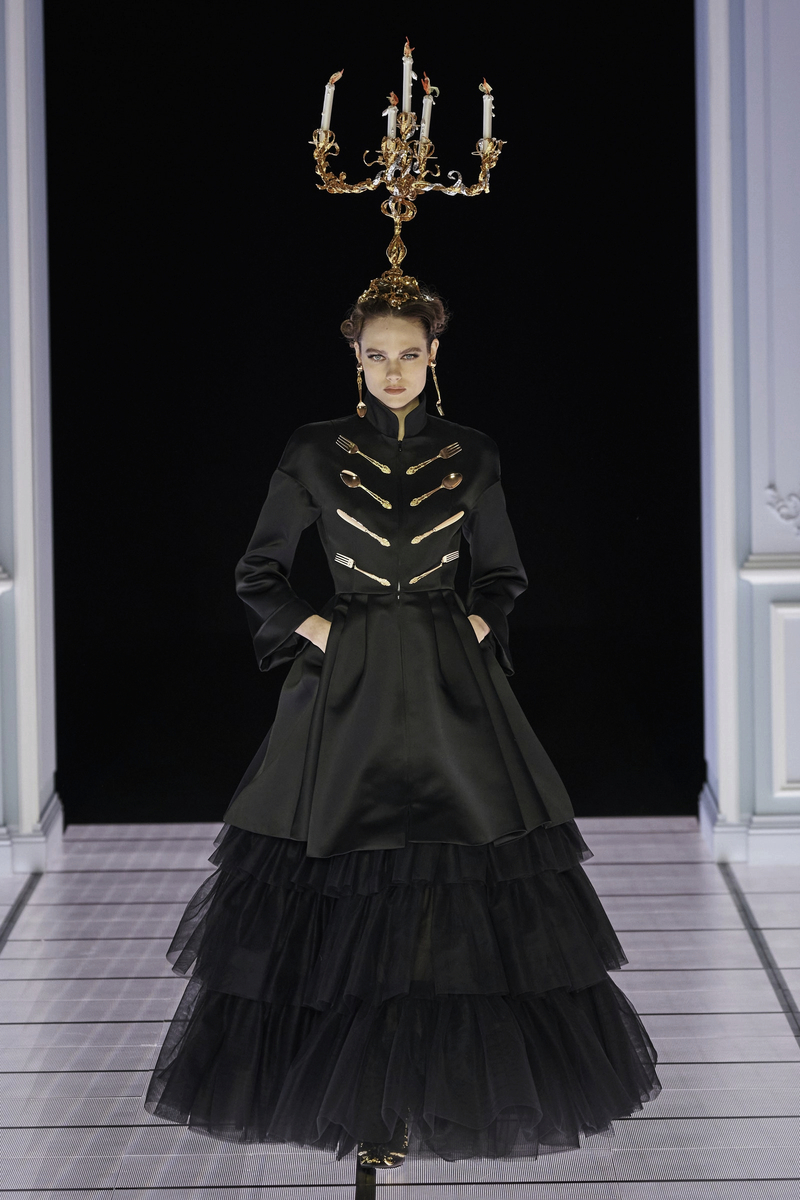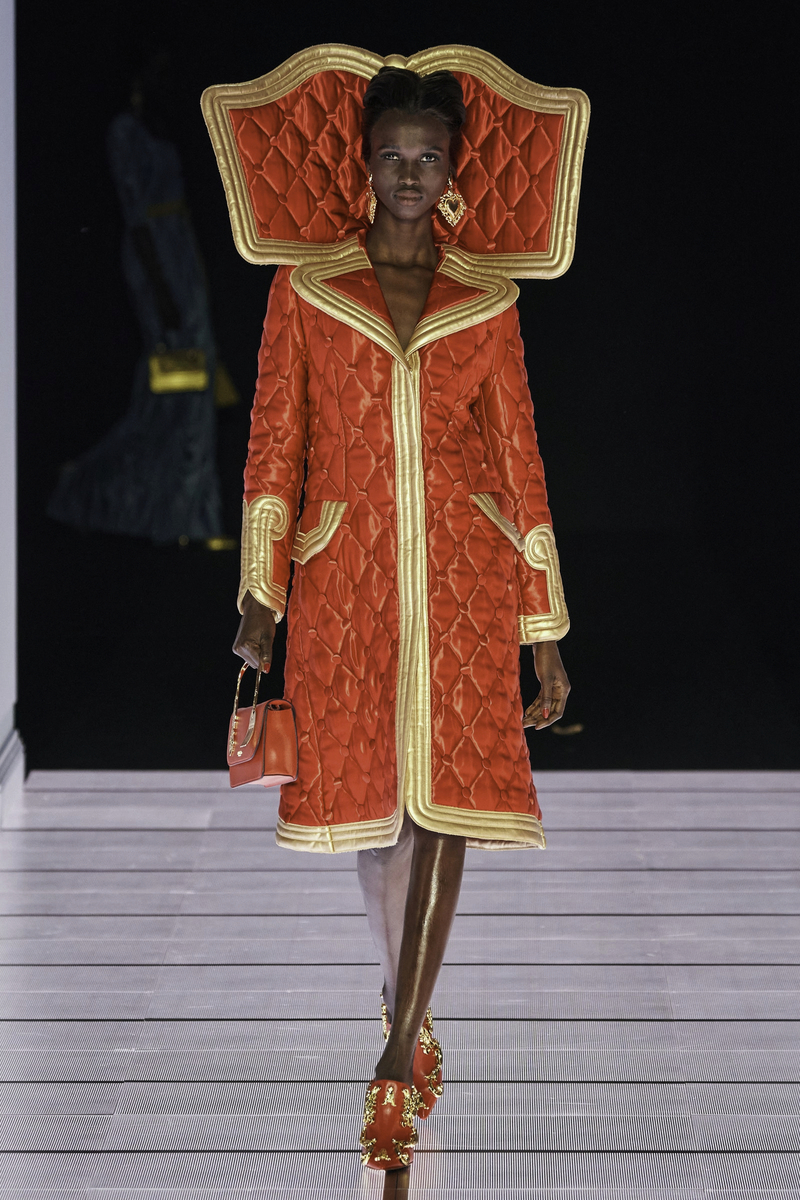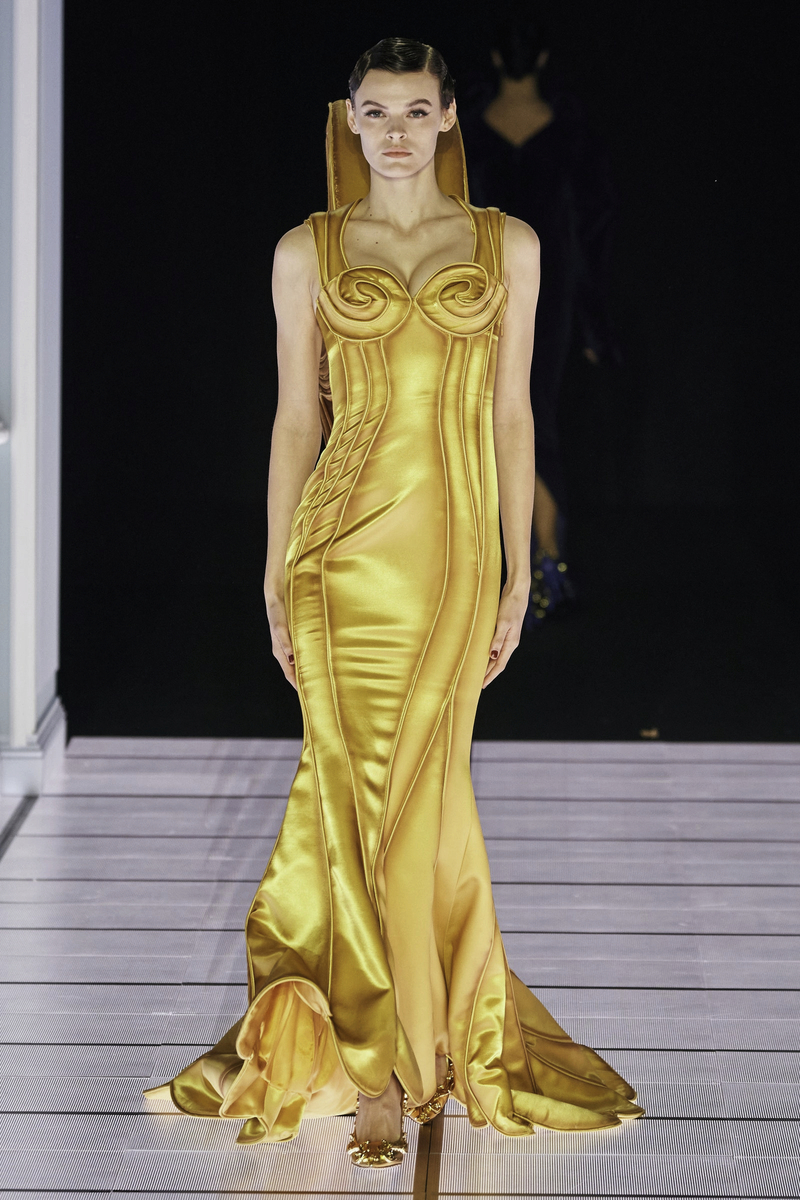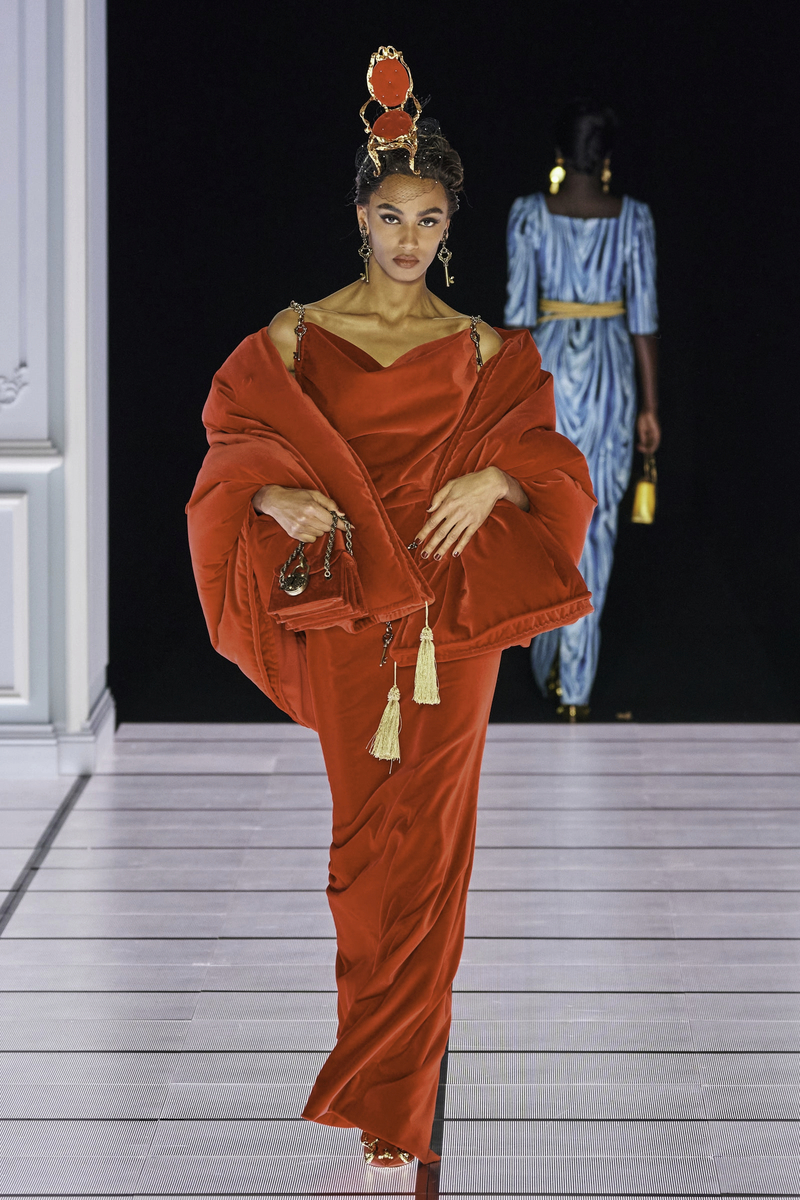 Moschino's AW22 Show Transforms Models Into Luxury Furniture
We'll call it furnished fashion.
Furniture, but make it fashion. Moschino showcased their Autumn/Winter 2022 collection at Milan Fashion Week and Jeremy Scott put on a surreal show.
Moschino is known for its untraditional runway shows that challenge the fashion world. Over the years they have formed a unique collection of shows that range from Barbie to Marie Antoinette to Game Show Glam.
As for AW22, Scott was inspired by the luxuries you find in an old-money mansion. The collection was created out of "The wealth, the gilt, the Louis XIV dressers…". He transformed his models into lavish and luxurious items he took inspiration from.
The gowns were draped from Persian rugs, bustiers were plated with a silver platter and silverware, and models dressed up as everything from grandfather clocks to lamps to chandeliers. Bella Hadid wore a 'keyhole' dress embellished in gold trimming and Gigi Hadid resembled a chest of drawers with all of the knobs and handles.
Let us not forget the importance of accessories. Scott complimented the models in the most extravagant handbags, earrings, and headpieces. Some of the looks spotlighted a champagne bucket bag, chandelier earrings, a lampshade hat, and a teapot purse – these garments and accessories really brought this collection to life.
To close out the show, Jeremy Scott walked in a full-scale space suit to tribute the 2001 film, Space Oddessy.
Up Next, SOFY's Debut EP Explores Romance, Social Media, Football And Toxic Masculinity