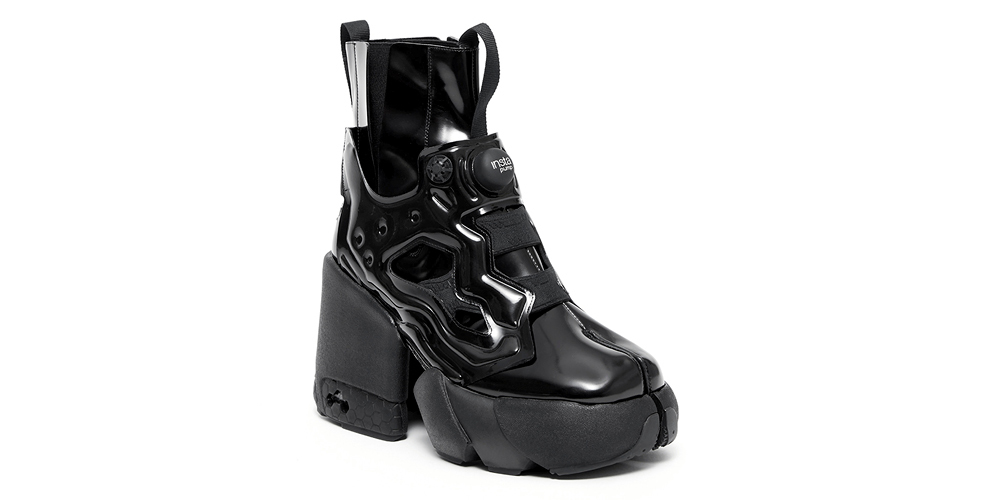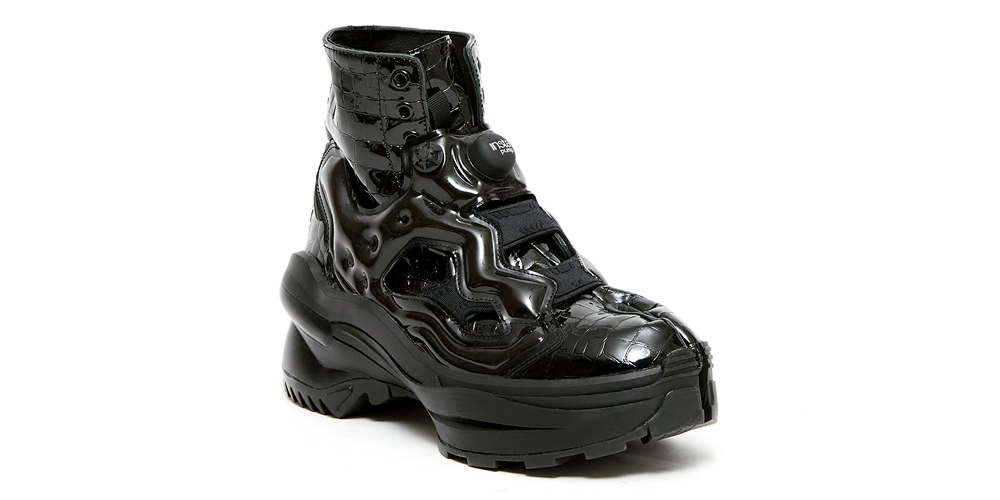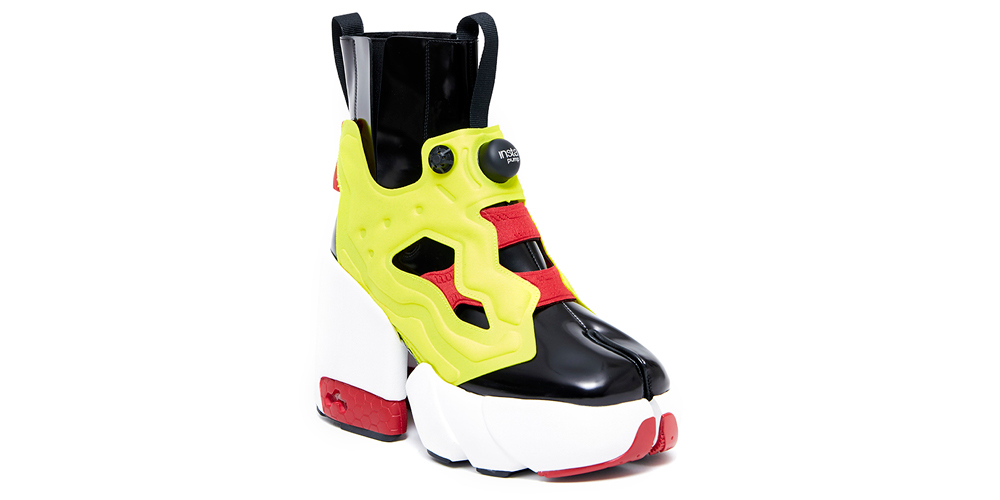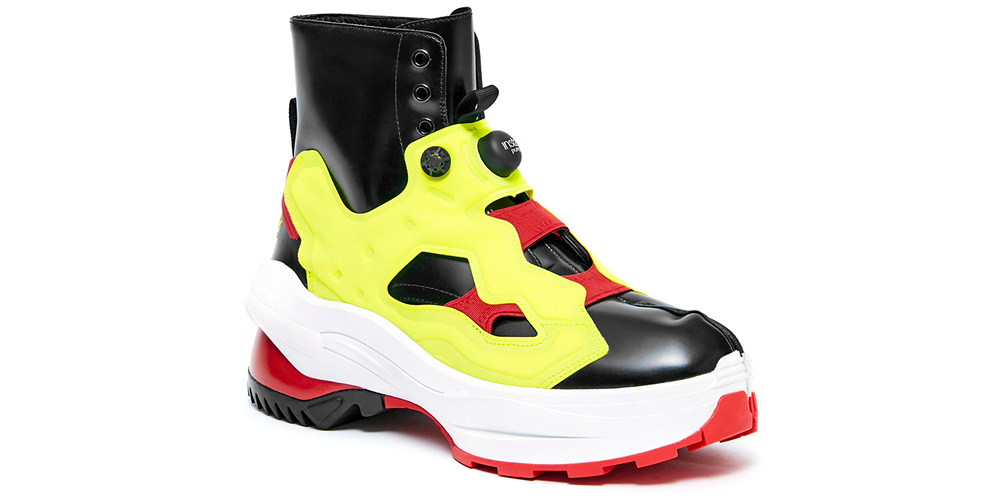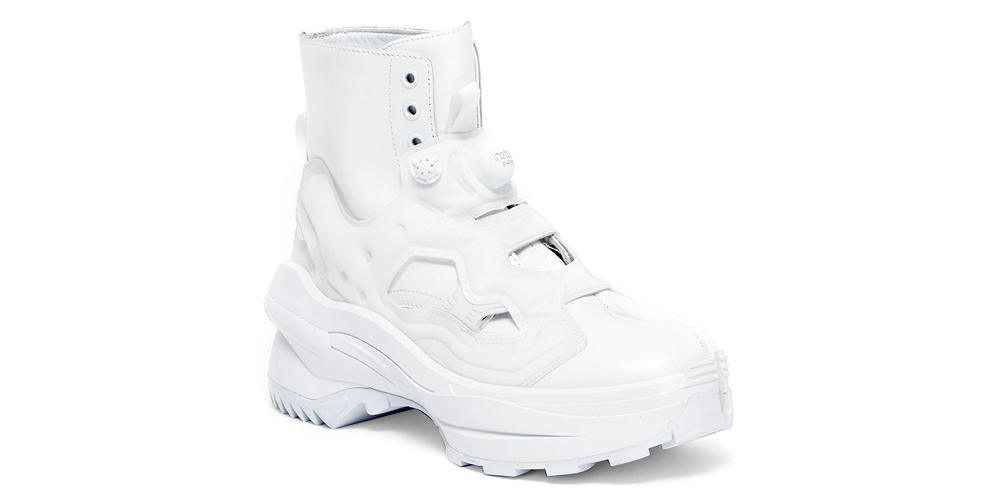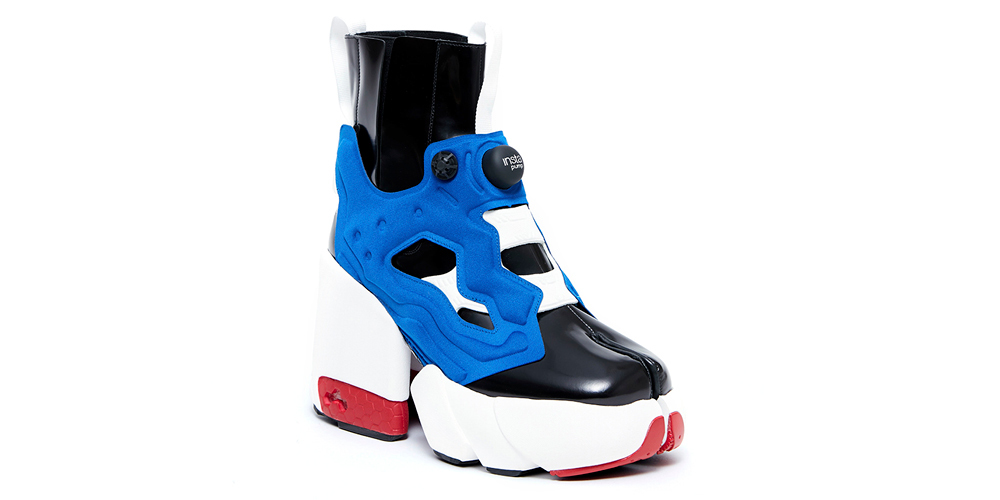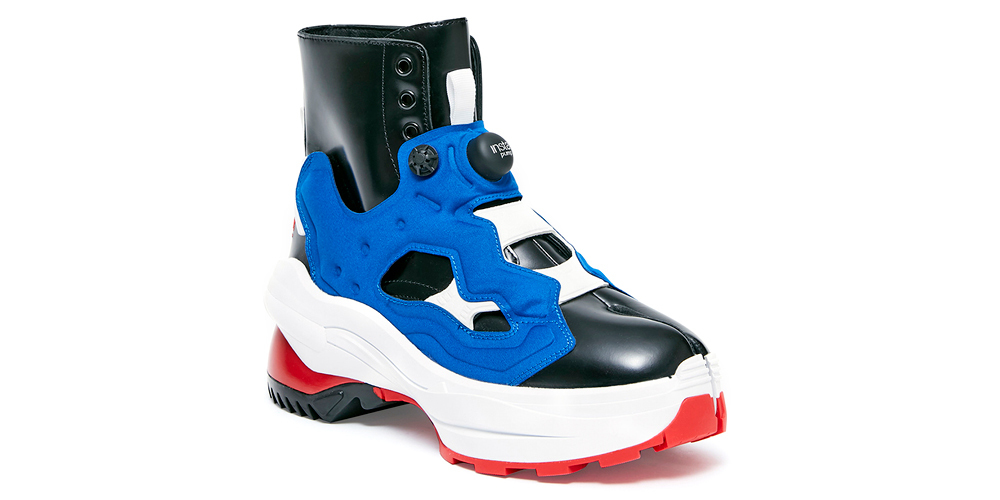 Maison Margiela X Reebok Take Us On An Intergalactic Trip With New Instapump Fury
Welcome to the era of the "cyber-industrial revolution".
After the collab originally dropped at Maison Margiela's SS20 Artisanal Co-ed show in Paris, the revised silhouette of the Instapump Fury is making its debut in FW20.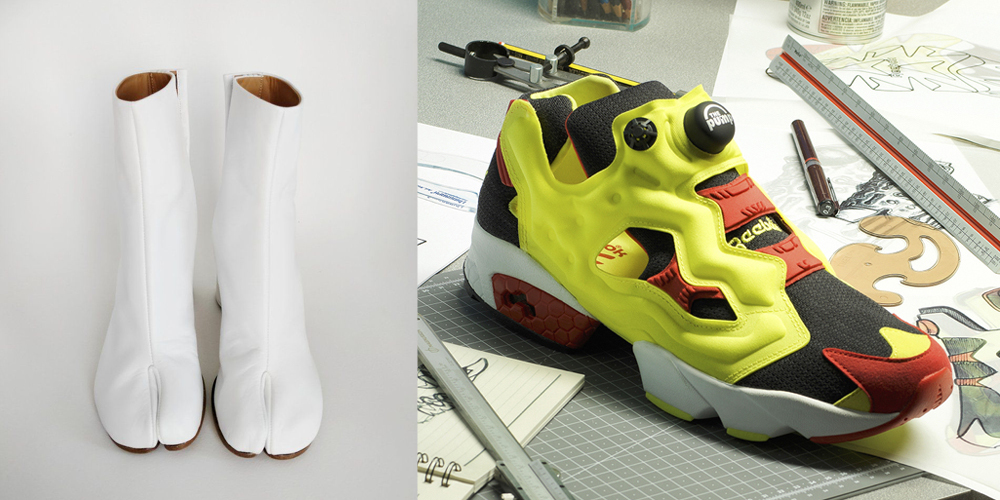 Showcasing a platform heel and split toe, the design is the lovechild of Margiela's Tabi shoe from 1988 and Reebok's OG Instapump Fury crep from 1994. The creps fit for space exploration arrive in several colorways: white, black, white/blue/red, and yellow/black/red. The design also features some wavy technology, as there are two nodules towards the top of the shoe: one acting as a pump to fill the upper with air, and the other a button to deflate it. Next stop: The Moon.
Not all fans of the brands are feeling it though, with one person stating they hated the design before the image even loaded and another user saying "I've seen this type of toe before – on camels." We have to admit, they are a bit hoof-like, but who cares when they can actually inflate? We repeat, INFLATE.
The Maison Margiela x Reebok Instapump Fury FW20 is expected to drop sometime in September, be ready.
Next Up, MM6 Maison Margiela Unveils A Dreamy Pastel Capsule Collection