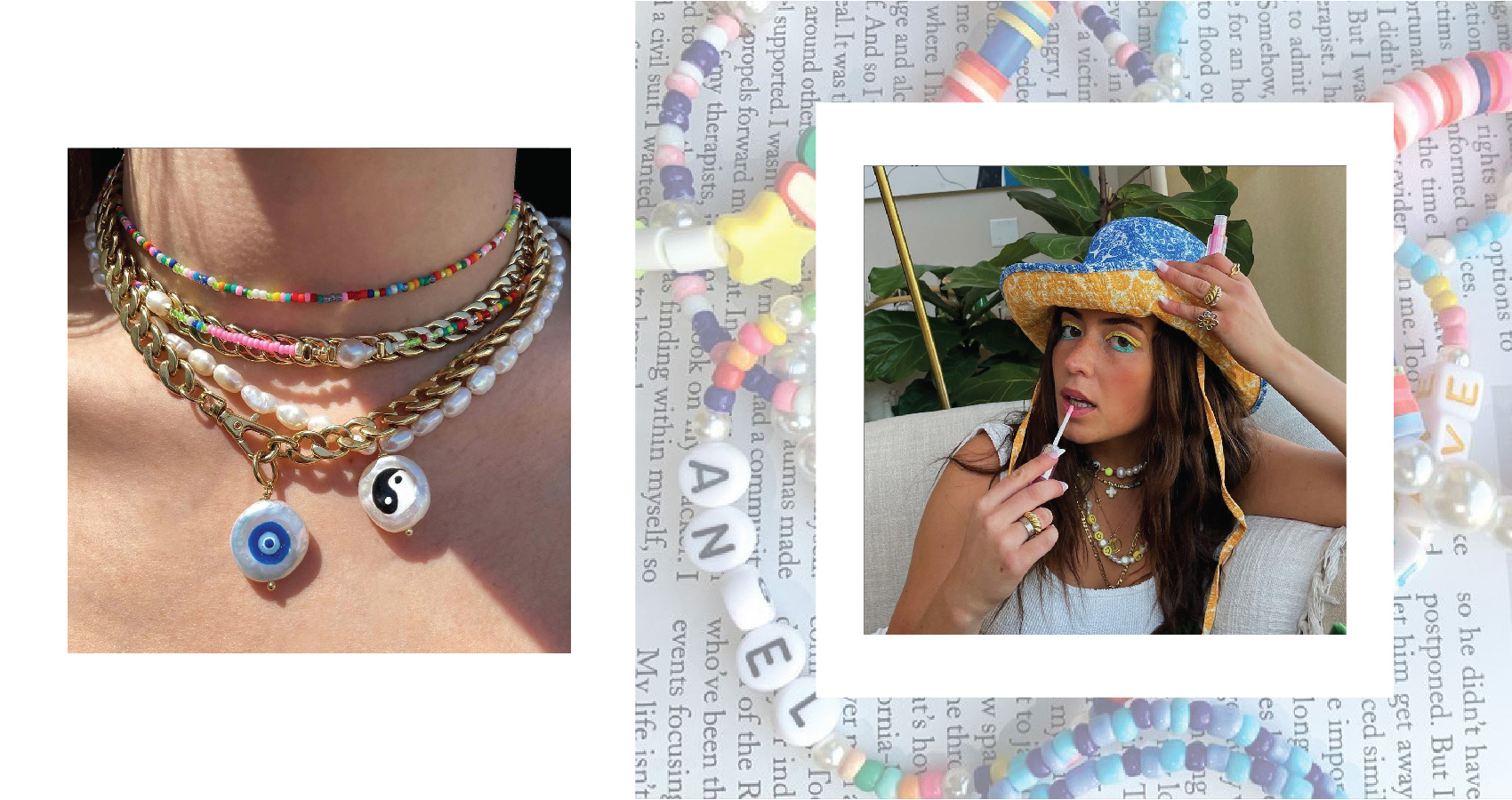 Layering Necklaces Inspiration
The pieces you should accessorize with this summer
Chunky necklaces and layering chains have quickly become the fashion of 2021. It is all about the different lengths, links and weights, whether we are sporting a pendant or no pendant. The variation possibilities are truly endless. But also, layering necklaces is definitely a trusty option if your fit is in need of a lil summin' summin'. A plain white crop in need of spicing up? Throw on some layered jewelry and we are good to go. You should know by now that styling jewelry is definitely the secret to looking boujee on a budget!
Some Layering Queens For A Spot Of Inspo
Adinas Jewels CZ Crystal Butterfly Necklace. Position this piece to sit in the middle of the layered set. These dazzling crystal butterflies connected by a dainty chain will give your layered look that sparkle. Shop it here for $48 USD.
joolz by Martha Calvo All Smiles Necklace. This half 14kt gold half freshwater baroque pearl necklace is a trendy medium of cool and feminine. Happy vibes only, please! Shop it here for $155 USD.
Ettika Freshwater Pearl Treasures 18k Gold Plated Charm Necklace. Hanging that little bit lower than the other necklaces, this pendant piece draws attention and will complete your pearls perfectly. Shop it here for $70 USD.
Ettika Golden Rays Linked Chain 18k Gold Plated Necklace Set. This is a necessary addition to your layering. Adding 2 simple gold chains will give some depth yet is so easy and functional. Shop it here for $75 USD.
8 Other Reasons Catherine Lariat. A pre-layered necklace is ideal when you want to effortlessly throw on a piece and know you just look good. The contrasting chains give the set a subtle texture, while the different but similar coins take center stage. Shop it here for $47 USD.
Next Up, Charlotte Tilbury Products That Are A Must In Every Girl's Makeup Collection