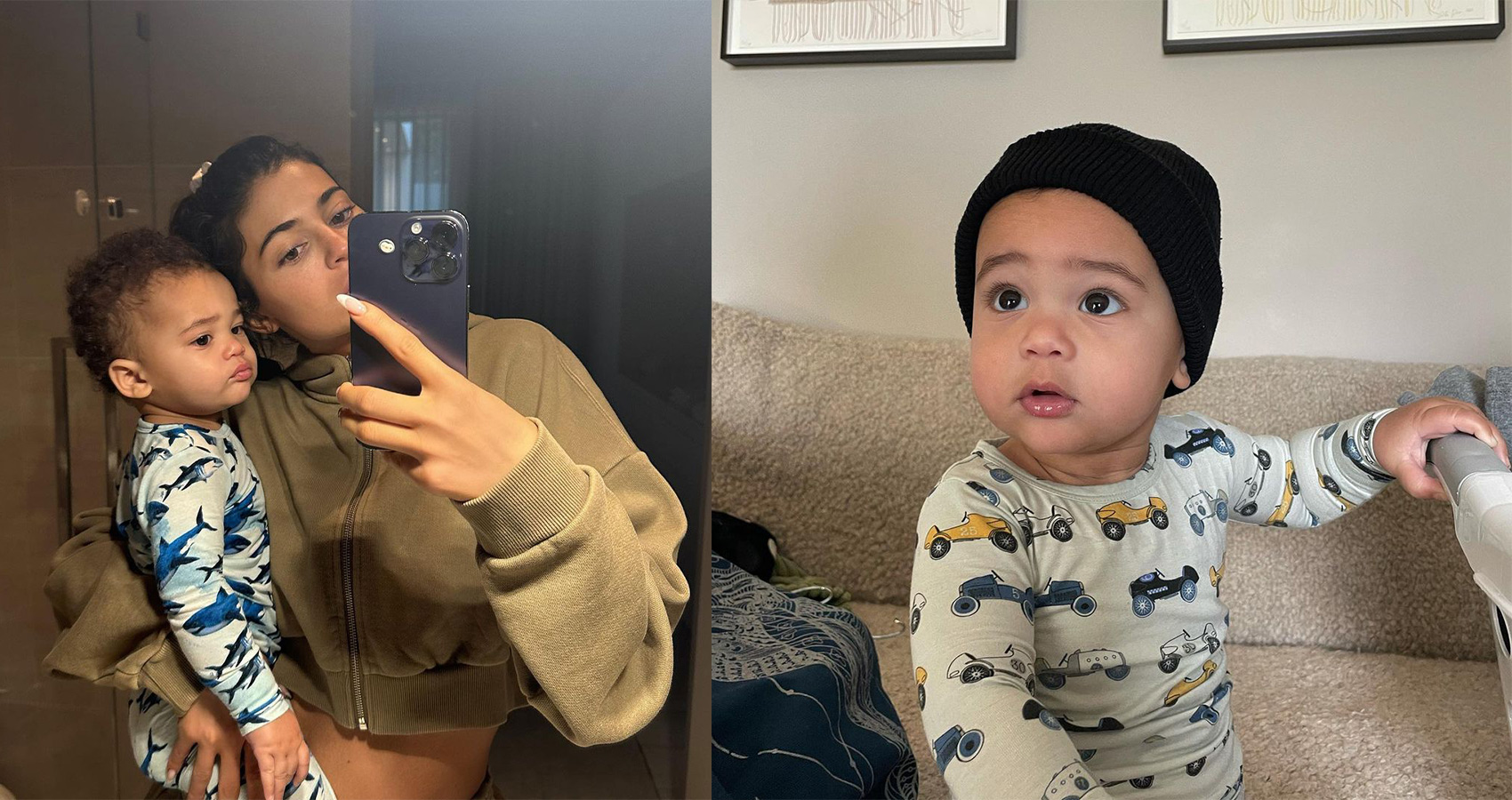 Kylie Jenner Faces Backlash After Revealing Her Sons New Name
Aire, you look like mommy baby.
This weekend Kylie Jenner took to Instagram, casually posting pictures of herself and her son, and revealed his new name in the caption – Aire Webster.
Months after giving birth, Kylie Jenner and Travis Scott announced to the world the arrival of their son 'Wolf.' However, they quickly decided to change his name and told fans that "they just really didn't feel like it was him."
Rumour has it that Kylie decided to change the baby's name because it had already been used by YouTube sensation Tammy Hembrow. Tammy Hembrow had been good friends with the Kardashian-Jenner sisters for quite some time until it was reported that Tammy Hembrow was dating her ex-partner Tyga. Kylie unfollowed her on Instagram in 2019.
Soon after Kylie revealed the name of her newborn, Tammy captioned an Instagram post, 'My Wolf.'
But if that wasn't enough to certify her claim to the name first, Tammy posted another Instagram picture, captioned, 'Wolfie's mum.'
Fans and followers of the billionaire have waited almost a year to find out what she and Travis have renamed their 11-month-old.
Having only revealed the name 'Aire' yesterday, Kylie and Travis have already faced criticism over the X-Rated meaning behind it. Followers of the reality star spiraled on Twitter to claim that the name 'Aire,' when pronounced 'Air-ee,' has a whole different meaning in Arabic.
Umm should someone tell Kylie Jenner she renamed her son Aire which is a common Arabic expression for 'my penis' or nah?

— Antoinette Lattouf (@antoinette_news) January 22, 2023
Kylie has not yet responded to the controversy of the name. Fans are saying that they wouldn't be surprised if the KarJenner were to change her sons' name again.