A Collaboration Between Karl Lagerfeld and The Dematerialised 
Couture looks are reimagined for Web3 with Karl Lagerfeld's passion for innovation.
KARL LAGERFELD has teamed up with The Dematerialised to bring to life the red-carpet looks worn by Amber Valletta and Alton Mason at the Met Gala. These bespoke couture pieces have been given a digital facelift, blending traditional craftsmanship with a one-of-a-kind digital experience. It's a true nod to Karl Lagerfeld's legendary legacy and his love for all things innovative. The fashion world is buzzing, and the reveal of these digitally remastered looks on Friday, May 5, via the @KARLLAGERFELD social channels is one event you won't want to miss! The Maison KARL LAGERFELD was the talk of the town at this year's Met Gala, which marked the opening of the Metropolitan Museum of Art's 2023 Costume Institute exhibition, Karl Lagerfeld: A Line of Beauty.
The Iconic Fan
Amber Valletta's fan dress is taken to the next level with holographic chrome effects on the billowing fan motif. In the digital realm, Amber's striking gown has been reimagined with a rush of liquid chrome and holographic effects as the fan motif expands.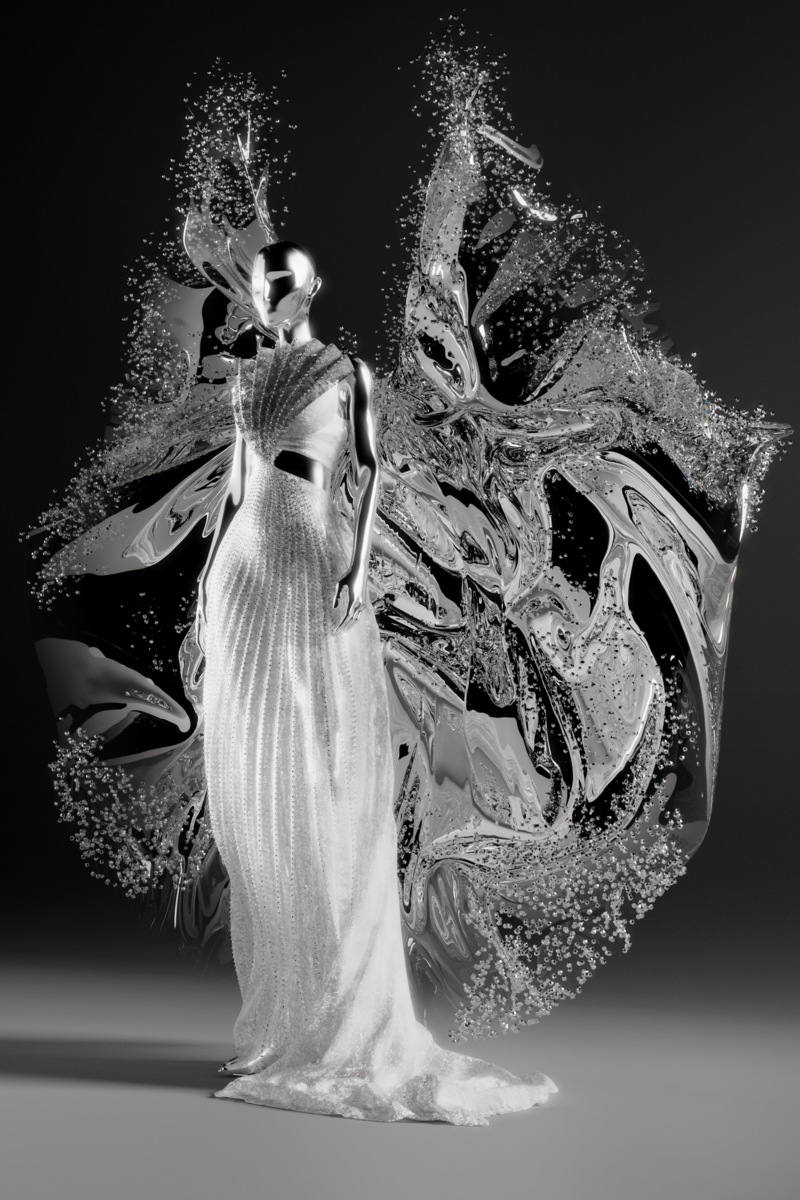 Bridal Couture
The virtual interpretation of Alton Mason's "bridal" look from the Met Gala features intricate detailing. A custom-made lace pattern features interlinked "Karl" signatures and an exquisite cape that billows into a fan shape.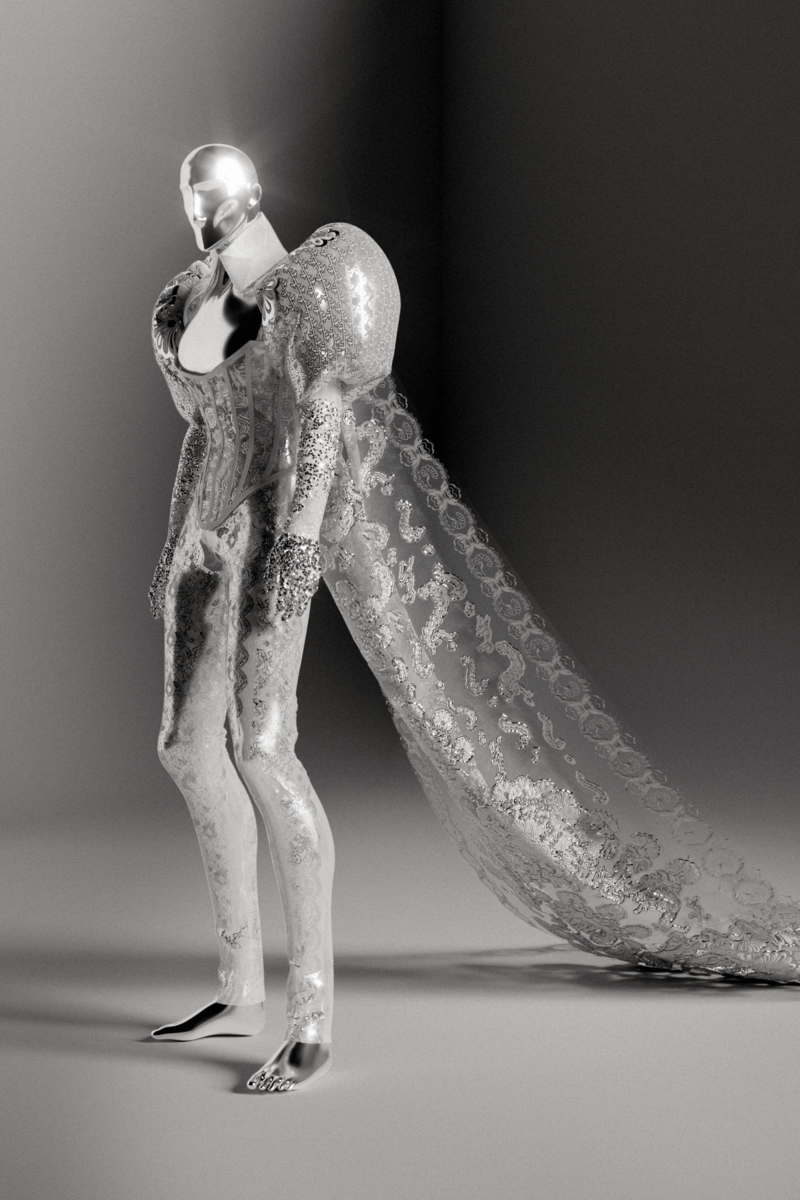 For the Web3 iteration, both models' looks are displayed at a surreal interpretation of the Maison KARL LAGERFELD, a heritage landmark in Paris. This is the latest initiative in an ongoing collaboration between KARL LAGERFELD and THE DEMATERIALISED, which together seek to fuse heritage and innovation, and bridge the gap between IRL and URL.
THE DEMATERIALISED is a cutting-edge fashion tech brand that has been recognized for remaining at the forefront of innovation where technology, culture and fashion continually converge. At the same time, it pushes creative boundaries and redefines the future of design, production and brand experience with the rise of web3 and digital goods.
"In our ongoing exploration of digital realms, our partnership with THE DEMATERIALISED is unlocking exciting possibilities," said Pier Paolo Righi, CEO of KARL LAGERFELD. "Combining the heritage of the Met Gala with virtual innovation is indicative of our brand vision to fuse past, present and future in a way that's uniquely KARL."
"We're proud of our ongoing collaboration with KARL LAGERFELD, and this year's red-carpet activation is the ultimate culmination of our epic work together," says THE DEMATERIALISED's founder, Marjorie Hernandez. "It's a testament to the creativity and innovation that drives our industry forward."
Synonymous with luxury and sophistication, Karl Lagerfeld was a globally renowned driving force in the fashion industry for over six decades. Today, his namesake Maison continues to share his colossal creative legacy and distinct design identity fused with a contemporary, forward-looking spirit. Featuring Parisian-inspired classics with a rock-chic attitude, the KARL LAGERFELD portfolio includes ready-to-wear for women, men and kids, plus accessories, footwear, fragrances, eyewear and more.
Up Next, Ahead Of Met Gala 2023: What Can We Look Forward To