'Catastrophical' The New Ep From Artrock Trio Junodef
A mix between doomsday pop, art rock and new wave influences this EP is their most authentic release to date.
Swedish-born, London based three-piece Junodef share their new EP 'Catastrophical', out on Physical Education Recordings on 16 June. The band also announce their EP launch show at Rough Trade East on 22 June.
With their previous singles 'She Wants To Win' and 'Anemone' landing support from the likes of BBC 6 Music, BBC London, ENFNTS TERRIBLES, Kaltblut, Tonspion, and many more, Junodef gear up to release an EP brimming with dark and seductive dreamscapes, haunting harmonies and thought-provoking songwriting.
Reminiscent of early Warpaint, crossed with The XX and Slowdive, Junodef's music sits somewhere between doomsday pop and art rock, with Shoegaze and new wave influences. It's dark, melancholic and beautiful; the perfect blend between electronic and organic, vulnerable and edgy.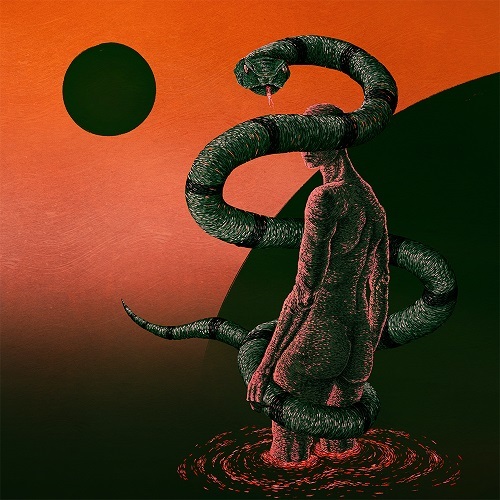 A firm favourite on London's live music scene, the band is made up of three best friends Karin Grönkvist (guitar and vocals), Norea Persson (drums and electronics) and Tyra Örnberg (Bass and vocals). Produced in the Welsh countryside in a remote studio with producer Joy Stacey (Arcade Fire, The Smile) and mixed by legendary metal producer Russ Russell (Napalm Death, At The Gates), Junodef's new music showcases the band at their most authentic.
Debut single 'She Wants To Win' leans into electronic production, driving beats and vocal distortion, and explores the importance of setting boundaries within friendships and relationships. 'Anemone' explores sapphic desire and obsessive longing, and was written by Tyra based on a book about nuns in a convent during the early renaissance. She says, "You could say it's a song about lesbian nuns, but I also think it can be applied to a lot more, and be relatable for quite a few people. It's a pretty universal subject after all."
EP cornerstone 'Justice' showcases the band's seamless vocal layering and harmonies. Karin says, "When writing this song I visualised the music video for it whilst writing, so that instead of making the song from scratch I had this visual element to help me tell a story, and simply follow the narrative of the video as I imagined it. It was a really fun way to write."
'When The Day Comes Around' questions unreasonable ideals of how to live your life in late-stage capitalism, 'Åslög' is about being socially exhausted and wanting to be left alone and 'Sometime' is a commentary on the shit that people in power can get away with. "It was written after the outing of a famous man in Sweden behaving like a pig. We wanted the music to feel dark, raw and threatening, with Massive Attack inspired drums and basslines."
The overarching inspiration for the EP comes from questioning our ways of living, on both a societal and individual level. "Where our previous work has been an inward journey, untangling difficult feelings and events, 'Catastrophical' is a reflection on how we view and interpret the world around us. Our lyrics are usually a bit subtle or cryptic by default, but collectively these songs tell a story of our huge resentment for this capitalist, individualist and materialist system we live in, and all the oppression, injustices and suffering that stem from it.
It's outward facing, critical and with a clear edge, naming our discomfort and confusion, disagreement and frustration with how we've ended up in a world like ours. Through the process of writing and creating everything around the EP, we've actively sought the help of our communities, trying to create environments where friendships, creativity and joy are at the forefront and leaving perfectionism, sellability and individualism behind.
We hope these songs can help create a sense of confidence and belonging in the communities we live in and are part of, and if it's not that deep for you, we hope you'll at least find a new favourite song!"
Up Next, Summer 'Odes Of Hope For Sad Bois' By Heff Vansaint