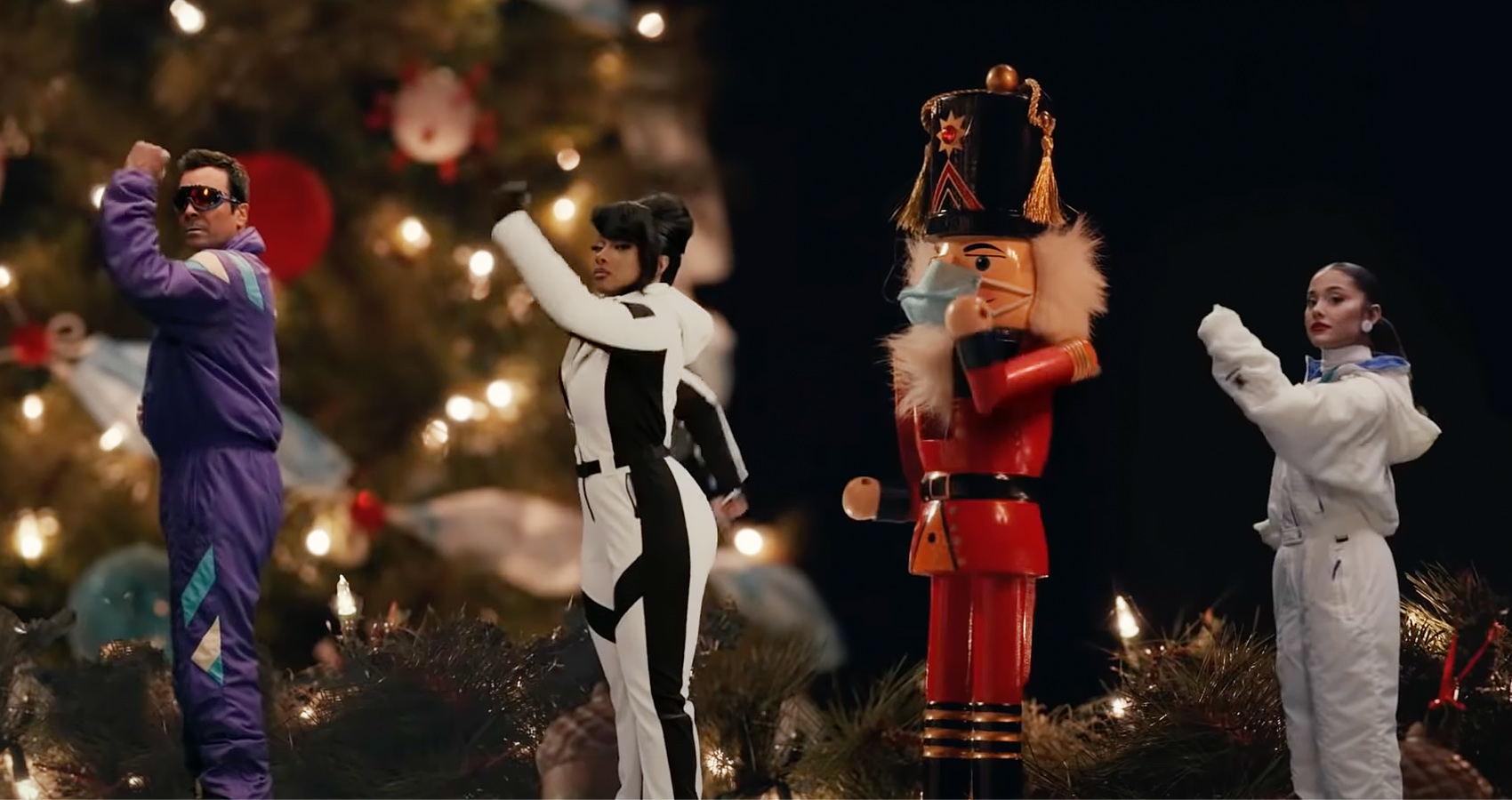 Jimmy Fallon, Ariana Grande, And Megan Thee Stallion Come Together For A Christmas Song
The three celebrities release their new track 'It Was A… (Masked Christmas)'.
To start off the Christmas season, celebrities Jimmy Fallon, Ariana Grande and Megan Thee Stallion came together and released a new track titled 'It Was A… (Masked Christmas)'. The song's lyrics and title are on theme with the current COVID-19 pandemic, reminding people to wear their mask and keep sanitizing their hands as 'it's time to get those boosters', referring to the third dose of the COVID-19 vaccine. They jokingly sing about how insane the past two years have been, making fun of the fact that we 'can only get Wi-Fi in the laundry room' for our zoom calls to our loved ones.
During The Tonight Show Starring Jimmy Fallon, he stated that the new track is about 'how last year was just rough on everybody' and that he wanted to send a message about how 'it's going to get better'. Through Megan's rap and Ariana's voice, the song is able to evoke a feeling of nostalgia to a simpler Christmas time, while being hopeful for what our future holds.
Check out Fallon, Grande, and Stallion's music video on YouTube:

Up Next, The Best Music Moments of 2021