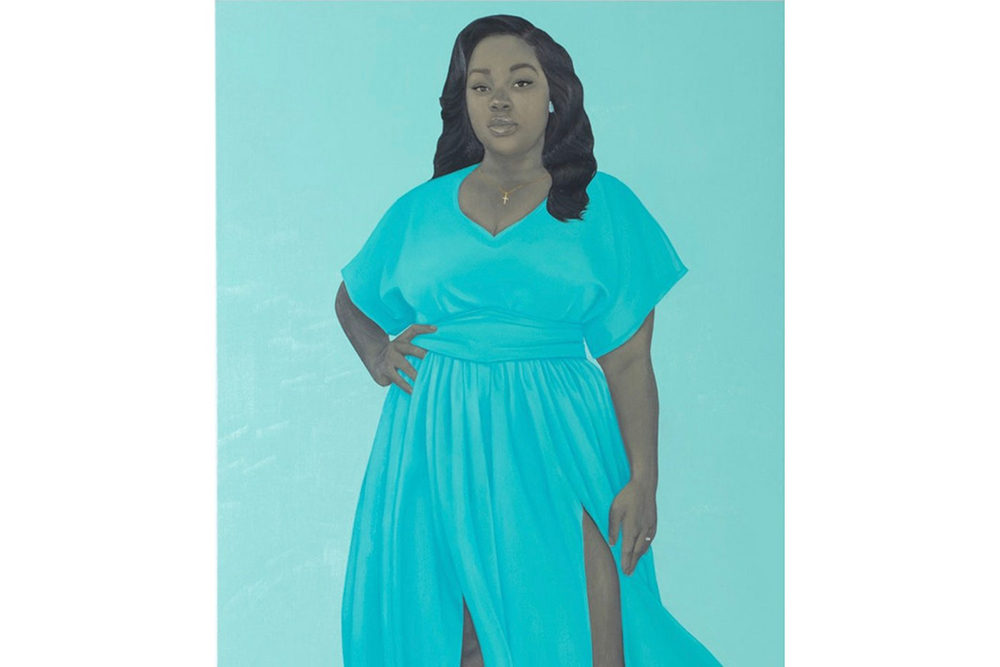 Inside The Art Exhibition Honoring Breonna Taylor
The exhibition encourages us "to not forget, to not move on, because the real goal hasn't been served yet."
Just over a year after Breonna Taylor was killed, a new art exhibition is shedding light on her life and death and the impact they've had. Taylor's mother, Tamika Palmer, has been heavily involved in putting the exhibition together. "I was in awe just at the thought that people who don't even know her take time out of their day to draw something of her ... even just as simple as her name," Palmer told NPR. "And to see it all come together is just a blessing."
On March 13th, Louisville Metro Police officers shot and killed Taylor while she was asleep in her home. Her death and the lack of justice that followed sparked protests and helped fuel the Black Lives Matter movement. Curated by Allison Glenn, the exhibition, Promise, Witness, Remembrance, is on view at Louisville's Speed Art Museum and is free for all.
Promise, Witness, Remembrance is composed entirely of art by Black artists and is made up of three sections. Promise discusses the United States' ideals and its failure to embody them or fulfill its promise. Witness highlights the Black Lives Matter movement and the civil unrest that took place in response to Taylor's death. Remembrance focuses on honoring Taylor's life. According to Palmer, "I just knew that there was a lot of stuff that people still didn't know about her. ... She died so violently, but to know that she was never a violent person."
For an inside look at this remarkable woman's life and the impact that her tragic death has had on the U.S., you can visit Promise, Witness, Remembrance at the Speed Art Museum through June 6, 2021.
Next Up, Why Intersectional Misogyny Needs To Be A Hate Crime