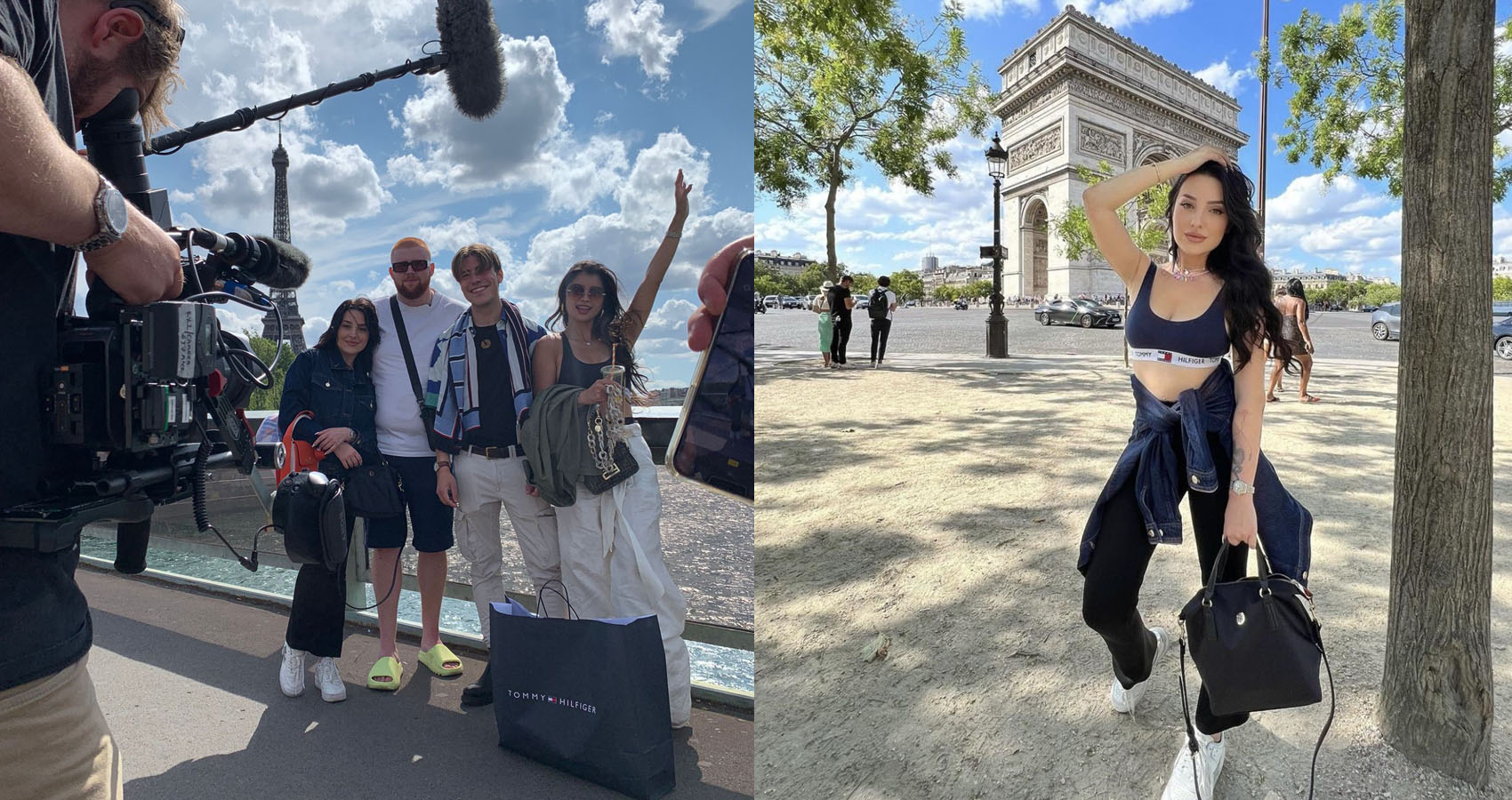 Inside Amazon Fashion's Big Summer Sprint
Nikoleta Milenova tells us all about the fabulous fashion fuelled experience.
This summer, stars of the video-gaming platform Twitch got to take part in a summer road trip, courtesy of Amazon Fashion that any fashionista would love. The trip consisted of visiting European countries where the Twitch stars took part in styling and fashion challenges.
We chatted to Nikoleta Milenova, a Twitch streamer with 29.4k Instagram followers, to hear all about the fabulous fashion-filled trip.
There's nothing like a summer road trip around Europe, what a great escape! Surely you had a great time, what did you enjoy most?
I love to meet new people and to visit so many fashion cities that are also full of culture. It was very exciting to experience the differences in fashion in each city together with Amazon Fashion.
Walk us through how you spent your days, how did you start your day, what did you do and how did it usually end?
I'm usually not a morning person, but most of the shoots were in the morning and lasted until the afternoon. So my routine was waking up, getting in the car racing around the city and spots and after work is done enjoying dinner with the other talents.

From the cities you visited, what was your favorite?
I love Paris in general, and we were lucky with the weather and also I liked the challenges there the most.
How did your community and your followers respond to your trip?
They loved it, they were super excited about it!

What are the brands you packed in your suitcase?
I have Tommy Hilfiger, Reebok, Only, Vero Moda and some Swarovski jewelery, which you can all find on Amazon Fashion.

Which outfit that you created do you like best so far?
Definitely this one:


What do you recommend most about Amazon Fashion? Why and what should people shop there?
It's super easy to use and the range of brands and styles is amazing! I also like the idea of Amazon Merch on demand, you should definitely check it out. Some of the prints are really fun!
Check out Nikoleta's Instagram and shop Amazon Fashion here.