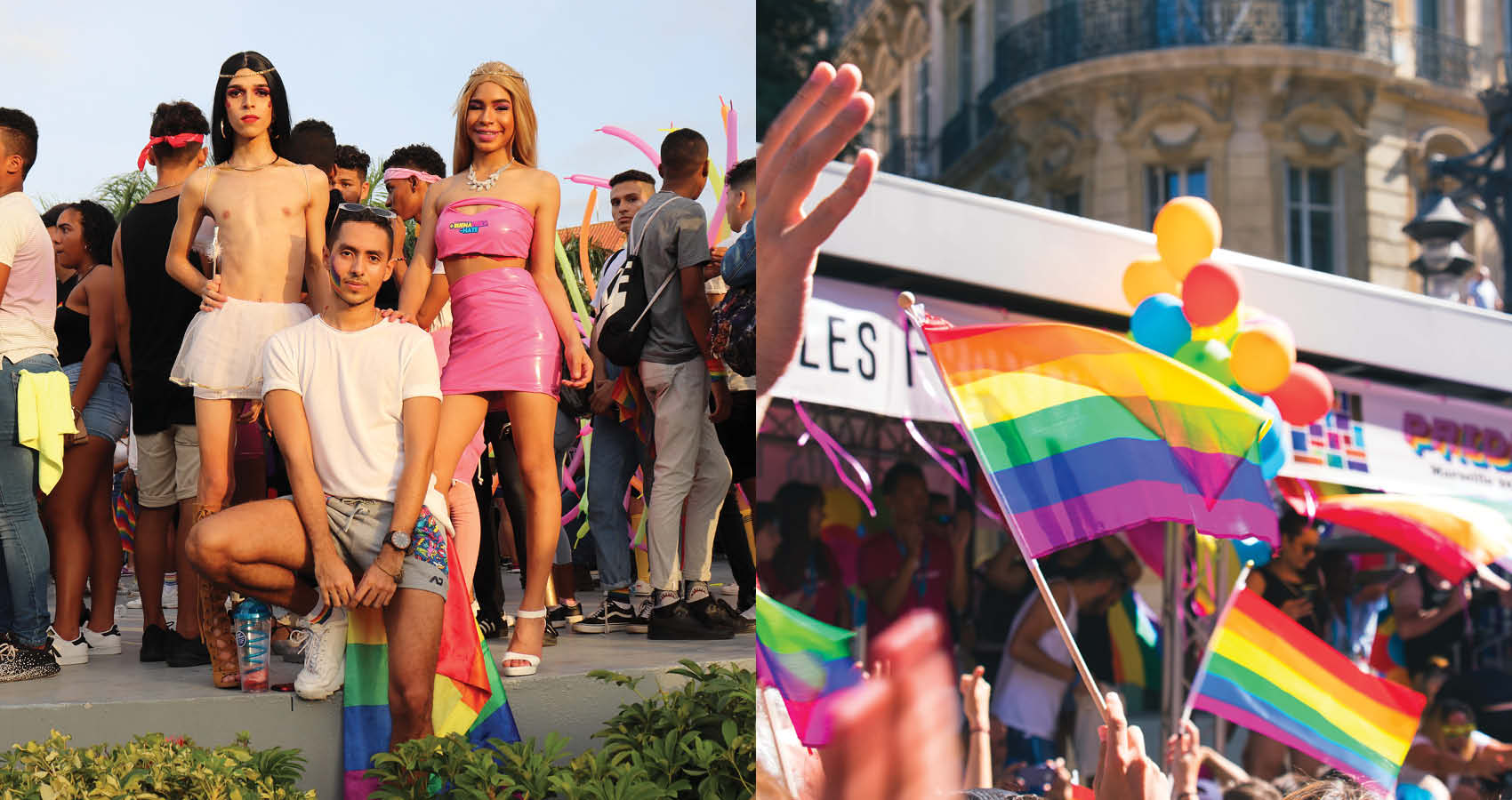 How to Prepare for Arizona's Pride Month
Loudly and proudly celebrate Pride.
For most of the world, June is the month to loudly and proudly celebrate Pride. Every year, the Alphabet Mafia — members of the LGBTQIA+ community and their allies — hit the streets in June to observe societal progress toward accepting non-hetero, non-cis and other non-normative lifestyles. During this period, major companies tend to offer an overabundance of Pride-related merchandise, so the Alphabet Mafia can stock up on clothing, accessories and other items that reflect their style and interests.
There's just one problem: Pride doesn't happen in June in Arizona. The hottest state in the U.S. boasting one of the most populated deserts on Earth, Arizona is unbearable in June, the month that sees the most triple-digit temperatures of the year. Instead of melting under the punishing Arizona sun in June, the Alphabet Mafia decided to reschedule Pride for October, when the weather is much more survivable.
Unfortunately, because Arizona's Pride is unique, few companies will be offering their LGBT+ merch at the same time the state's Pride events are planned. Therefore, anyone expecting to participate in Arizona's Pride needs to stock up on must-have items today, before Pride memorabilia disappears from stores. Here are some of the must-have Pride stuff to snag up before they disappear:
Pride Clothing
During May, June and July, the LGBT+ community is most active as they are participating in all manner of Pride events, and thus, this is the time of year when it is easiest to find cute, fun and attractive clothing that reflects this element of the wearer's identity and beliefs. By October, most Pride clothing will be out of stores, so Arizonans (and those traveling to Arizona to celebrate another month of Pride) need to pick up the Pride-related outfits they want to wear.
Fortunately, October in Arizona has roughly the same temperatures as high summertime everywhere else. Those participating in Arizona Pride month should pick up tank-tops and tee shirts with their favorite designs and slogans. Shorts are still most comfortable for this time of year, though it might be wise to have a light layer to throw on top in case the nights get nippy. Additionally, Pride-goers can accessorize with rainbow details on items like glasses, face masks, phone cases, shoes and more.
Pride Food and Bev
A major element of any community event are the snacks and drinks, and at Arizona Pride, the Alphabet Mafia can be content with a variety of food and bev offerings. Many of the trendiest restaurants and bars across the Valley provide rainbow goodies perfect for Pride, and some even donate a portion of the proceeds from these products to local and national LGBT+ charities and causes. Those eager to identify the must-go eateries and clubs for Arizona Pride week might investigate:
Morning Squeeze. Start Pride early with a Pride Punch morning cocktail and a stuffed French toast garnished with rainbow whip.
Foch Café. In Downtown Tempe, this LGBT+-owned café offers rainbow vodka shots and a craft cocktail menu covered in rainbows.
Santé. This high-end restaurant is donating the proceeds of its colorful Watermelon Mambo drink to the Trevor Project.
In addition, Pride-goers might be interested in picking up a few Pride-related snacks while they are still on grocery shelves. Skittles, Oreos, Ben & Jerry's Ice Cream and other food brands have released limited-edition Pride-related variations on their classic treats, and a handful of alcohol brands have done the same.
Pride Skincare
Arizona is hot, but it is a dry heat. The temperature combined with the moisture-free air can be devastating to skin, especially when one is spending ample time outdoors. There are a few LGBT+ skincare products one can pick up to survive and thrive in the Arizona autumn. These include:
Sunblock. UV rays are as harmful in October as they are in June, and because Arizona is rarely cloudy, Pride-goers will need some strong sun protection.
Cleanser. Dirt and sweat can build up quickly during outdoor events in Arizona, so a nourishing and effective cleanser is key.
Cooling mist. A mist spray jam-packed with skin-loving ingredients will help keep Pride-goers feeling cool and moisturized all day and night.
Lip balm. The lips are particularly susceptible to becoming chapped in dry environments, so a thick balm will keep them from cracking.
While it might be tempting to buy whatever rainbow-covered skincare products one finds, it is far better to support LGBTQIA+ companies, which include:
Peace Out Skincare
Common Heir
Madison Reed
JVN
About-Face
Noto Botanics
Fluide
Malin+Goetz
While the rest of the world's Pride celebrations have concluded, Arizona's LGBT+ festivities have yet to begin. Those eager to celebrate Pride in October should start planning now or be utterly unprepared for another season of Pride in the Valley of the Sun.