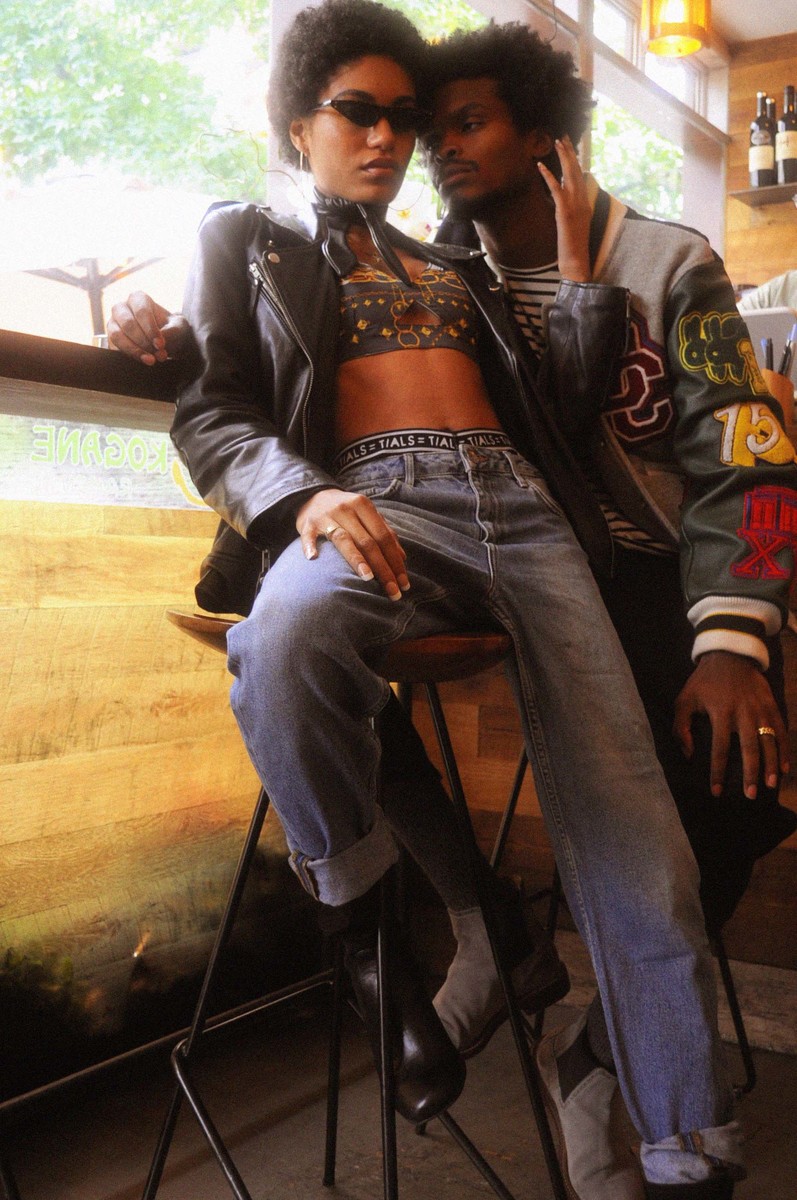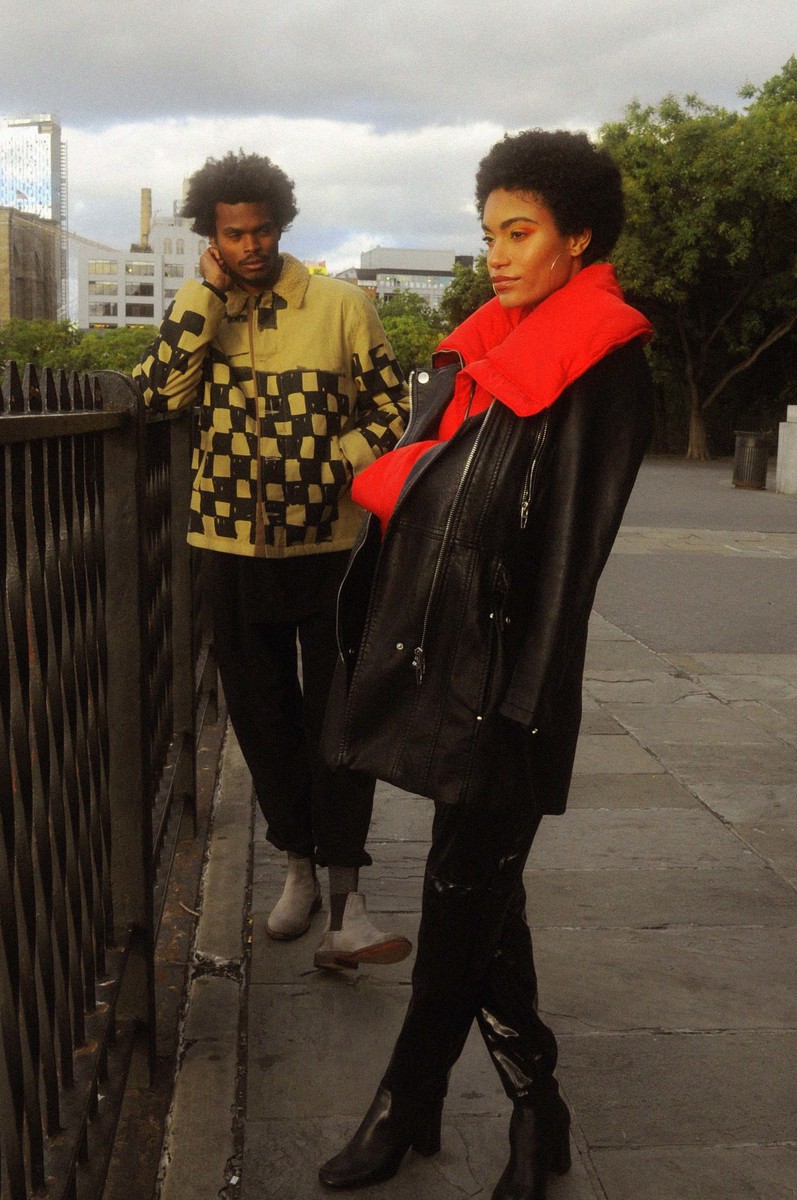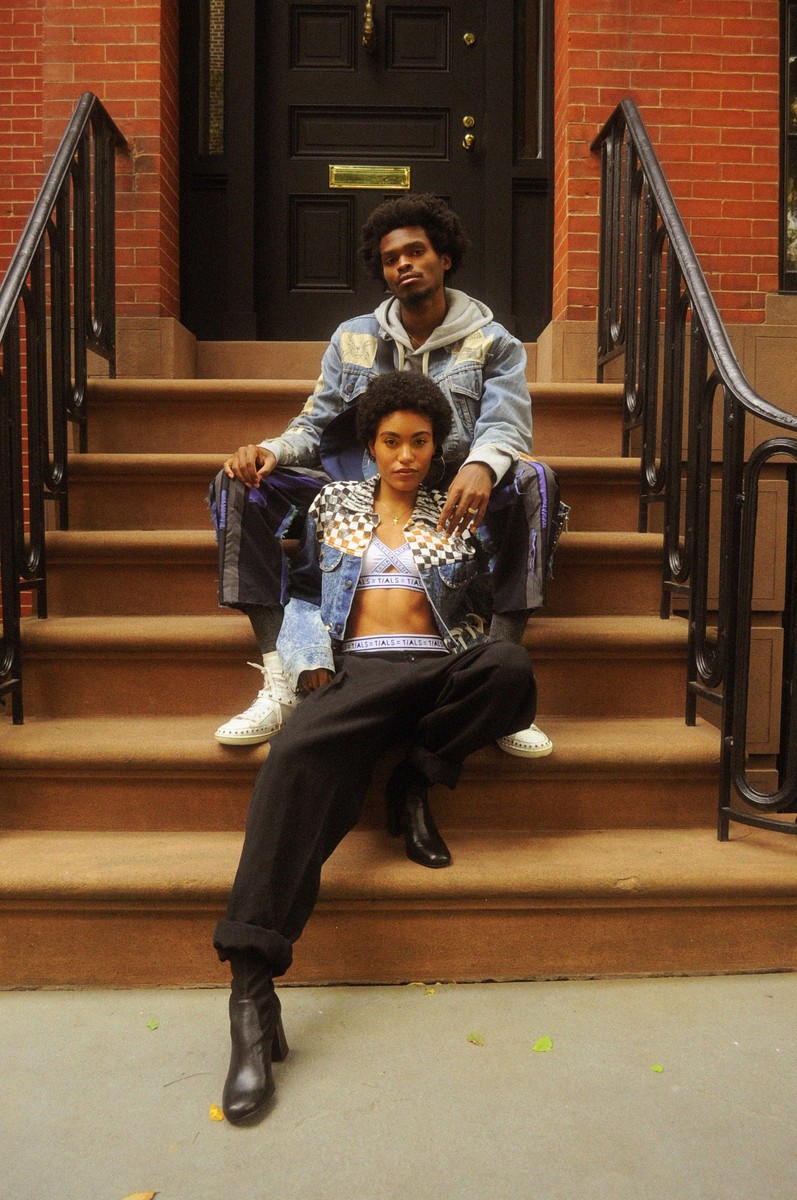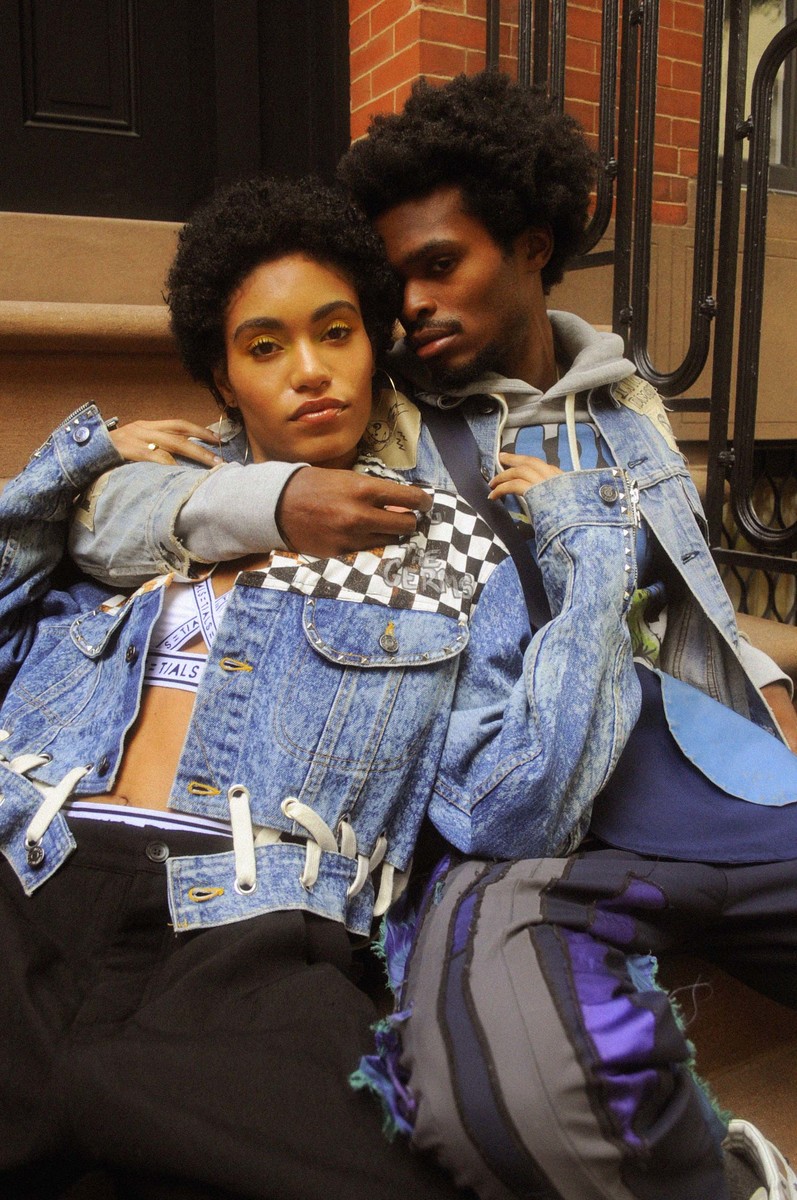 Hood Girl Blues Streetwear Fashion Editorial
Young love and youth in the upper Brooklyn area.
If you've ever wondered what young love and youth in fashion look like in the upper Brooklyn area, here ya go!
The checkered cropped denim jacket from the HERMAN SS19 collection combined with drop crotch trousers again from the HERMAN SS19 collection, and the leather booties from Stuart Weitzman make for a cool streetwear outfit. Underneath the cropped denim jacket and drop crotch trousers, we've got white 2 piece sports set from This is A Love Song.
Do you feel the young love and youth energy yet?
We've got more; a leather motorcycle jacket from All Saints combined with denim mom jeans from Levi's. Underneath the leather jacket we've got a striped tee from the HERMAN SS19 collection.
Clearly, not much is needed for a stylish yet comfortable look. Our last outfit is a leather coat from Barney's NYC combined with vinyl pants from Topshop. Underneath the coat is – yes, you have seen it right! – a red puffer jacket from Barney's NYC, because… why not??
Models: Tracey @venetatracey and Terrence Tyson @teetyson
Photography: Imani Hamilton @che_ro_kee
Styling: Ornella Suad @ornella_suad
MUA: Michelle Chambers @elleblush_
Next up, Aleali May Is The Latest Face Of UGG x Sacai's Fall/Winter 2018 Collaboration.