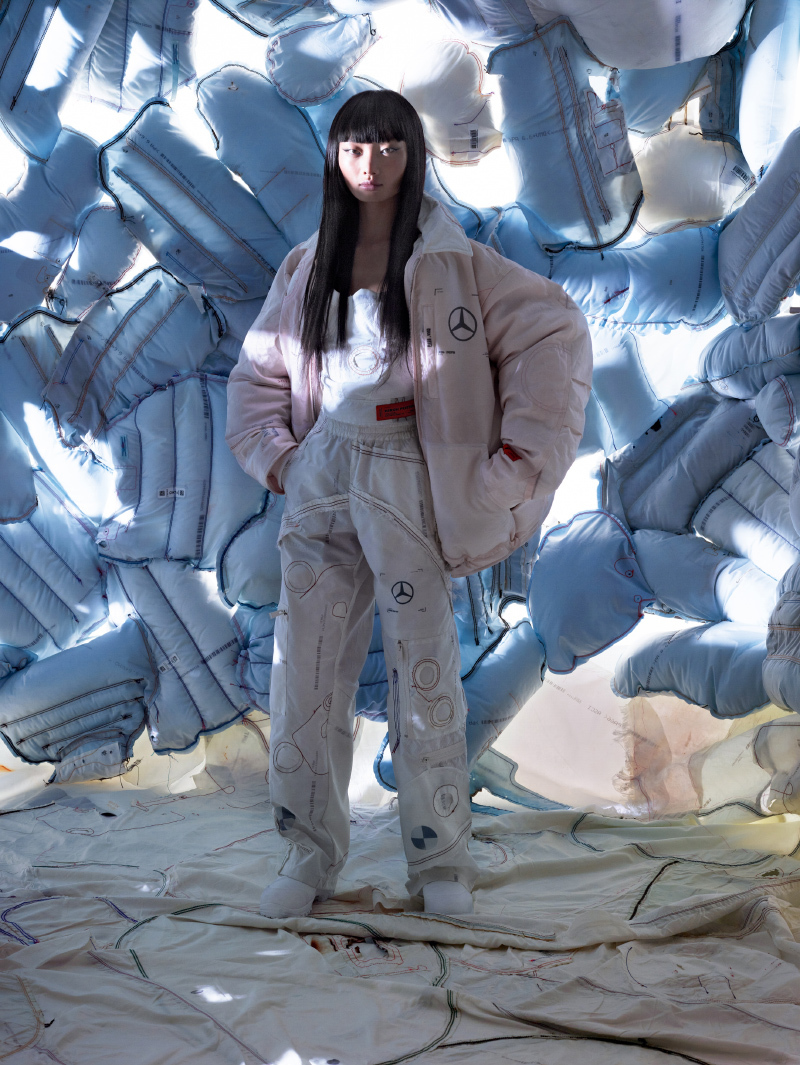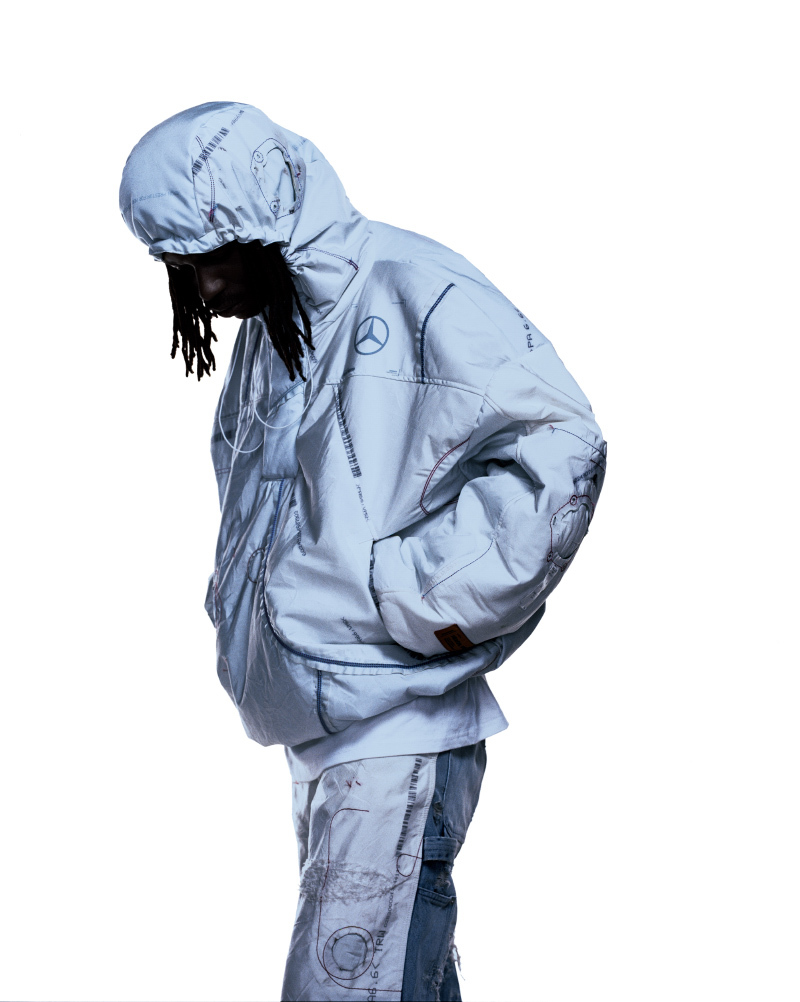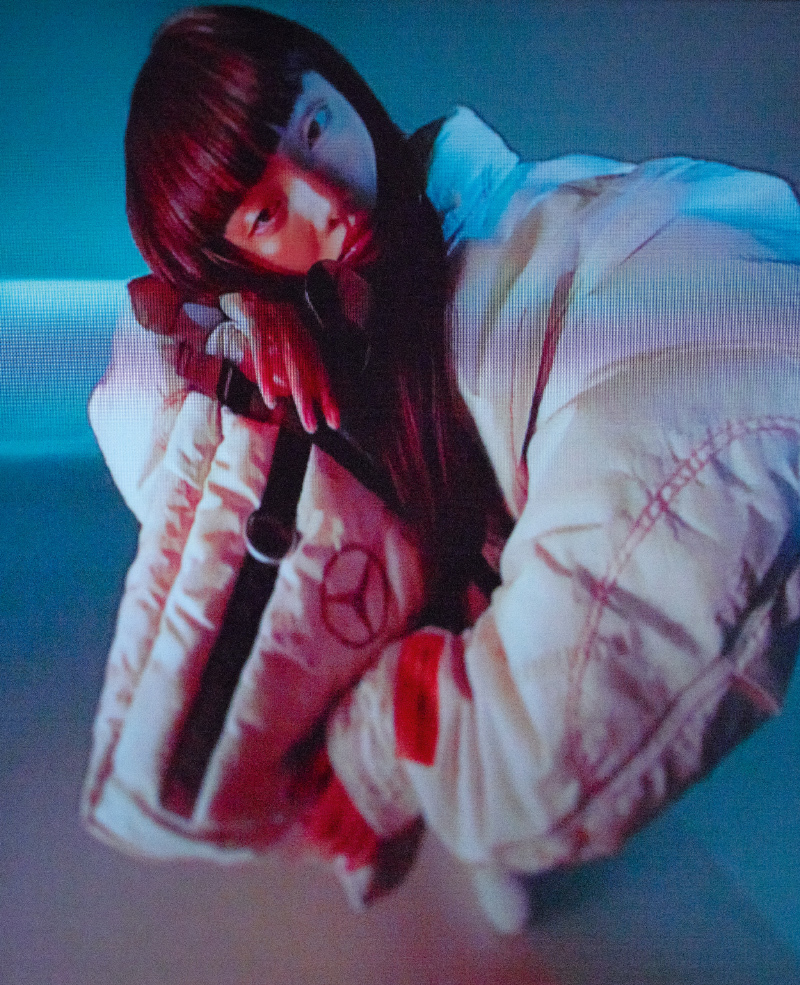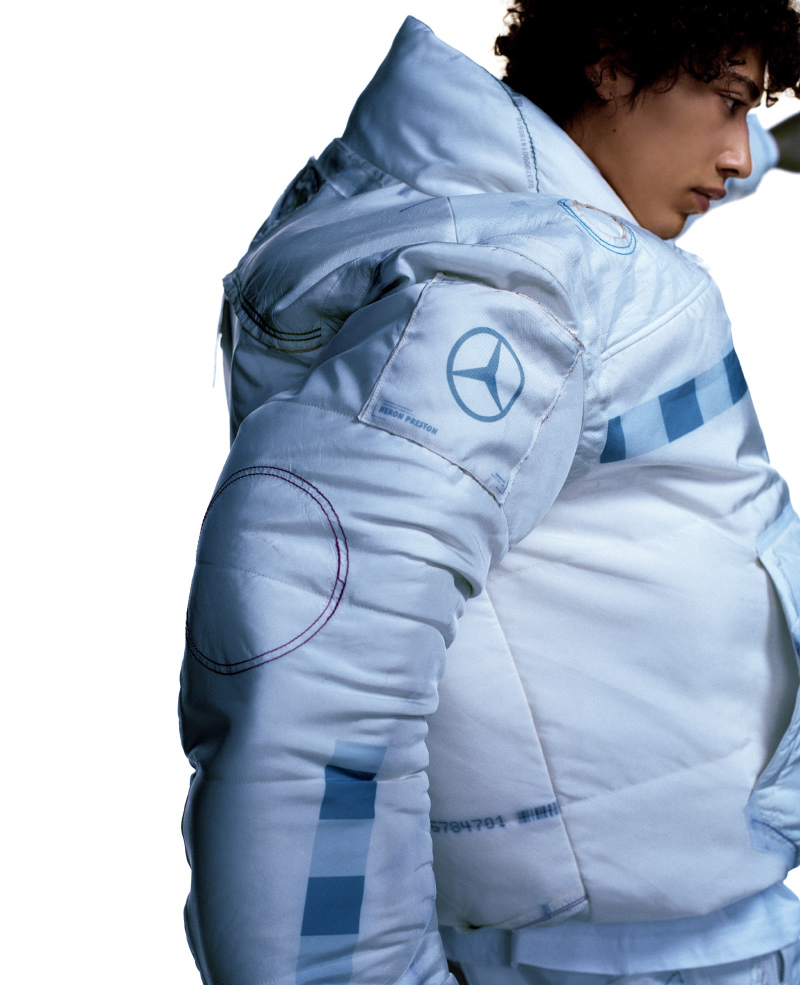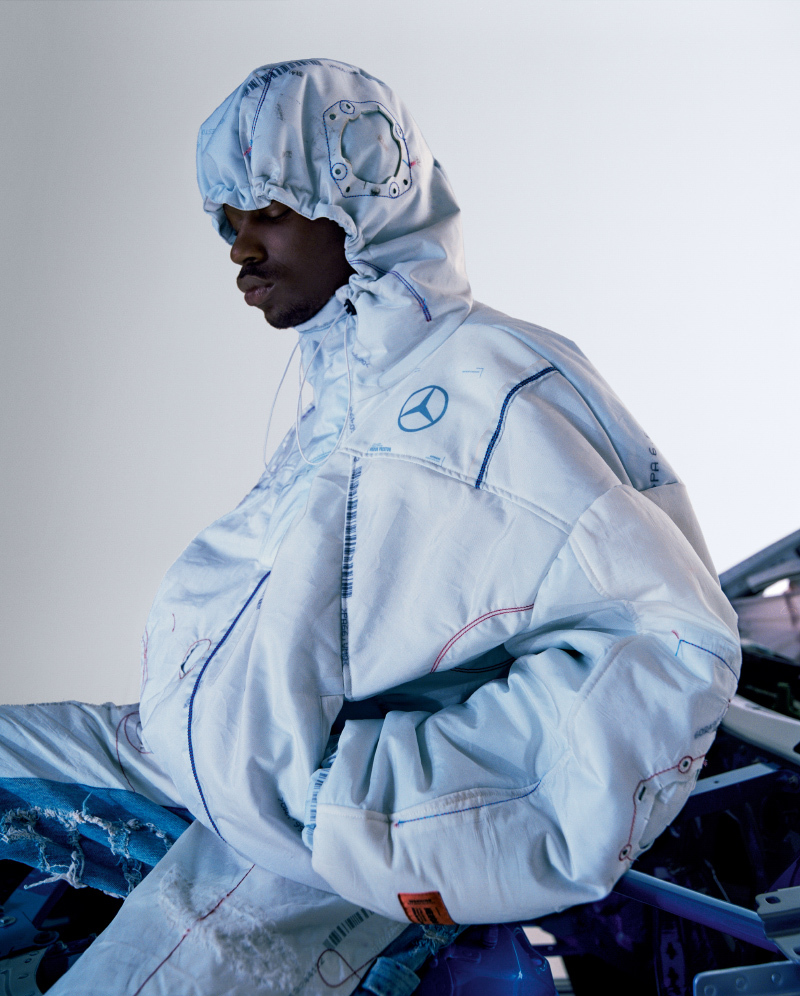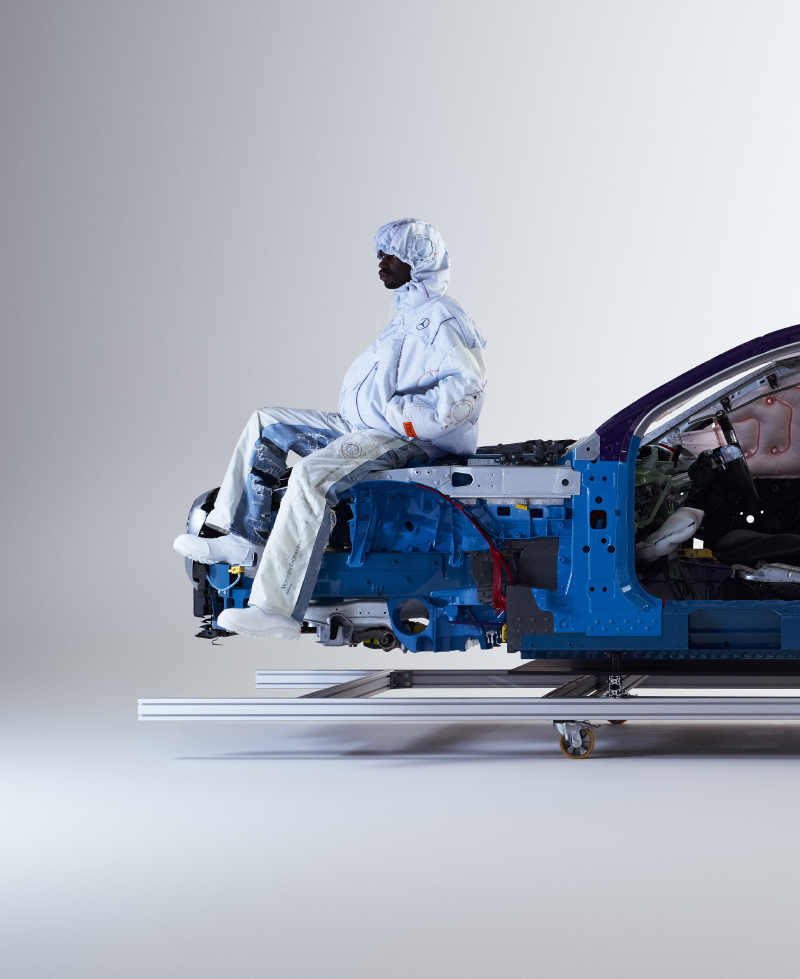 Heron Preston And Mercedes-Benz Release Conceptual Recycled Airbag Collection
Check out the ultra-modern designs and details here.
Mercedes-Benz and American luxury fashion designer Heron Preston have teamed up to produce a concept-only collection using quite an unconventional medium: airbags. The capsule includes inflatable puffer-style jackets, swishy logo-riddled pants, and astronaut-esque silhouettes.
This collaboration marks 50 years since Ford first introduced the airbag in October of 1971. Ten years later, Mercedes-Benz launched their flagship S-Class model fitted with an airbag and became the first manufacturer to patent it.
The recycled airbags utilized in this collection come directly from the Mercedes-Benz safety and crash-test research area. Heron Preston's inventive collection demonstrates the creative possibilities that recycled mediums allow while keeping these materials from becoming waste. The inflatable set from the Heron Preston shoot will be reused for an installation at the Mercedes-Benz Fashion Week Berlin from September 6th-8th.
Although the collection itself won't be available for purchase as it's merely conceptual, the duo will be giving away a limited amount of merch via the streetwear platform GOAT. Tune in on September 10th to get your hands on some sustainable luxury fashion pieces.
Next Up, Bespoke Design Studio Ceeze Drops New Upcycled Crossbody Bags