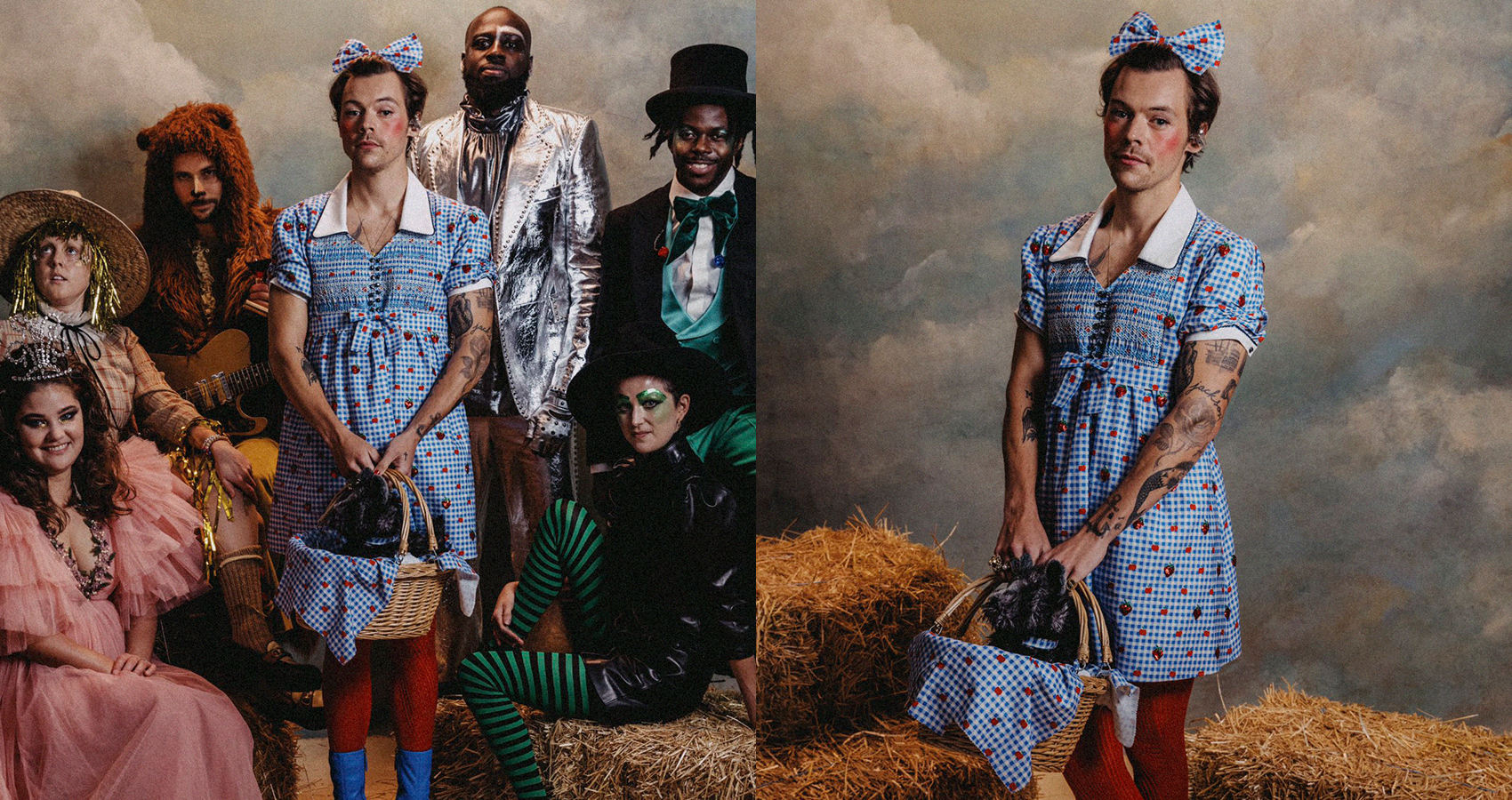 Harry Styles Takes Us Somewhere Over The Rainbow
The singer dresses up as Dorothy from The Wizard of Oz for Halloween.
Harry Styles surprised fans once again with a new Halloween costume during his performance this past weekend. He dressed up as Dorothy Gale from The Wizard of Oz which inspired the theme for his concert at Madison Square Garden. Styles can be seen wearing the blue and white dress Judith Garland wore in the film and he also included the iconic sparkling red slippers.
The British singer and songwriter has often been seen wearing more gender-bending clothes. Last year in November, he was featured on the cover of Vogue magazine, becoming the first man to do so. The issue titled 'Playtime With Harry Styles' saw the singer being photographed wearing skirts and dresses. Styles was praised for his defiance to adhere to social norms of masculinity and traditional masculine clothing, embracing his more feminine side.
Although there is still a long way to go, Styles' embodiment of both masculinity and femininity should be acknowledged, as we are moving towards less rigid definitions of what manhood and womanhood are, allowing for more nuanced, diverse and non-binary experiences to be celebrated.