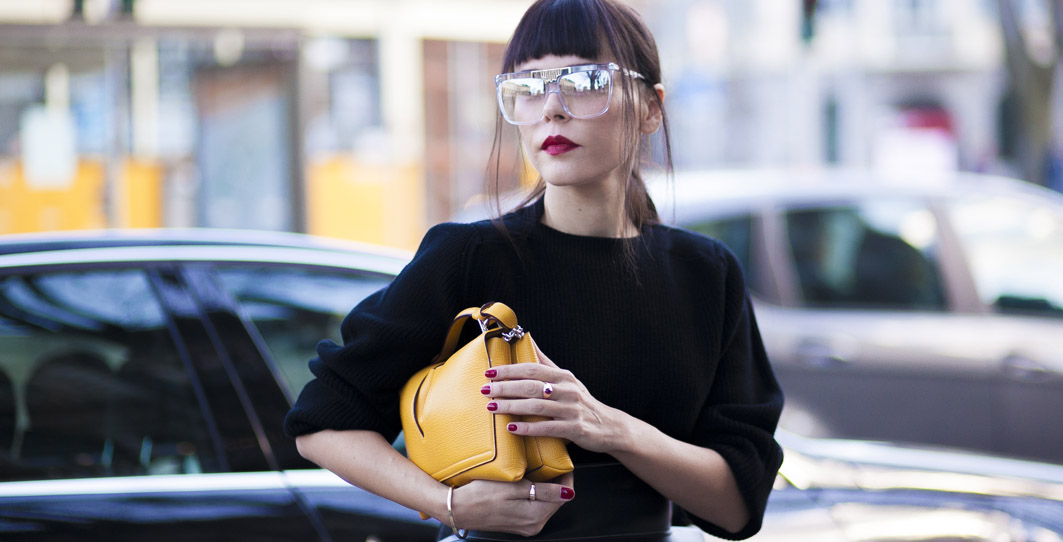 Influencer Evangelie Smyrniotaki at Milan Fashion Week.
Where To Shop: 7 Instagrammer Handbags To Pack A Punch
Bags speak louder than words.
Second only to sneakers in the dead-giveaway game, handbags can say as much about your personality as they do about your style. Love a cross-body bag? You're the easygoing girl who's going places. A tote? You've literally got your whole life in that purse – from your work laptop to some spare pairs of knickers (you know, just in case that Friday night date turns into a weekend sexathon). A great bag is also a fail-safe outfit anchor, with the magical ability to turn even the plainest of ensembles into a fuckin' look. Talk about packing a punch. Looking to add (yet) another one to your collection? We've put together our top seven Instagrammer handbags and where to shop them.
The Padlock Bag
Black Medium 'Gucci Signature' Padlock Bag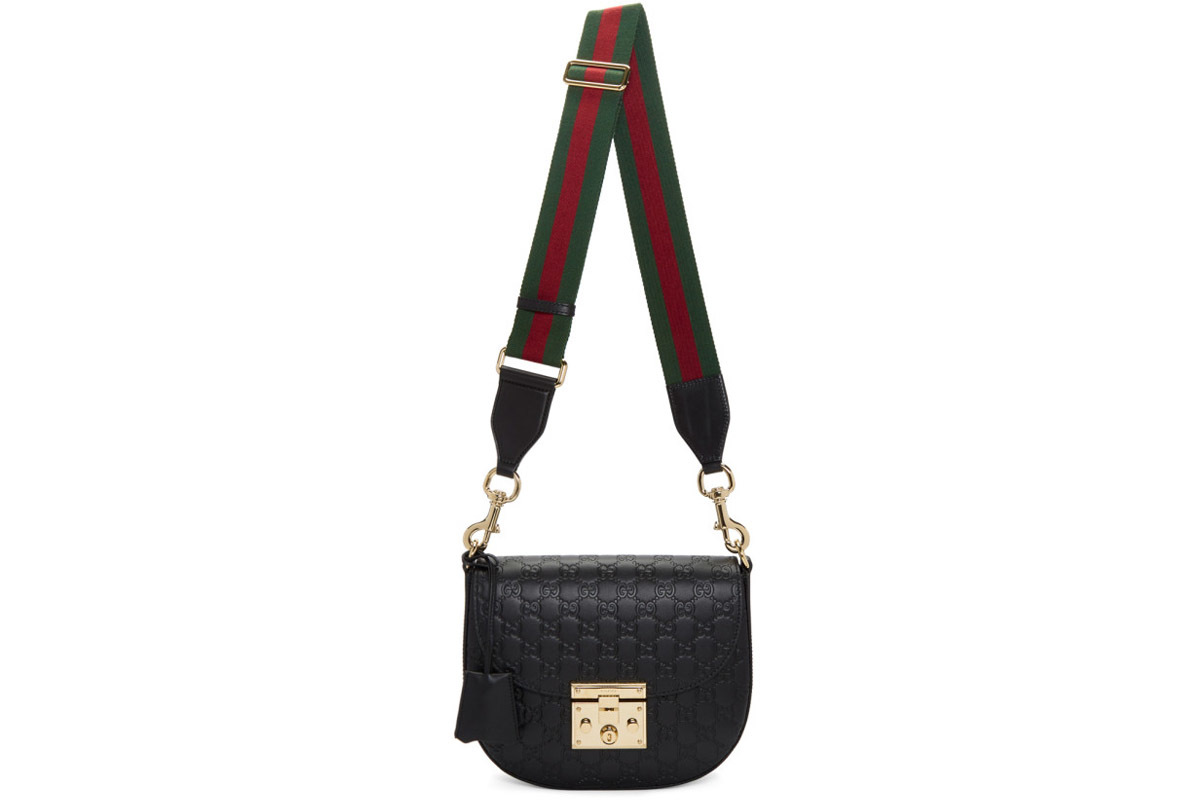 Fashion editor Stephanie Broek is all about cozy-girl cool, making the cross-body bag her perfect ally. In a mini size with a cute padlock fastening, the handbag adds a little kick to her puffer jacket and trackies look – along with those kitten heels, of course. Get the look with this logo-embossed buffed leather handbag by Gucci, featuring a gorgeous gold-tone buckle and that signature Gucci stripe on the adjustable strap.
Shop it here for $1980.
The Crossbody Bag
Rachel Icon Crossbody Bag
Fashion blogger Marina the Moss loves a punchy statement bag, and this love-heart cross-body was the perfect pick for date night. Wear your heart on your.. stomach? with this irresistibly fun, and affordable, mini faux-leather version, featuring a long, skinny chain link shoulder strap.
Shop it here for $20.
The Chain Bag
Vivienne Westwood Logo Plaque Shoulder Bag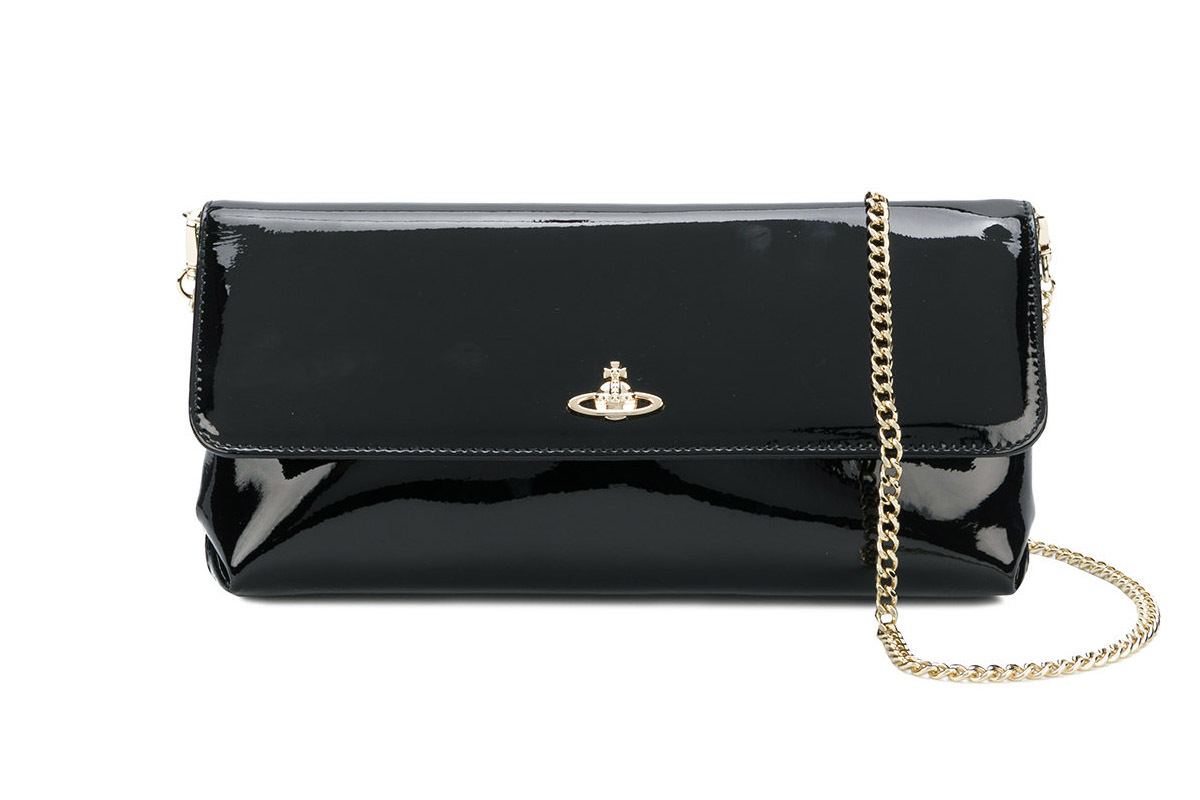 You can always trust model and DJ supreme Sita Abellan to put a whole new take on a classic piece. Mixing a luxurious quilted Chanel bag with streetwear and "FAKE" rhinestones, the look is XXL eclectic. Steal her style with this patent Vivienne Westwood baguette bag with logo plaque and a gold-toned cross-body chain.
Shop it here for $323.
The Tote Bag
OFF-WHITE Large Sculpture Tote Bag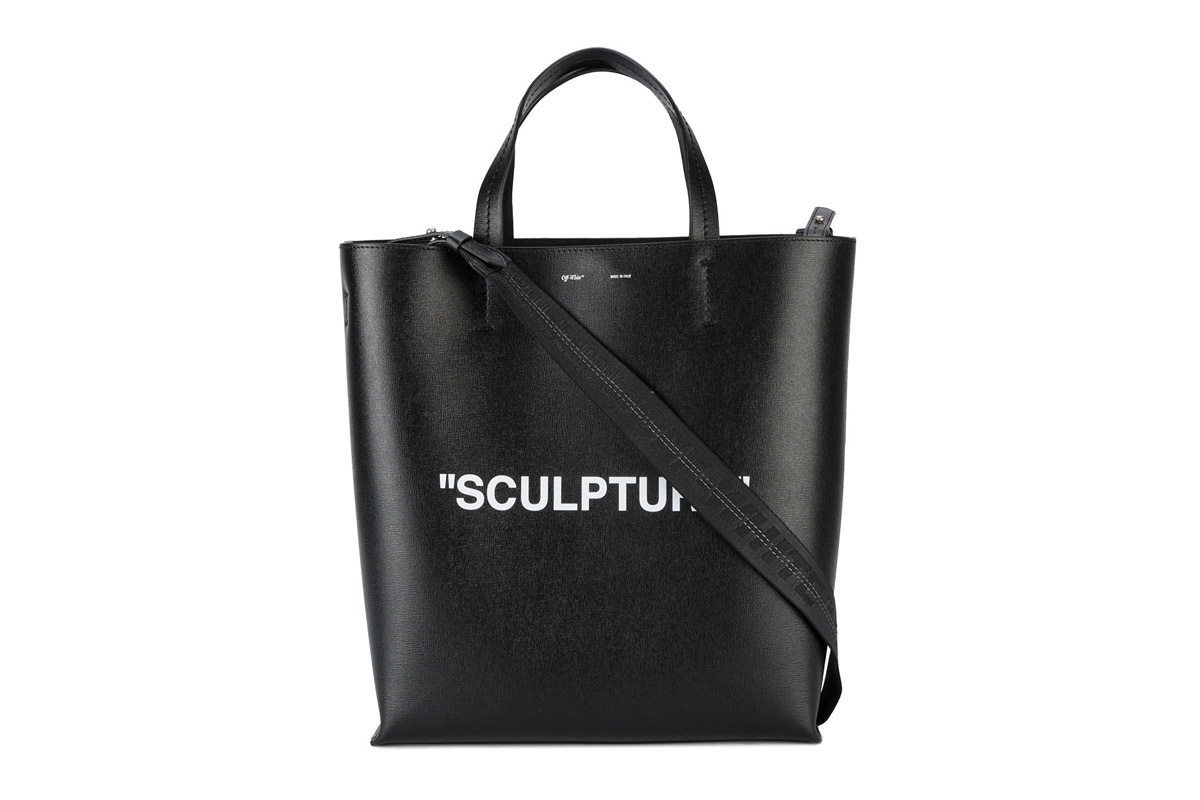 Proving that bags don't have to be loud to speak volumes, Virgil Abloh knows how to design a walking work of art – and we're not just talking about those incredible "FOR WALKING" boots of his. Designing his pieces like "poems," the designer said "I look at bags as works of chiseled art, not a bag." Steal Christina Paik's awesome Paris Fashion Week look with this "SCULPTURE" iteration of the Off-White tote bag, featuring that trademark workwear strap.
Shop it here for $935.
The Bucket Bag
Mansur Gavriel Black Leather Bucket Bag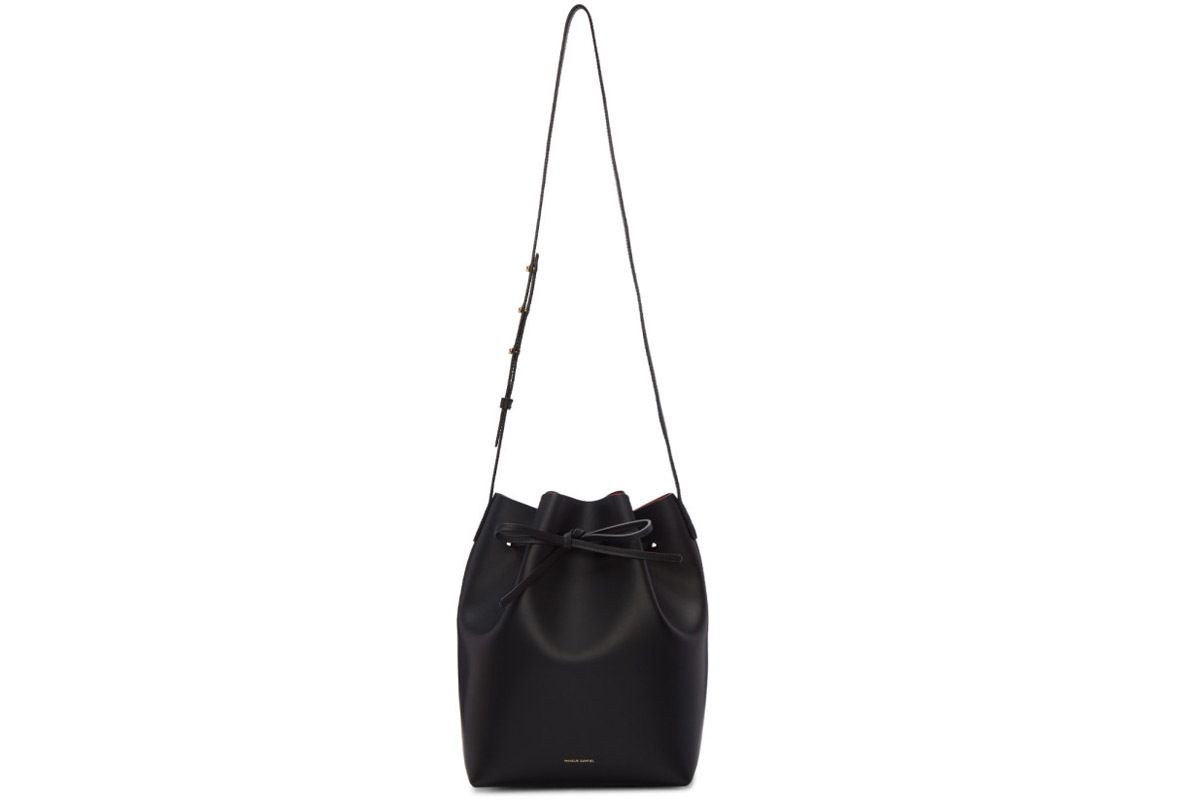 Did you know that the bucket bag was originally invented as a sturdy way to carry wine bottles? If you're the type of girl that likes to carry her booze in style – or have easy drawstring access to all your essentials on the go – this bag is totally for you. And as influencer Linda Tol knows, the chilled-out style goes with absolutely anything. Get the look with this cute bow-embellished leather bag by Mansur Gavriel.
Shop it here for $595.
The Shopper Bag
Michael Michael Kors Leather Tote Bag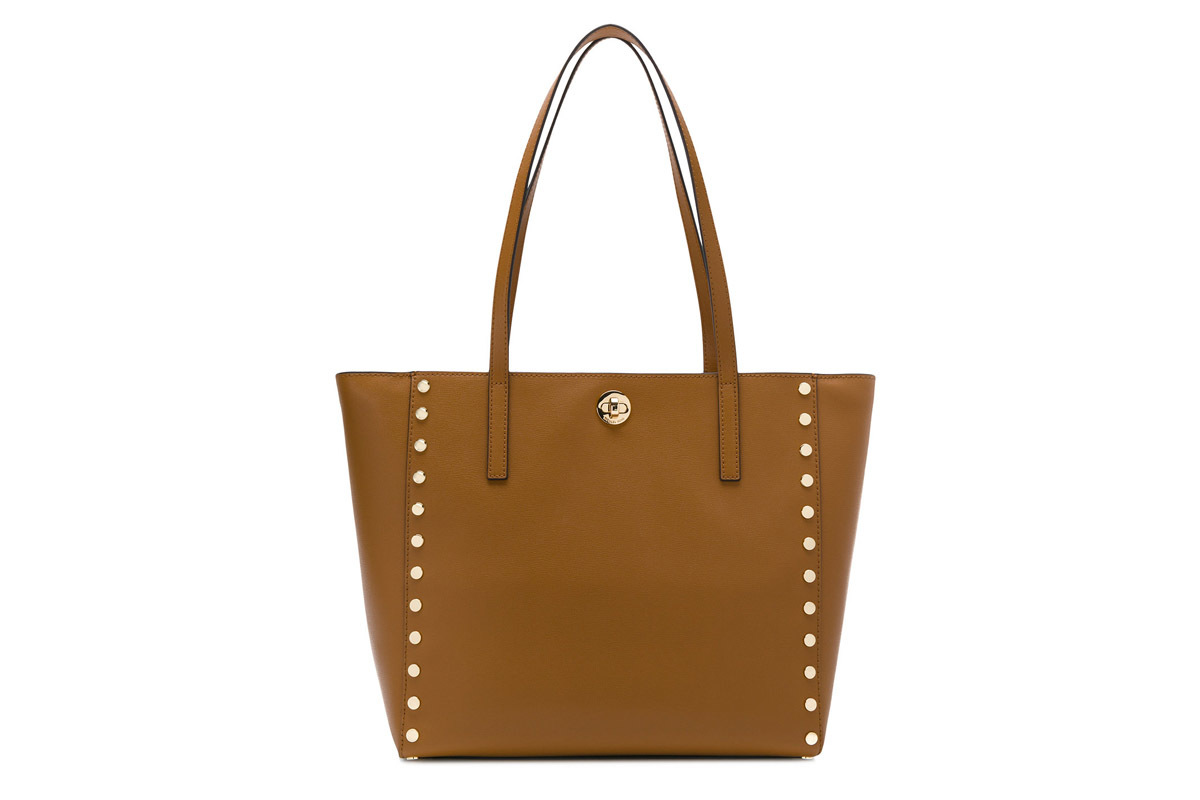 Go big or... don't go home? Packed full of everything from your make-up bag to your gym clothes to a fucking three-course meal, these gigantic shopper bags are the fashion equivalent of a camper van. As Fong Min Liao demonstrates, a structured tan leather bag can add a touch of sophistication to any look – and these bags last forever too. Steal her style with this Michael Michael Kors tote with stud detailing and a chic little clasp – so Michael Kors they named it twice.
Shop it here for $370.
The Box Bag
Violet Box Crossbody Bag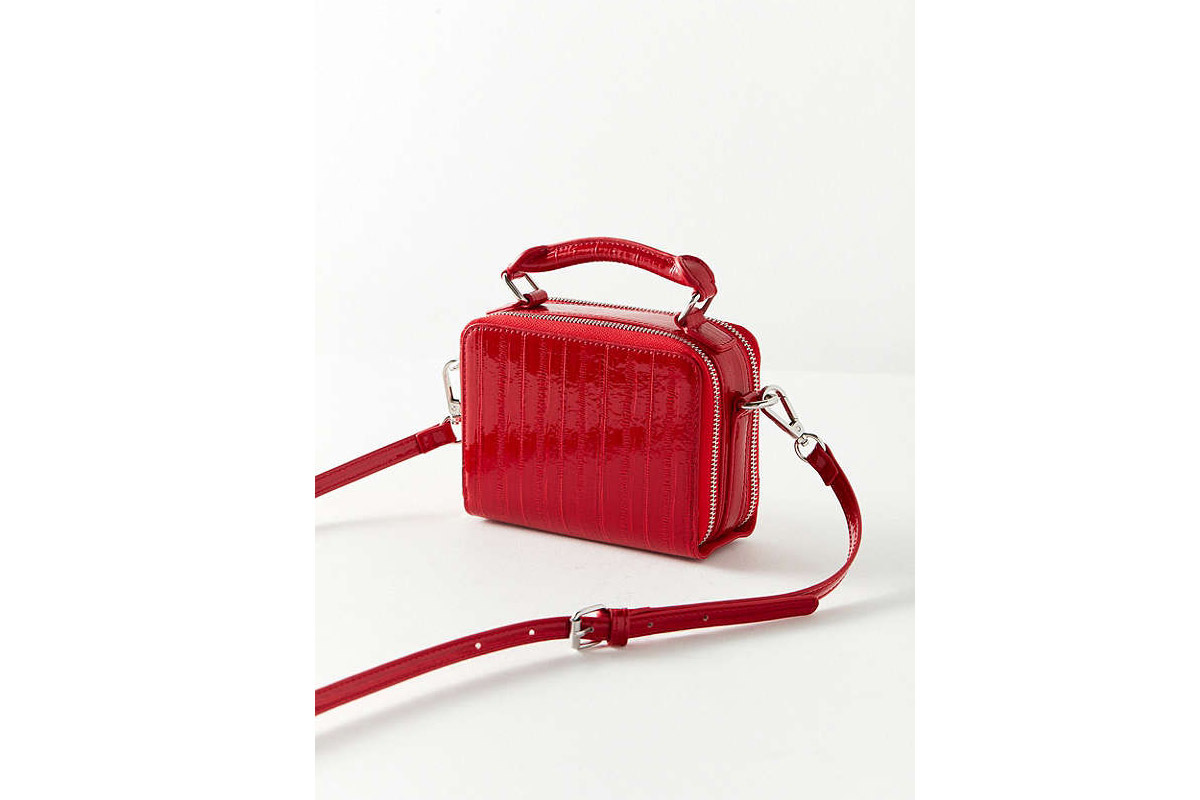 Thinking outside the box is overrated. Recalling the old-fashioned trunk cases and hat boxes of a bygone era, the box bag is anything but square. As a womanswear accessory, the box bag dates back to the '50s, adorning the arms of legendary film starlets like Grace Kelly. We love how pink-haired cutie Sabreena Diamond brings the style into the future, whilst still keeping it classy. Get the look with this minimalist patent faux-leather take, guaranteed to add a punch to any outfit.
Shop it here for $39.
For more style inspiration, take a look at our top five teddy bear jackets and where to shop.