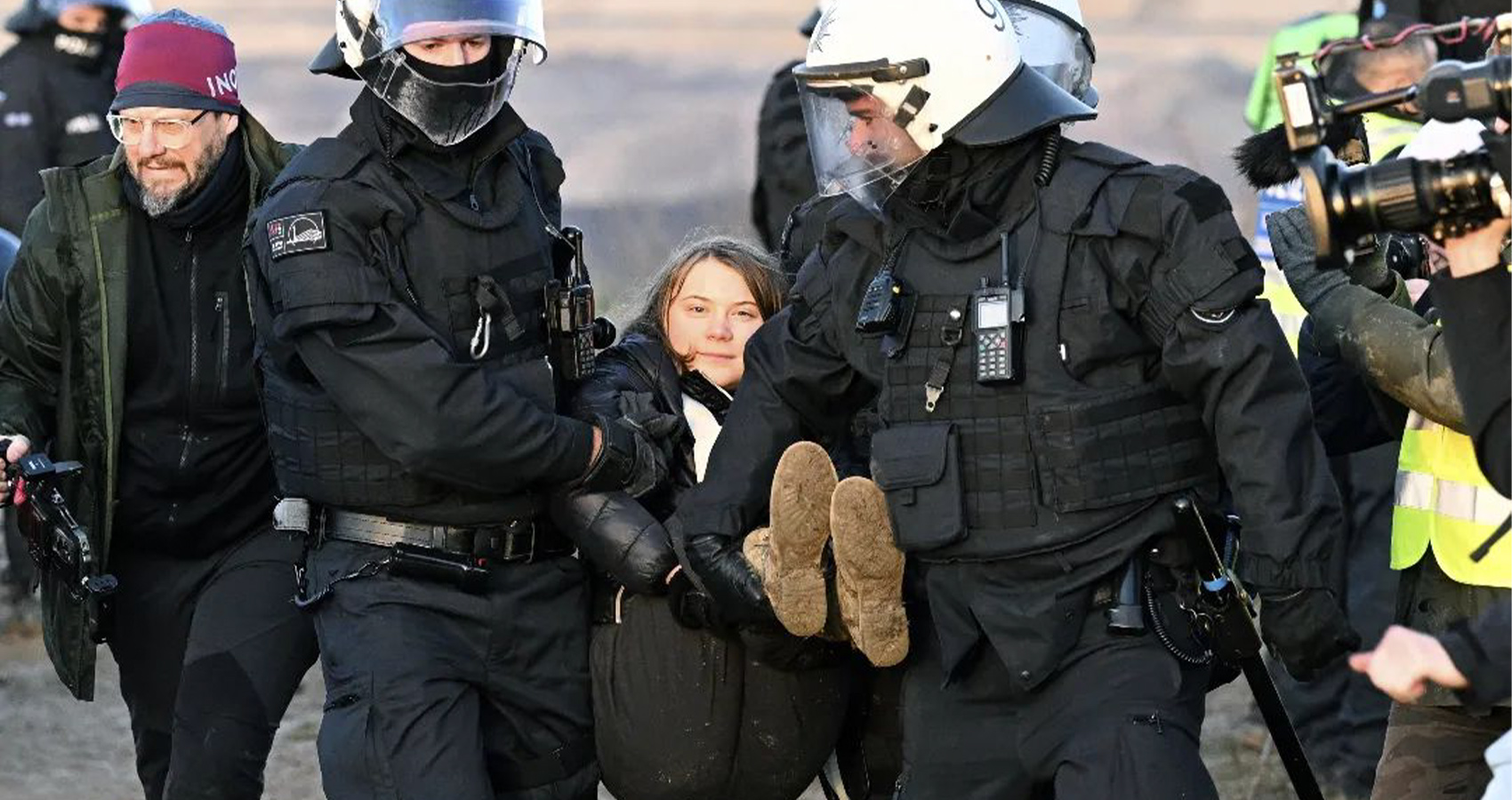 Greta Thunberg Detained and Released at Mine Protest in Germany
The activist was held by German police and shortly released on January 17th.
The climate change activist was detained by German police on January 17th during a mine expansion protest in Luetzerath, Germany. Thunberg was arrested alongside other activists after being warned by police to move away from the mine's edge, and was later released after an identity check.
The sit-in demonstration was protesting the destruction of a small village, located in the western state of North Rhine-Westphalia, to make way for a mine expansion. Climate activists urge for the country to focus on funding renewable and sustainable energy sources instead of coal.
Yesterday I was part of a group that peacefully protested the expansion of a coal mine in Germany. We were kettled by police and then detained but were let go later that evening.

Climate protection is not a crime.#LuetziBleibt #LuetziLebt #KeepItInTheGround #ClimateJustice

— Greta Thunberg (@GretaThunberg) January 18, 2023
The Swedish-born activist was seen being forcibly carried out by German police. Seated in the back of a police vehicle, Thunberg gave the camera a smile and a thumbs up.
Last week, police forcibly removed many of the gatherers in the village's abandoned buildings with the support of bulldozers. Thunberg, however, remained until Tuesday, amongst a group staging a sit-in by the ledge of the mine.
The mine was called a "betrayal of past and future generations," by the 20-year-old campaigner. "Germany is one of the biggest polluters in the world and needs to be held accountable."
The arrest has been followed by a swarm of online speculation, with some proposing the arrest was a mere set-up. German police have denied this accusation, "We would never give ourselves to make such recordings," said a police spokesman to the BBC.